Some By Mi Bye Bye Blackhead Review
Recently, a new product is gaining popularity, Some By Mi Bye Bye Blackhead 30 Days Miracle Green Tea Tox Bubble Cleanser. So, I've decided to give it a try. Here's a post about Bye Bye Blackhead review Malaysia! 
Nobody likes blackheads. It has always been a problem to me until I stumbled upon this product. 
What is Bye Bye Blackhead?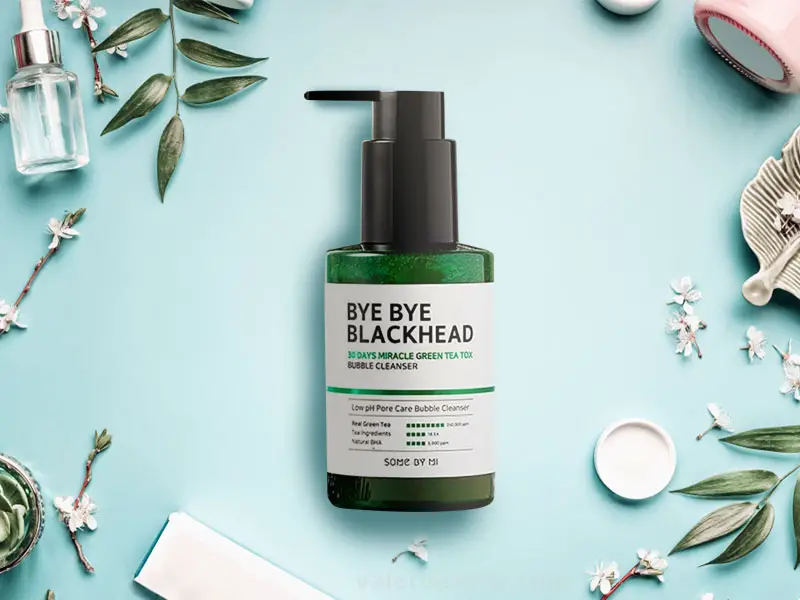 Bye Bye Blackhead or it's super long name Bye Bye Blackhead 30 Days Miracle Green Tea Tox Bubble Cleanser is a trending skin care product by the Korean skin care brand, Some By Mi. To put it short, I'll just name it Bye Bye Blackhead. 
They highlight their feature of helping the removal of blackheads in only 5 minutes a day. Periodical use of this cleanser will keep the skin clear of blackheads.
We all know how annoying and ugly blackheads can be. Blackheads are like the enemy of beauty. 
So, with just 5 minutes a day, it will help gradually towards a blackhead-free skin. That sounds like a pretty good deal. 
What's interesting is how abundant the variety of natural ingredients that they use to formulate this cleanser is. A total of 16 tea extracts including green tea, persimmon, cinnamon, roselle, rosemary and clover are used. 
Their main ingredient is green tea water. Boasting a high amount of 240,000 ppm of green tea, this cleanser is going to take care of your pores well. 
PPM stands for parts per million. It's the measurement of chemicals that exist per unit of water. 
Plus, the cleanser also has konjac granules and bits of tea leaves itself that helps to exfoliate the skin. So, you can feel your skin smooth after a period of application. 
These components work together with their natural derived BHA and cream foam that gives you a fresh experience in cleansing your face. The impurities on your skin will be eliminated, leaving your pores clean and happy. 
Next on my Bye Bye Blackhead review, it's about how to use it!
How do you use Bye Bye Blackhead?
There's basically two recommended ways to use Bye Bye Blackhead. One is as daily cleansing and the other is the 5-minute intensive blackhead cleansing. 
Daily Cleansing
To perform daily cleansing using the Bye Bye Blackhead, apply a thin layer of it over your face. Massage around thoroughly like how you would do with a face mask. The bubble will start forming very soon. That's when you give your face a good round of massage with a little bit of water before washing it off with lukewarm water. Pat dry the skin with a towel after.
5-minute Intensive Blackhead Cleansing
To use the Bye Bye Blackhead for the 5-minute intensive blackhead cleansing, apply it onto the dry skin. Cover the skin thoroughly with the gel and let it foam. Once you see bubbles, let it be for 5 minutes. Before you finish, massage your face with a little bit of water and then wash it off with lukewarm water. Use a towel to pat dry the skin. 
Despite these recommended ways, I stray a little bit off the mainstream. I prefer to use the Bye Bye Blackhead as a 15 minutes mask. 
I really love the bubbles that they give off. It's like a denser kind of bubble that sticks on the face. It doesn't fall off that easily and I enjoy wearing it like a mask. 
As I waited for 15 minutes, I would look at my phone and do other things while laying down. After that I'll wash it off with water and pat dry my skin. This is how I enjoyed this marvelous bubble cleanser. 
Here's a gentle reminder. 
The 15 minute face mask may be too extreme for some type of skin. Don't go and follow my way especially if you have sensitive skin. I have to emphasize that this is what works for me. It may be different for your skin. You know yourself better. 
Wash it off immediately if you feel something's not right. Again, to emphasize this is my method and my skin can handle it. 
How was the experience with it? Read on my Bye Bye Blackhead review to find out.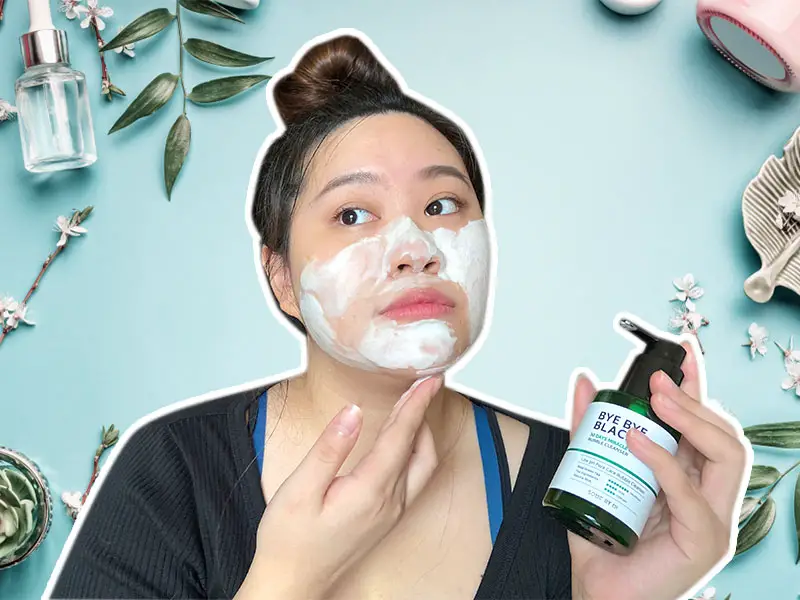 I pumped some of the bubble cleanser onto my palm. It appears green and gel-like green tea liquid. There's a hint of green tea smell which is pleasant. 
Don't lick it as tempting it may be, green tea fans out there. 
I rubbed it across my face in circular motion. It was wet and slimy. I can feel the cooling sensation all over. 
I continue to massage my face with it while carefully avoiding the eyes. Once that's done, I lay down comfortably on the couch and let the bubble sit for about 15 minutes. 
Don't go more than that. In general, 15 minutes is alright for most masks. I am not certain what will happen to my skin if I go longer than that. I don't intend to put my face at risk to find that out. 
It didn't really feel much different than any cleanser. That is until the gel magically foams up. 
Amazing!
I stood in front of the mirror and checked myself. The bubble looked greenish. 
I look like a whole new person. 
As I waited for the Bye Bye Blackhead bubble cleanser to rest on my face, I could hear the soft sound of little bubbles popping. 
One of the ingredients of the cleanser is tea tree oil which has antibacterial properties. This works wonders on the acne. When I have a breakout, it seems to help. 
So, rather than using it daily as a cleanser, I prefer to use it as a mask. I don't use it by itself. Instead, I use this cleanser as part of my skin care routine. 
After rinsing my face thoroughly with water, my skin feels fresh and clean. I noticed that my skin is slightly brighter. 
My further observation also shows that my skin indeed has fewer blackheads than before. I have a better looking T-zone now. 
Overall, I feel satisfied with it.
Can I Use Bye Bye Blackhead Everyday?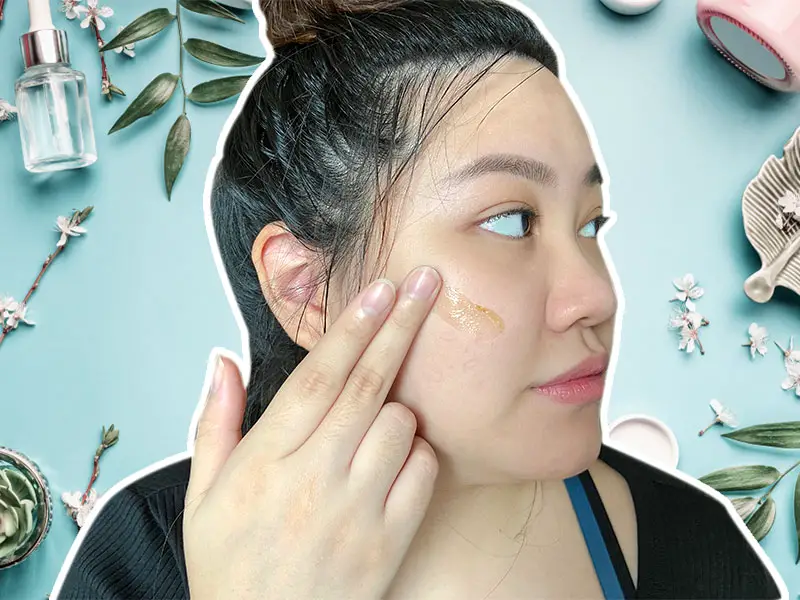 Yes, you can use Bye Bye Blackhead bubble cleanser everyday. According to their official website, the bubble cleanser is designed to be used as a daily cleanser as well as a mask. You can apply it onto the dry skin and cover your face with it completely while avoiding the eyes. As it foams, moist your fingertips a little and massage further. Rinse it off with lukewarm water. Then, pat dry your face afterwards. 
Kindly note that my skin works well with this skin care product. It may not be the same for others. 
So, know yourself and try it out accordingly at your own discretion.
Let's go geeky mode a bit. To truly appreciate what makes this cleanser different is their ingredients. Read on my Bye Bye Blackhead review for more.
Bye Bye Blackhead Ingredients Highlight
Remember that I mentioned that this cleanser is made out of 16 different tea extracts? Let's put the spotlight onto some of these ingredients!
Green Tea Leaf Extract
Green tea is without doubt a very popular beverage in Malaysia. It is one of the ingredients that is heavily researched for its benefits and usage. 
Its active component called the catechins are extremely abundant in green tea. This is what makes your green tea smell like how it is. 
Green tea can protect your cells from UV damage. All thanks to its polyphenols which basically refers to the catechins. 
Being a potent antioxidant, it helps fight the signs of aging and also certain skin conditions such as acne. 
Willow Bark Extract
This extract comes from the White Willow bark which contains salicylates. This component possesses anti-inflammatory properties. 
You probably heard of the famous salicylic acid in a lot of skin care products. Well, willow bark extract is basically it's natural alternative. 
The flavonoids and phenolic acid in willow bark also gives it an antiseptic property. This makes the cleanser help in exfoliating your skin and keeping it free from irritations. 
Chamomile Flower Extract
Chamomile needs no introduction as one of the perfect night tea for relaxation and winding down after a busy day at work. It also appears to be a regular panel in a lot of other skin care ingredients as well. 
Chamomile contains powerful antioxidants that do magical wonders to the skin. It has polyphenols and phytochemicals that help to reduce the signs of aging such as wrinkles and scars.
Polyphenols also fight harmful radicals. This reduces the skin damage that may come from our environments.
It boosts cell regeneration as well, making it one of the nice ingredients to use as cold compress when you have sunburn other than aloe vera.
Chamomile is a great ingredient that also helps to reduce inflammation. This is why it's great for people with sensitive skin.
Tea Tree Leaf Water
Tea tree is known to be a very strong essential oil. But, don't worry! Bye Bye Blackhead cleanser contains a much diluted version of it. 
So, it works well on the skin without irritation. 
Tea tree oil is traditionally used to treat coughs and colds by inhalation as well as skin healing by applying it. Today, it is diluted to be used as skin care products.
Tea tree oil contains compounds that kill bacteria and fungi. It can be used as deodorant, sanitizer, antiseptic for cuts and fighting acne.
With all these benefits in list, it's no surprise that they include these into their formula as well. 
Tiger Grass Extract
The tiger grass extract is a lesser known ingredient. It works to soothe and moisturize the skin. 
It is starting to gain popularity as science reveals its many active compounds that deliver its own benefits. It can help with skin healing as well as to reduce inflammation. 
The funny thing is that its name derived from the story of a tiger rolling onto these grass to induce healing from their wounds. The story is left to be justified. 
Grape Fruit Extract
Grapefruit is rich in antioxidants. It helps to improve the complexion of the skin, making it beautiful and radiant.
The fruit extract helps to soothe the skin as well as to nourish it. Its moisturizing effect helps to protect the skin against sun damage as well.
Korean Pepper Extract
This is another popular highlight of ingredients in a lot of skin care product ranges, especially those from Korea. It's a pretty common component that constructs most K-beauty products. 
The Korean pepper helps to enhance skin quality. It has antibacterial and natural preservative agents. It works in combination with other extracts to reduce skin conditions such as blemishes. 
There are more of the benefits in each of the ingredients listed in their formula. But, these are all that I'll cover. That's enough geekiness in a post.
How Often Should I Use Bye Bye Blackhead?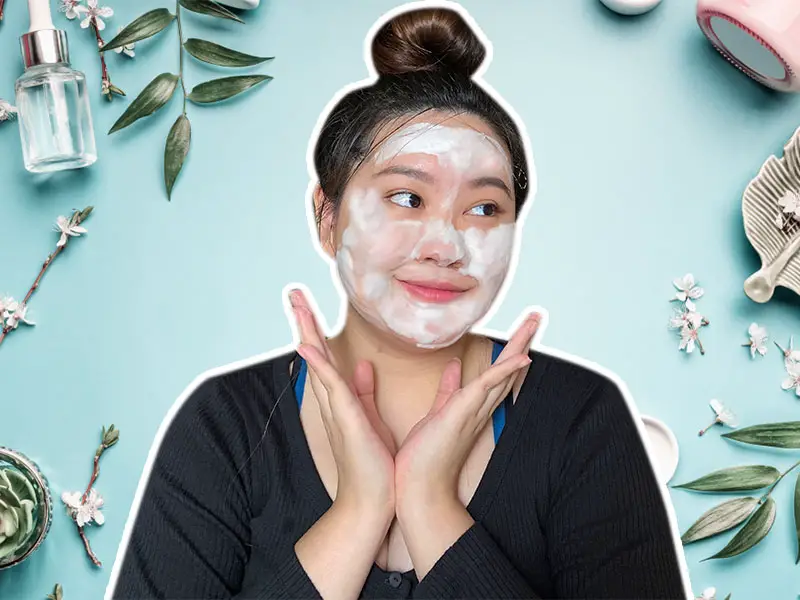 You can use Bye Bye Blackhead as often as 2 to 3 times a week like a mask or daily like a cleanser. Just apply them onto the dry skin and let it bubble. After that, run your hand under the tap water and gently massage your face with your fingers. Let the bubble stay for a short 3 to 5 minutes. Rinse with lukewarm water when you're done. Finally, pat dry the face with a towel. 
I personally use it as a mask. So, that's like 2 to 3 times a week for me.
I find Some By Mi Bye Bye Blackhead bubble cleanser quite pleasing to my skin. The high amount of green tea content is what I think makes it different from any product in the market. 
At the time of writing this post, I am at the verge of finishing this product. By far, it has helped to make my skin look clear and radiant. 
I really enjoy the lovely green bubbles and use it as a mask. It makes me want to look forward to my next skin cleansing sessions.
There's also fewer blackheads on my skin than before. I can say, this works for my skin. 
This is the end of my Bye Bye Blackhead review. Hope it has been insightful. Stay safe and stay healthy. Till next time, take care!
If you've tried it, let me know how it worked out for you down in the comments below!
Disclaimer: Kindly note that skin care is a personal thing. What works for someone may not be effective for others. So, kindly try it at your own discretion. Valerie Seow shall not be held responsible for any undesired consequences on using this reviewed product. The content in this post is for entertainment purposes only. Do kindly seek advice from a qualified dermatologist if you have any skin conditions before applying this product.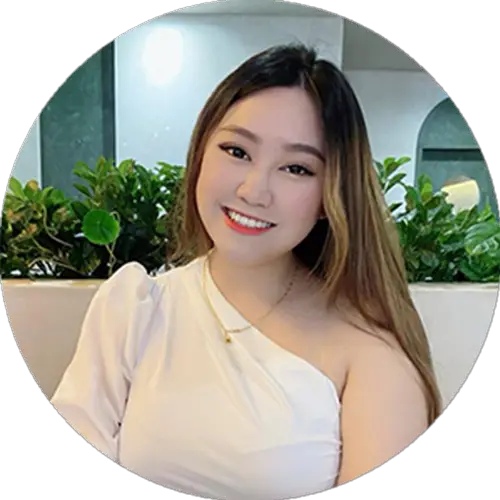 Valerie is a Malaysia blogger living in the city of KL. She has a selective preference for beauty products ranging from skin care to makeup. Join her as she shares her insights as a beauty blogger!

Follow her @valerie.seow on Instagram.