Cetaphil Gentle Skin Cleanser has been around forever. It's been popularized by many people as well as being listed as one of the recommended cleansers by dermatologists. I must say, it has earned its right of a spot on my bathroom counter for years. Here's a Cetaphil Gentle Skin Cleanser review by yours truly!
I myself have sensitive skin. So, not all skin products work well. Some cause breakouts and the journey of experimenting different products on my skin is just unpleasant. 
The Cetaphil Gentle Skin Cleanser is one of the skin products that does not give me any of those problems. I hope sharing this here will help others with sensitive skin as well. 
Now, let's get started on my Cetaphil cleanser review!
What is Cetaphil Gentle Skin Cleanser?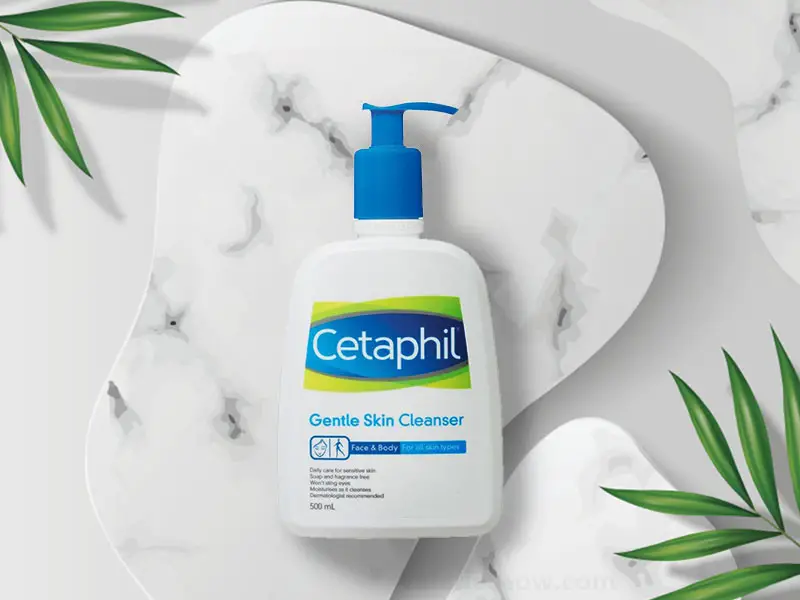 Cetaphil Gentle Skin Cleanser is a skin care product made to cleans all types of skin with its mild and non-irritating formula. People with sensitive skin may find this product works on them when others don't. 
It works well in removing the skin off oil, dirt and other impurities. Best of all, it doesn't dry up the skin in the process. 
The cleanser also has low pH which is closer to the skin's level. This allows it to work more effectively on your skin. 
The pH value of the skin measures the acidity or alkalinity of it. The skin has a natural barrier that is slightly acidic. 
If there's any disturbance to the pH value of the skin, it may affect this barrier and reduce its ability to protect the skin from environmental factors.
Hence, some people may suffer irritation from the use of certain skin care products.
Cetaphil Cleanser is one of the products with low pH value. Not saying it's the ultimate feature that makes it on top. But, it does contribute towards that. 
It is fair to note that the cleanser doesn't clean through makeup. So, it is best to be used early in the morning or after you have removed any water-proof applications on your face. 
So, let's get the expectations right here. 
It is also a non-comedogenic product. That means it doesn't block your pores. Hence, less blackheads. That's another point to cheer for. 
The cleanser is also clinically tested to be hypoallergenic. That means it has less tendency to cause allergic reactions.
Next, on my Cetaphil cleanser review, I'll tell you how to use it!
How to use Cetaphil Cleanser?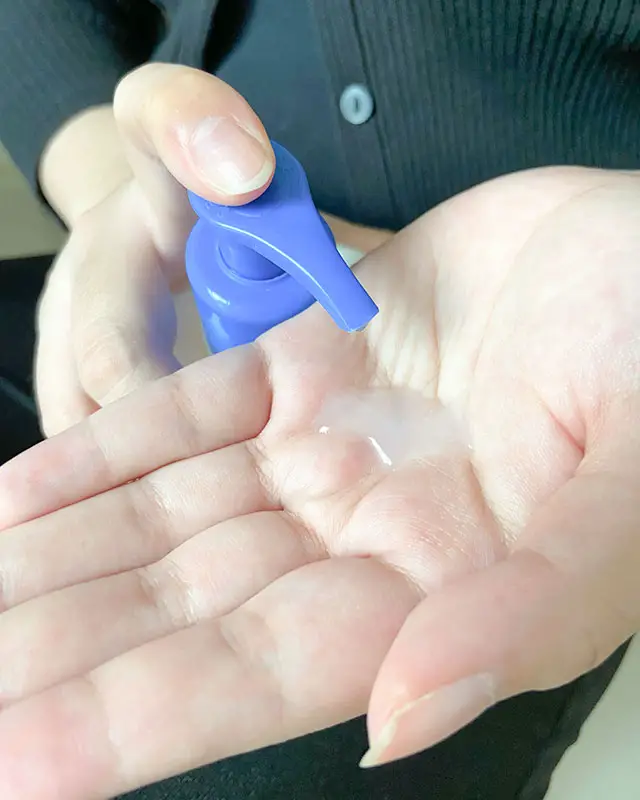 There's two ways to use the Cetaphil Cleanser. One is with water and the other without. To use Cetaphil Cleanser with water, pump an adequate amount onto your hands and apply it to your skin. Gently massage. Once done, rinse with lukewarm water and pat dry. 
To use the Cetaphil Cleanser without water, pump the cleanser onto a cotton pad. Wipe it around your face gently. Use a towel or cotton pad to wipe clear the excess cleanser on your skin. You don't have to use water to rinse. 
Using the cleanser without water is probably best for those who are always on the go or in places where water is a problem when traveling. 
Pump the cleanser onto the cotton pad before applying it. So, you don't have to wash your hands after. 
This is probably one great cleanser to have as well when you're out camping in the wilds and have less access to clean water. Who says you can't enjoy your skin care routine in nature right? 
I personally prefer to wash it off. I don't like anything else on my face. I prefer the complete clean look after cleansing. 
This is also the beginning step of my own skin care routine. Check it out in my blog!
How is the sensation of the cleanser? Coming up next on my Cetaphil cleanser review!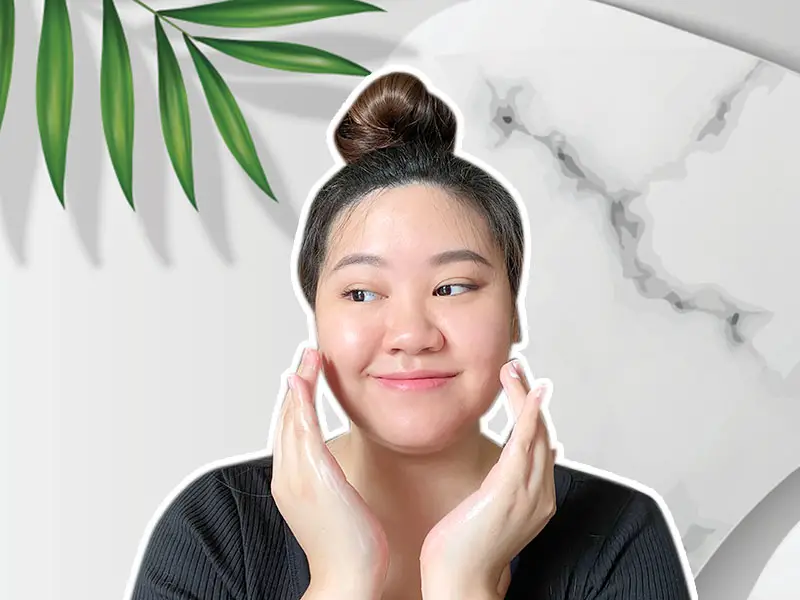 Here's a section of my Cetaphil Gentle Skin Cleanser review that describes my experience with the use of it.  
The first time experience is always a fresh one. Questions will be thrown around in my head. What does it smell like? Does it have color? 
The truth is all revealed as I pumped some onto my fingers. It has a translucent gel-like appearance. It is kinda cloudy. 
Texture wise, it's comparable to that of lotion. It possesses this moisturizing feel as it slides down from my skin slowly. There isn't much smell to it. That's because it's fragrance-free.
Most skin care products that are suited for those with sensitive skin will be mostly fragrance-free. That's because some may find that those with fragrance may irritate their skin whether it's a natural or synthetic type of fragrance.
As I applied it gently onto my face in a circular motion, I noticed something different. 
I kept massaging it onto my face and one thing struck me. 
Where's the bubbles? Is it expired? If there's no bubbles, then it must be not working right? 
Cleansers that foam usually because they have sulfates as one of their ingredients. It is not that recommended by skin professionals as they are harsh to the skin. It removes natural oils and humectants that reduce the loss of moisture from the skin.
The Cetaphil Cleanser is meant to be gentle on the skin. So, they don't use the ingredients that make it foamy. 
Once I'm done massaging my face around with it, it's time to rinse it. I splash water on my face to wash it off. 
I don't like any excess of it on my face. This is just my preference. I cleanse my face with it every morning. 
I never have to worry about dryness or irritation when I'm using Cetaphil Cleanser. By far, my skin tolerates it well. 
Do note that the cleanser is not meant to brighten the skin or perform skin repair. It is meant to be the vanguard of a skin care routine. 
It prepares your skin for the subsequent skin care products that follow. So, it's not an all-in-one kind of skin care solution.
How about effects with acne? Read on my Cetaphil cleanser review and find out more!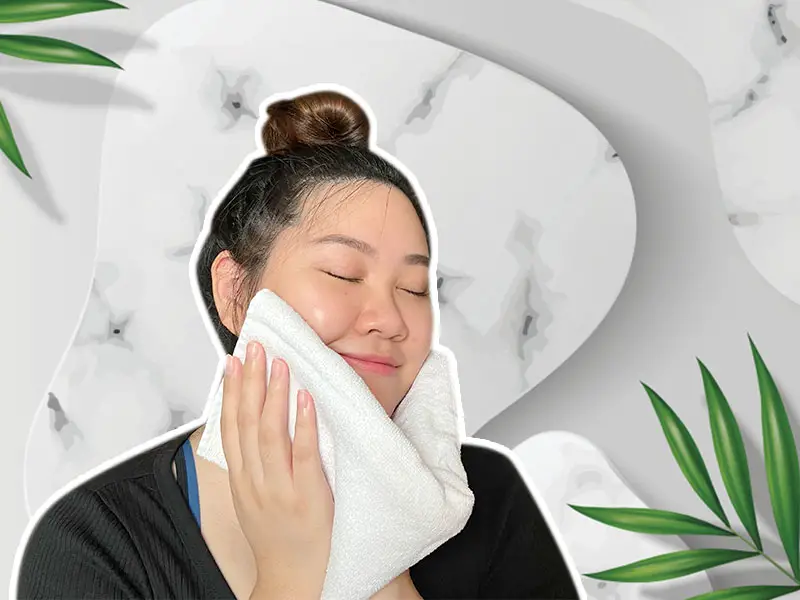 Is Cetaphil facial cleanser good for acne?
Yes, Cetaphil Cleanser is good for acne-prone skin as it removes dirt and oil from the skin while hydrating it without removing the natural skin barrier. It doesn't treat acne but it does moisturize it and won't block pores which is better for your skin. 
However, do proceed at your own risk because it may or may not work for your skin. 
Read on my Cetaphil Gentle Skin Cleanser review for more info.
Can I use Cetaphil twice a day?
Yes, you can use Cetaphil twice a day if you have oily skin. It will keep your skin fresh and comfortable. However, if you have dry skin, it's best to keep it at most once a day. Just apply the cleanser gently on your face and rinse it off with lukewarm water when you're done. Do pat dry and don't wipe afterwards. 
The following question on my Cetaphil cleanser review strikes a very interesting question. Read on!
Do you wash off Cetaphil cleanser?
No, you don't have to wash off the Cetaphil cleanser. You can wipe it off your face with a cotton pad or a towel. It's formulated to be gentle on skin. So, you can leave it as it is. Just wipe off the excess after. However, if you are not used to that, you can rinse it off with lukewarm water. Pat dry with a towel after that. 
This can also be a question of convenience. When one of my friends was traveling via train, they had a toilet but without the water. 
He felt his skin getting more oily. So, he wanted to wash it off. So, he really loves this cleanser as he can apply it without washing it off. It was convenient for him. 
Next on my Cetaphil Gentle Skin Cleanser review strikes a very good question. Read on.
Why Do Dermatologists Recommend Cetaphil Cleanser?
Dermatologists recommend Cetaphil Cleanser because they are non-alkaline which is good for the skin barrier, it's lipid-free and doesn't block the pores. It has a hydrating component that keeps the moisture in the skin as well. This keeps the skin calm and won't feel stripped, making it one of the best skin cleansers for those with sensitive skin.  
It also has harnessed positive user reviews from the people and influencers alike. The hype and rave from user experience is the social proof we need that tells us that Cetaphil Cleanser is indeed worth it.
We're reaching the end of my Cetaphil cleanser review. Here's the conclusion!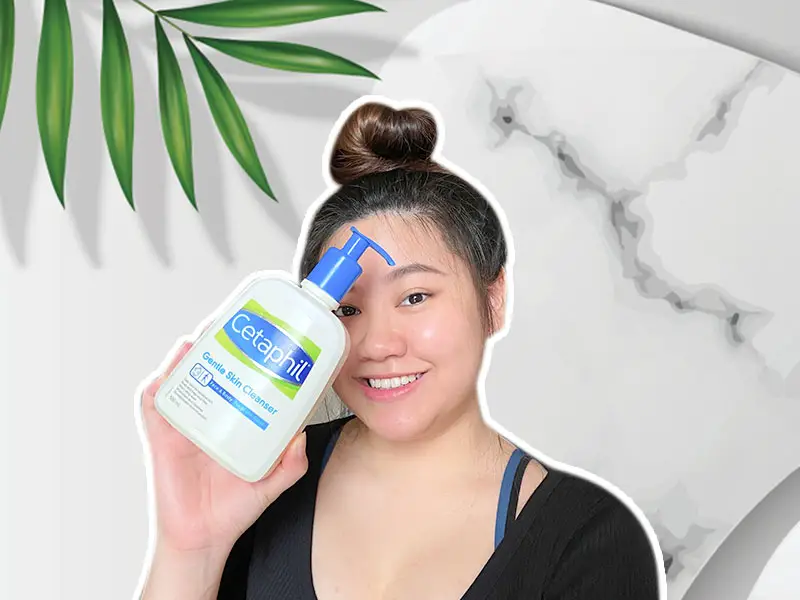 The Cetaphil Gentle Skin Cleanser does the job right. It cleanses the face without irritating it and best of all it suits my skin. 
It's not particularly flashy with the fragrance, color and texture. It's gentle and it works. That's all that matters. 
The small convenient bottles are just the right size for me to carry around in my travels. One bottle can last months which is a great bang for the buck. 
It almost felt like this is the cleanser that I will go for for a very long time. But, then I'm always up and about to try new products! 
This marks the end of my post for Cetaphil Gentle Skin Cleanser review. I hope it has helped you gain some useful ideas on what this cleanser is all about. 
If you've tried it, how did it work for you? Do you have other cleanser products that work better?  Let me know in the comments! 
Disclaimer: Kindly note that skin care is a personal thing. What works for someone may not be effective for others. So, kindly try it at your own discretion. Valerie Seow shall not be held responsible for any undesired consequences on using this reviewed product. The content in this post is for entertainment purposes only. Do kindly seek advice from a qualified dermatologist if you have any skin conditions before applying this product.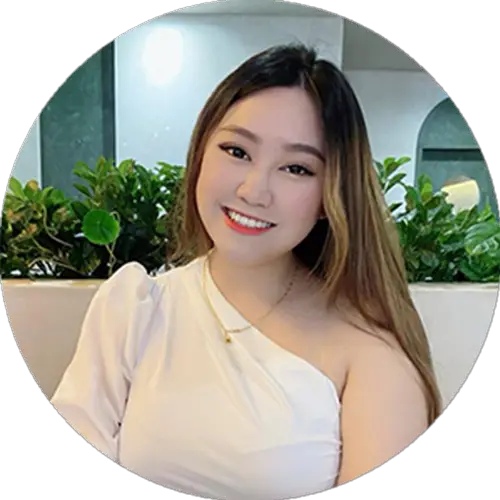 Valerie is a Malaysia blogger living in the city of KL. She has a selective preference for beauty products ranging from skin care to makeup. Join her as she shares her insights as a beauty blogger!

Follow her @valerie.seow on Instagram.