The Ultimate Guide To Monkey Beach Penang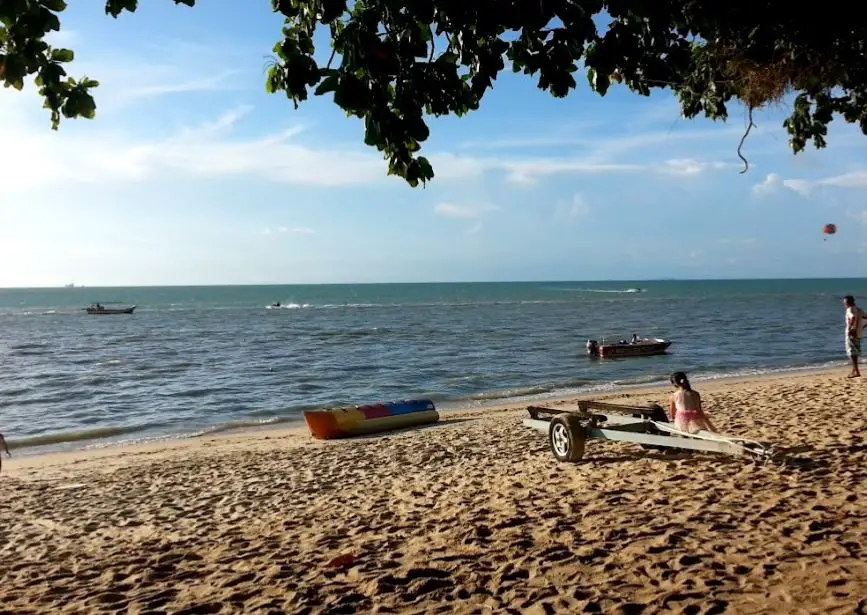 Otherwise called Teluk Duyung among local people, Monkey Beach is located inside the Penang National Park.
Named after the macaques that chase after crabs along the ocean side, Monkey Beach  Penang goes by a couple of different names as well – Penang National Park Monkey Beach , Monkey Island or Teluk Duyung in Malay.
While not exactly far from Georgetown, the fine white sand makes it one of the most amazing sea shores in Penang!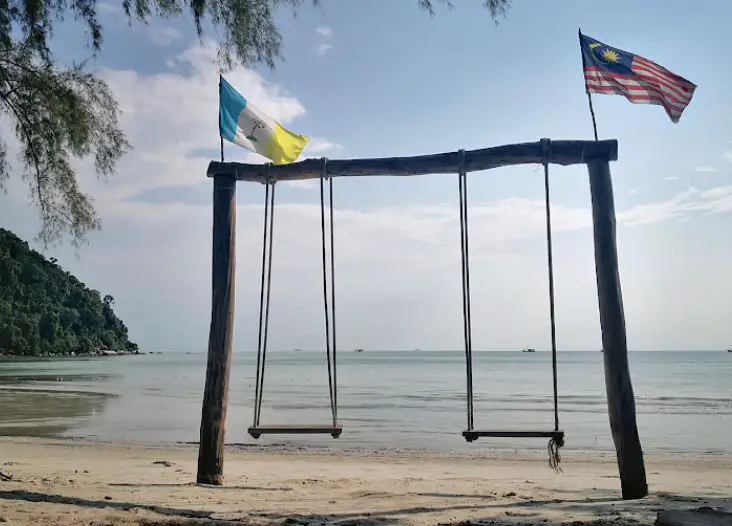 It's a well known fascination, with a lot of local people during weekends and public occasions. Despite the fact that there's not a ton to do here. But, I'll list out all the possible attractions and activities that you can do here at Monkey Beach Penang!
How to go to Monkey Beach Penang
Monkey Beach Penang Activities
Restaurant Or Eateries At Monkey Beach
Monkey Beach Penang Hiking
Monkey Beach Penang Review
Monkey Beach Penang Preparation Tips
Take Precautions When Swimming In Monkey Beach
How To Go To Monkey Beach Penang
You'll require somewhere around 40 minutes (or 90 minutes for the transport) to get to the entry of Penang National Park in Teluk Bahang from George Town.
Getting To Penang National Park
From the busy city of GeorgeTown, you first need to get to the Penang National Park. Don't worry about the entrance fee to this park. It's free! There are a couple of ways of getting into the Penang National Park, specifically:
Via vehicle – just park close to the entry in a monitored outdoors part for just RM4 or RM5.
Public transport service, Quick Penang 101 and 102 have courses from Weld Quay Breakwater Transport Terminal or KOMTAR to the entry to Penang Public Park in Teluk Bahang. It costs just shy of RM3! If you're feeling fancy, just call for an e-hailing service like Grab. 
If you're going to drive or rent a car, that's cool too! From George Town and the North of Penang: It's a pleasant drive from GeorgeTown to Teluk Bahang by means of Tanjung Bungah and Batu Ferringhi. The street is small yet completely cleared and winds along the coast offer some decent ocean sights.
From the South of the Island: assuming you are coming from the south of the island, be reminded that there is a picturesque road from Balik Pulau to Teluk Bahang that would save you a lot of time. Don't miss it!
Getting To Monkey Beach From Penang National Park

Boat – When you arrive at Teluk Bahang, there are a lot of boatmen offering their service to take you to Monkey Beach straight by boat. Monkey Beach is most conveniently reachable via the boats that depart from Penang National Park entrance area. After you register, look forward and you'll see a little sea side and a wharf on the right-hand side. That is where boats leave Monkey Beach Penang and different objections inside National Public Park.
A boat to Monkey Beach ought to cost RM 100 comprehensive in return for a limit of 8 individuals. You pay one of the operators who wait just after the park area's registration counter and organize the hour of return straightforwardly with your boatman. As telephone signals are some of the time poor on Monkey Beach, make a point to be there on time, or you'll need to walk back.
Boat rides are just accessible in the event that the climate and ocean are in great circumstances. Checking the weather forecast prior to booking your trip is ideal. In the event that you have any solicitations, you can simply enquire with the visiting merchants or boatmen as they are approachable and supportive.
Hiking – Your other choice is to walk through Penang National Park to the Monkey Beach side!
The walking trail from Teluk Ailing to Monkey Beach Penang could pose a challenge. The initial segment of this part of the trail is hard to track down and can be very precarious to explore. There are additionally a few segments where walkways are seriously broken with missing boards and broken advances. There is a walkway close to monkey beach where there are really missing boards of the walkway. It isn't evident whether or when the public park authority will fix the walkways on this path. We trust that the income they make through charging and extra charge might be put towards keeping up with this delightful traveling course.
Monkey Beach Penang Activities
Here's some nice things to do in Monkey Beach Penang! Regardless of whether you intend to do much at Monkey Beach, it's smart to bring along a towel, water, food, and some cash, as you could end up remaining there for longer!
Watch out for your belongings as monkeys might take and open up a bag that is left on the ground. Be extra careful when you have important things in the bag. They usually go after the food if there's any. But, they're so used to opening up people's bags so even if you don't have any food inside, they might just hack it open anyway. 
Anyways, here's some Monkey Beach Penang activities that you could try out: 
1. Keep An Eye Out For Wildlife
There's a lot of chances to spot a few hawks, eagles and different birds however watch out for the devious monkeys who live in the wilderness by the ocean side!
You're without a doubt able to catch a portion of the nearby untamed life, particularly in the event that you take the climbing trail to the ocean side or Muka Head lighthouse.
Simply stay silent and be watching out for squirrels, bugs, birds, monkeys and monitor lizards!
Macaque Seen At Penang National Park!
 2. Go On A Picnic At The Ocean side
While you'll need to bring water on the off chance that you're going for a picnic, you can likewise bring along a few foods and a picnic mat for an unrehearsed picnic on the sand!
There are some F&B sellers along the ocean side however the food merchants may not be open on non-weekend days.
 3. Play Their Water Sports
The main area of the ocean side is not great for loosening up at the end of the week, because of all the action happening in the water. It's just too crowded to have some fun. 
Regardless you can go horseback riding, rent a quad (ATV) or jetski or make a banana boat ride. There are a few water taxis offering transport from and to the ocean side from the entry of the national park or you can likewise climb up there over the waterfront track.
 4. Meditate And Relax To The Sound Of The Sea
Assuming you might want to keep away from the more occupied region of the ocean side, you'll discover some rope swings and loungers on the farther ends of the ocean side.
Then, at that point, you can continue to simply unwind!
5. Play Beach Volleyball
Workout and get that sweaxy glow! Other than hiking to the lighthouse, you also can play some volleyball with your friends at the beach front of Lazy Boys. Enjoy the grainy smooth sand and some exercise to boost your appetite for a feast later in the evening! 
6. Camp Near the Beach! 
However long you have your own tent and other setting up camp supplies, it's just RM5 to camp on Monkey Beach and other assigned camping areas on Pantai Keracut (turtle ocean side) or Teluk Kampi.
Just let the staff at the recreation area entrance in on what you mean to camp prior to topping off the register.
Do request the area of the Officer's Station as well, so you can get more data on where to camp as well as the setting up camp guidelines.
Note: The setting up camp areas are confined to abstain from adversely influencing turtle settling locales, so there's a limited number of individuals that can occupy these areas on a daily basis. Hence, make bookings prior to coming. 
 Monkey Beach Penang Camping at Lazy Boys Campsite
Pleasant spot to unwind out from the unpleasant and occupied schedule now and again. It is ideal to treat yourself and value the beauty of nature.
There is a collection of driftwood A-outline hovels, tables, and loungers, this rasta-style ocean side bar is a strong choice on Monkey Beach. They likewise offer a campground for RM 10 for every tent on the off chance that you bring your own, and RM20 per tent assuming you lease it from them. The cost incorporates use of latrine and shower facilities, and their kitchen — obviously, you'll need to buy your own ingredients, however they likewise sell simple dishes.
Lazy Boys Campsite
Monkey Beach, Teluk Bahang, 11050 Tanjung Bungah, Pulau Pinang, Malaysia
+60195747569
7. Enjoy Some Seafood
Seafood is one of my favorites! Enjoying the wholesome meal by the beach just adds perfection to it! Tucked in an isolated corner of Penang next to the National Park, No. 2 Teluk Bahang Seafood tops as the only place in Monkey Beach Penang that offers delicious seafood in the area. 
Even so, they don't take their position for granted. Most customers of Monkey Beach Penang are satisfied with their food quality and service. The seafood served is fresh and truly deserves a visit right after a hike.
 8. Admire The Natural Rainforest Trees Around
It would be a pity in the event that you didn't take a breather to respect these tranquil monsters looking after their old realm as you explore the paths in this gorgeous rainforest. Here, time isn't estimated in human terms: These trees are possibly completely mature when they are a half century old or more, and their life expectancies might stretch out to many years.
Restaurant Or Eateries At Monkey Beach
Being the most touristy ocean side at Penang National Park has its advantages, like the range of food and drink sellers on offer!
Getting a brew from one of the sellers along the beach is conceivable.
Note: Many eateries down have shut since the pandemic
1. Tiger Monkey Bar & Leisure
This is where you can get a lager or mojito in the wake of making a diversion to the Muka Head Beacon or after your climb to Monkey Beach!
Assuming you're ravenous, their broiled noodles are scrumptious as well!
Wonderful oceanside area of the superb eatery. I suggest the noodles and the mixed grill are great dishes. The food pricing is affordable. They supply tigers stuffed toys to scare off the stealing monkeys too. Best place to chill on Monkey Beach. Situated under a constantly growing wish tree, have a brew or mixed drink and leave a wish in the tree. Truly relaxed vibes here, there's hammocks to sit in and the owner of the property, David will protect your belongings from monkeys while you swim in the ocean.
Related: Don't forget to enjoy the sunset view at Starbucks Batu Ferringhi! You can also opt for exquisite Penang Thai food or Penang Western food along the way back to Georgetown! 
The environment at the bar is astonishing, pleasant music, great energy. Enjoy this paradise of a place, Monkey Beach Penang!
Tiger Monkey Bar & Leisure
Jalan Hassan Abas, 11050, Pulau Pinang, Malaysia
+60 17-746 0678
Saturday    8am–2:10am
Sunday    8am–2:10am
Monday    8am–2:10am
Tuesday    8am–2:10am
Wednesday    8am–2:10am
Thursday    8am–2:10am
Friday    8am–2:10am
 2. 
Lazy Boys Café
Lazy Boys Café has a laidback climate and a friendly owner running it. This is one more prescribed spot to get some modest chilled brew or a new coconut juice!
Lazy boys cafe is a blend of campground, lodging and chalets. You can bring your own tent or rent it on the spot. There are likewise new chalets. Costs for setting up your own shelter start at 5 rm each day for every tent. 15 rm for leasing the tent each day per tent or 40 rm each day for every chalet. Cold showers and kitchen facilities are included! 
The spot has a decent crisp energy. There are instruments, you can make a huge fire at night. kayaks for lease. There is an ice chest where you can store your food. You can bring your own food and cook or purchase food from the neighbors. We paid 10 ringgit for a set feast. We brought our own water supply yet there is new water coming from the wilderness in the taps. Many individuals have been drinking with next to no stomach ache issues.
There are monkeys, ponies, birds and a lot of marine life! Around evening time gleaming microscopic fish. Be ready for sand all over and bug chomps. Keep an eye out for jellyfish! Astounding spot, in absolute terms we remained 4 evenings. It's simply a simple climb away from the entry to Penang National Park. Boat costs 40 ringgit one way for every boat and it can take up to 12 individuals. Assuming you choose to go by boat, attempt to track down others to share the expenses.
It's a decent spot to visit for longer with gathering of companions or solo reason you will meet superb individuals on the spot.
Extraordinary spot to invest some great vibes by the ocean side while burning through minimal measures of cash, food and the tent are exceptionally modest.
You will also get to mix around with cool individuals from various ethnicities who are gathering there to play music, partake in the view, snooze tents, cook, and drink, generally they wind up putting in two or three days there.
It's vital to bring bug repellent spray, and something for bug bites, and perhaps a pillow to rest well in the tent.
Lazy Boys Café
Jalan Hassan Abas, Teluk Bahang, 11050 Tanjung Bungah, Pulau Pinang, Malaysia
Saturday    Open 24 hours
Sunday    Open 24 hours
Monday    Open 24 hours
Tuesday    Open 24 hours
Wednesday    Open 24 hours
Thursday    Open 24 hours
Friday    Open 24 hours
Monkey Beach Penang Hiking
Go on a mission and journey across the wilderness. The hiking path isn't impeccably kept up with, with a couple of fallen trees on the way with portions of changed intricacy, which is entertaining.
Assuming that you're respectably fit, it can take you around 1.5 to 2 hours to get to Monkey Beach.
Make certain to bring along a lot of water, as the moistness and climate along this wilderness trail can wear you out rapidly. 
It's a precarious path as well. So watch your balance as the intertwined tree roots can make the surface harder to navigate through.
But at the same time you're similarly prone to coincidentally find different untamed life like monitor lizard, monkeys, and birds during your trip;
In any case, stay away from these wild life regardless of whether you're enticed to move toward them for a photograph or a closer look!
Path: Penang National Park Entry – > Pantai Teluk Aling – > Monkey Beach
Distance: 3.5km
Duration: around 2 hours
After you've arrived at Monkey Beach and had a decent glance around, you can take the path to Muka Head Lighthouse! Which requires another 30-45 minutes (one method for coming to! Contingent upon your degree of wellness obviously. Descending is a ton faster (~30 minutes).
The beginning of the path is at the left finish of the ocean side (in the event that you're confronting the ocean). There is a signboard before the path alongside a man-made way.
There were a couple of parts of the way where the trail was absent or a few trees covering part of the way, yet generally speaking, it was walkable.
Monkey Beach Penang Review
At the ocean side, a great deal of monkeys will approach you asking for food. Once you do, they'll return for more. My recommendation, ignore them but be aware of where your food is.
The ocean side is long and the water is shallow, truly appropriate for swimming. But, do keep an eye out for jellyfish!
It is situated on the edge of a national park – an extraordinary spot for hiking. To remain here around evening time, campuses are accessible on rent. You can arrive at the ocean side either by strolling from the National Park main entrance gateway or by boating.
If you choose to go by boat, you can have a boat ride around the island and remain leisurely on the ocean side the entire day. The return boat fee is around 100 ringgit. About 10 people can be in a boat, so count your members. There are a few café and water sport activities that you can rent to have some fun.
Along the way there are monkeys and different birds like reptiles that we watched strolling and toward the end there is a little place where you can order corn as a snack and have a beverage.
Plus individuals can return to the entrance via boats. Price varies, so do enquire first. I must say that the heat of the sun is what truly makes the hike seem long. Otherwise, it's fun and a breeze!
Monkey Beach Penang Preparation Tips
Leave nothing unattended or the monkeys will get it, particularly food. 
Do bring some cash as there's no ATMs, and most outlets here don't accept credit cards as well. 
Bring lots of drinking water and different beverages during the boat trip to remain hydrated since there are no odds and ends shops near the beach.
In spite of the fact that lunch is accessible, pack your number one tidbits and munchies to appreciate as you loosen up under the sun.
Bringing an extra arrangement of dry clothes and beach towel is an unquestionable necessity, alongside different basics like shades, sunblock, slippers and cap.
No snorkeling gear so bring your own and water here isn't that pleasant for snorkeling. 
Remember to pack up some mosquito spray, particularly if resting in the hammock.
Try not to visit toward the end of the week or public occasions to stay away from hordes of local people that come here for a road trip.
Take Precautions When Swimming In Monkey Beach
When people go to the beach, they always think about volleyball and swimming. But, I personally don't advise going for a swim at secluded areas of the beach. 
Firstly, there are no lifeguards or emergency treatment on the beach. Going swimming is absolutely risky. Depending on which side of the beach you're at, there might not be many passers by walking pass. That means there's no way to seek help. Also, remember that the phone signals are either very weak or non-existent. 
In any case, while the sand underneath the waves is by and large delicate, jellyfish can prowl near the shore. Furthermore, it's difficult to recognize them on the grounds that the water is dim. There were some cases where visitors get stung by jellyfish when they swim by the shore. 
So, don't go barefooted. 
All things considered, the water is still and warm, welcoming, and individuals swim here day to day. Simply practice some mindfulness and you'll be fine.
Conclusion
Monkey Beach Penang is one of the prettiest sea shores in Penang. Reason to the point of making an excursion to Penang National Park on the off chance that you like being outside!
Climb through the grand wilderness trail and chill by the interesting ocean side subsequently, or basically take a boat there to simply partake in the surf and sand!
Consider going to Monkey Beach  assuming that you've previously been to Penang Hill and love to connect with nature even more in Penang.
Monkey Beach Penang Address
Jalan Hassan Abas, Teluk Bahang, Tanjung Bungah, Pulau Pinang, Malaysia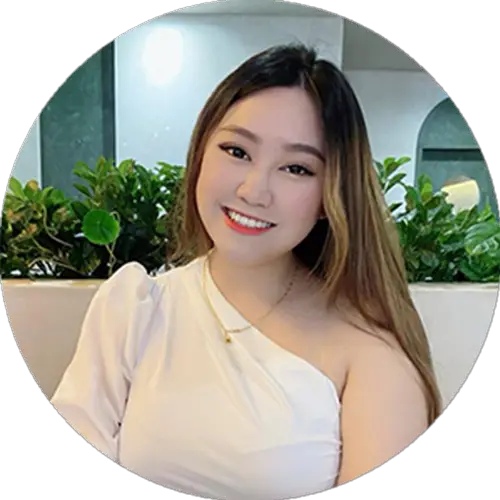 Valerie, Malaysia Travel Blogger
Valerie is a Malaysia blogger that is adventurous and love to explore nice places. This has helped polish her luggage packing skills to an expert level. Drop by to catch some nice travel spots that she recommends!
Follow her @valerie.seow on Instagram.