Yamatatsu Old Klang Road Review
This cafe near Old Klang Road hides a charm that you will feel the moment you step in. Yamatatsu Old Klang Road is a cafe that focuses on Japanese and Taiwanese food with sprinkles of their culture – warmth, friendliness and great hospitality.
The moment we drove by, we noticed that there's a queue. This must be a famous spot. How do we know? 
The queue! 
It was hot and sunny. We're hungry and were just scrolling through the maps to look for random Old Klang Road food. This came into our radar. A cafe near Old Klang Road with the signature Japanese styled store front. 
The attention to this detail plus those encouraging reviews are what made us pick this place. We didn't know what to expect. It was located at a quiet side of Old Klang Road with nothing much around. So, we can only eat and ciao. But, that's not bad. It just means there's more parking available for us!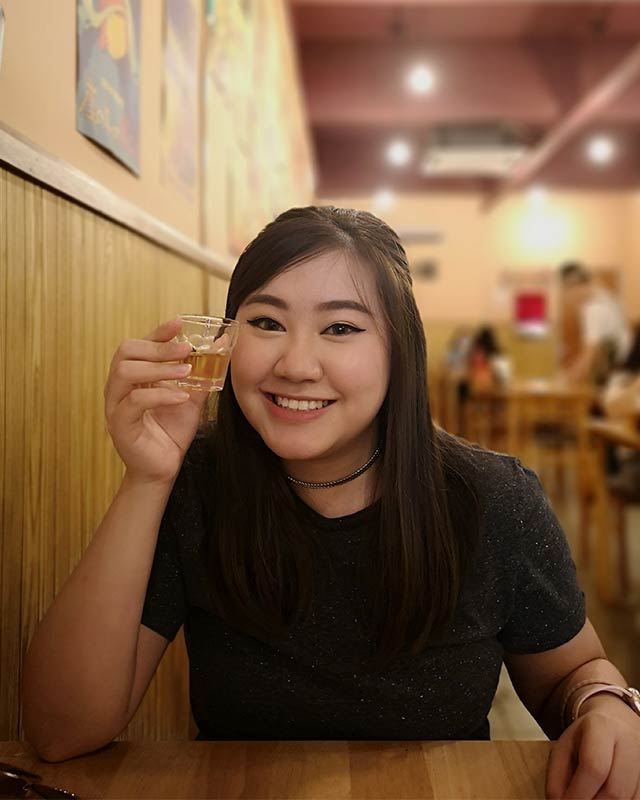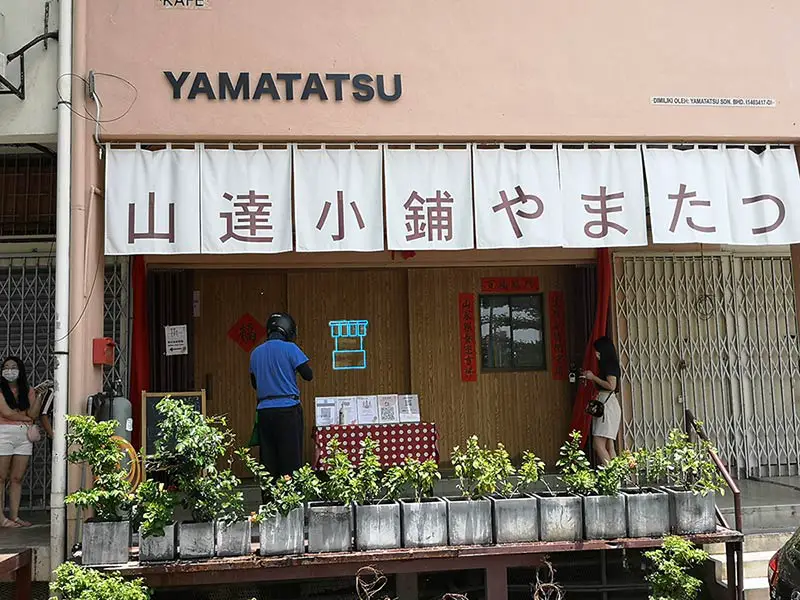 We walked over to the store. There was one minimalist neon logo of their cafe on the door. Simple but certainly eye-catchy at night. The moment we stepped forward, the staff there politely greeted us and explained the situation. Yes, we need to wait. There's about 3 people in front of the list. So, she will note down the name and phone number. 
We strolled around, trying to see if there's anything interesting besides Cafe Yamatatsu in the vicinity. Nope. It's just this. We waited across the street, hiding under the tree shades. The sun smiles non-stop at us. 
Not long after, the staff called for our name. We walked over. Then, the sliding door was opened by the staff. 
We got to our seat and the staff informed us on the order policies at that time and also about their anniversary. If our bill exceeds 80 bucks then they will give a complementary postcard. It's less likely we'll eat that much. But, all is good! 
Ambiance of Yamatatsu Old Klang Road
The layout inside Yamatatsu Old Klang Road cafe is quite simple. A straight-forward rectangular space. But there's little Japanese elements here and there. 
When we walked in, it didn't feel anything different from a regular restaurant. 
But, we were wrong. We started looking around and realized the little things around us.
By the power outlet are little figurines of characters from anime. There were a lot of posters on the walls as well. Posters of classic anime such as Spirited Away, Kiki's Delivery Service, Howl's Moving Castle and My Neighbour Totoro.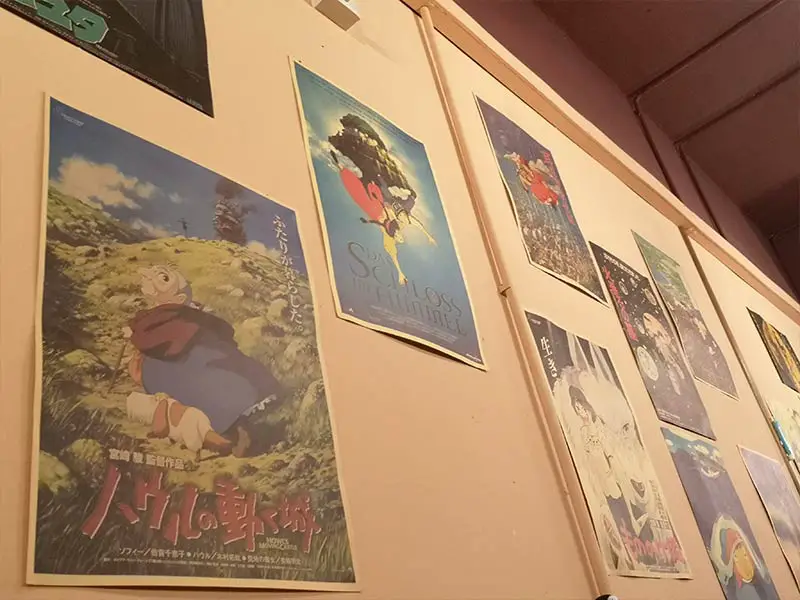 On the bar side of the restaurant, there's lines of sake bottles with huge writings on them. The cultural vibe is certainly there. There's also huge banners of Japanese folktale characters such as the Maneki-neko and Daruma.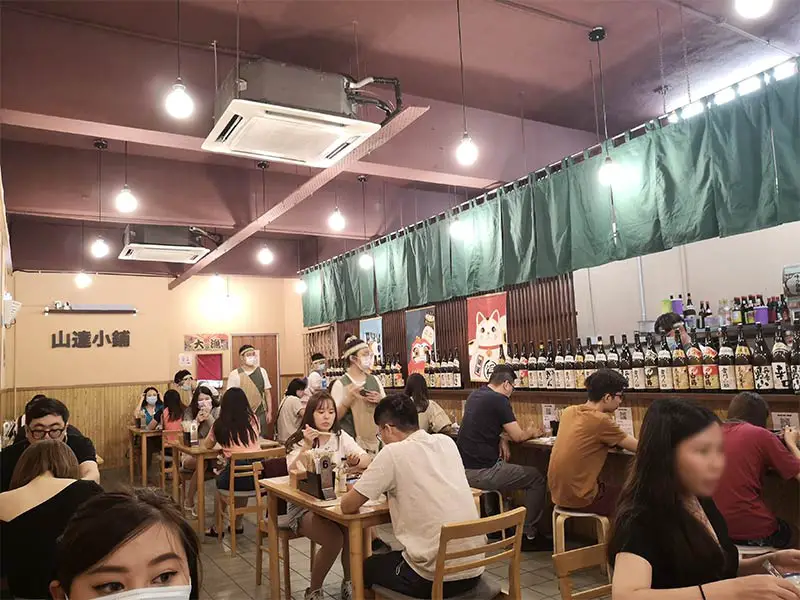 The wooden walls, furniture and the abundant of Japanese style hanging flag are totally spot on. They're using some warm lighting and that gives a sunny feel to it. It's just nice. 
They have a wide range of posters of popular anime such as Naruto and Slam Dunk on the wall.
Food of Yamatatsu Old Klang Road
It was our first time here at cafe Yamatatsu so we are not sure what to expect. We glanced through the menu and decided that we should go for their best sellers. Their best sellers have a "Limited Stock" stamp next to it. 
Review says that their salt and pepper corn is not bad as well. We ordered that and also shredded chicken rice and tamago kake gohan. 
Shredded chicken rice 
This is the first dish that landed on our table. The staff kindly told us to mix it first before eating. Just as the name suggests, there's shredded chicken on top, garnished with fried shallots and onion leaves. There's a soft boiled half egg on the side accompanied by pickled cucumbers.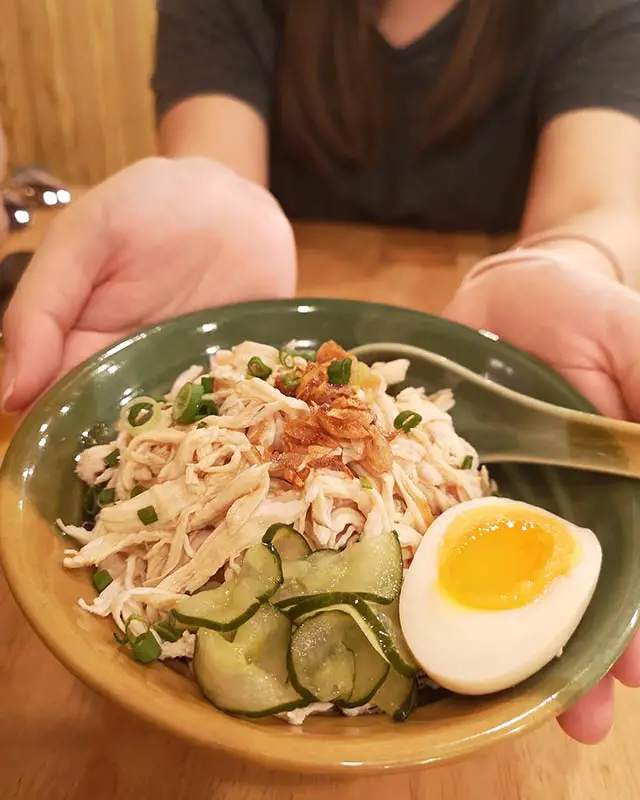 We mixed it up and took the first bite. We played with it in our tongue. The flavors seep in. Before we knew it, our eyes lit up. 
It was fragrant and savory! There's oil or dressing that makes it moist in every bite. Each spoon packs a mild satisfying bite that is just perfect. 
Salt and pepper corn 
Coming up next was the salt and pepper corn. It's corn with some weird black paste around it. Nothing special so we thought! It's a new taste that we never knew existed till this very day! 
Corn with Explosion of Flavor, Cafe Yamatatsu Old Klang Road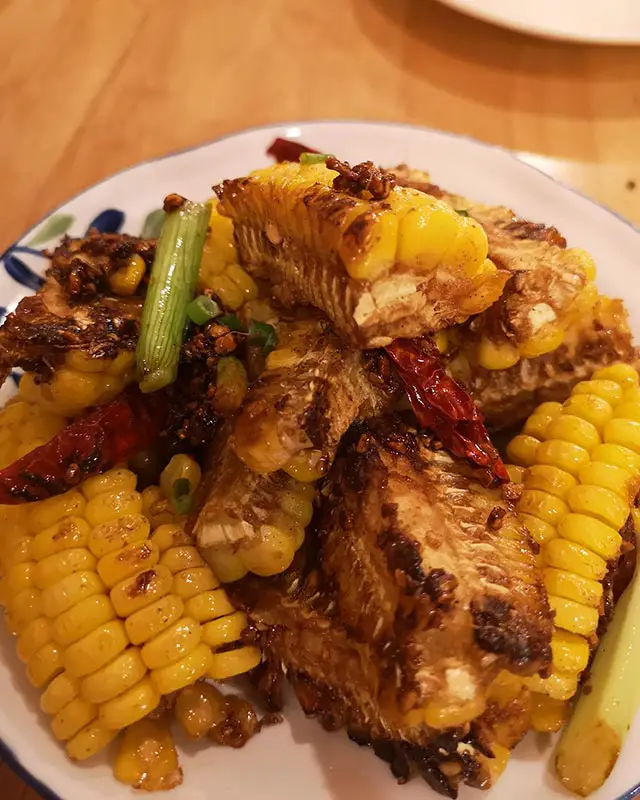 The fried garlic paste gives it a savory kick that just shuts us up. We kept nodding as we dug into those corn. To eat it, you gotta suck it. Don't just pick on the corn. Put the whole Goddamn thing into your mouth and suck it. The flavor comes and hits you in the taste buds! 
There's also mild spiciness to it which is just lovely. Never knew corn can taste this good. It's an exploration of flavor and this is the one Old Klang Road food that will get us coming back for more! 
Tamago Kake Gohan
The first thing that caught my eye is the beautiful vibrant orange yolk in the middle. There's fish roe surrounding it. At the skirts of the dish, are the seaweed shreds. We mixed it like we did with the first dish.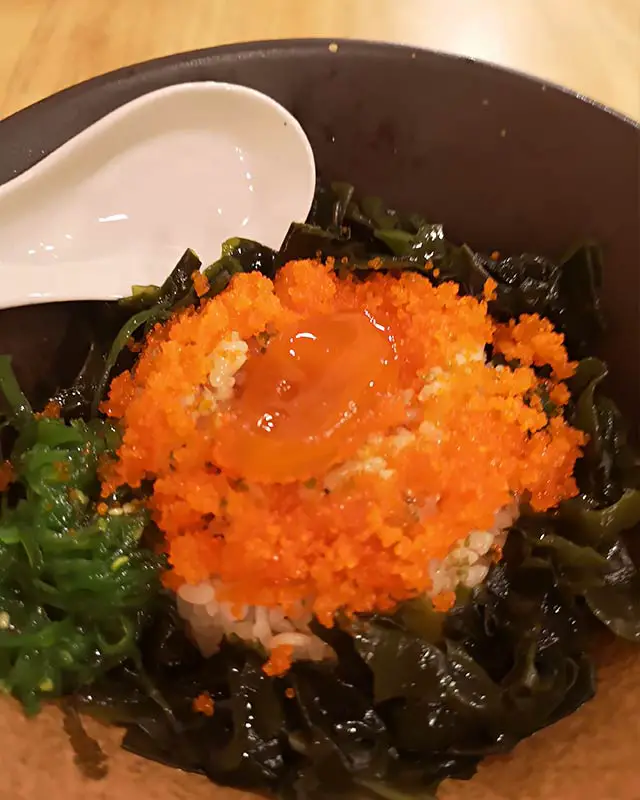 The seaweed gives it a unique gelatinous crunch. There isn't much strong flavor to this dish as well. Rather than having it alone, it is better to pair it with something like their Yamatatsu fried chicken. That's just my two cents.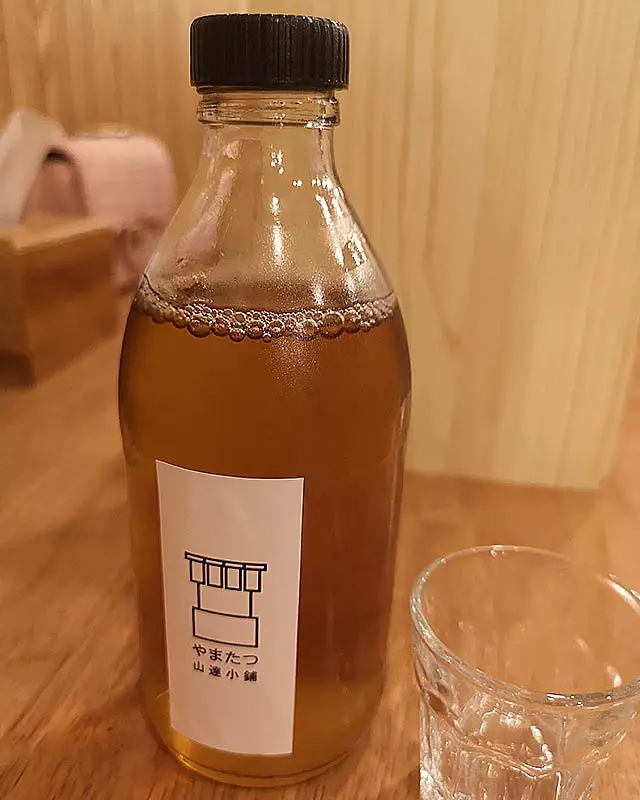 This is definitely a unique Old Klang Road cafe spot that we will keep in our list of food to eat. So, what dish do you like there? How's your experience with cafe Yamatatsu in Old Klang Road? Share your thoughts with me!
Yamatatsu Cafe is like the only hype in that hidden area. It's far from the main road. So, it didn't get that much traction as it should have. 
The Japanese Taiwan fusion food is worth a try. I heard that their Japanese chicken rice is not bad! Some even say the taste is just like what they serve in Taiwan. 
Service wise is quite good. The staff are polite. I am sure I'll be back again to try other foods. 
I hope this Yamatatsu Cafe review convinces you to check the place out. What do you like about their food? Tell me more in the comments!
Yamatatsu Old Klang Road Details
Cafe Yamatatsu 山達小舖
30, Jalan 2/131A Project Jaya Industrial Estate, Batu, 6, Jalan Klang Lama, 58200 Kuala Lumpur
+601165690402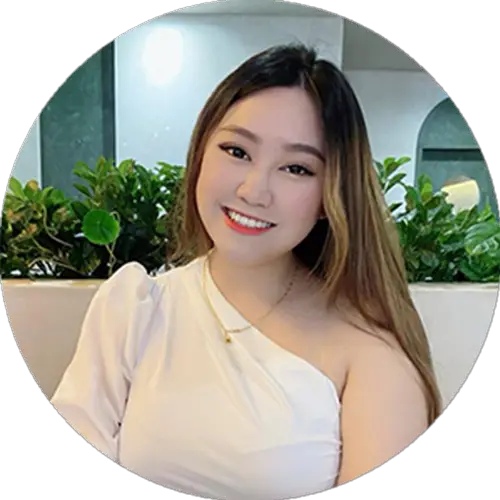 Valerie, Malaysia Blogger
Valerie is a Malaysia blogger residing in the city of KL. She has a thirst for adventure, an aptitude for fashion & a selective taste for yummy food. Join her journey as she explores the world!
Follow her @valerie.seow on Instagram.