Nyonya food has a special place in my heart. However, it's quite rare to find authentic baba nyonya restaurants that serve them right. Big Baba is a hidden gem that just hits the right note on what peranakan food is all about. 
This restaurant is located in the busy city of Taman Desa in Kuala Lumpur. I found this spot unintentionally on Google maps when I was looking for Taman Desa food.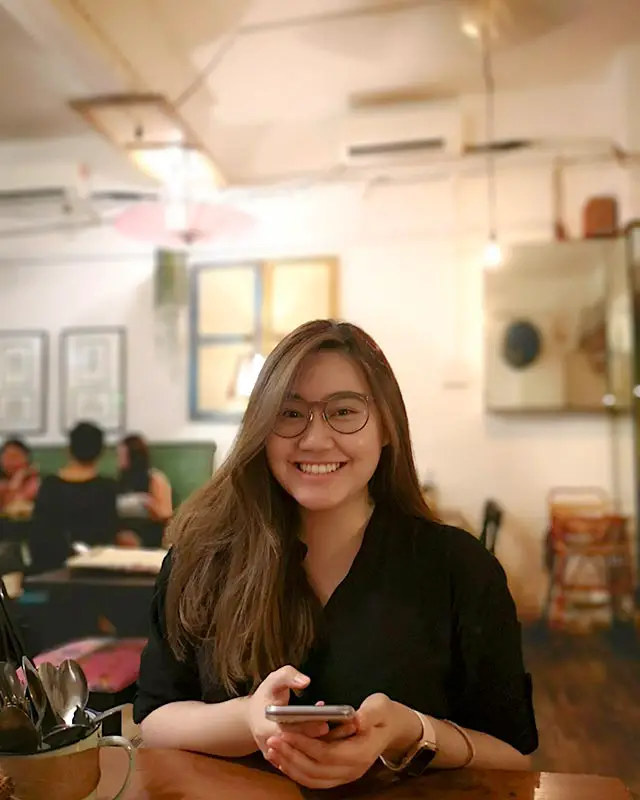 The name Big Baba itself gives off the Nyonya vibe. As I clicked on it and gave it a look, it is without doubt that I know I have to go here to give it a try.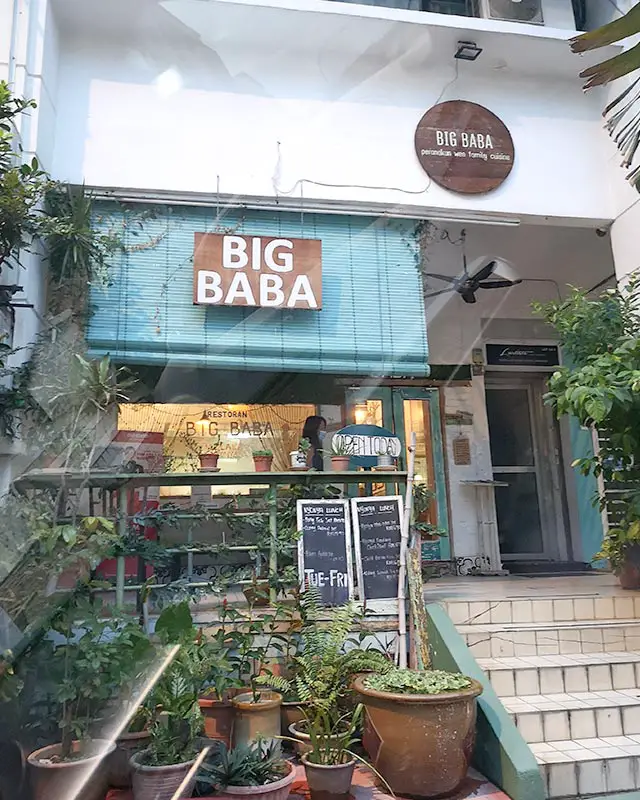 The first and foremost thing that I truly love about Big Baba is the amazing potted greens located in front of the restaurant itself. 
There's ferns, mass cane and many more that a plant lover would be able to identify. 
The huge sign of "Big Baba" itself on a cyan background is just hard to miss. The planters at the front too makes it pop compared to the rest of the shop along that stretch.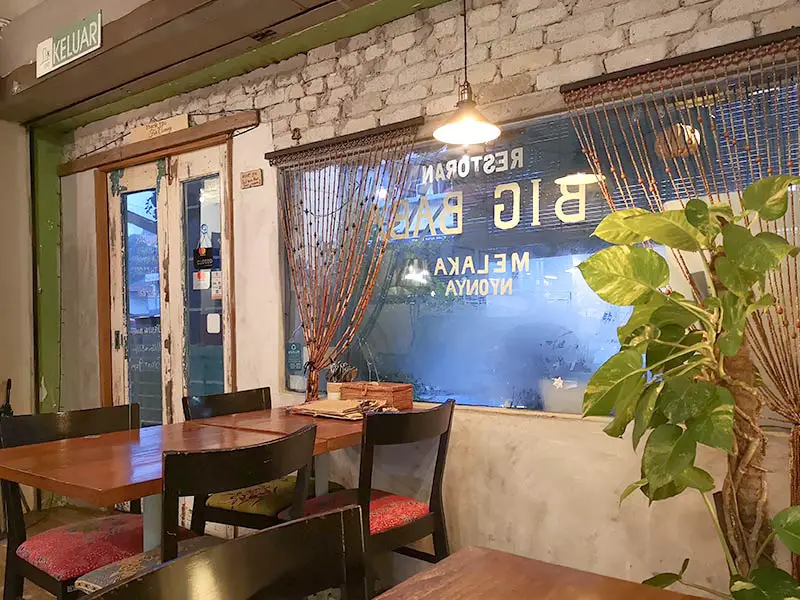 Sadly, it's located deep inside a shop lot area. So, it's not visible from the main street. This gives it less attention that it deserves. 
We drove around trying to locate it. We managed to get a parking spot directly in front of the Big Baba. 
We notice that the area around there is quite quiet. This probably explains the easy parking we got.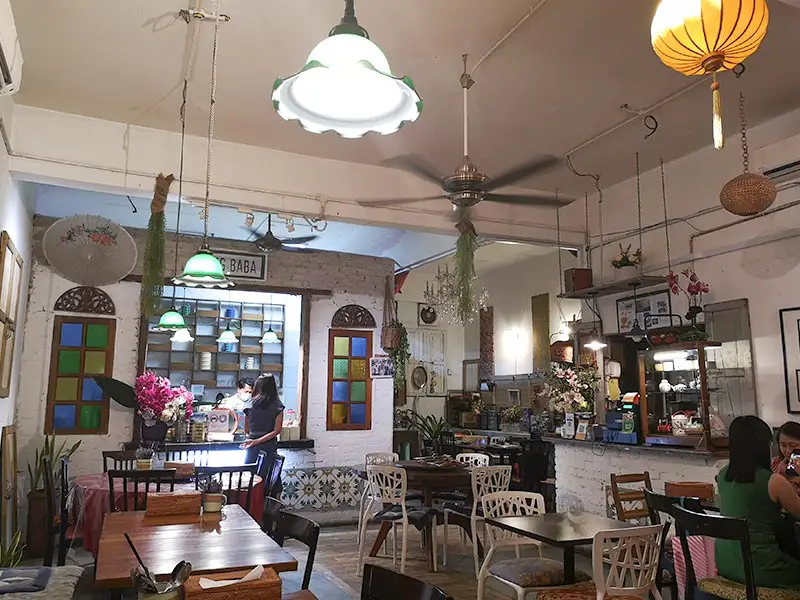 The entrance itself is filled with rustic charm. The flaky paint of the door and chalk scribbles of their menu adds up to the feel as if you've just stepped into a nyonya cafe in Malacca. 
A kind lady that I think is the manager of Big Baba greeted us and led us in. 
Inside, we get immersed into the rustic feel of the restaurant. There were peculiar lamps hanging all around.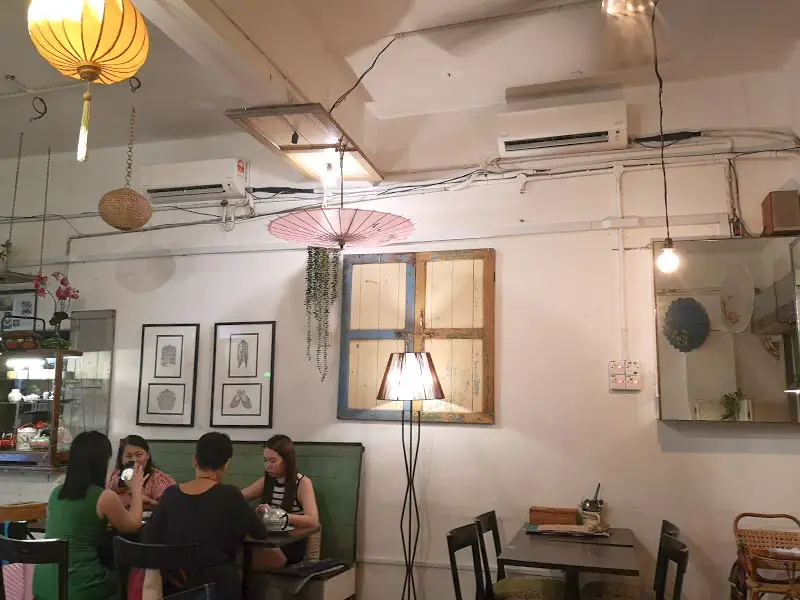 The wooden flooring and furniture is just what I would expect they have. There's imperfect brick walls on one side. The hanging paintings and wooden window frames are like the inescapable wall decor that traditional baba nyonya restaurants must have. 
The perfect blend of interior design sets me deeper into a trance. I think I'm in Malacca.
We went there for dinner right after work. There was only a table of customers. 
They serve set lunches during the day. Unfortunately, there's no dinner set. 
When it's night time, their dinner menu consists of shareable portions of dishes. The pricing for each dish is indeed higher. It's meant to feed a family. 
The authenticity and the care that goes into preparing each of their nyonya dishes justifies their pricing. 
Since we're there, we ordered 3 dishes.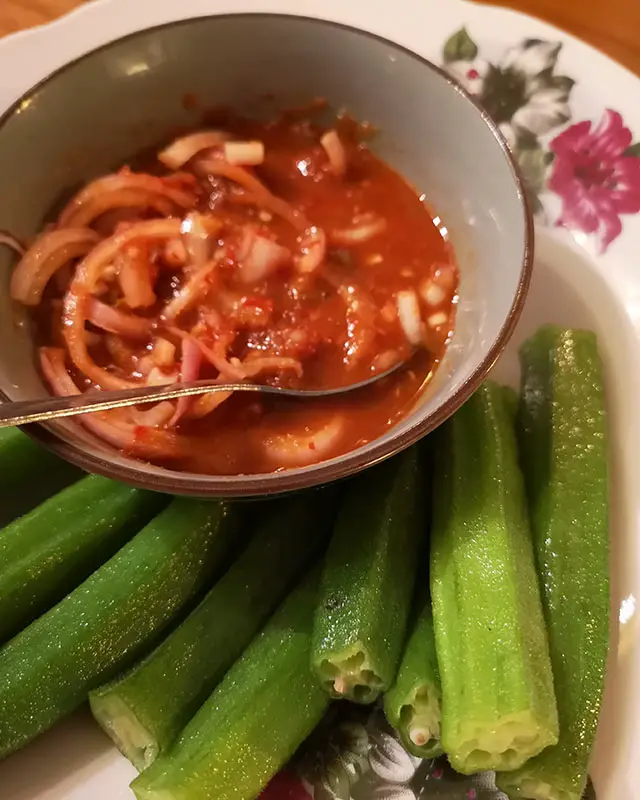 Their ladies finger was a delight. It is steamed and served with a bowl of sambal on top. It's perfect for snacking. 
It's crunchy with every bite. The spiced paste of onions and lemongrass gives it a kick that adds  a little bit of excitement to it.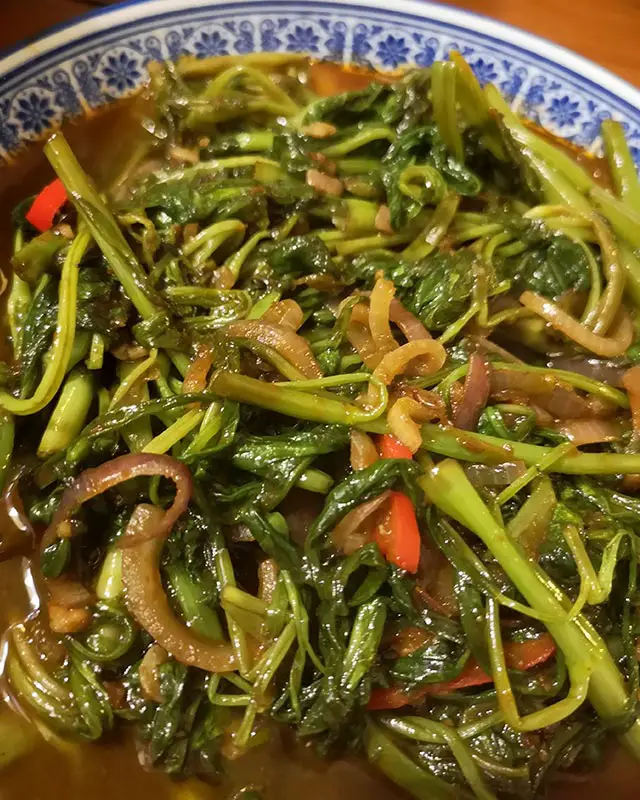 We also ordered the kangkung belacan. This classic dish is very common and served in tons of restaurants throughout Kuala Lumpur. 
But, the one we tasted here is slightly different. Maybe it's the ambiance, maybe it's just us being hungry. Or maybe it's a nyonya chef's touch that elevates it to another level. 
We are not entirely sure. But it is just good. 
The kangkung belacan is not watered down. The taste is consistent throughout the entire course as we're stuffing it into our mouth.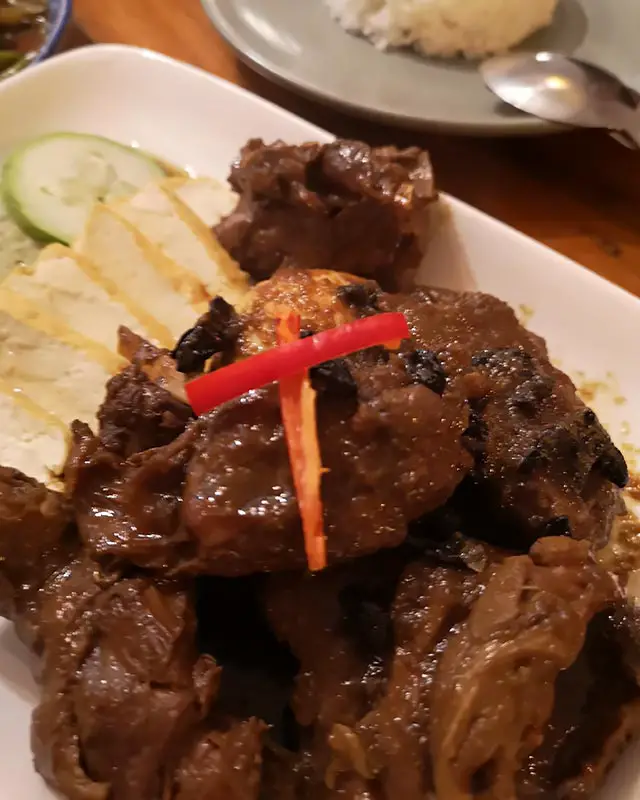 On top of that, we also ordered a plate of stewed chicken. The chicken meat was so soft that taking the meat off the bones is effortless. Everything just slides out with the flick of a tongue. 
The bean sauce is savory with the herbs and spices that make you crave for more. I can't stop myself from finishing the rice with the sauce. 
Before we knew it, the plate was all dried up. I wonder if we can top up on the sauce next time. 
The tofu dish on the side of the plate makes it enjoyable as well. It's packed with protein to balance out the greenery that we have on the earlier first two plates. 
It was delish. We were stuffed and satisfied.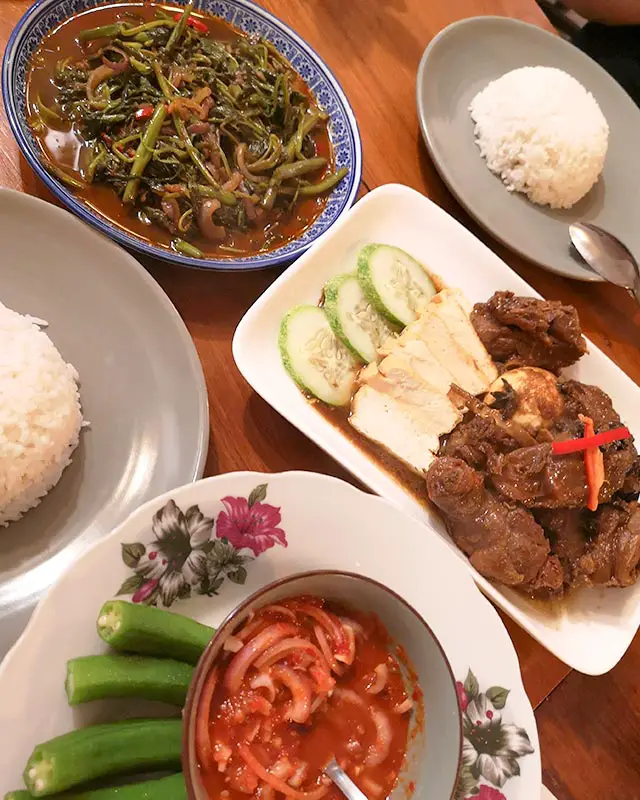 We came to know later that their ayam buah keluak, otak-otak (grilled fish cake) and ice kacang (shaved ice dessert with red beans, gula Melaka syrup and more) are also worth trying. We'll put that on our list to eat the next time we pay a visit there. 
Ayam buah keluak is a unique dish of the Peranakans which highlights the awesome taste of keluak nut and tamarind sauce with a blend of spices for its gravy. It's one of the most troublesome dishes to prepare.
Big Baba has a lovely ambiance that is a rare find in Kuala Lumpur. The warm and cozy food was good overall. 
This baba nyonya restaurant makes a nice place to eat with family. The quiet environment allows you to enjoy your meal and catch up with your companion in peace. You don't have to go all the way to Malacca to enjoy good nyonya food now!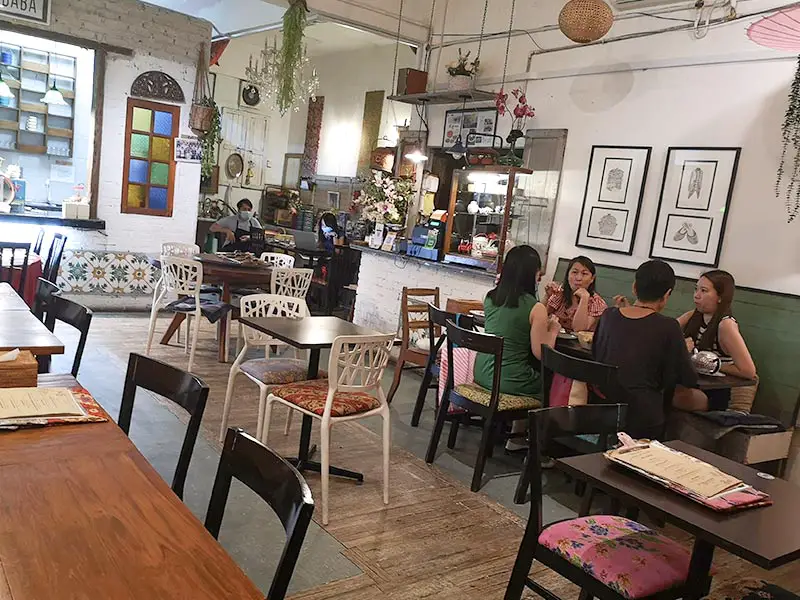 Big Baba will bring you into a different world that isn't surrounded by modern interiors. You'll be set on a journey of peranakan culture through taste and atmosphere.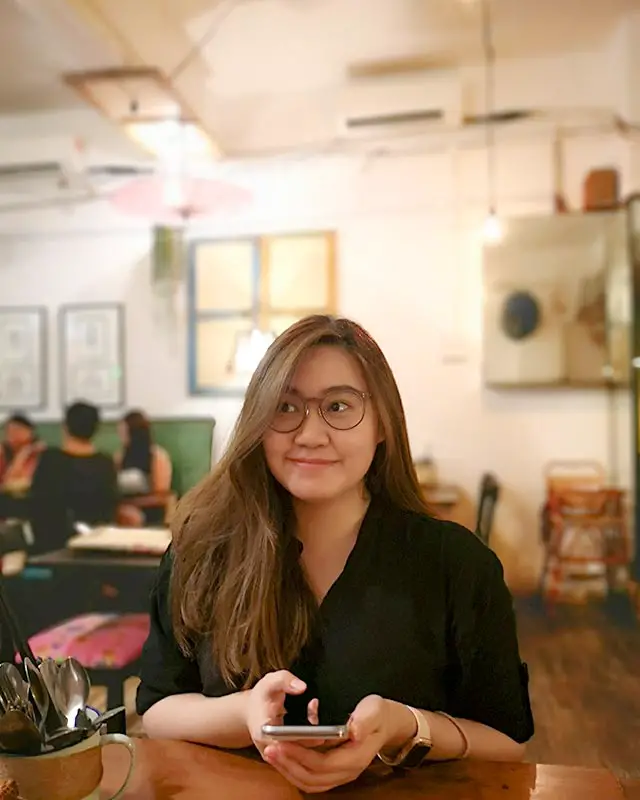 I hope this Big Baba review helped you discover a new place that you can try out with friends and family. If you've tried it, let us know how your experience was! Which food is on the menu that you love the most?
Big Baba
34, Jalan 2/109e, Taman Desa Business Park, 58100 Kuala Lumpur, Wilayah Persekutuan Kuala Lumpur
03-7987 7755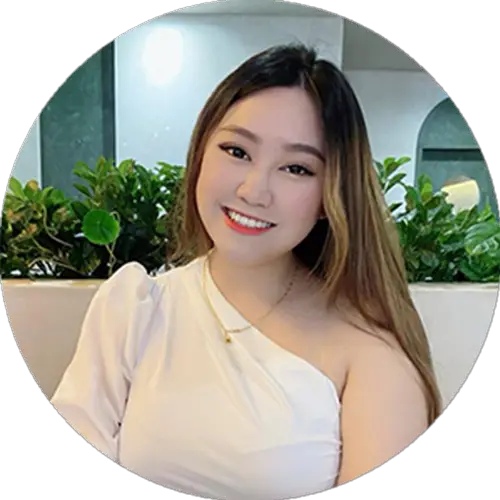 Valerie, Malaysia Blogger
Valerie is a Malaysia blogger residing in the city of KL. She has a thirst for adventure, an aptitude for fashion & a selective taste for yummy food. Join her journey as she explores the world!
Follow her @valerie.seow on Instagram.