Melaka is one of the hot tourist places in Malaysia that everyone goes to have good food and relaxing ambiance to chill in. Today, I've listed out probably the best Melaka cafe that deserves to be in your bucket list!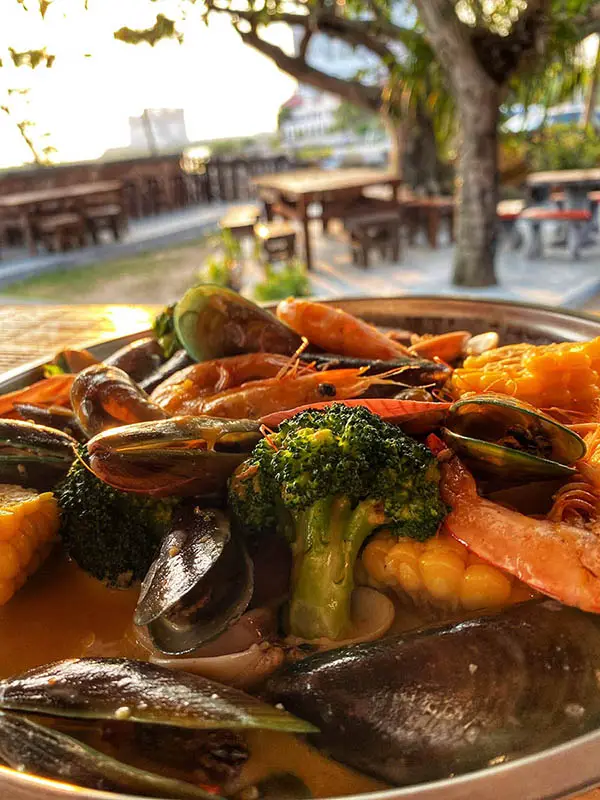 Motivated by the proprietor's adoration for sea shores and islands, the Bella Donna is an ocean side Melaka cafe situated in the Portuguese Settlement of Malacca. Not only they offer good shell out seafood, they also offer amazing Mexican food. 
It's simply the best spot in Malacca to watch the nightfall while having heavenly Tacos! They also serve rice bowls as well. Their seafood rice bowls have a different option of prawns or squid. You can pick their sauces as well such as sambal, butter garlic, salted egg and assam or tamarind. 
Their signature shell out food is a must-try food in Melaka. Their seafood platter consists of fresh mussels, scallops, prawns, calamari, clams and crunchy corn, carrots and broccoli all served in a tray with sauce of choice. You can pick different levels of spiciness depending on your taste. Their sambal and chili padi range is at the spicy end. While butter sauce and salted egg sauce is non spicy. 
This neat cafe in Melaka also offers breakfast such as lontong, mee rebus, laksa, nasi lemak and fried noodles. 
Melaka Cafe with Ocean View

Melaka is one of those parts of Malaysia that is near the sea. This means stunning sunset views and beautiful sound of the beach that can pretty much put you to sleep right after the meal. When the sun sets, it paints a beautiful orange hue that you can't just find anywhere else. Stunning.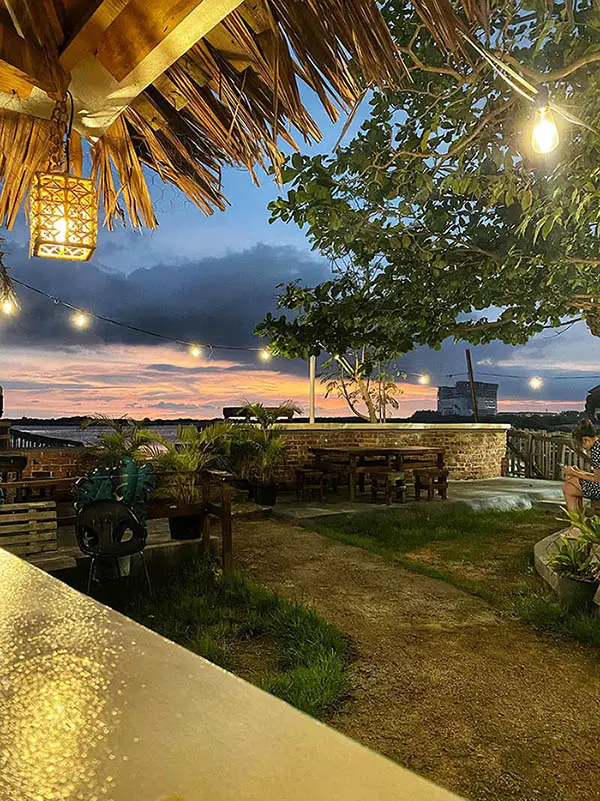 This Melaka cafe is all about outdoor seatings. Fresh air in the open space surrounded by little trees. There's light hanging here and there. 
When it's night time, the place comes to life with beautiful shimmers of surrounding lighting. Don't worry, the place is quite well lit!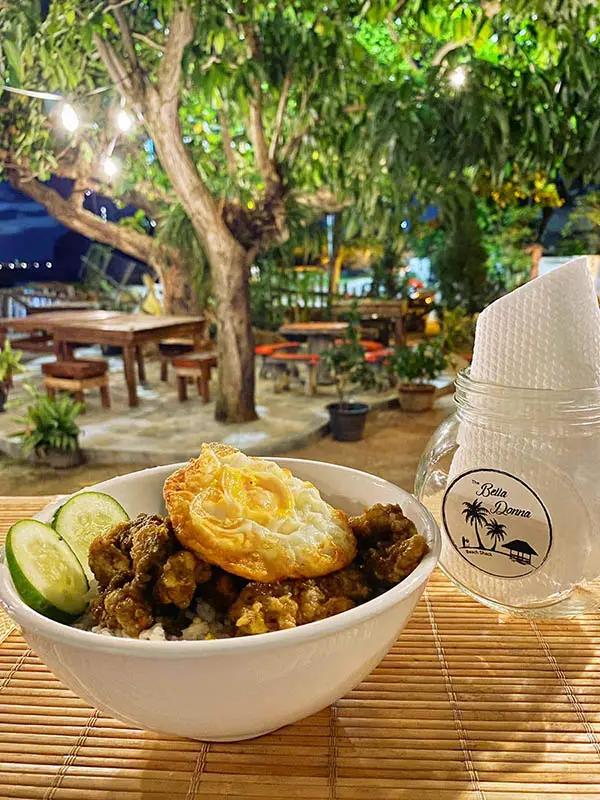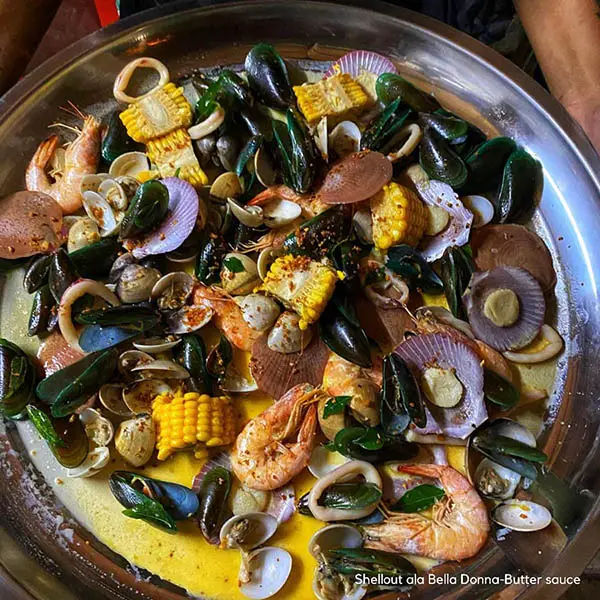 Before heading to The Bella Donna, do make reservations to avoid disappointment. It's a hit among the locals. If it's the weekend, it can go fully booked. So, plan early! 
The Bella Donna
Taman Aman, 75050 Malacca, Malaysia
+60 12-693 6563
Photo credit: A1BellaDonna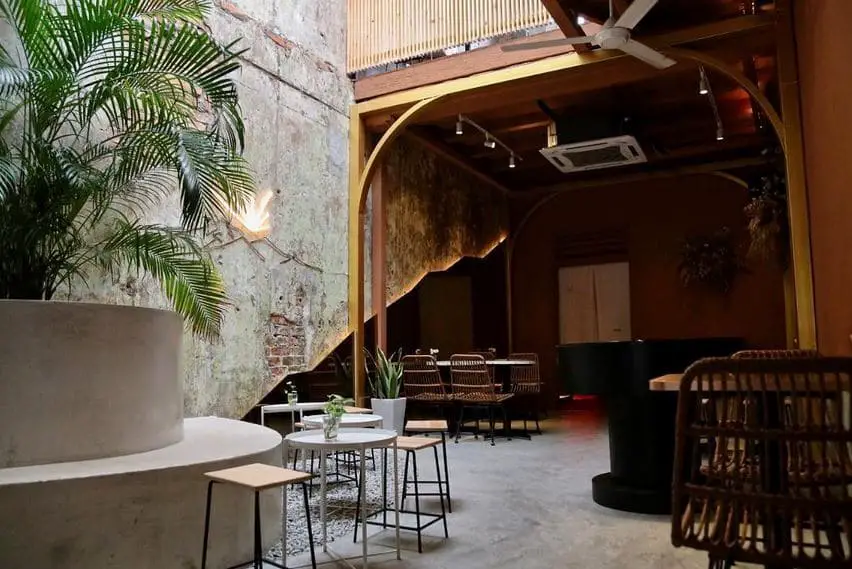 This is one of the hidden cafes in Melaka that is worth a visit. It prides itself as one of the cafes with the best ambiance and environment. Just as its name suggests, it serves Japanese food. Not just Japanese food alone but modern fusion that warms your heart and soul. Desserts such as cakes and latte art are also available. 
Nikko means sunlight in Japanese. Another meaning to it is that it is used to describe something warm and beautiful. Just as the meaning of it, this cafe aims to enlighten your heart with its delicious food. 
This Melaka cafe is all about the vibes. It has one chill corner that is perfect for gathering. The rounded mini table makes the perfect spot to put your drinks and snacks without taking too much space to move around.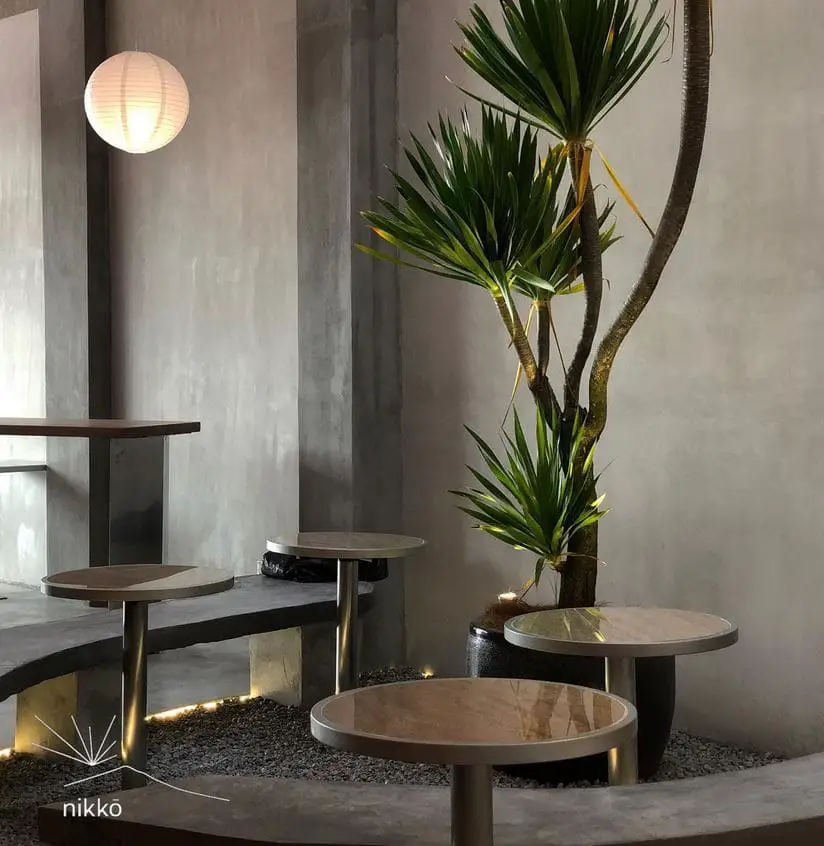 The interior is a nice combination of rustic and modern accent. The exposed bricks on the wall is a pretty common cafe setting that spells out imperfection in perfection. There's different types of seating to choose from. 
There's the rattan chairs with a proper table for dates. The stools on the side with short tables too are perfect for those who just want a quick chat while enjoying the ambiance. There's also a round bench in the cafe for those who can't get a seat with a table. Haha.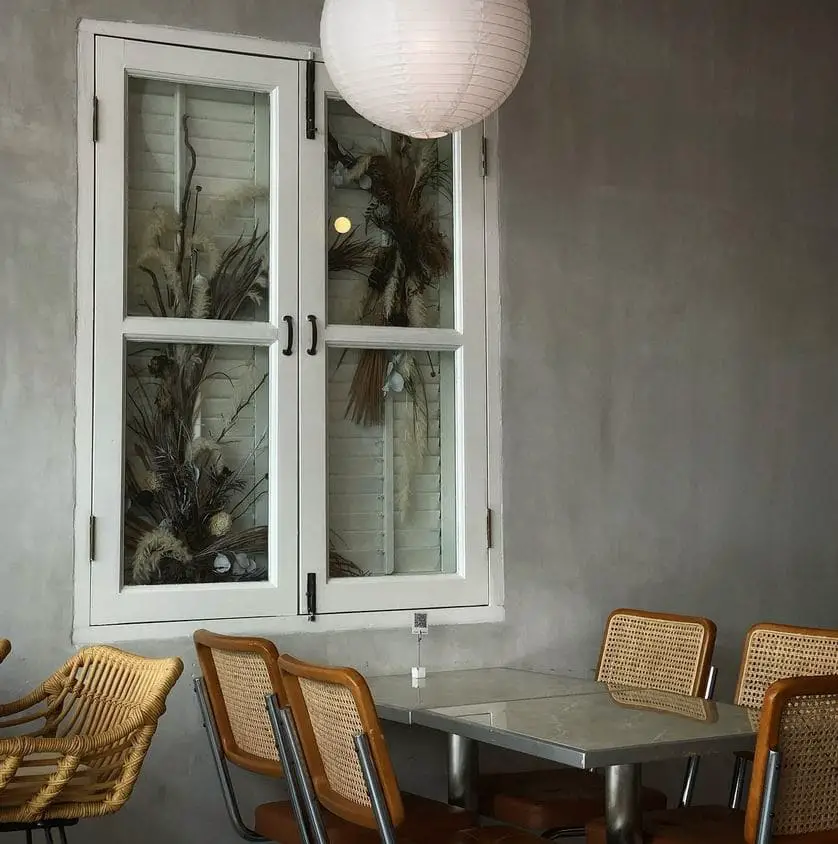 Jokes aside, this cafe in Melaka can be quite crowded sometimes. Therefore, make reservations early!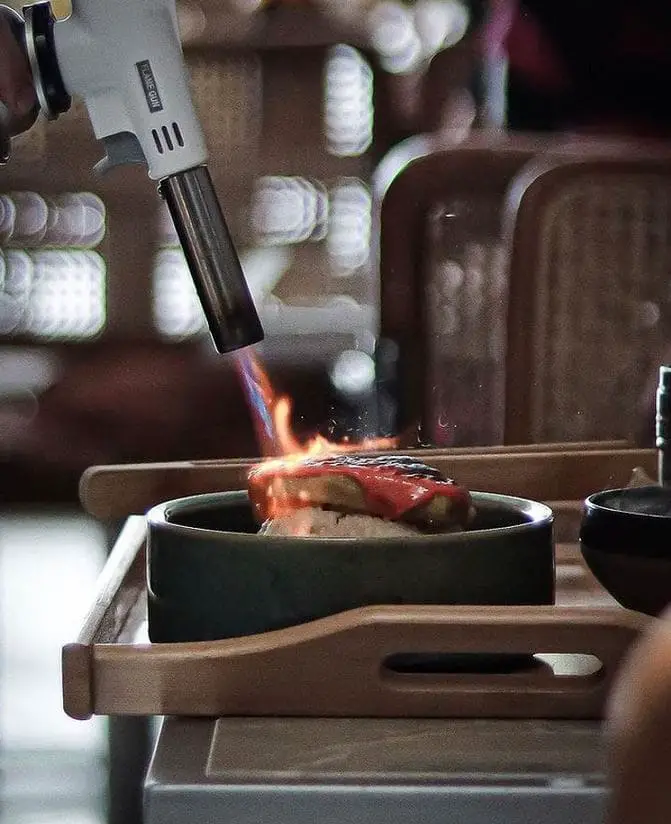 The cafe is famous for their latte art as well. The barista basically turns your coffee into a canvas. Don't miss to update the art you got on your Instagram!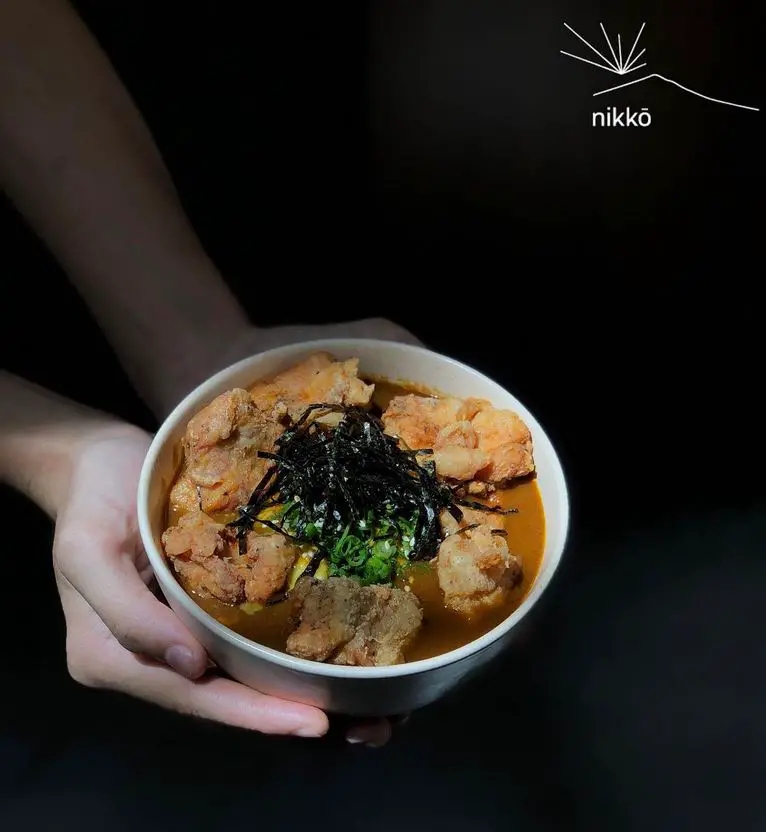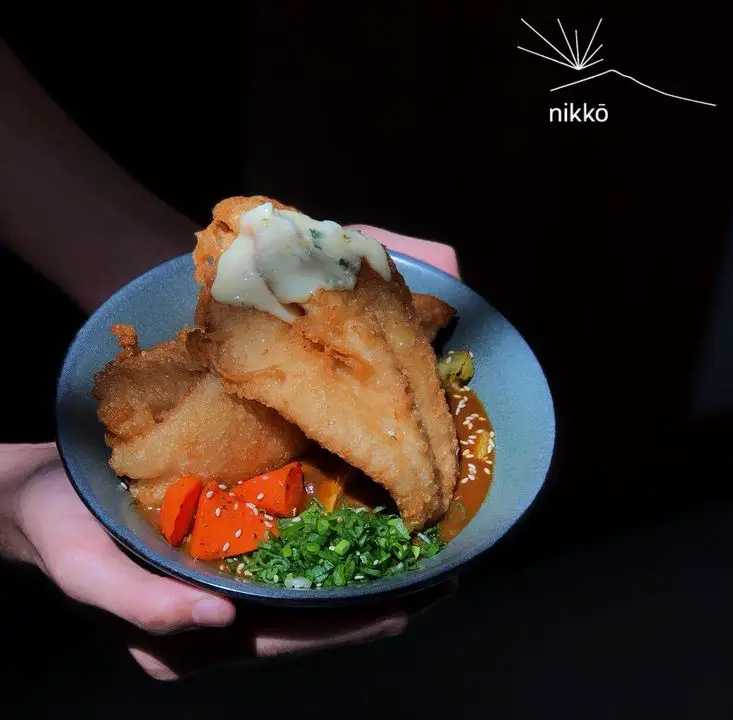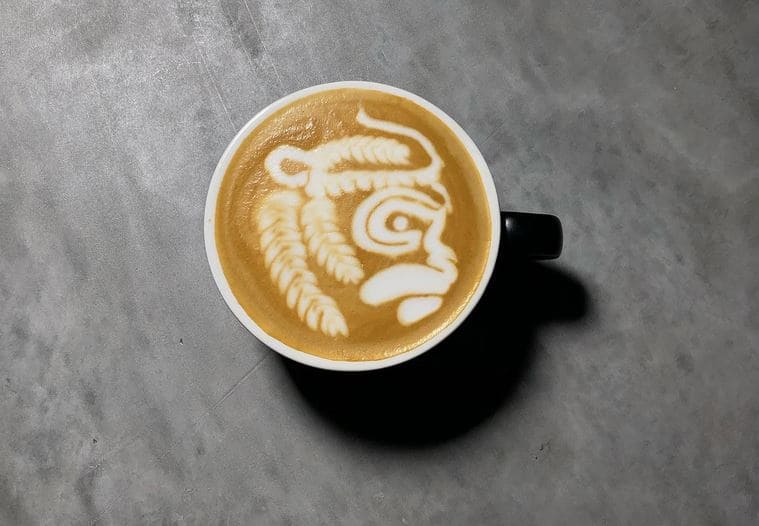 Their food doesn't stray far from the classical choice of tori katsu don and yu don. You can also find interesting in-house dishes such as Nikko bun, tamago mentai don and the rich in garlic Kamo Chahan. 
Nikko and Yoryo Cafe
62, Lorong Bukit Cina, Malacca City, Malaysia, 75100
+60 12-750 9460
Photo credit: nikkoyoryo
Sin See Tai is another hidden cafe in Melaka that serves a variety of unique home cooked dishes. The name Sin See Tai in Chinese means new era. They sell parcels of cake and baked goods such as bagels, ham and cheese croissants and caneles and furthermore drinks such as coffee and kombucha.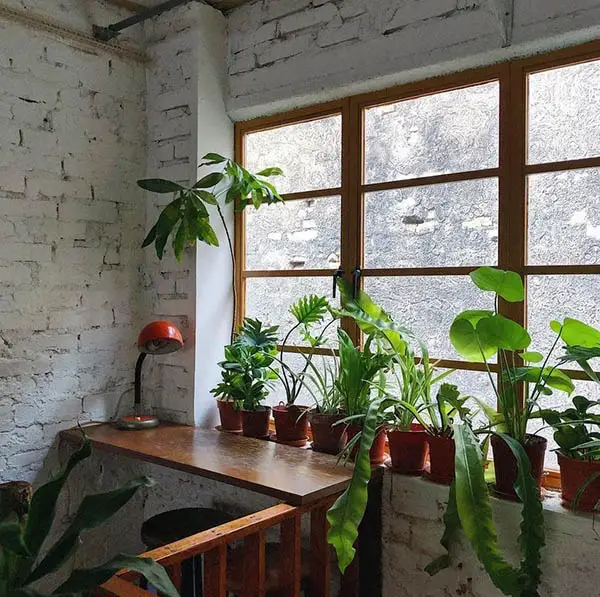 The bistro is not excessively huge, however very nice and cozy. Assuming you truly do eat in it will be on the upper floor as the place is quite small. The upper stairs are styled in a very old fashioned rustic yet homey setting. Do be careful when climbing the stairs as it can be quite steep.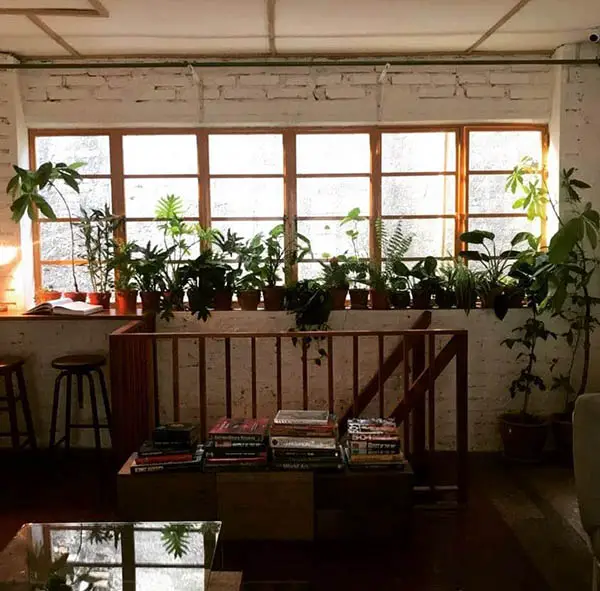 It's quite unique for a Melaka cafe that is not in Jonker street.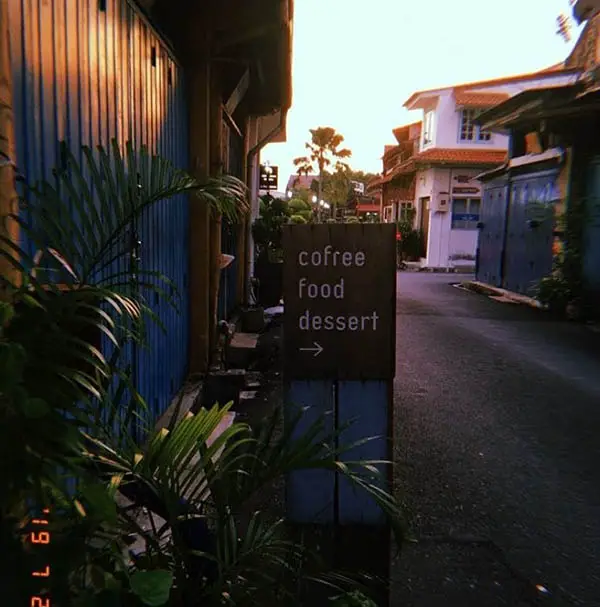 The seat is not that much so I indulge in my beverage and take a few pictures for my Instagram and head out. However, I must say, I do feel very nice there.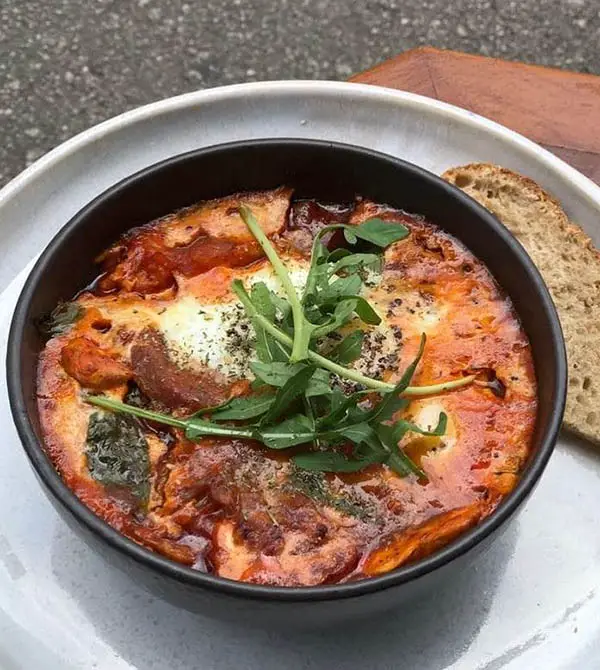 It is difficult to come by a decent coffee place in Melaka. Glad to say, this is one of them.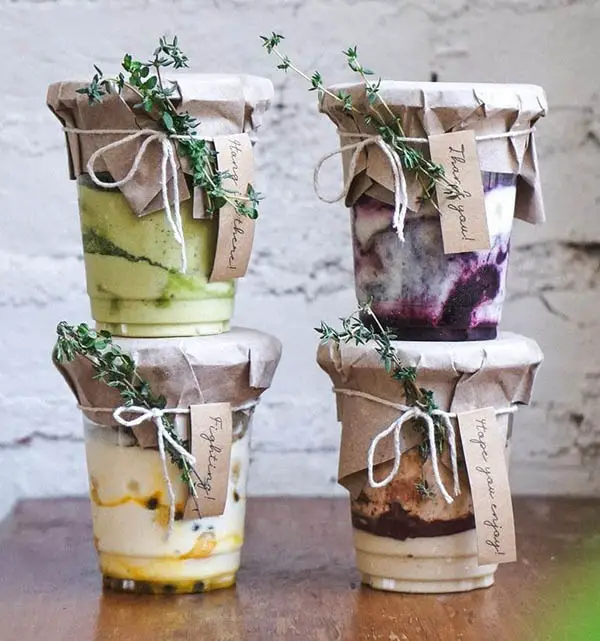 By great coffee I mean a spot that serves espresso utilizing extraordinary quality espresso beans and they comprehend what is the right course of making great coffee based and filter coffee. These are coffee experts!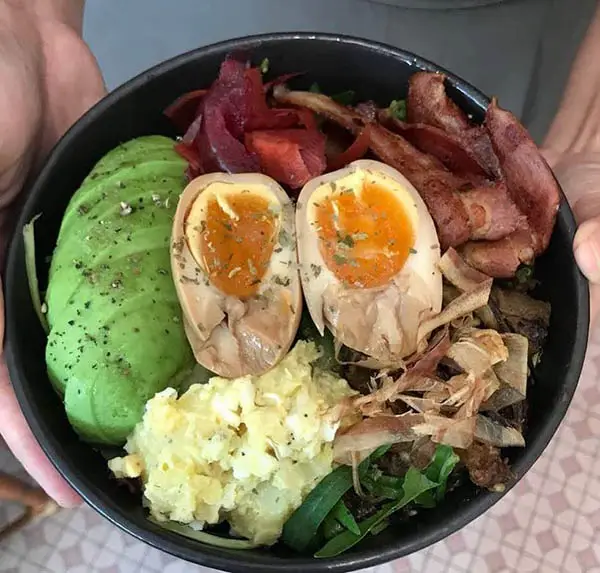 What's more, they sell coffee beans as well! You can get newly cooked coffee beans here too! Now, grab some back! 
Sin See Tai serves food such as their homemade granola that is one of its kind. The food is generally liked by their customers. So, you can't go wrong with it. Other specialties they have include sourdough with homemade pickles, quinoa salad, chorizo baked eggs, vegetarian rice bowl and more. 
They also have an Instagrammable selection of desserts such as the bonsai tiramisu, strawberry rose tiramisu, and freshly baked whole eggs. On the desserts side, they have impressive yummy donuts, bagels filled with cream cheese or mochi, apple crumble cake and more. 
Sin See Tai
18, Kampung Jawa, 75100 Melaka, Malaysia
+60 16-221 6855
Photo credit: sin_see_tai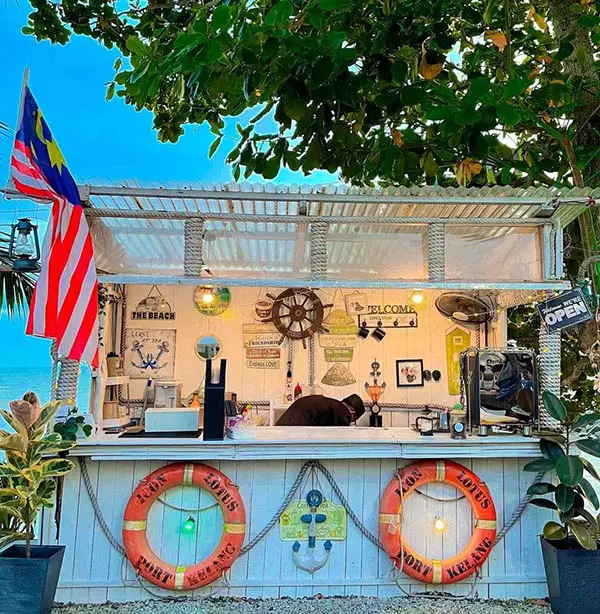 Ngeteh cafe is a cafe In Melaka that has recently gone viral with its stunning ambiance. It is located near a sandy beach in Jalan Kampung Pantai. The feel may be quite similar to The Bella Donna. However, its differentiator is yummy drinks that keep getting the praise of its customers. 
They serve aromatic coffee that's topped up with a magnificent view of the beach. The beach breeze that blows by adds to its charm as well. Other than coffee, they also have something to cater to green tea fans. They add a bit of spice to their recipe!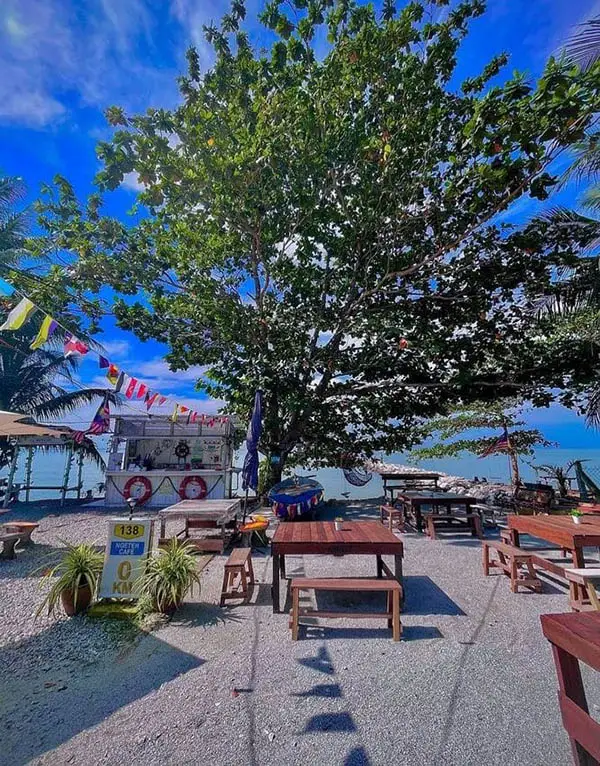 Sparkling drinks have become a norm and Ngeteh cafe serves that as well. Their strawberry blue sparkling is a unique drink of purple top and reddish base that is quite catchy.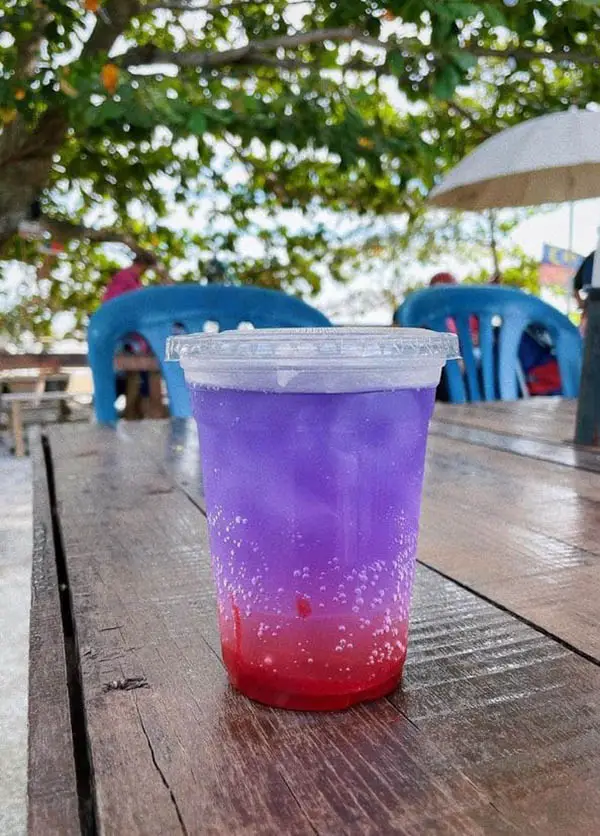 Nasi lemak and lasagna are two of the wonderful foods that are worth mentioning. There's more to offer and I'll let you guys explore that yourself.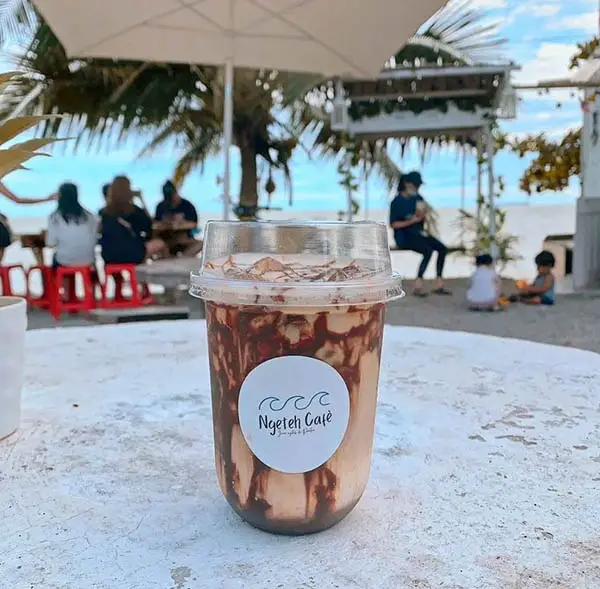 Their humble stall takes the shape of a bar-like shack that is made of white painted wood. There's two floaters on the front and other little decorations such as the boat wheel, anchor and ropes that give it the ocean vibe.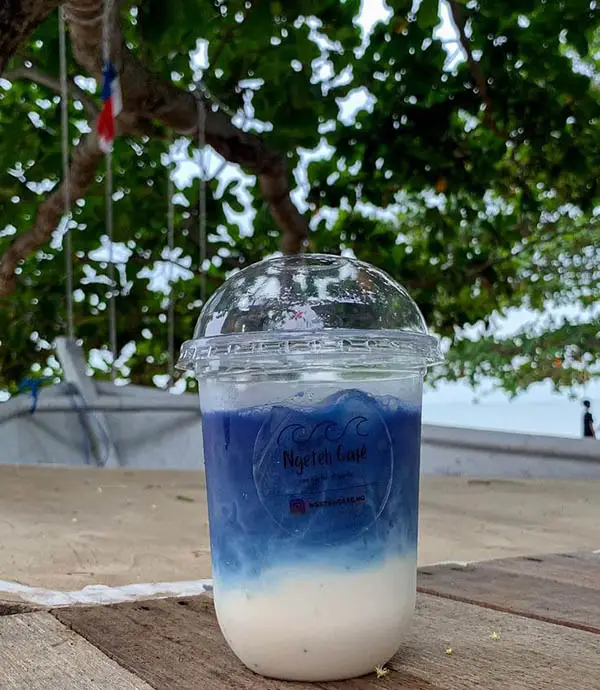 Tons of visitors come here to take photos to fill their Instagram album. And that's no surprise!
Ngeteh Cafe
Batu 27, Jalan Kampung Pantai, kampung pantai, 78200 Kuala Sungai Baru, Melaka, Malaysia
+60 19-410 9742
Photo credit: ngeteh cafe.hq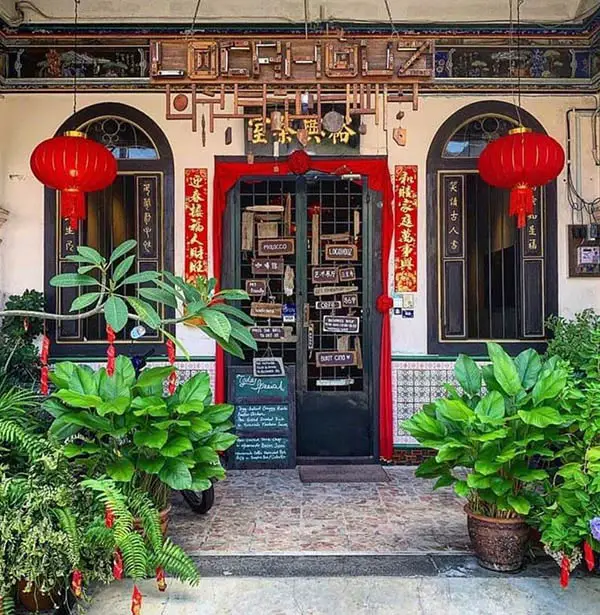 Locahouz is one special cafe in Melaka that is perfect for visitors that want to indulge in the heritage interior feel of nyonya houses. That's not all, they also come with their own unique sets of drinks and food as well. 
Almost every part of Locahouz cafe is Instagrammable. Right at the entrance, you get welcomed into their cafe through a Chinese like decorated door. There's banners and lanterns. You can't miss it.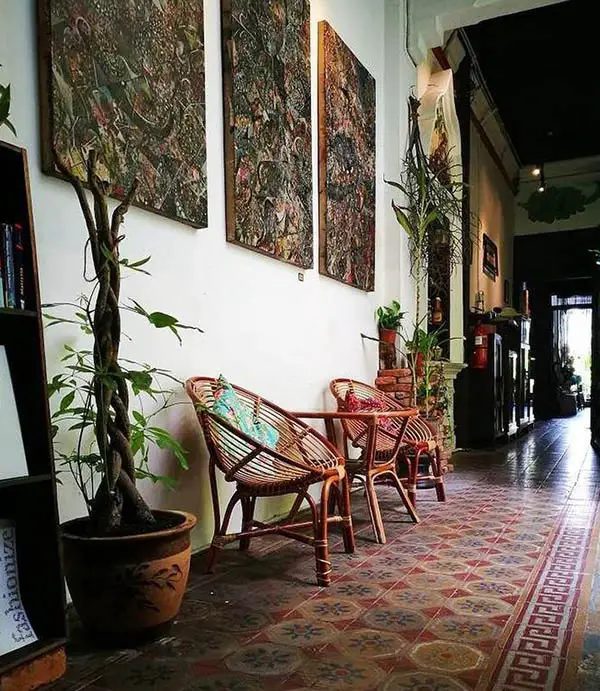 Right on the inside, you see more of its rustic interior. As with many nyonya houses, they have open space inside. Green plants dangle down like a curtain made of natural plants. It's like a dream for people to have a living space close to nature like this. 
They have a very intriguing collection of old paintings lined up across the walls. Indoor plants are quite abundant and placed through the entire premise. Truly a wonderful sight to be in.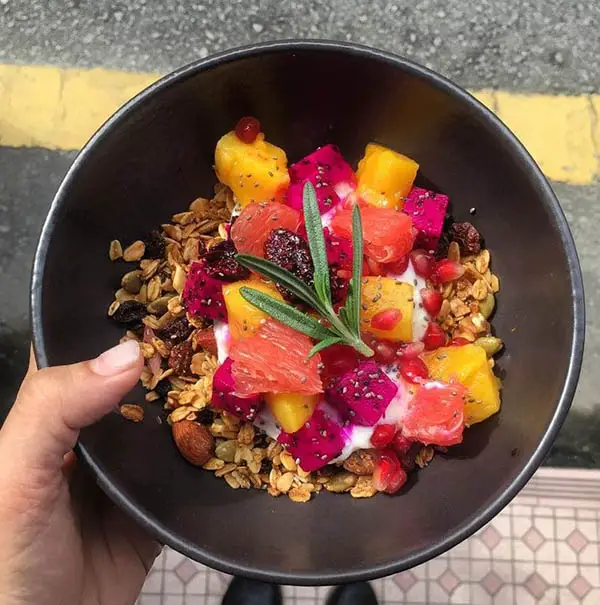 Now let's talk about food. Their in-house pumpkin bread burger seems to be a hype other than their flower tea. I must say that their pumpkin burger is super delicious. It's like no other burger that you've ever tasted. At least, that's the case for me. 
Their drink is the most interesting one in Melaka. They would decorate it like it's a vase. Literally. There's flowers inside!
Desserts such as strawberry short shooter, mixed berries shortcake, and charcoal cake tops the list. Don't let that be the final judge. Take it onto your own taste bud and let me know which one you love!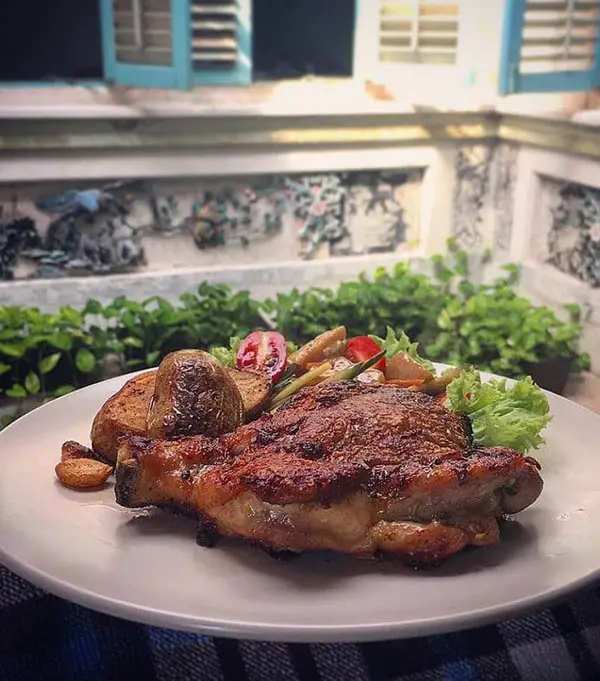 They also have a very colorful bowl of meals. Their clean yogurt bowl is attractive with a huge range of ingredients such as strawberries, pomegranate, blueberries and all that good stuff. 
Brunch foods such as pan seared lemon grass chicken whole leg , pasta pumpkin sauce with chicken rempah and homemade Japanese gourmet hamburger steak too are worth trying. 
Each look so well balanced with the savory goodness of the meat with fresh greens. Everything is balanced just as it should be. 
If you're looking for some place nice to eat and different from the busy Jonker street, Lokahouz is definitely a spot that you need to try. 
Lokahouz
8, Jalan Bukit Cina, Kampung Bukit China, 75100 Melaka, Malaysia
+60 19-636 6005
Photo credit: locahouz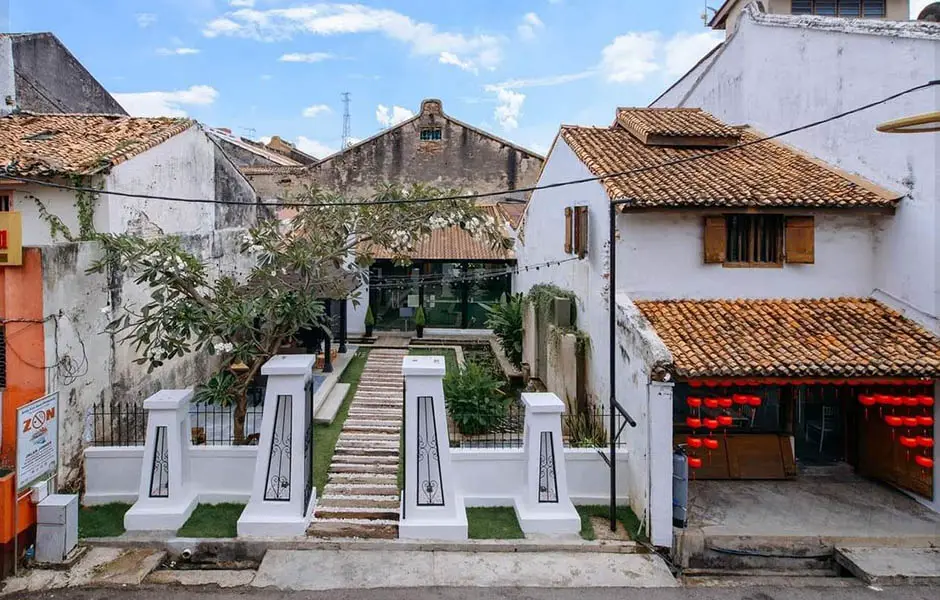 Decent Melaka cafe to relax. They have indoor and open air sitting areas. Provincial and lay back stylistic theme. 
Those who step in will certainly feel that they've ventured into a landed bequest. The entryway invites you to a stone asphalt that prompts the inward entryway while the view is similarly unattractive and unwinding with a lake, hardly any seats and a region for outside sitting.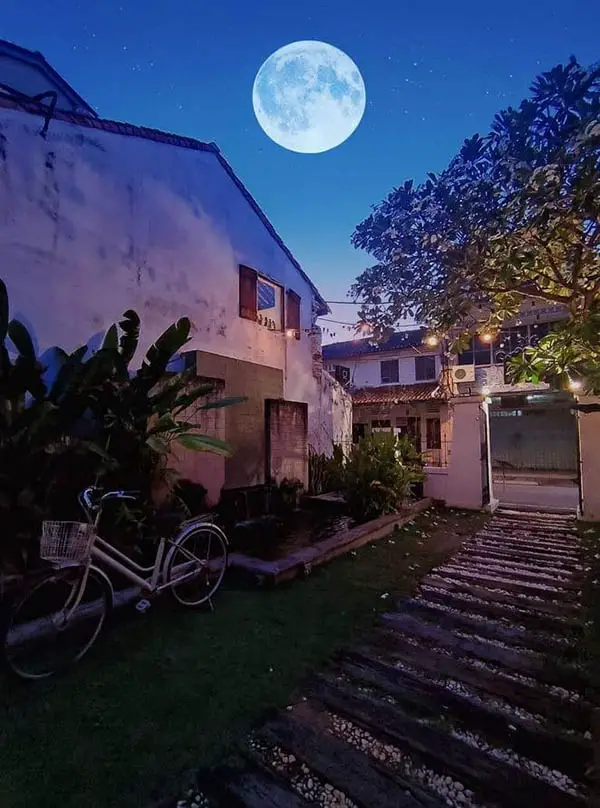 This bistro is exceptionally liberal with space. They don't jam tables and seats in a little region. All things being equal, there are many themed corners that will make extremely gorgeous pictures for social gatherings with loved ones.
Chop Tiang Bee Cafe works around the side of Jonker Street in Melaka and gives different choices of food menu. Choices range from their particular nearby pleasures to a blend of Chinese and Western morning meals, Asian-combination rice/noodle bowls, side dishes and sweets. Contingent upon one's inclination, simply chill here for espresso and their particular home-prepared cakes.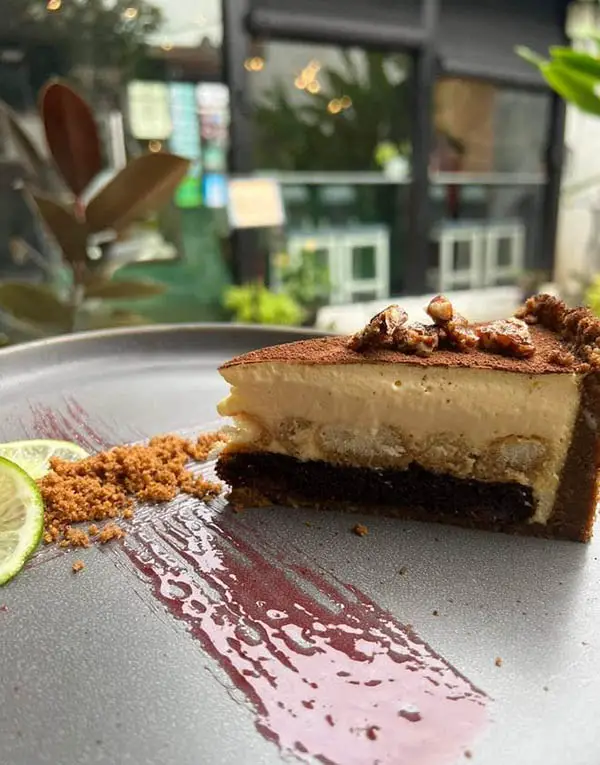 For customers who need something generous, go for the rice bowls and noodles. Basically, there's as yet the components of conventional flavors in their dishes like the sambal bean stew that local people love.
Try to give a taste of the curry laksa. The fried vermicelli likewise is truly decent even just presented with egg and soy sauce and stew padi, however it tastes so good. For the dessert treat, I recommend the carrot cake so I tasted it and yes it tasted very pleasant.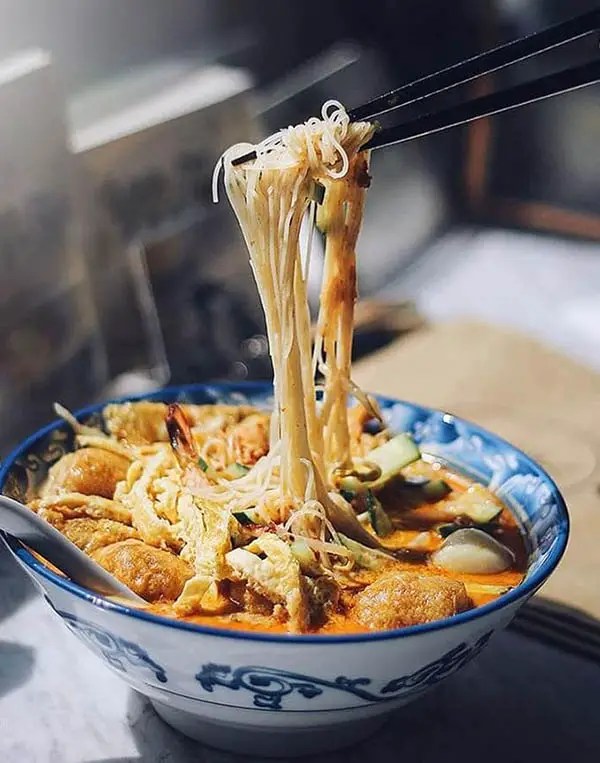 In fact, many customers love their carrot cake as well other than their burnt cheesecake that just melts in your mouth. Nasi lemak was so great. The dish was delicate and fragrant, truly scrumptious.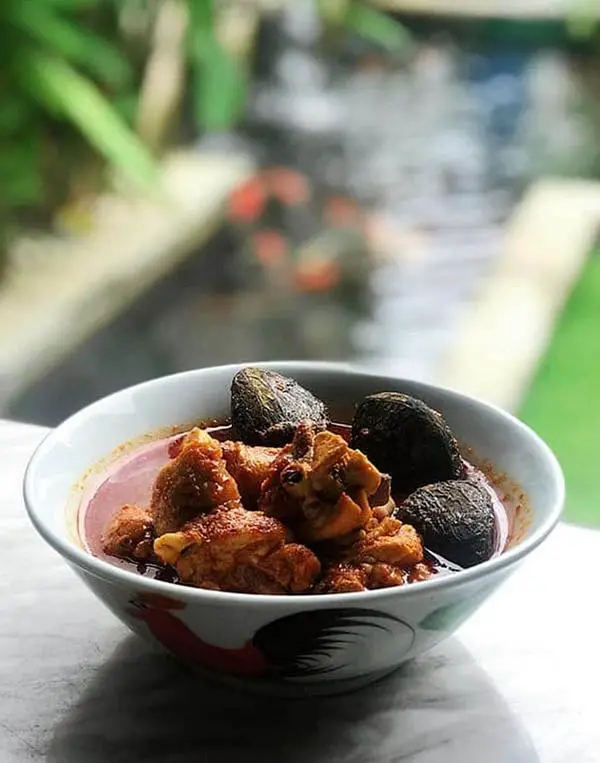 Interior wise, it's awesome. They have art all around. There's a painting of koi fish at one side of the wall. On the other hand, they have climbing flowering vines that you would usually get to see in Northern countries. Truly a nice spot to escape the heat while strolling the Melaka street.
Chop Tiang Bee
Lot 15, Jalan Hang Kasturi, 75200 Melaka, Malaysia
+60 16-619 1818
Photo credit: choptiangbee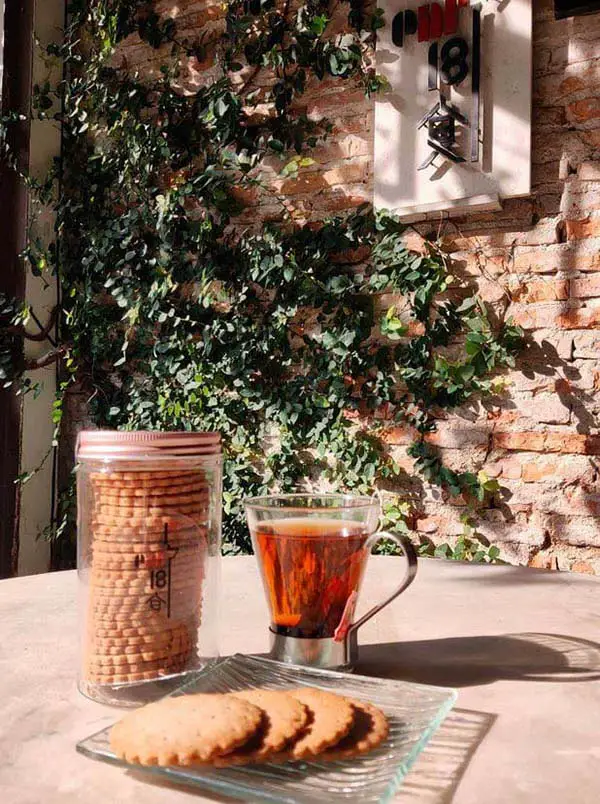 This Melaka cafe serves some exceptional food that you can't track down in that frame of mind in Melaka. Other than that you have a decision to have airconded seats or outdoors situations that permit you to snap lovely photographs with normal light. It has a quiet environment.
Awe inspiring place!!!! Attempt House Specialty Hot Chocolate and Honey Cream Pancake! The truffles mushroom quesadilla and mushroom bread which are both extraordinary. Their sourdough pastries and treats are as well.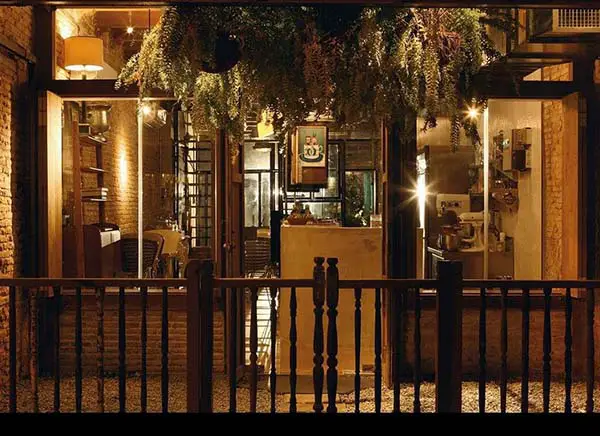 Everything is made with taste and love. Ideal control of the flavors and, above all, of the sugar (barely enough). An exquisite and energetic woman ensures you truly appreciate. New fixings are vital to delectable food and custom made sauce is additionally essential to recognize the bistro from numerous bistros in Melaka.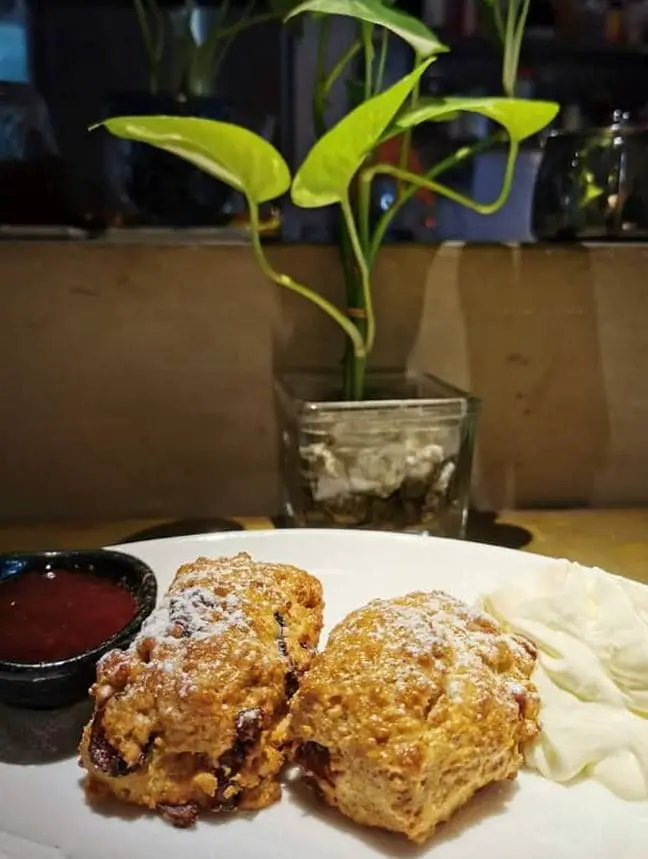 The exemplary scramble is presented with a moist scramble egg on a thick cut of newly prepared bread. This is topped by portobello mushroom sautéed in spread. It's consoling and fulfilling.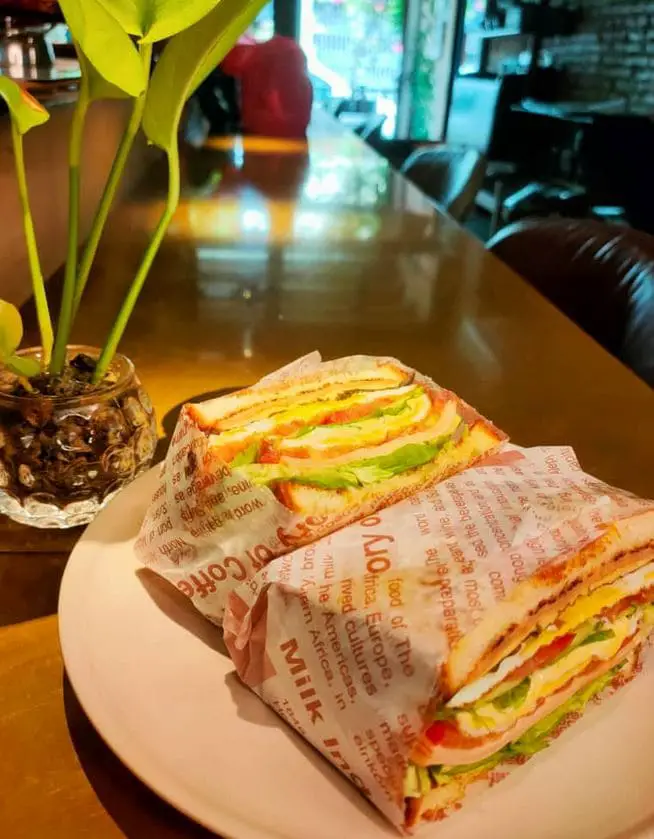 The breads are newly made in the kitchen. The proprietor is relentless to utilize just the great quality fixings. On the off chance that you ache for western food in Melaka, this is the spot.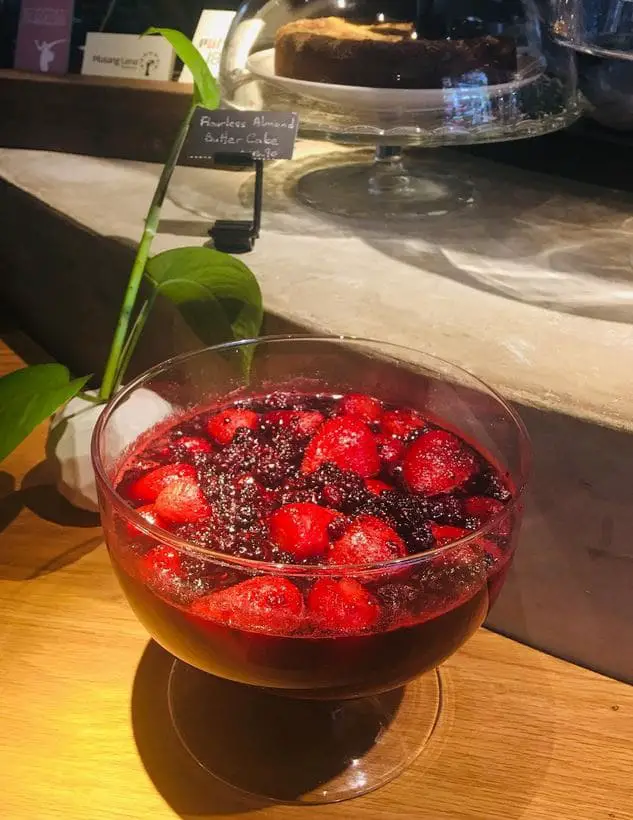 Sweet and charming cottage situated in jonker. They have seats and high tables alongside the bar and an open outside space accessible towards the internal bistro. The inside plan would place you in wonderment. The stylistic layout was skillfully developed to highlight the personality of the beautiful design. In the event that you have the opportunity to come here check whether you can remain in their extravagant visitor rooms.
Eat at 18
18, Jalan Hang Lekiu, 75200 Melaka, Malaysia
+60 6-281 4679
Photo credit: eatat18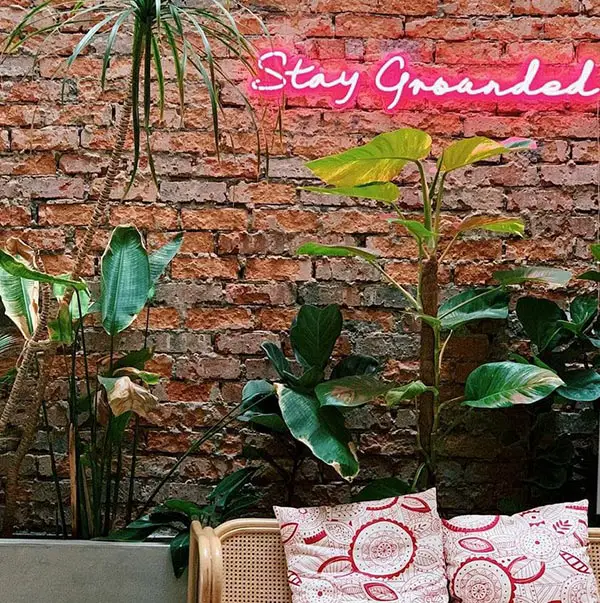 Grounded 22 is another note-worhty cafe in Melaka. It offers a cozy serving of fusion food  and you can pick to sit inside or in the open air courtyard. This cafe is well-known for their delicious food and customer service. Certainly, it's the gold standard of Melaka cafe that seems to have it all.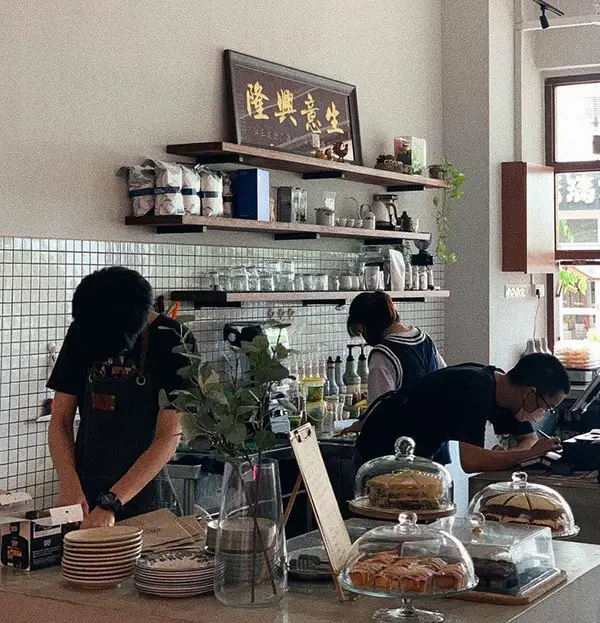 Lovers of desserts will adore their pandan burnt cheesecake. It is delicious and is said to have attracted recurring customers. Their original burnt cheesecake is not bad as well. Other varieties such as premium chocolate burnt cheesecake are amazing too! 
Some amazing foods that are nice to munch on include smoked duck salad, peri peri chicken rice bowl, shrimp tom yam pasta, and gochujang fried chicken with rice. The portion is decent and simply a good bang for your buck.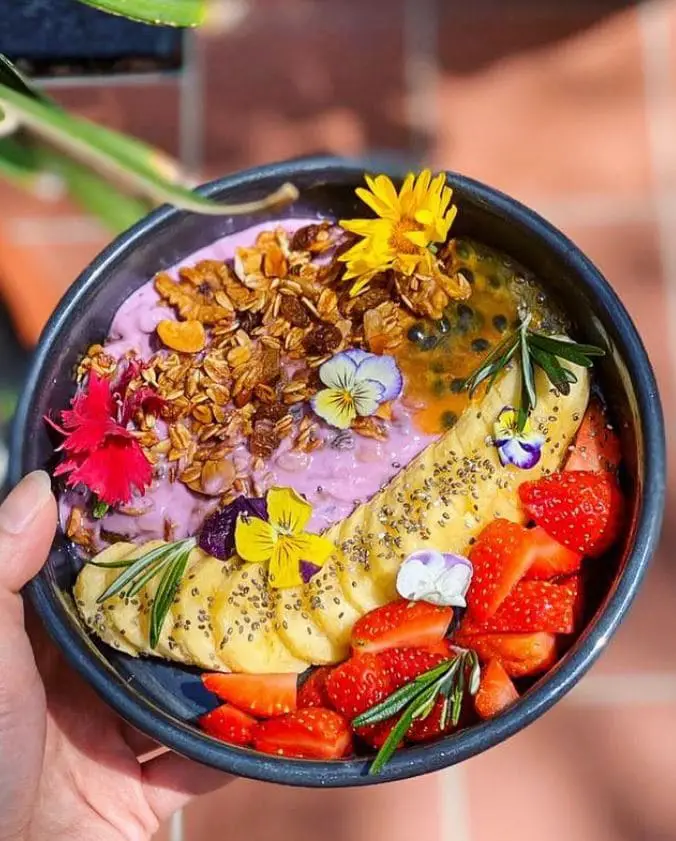 They also have seasonal foods catered for special events. Their smashed avocado toast was  crafted to support the global movement of meatless Monday. As for Valentine's special treat, they came up with their strawberry matcha latte and lychee orange pound.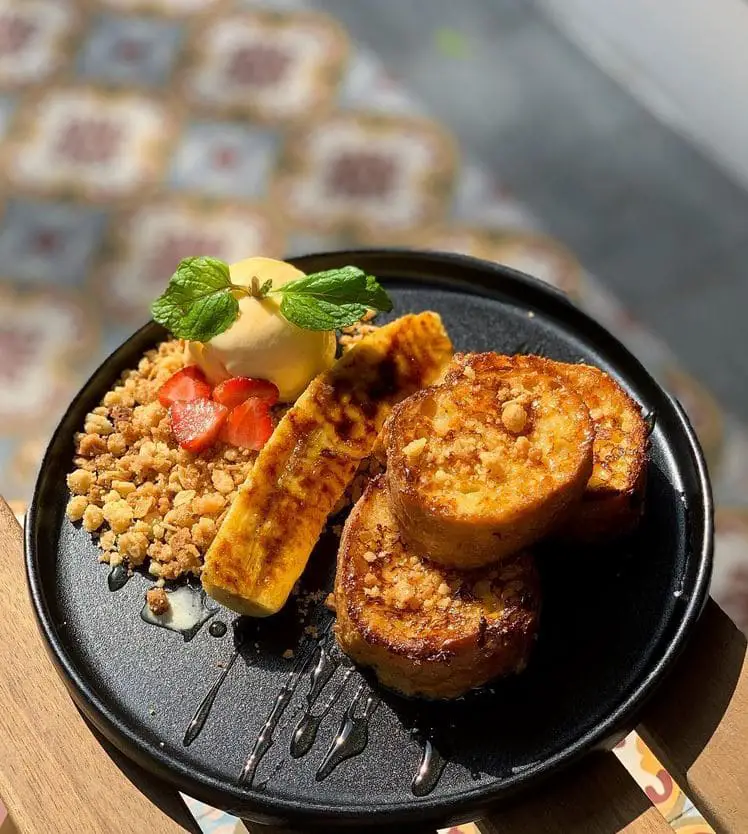 Grounded 22 Melaka cafe is truly a unique blend of cafes that showcases creativity in their food creation as well as keeping up to the trend of events. Their homemade crispy fish fillet with zingy wasabi mayo is one of the food items that is just out of this world. Check them out from time to time for creative foods that can fill your tummy.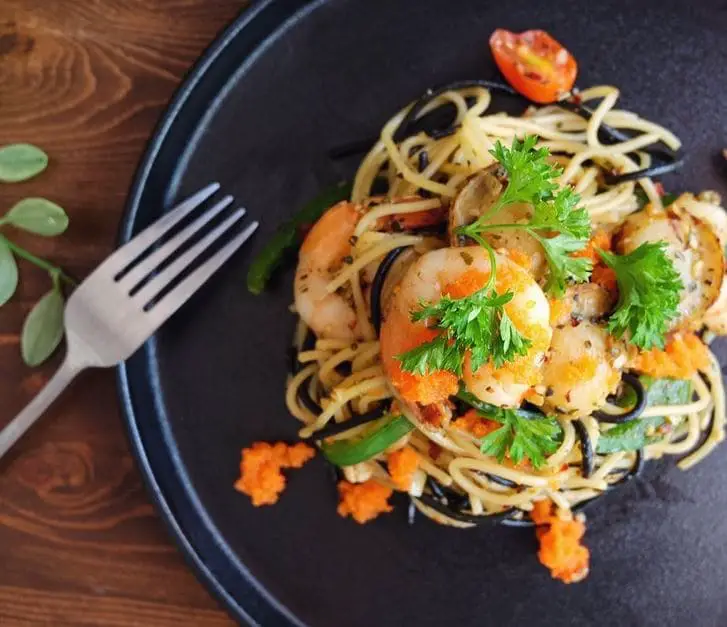 Grounded 22 Cafe
22A, Jalan KLJ 10, Taman Kota Laksamana, 75200 Melaka, Malaysia
+60 16-202 1586
Photo credit: grounded22_cafe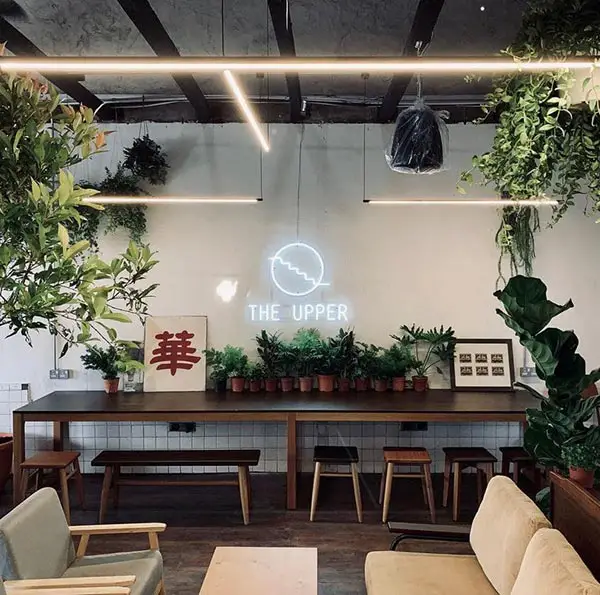 The Upper cafe is in the core of Melaka Town, simple to reach yet difficult to find parking. The spot is extremely comfortable and the atmosphere is so great and insta-commendable. A decent spot to spend time with your companions and partners. Great choices of food and the portions are more than enough. The cost is reasonable for the food and atmosphere given.
The ambiance is a nice mix of plain interior with lots of plants all around. There's little potted plants on the table and tall fiddle fig tree pots on others. The unique warm tubes of lighting gives a cozy feel to the interior as well.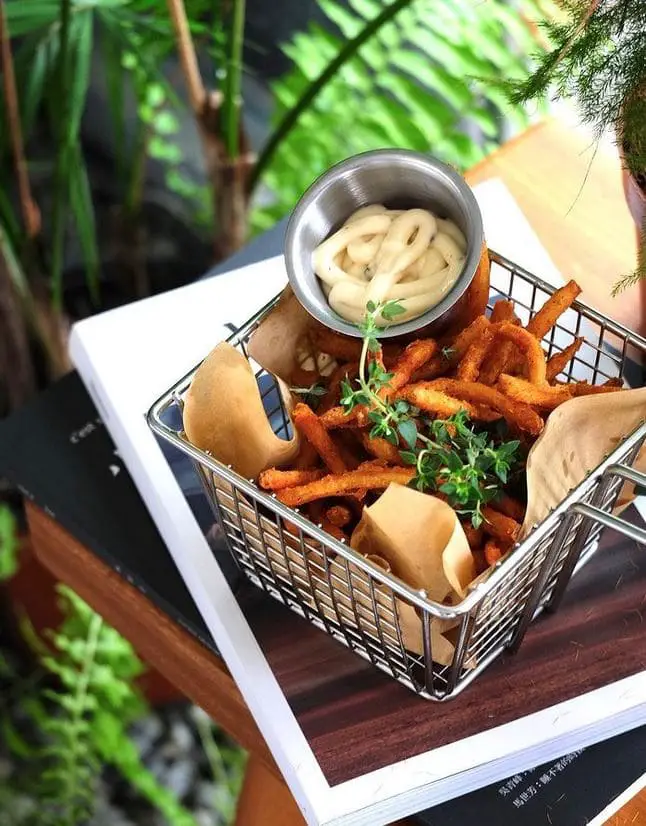 The Upper cafe is cozy at times and you get to choose either dine downstairs or get to the upper floor. The environment is calming and it's just nice for gathering or spending time alone. 
This Melaka cafe serves a range of western dishes such as spaghetti, fries, chicken chop, pork chop and more. Those with a sweet tooth too can choose to savor their brownies, shortcakes and wash them all down with a creatively crafted cup of latte art.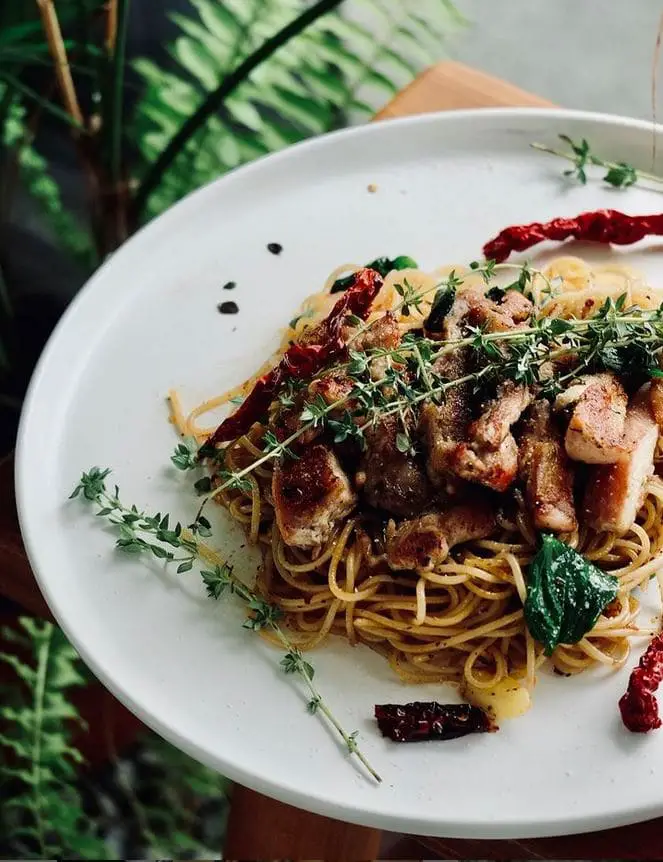 The Upper
52, Jalan Temenggong, Kampung Banda Kaba, 75000 Melaka, Malaysia
+60 12-679 9231
Photo credit: the_upper_cafe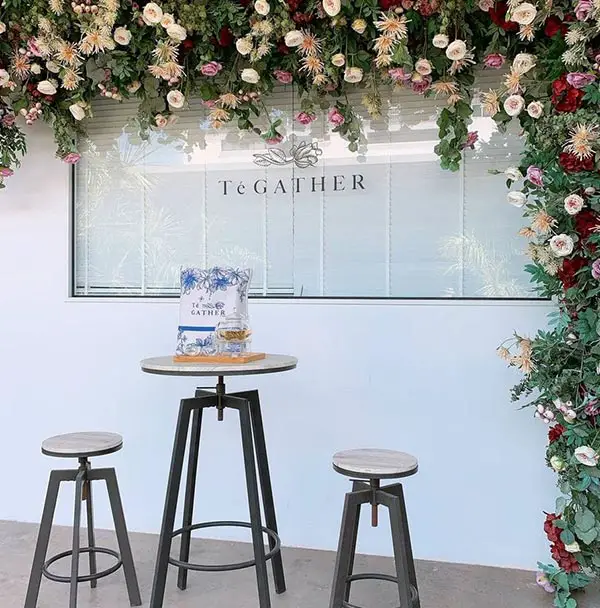 At first glance, you probably think that these guys can't even spell the word "together" but that's not the case at all. Cafe Tégather is actually focusing on their theme of flowers and tea. Hence, the shop name Tégather that sounds like tea~gather. It's a pun!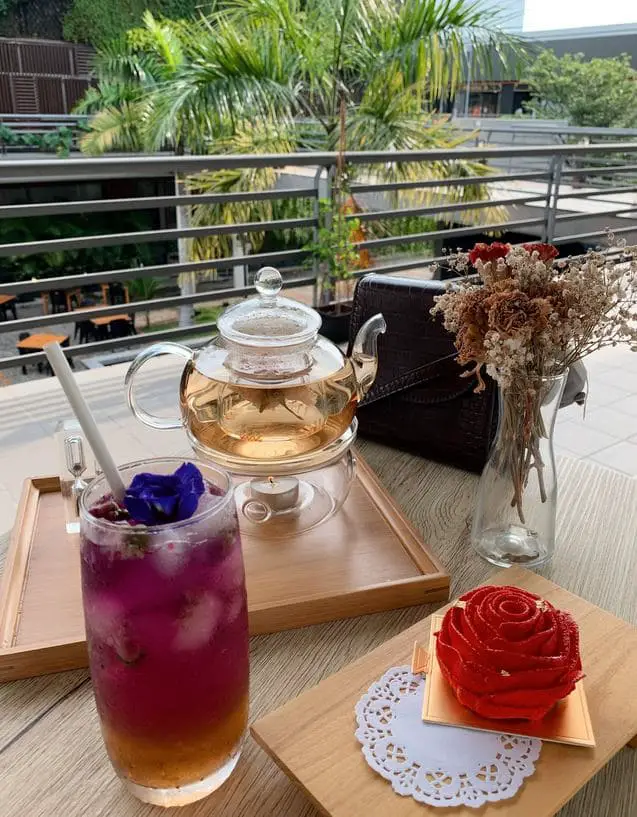 Rather than being the cafe that offers fusion food like every other Melaka cafe, Tégather offers a whole different relaxing experience with their flower tea. Do note that they do have some western foods and desserts as well.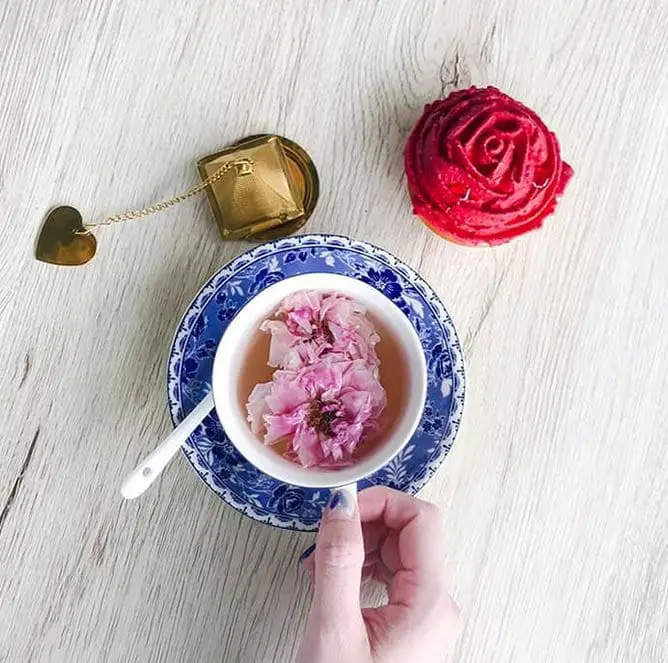 In this Melaka cafe, you get to see and experience tea that most of us probably never heard of. There's a myriad of flower tea options that I could only choose based on the color that attracts me. But hey, if you like to know more, the staff are friendly enough to explain to you what tea is and what it does for your body.
Not only that, their tea too comes with fun names such as Galaxy Love Potion and Fairy Dust. You can also order a pot of tea of your choice and enjoy it.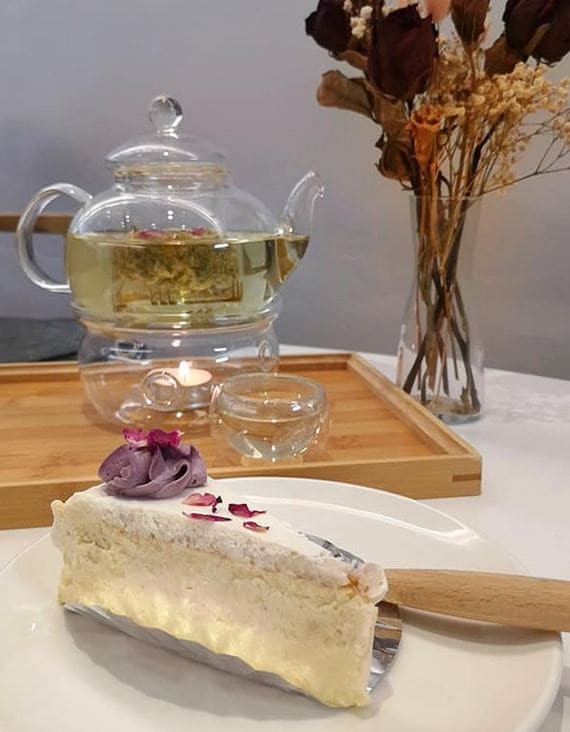 Just by the entrance, you'll see a huge arc of flowers lining at the upper edge. The interior is modern and themed at white. You can pick the outdoor seat or indoors. The indoor has the regular seating for dining, coffee couch style as well as the Japanese chabudai style. 
This place gains a lot of praise for their uniqueness. The cozy home feeling from the ambiance just drives the cortisol down. 
Cafe Tegather
No 5-1, Jalan KLJ 1-A Taman Kota Laksamana Jaya, 75200 Melaka, Malaysia
+60 16-715 9806
Photo credit: tegather_mlk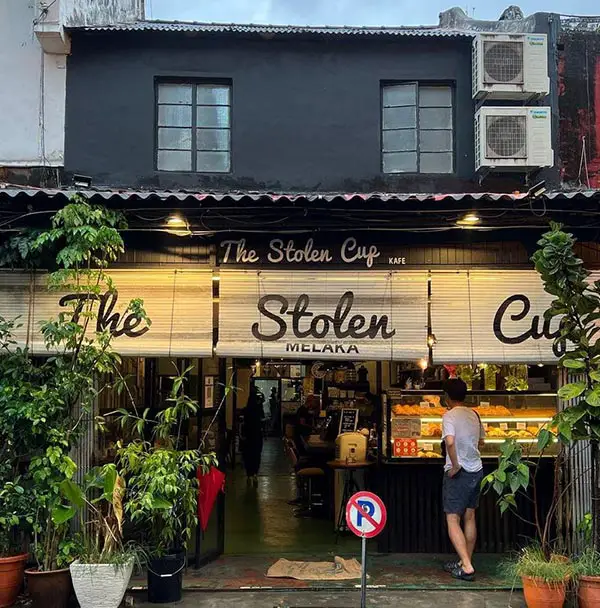 A humble Melaka cafe that endeavors to give one of Melaka's Best Coffee, homemade French Viennoiseries, and French-Melbourne Brunch encounters.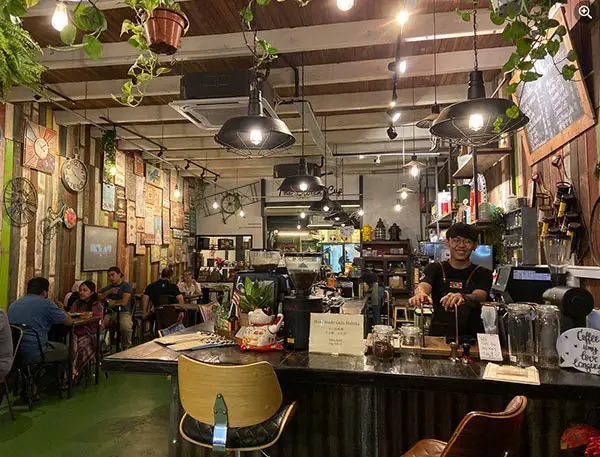 The Stolen Cup is like those happy finds that you get to encounter as you're strolling on the street of Melaka being sweaty and uncomfy. That's where you get your refreshments and be on the go to continue your adventure.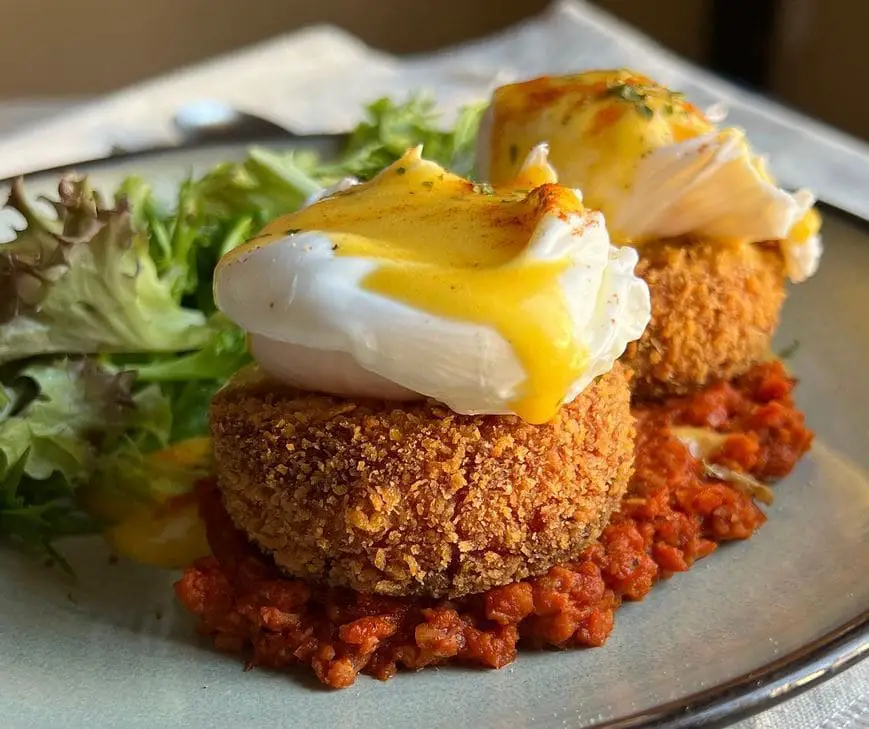 It is located on Jonker street. So, it makes a pretty good pitstop to recharge before continuing on visiting other places of interest. This also means that finding a parking spot is impossible. So, get on the ground and be touristy! 
If I must say, their pastries are the focus of this Melaka cafe. That's just my personal opinion. They have a huge range of croissants to pick from. The cheese and ham croissant as well as the almond croissant makes me crave for more. These things literally sell like hotcakes.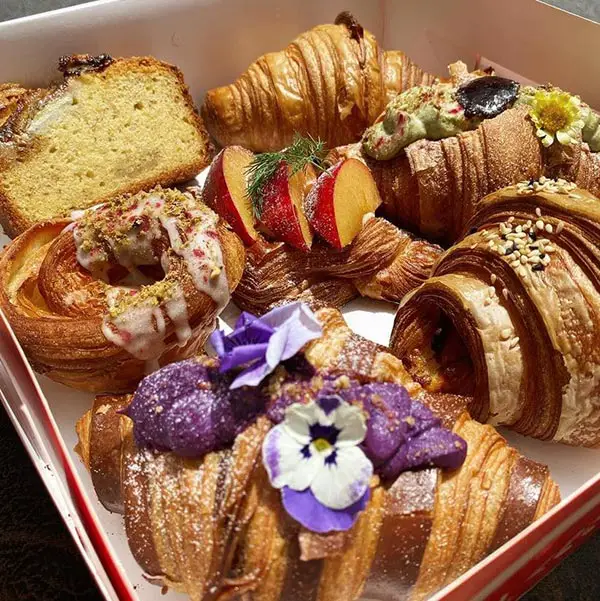 Fans of good bakes, quality coffee and excellent service will definitely find those boxes ticked in the Stolen Cup cafe Melaka. 
The Stolen Cup
12, Jalan Hang Jebat, 75200 Melaka, Malaysia
+60 17-789 5205
Photo credit: thestolencup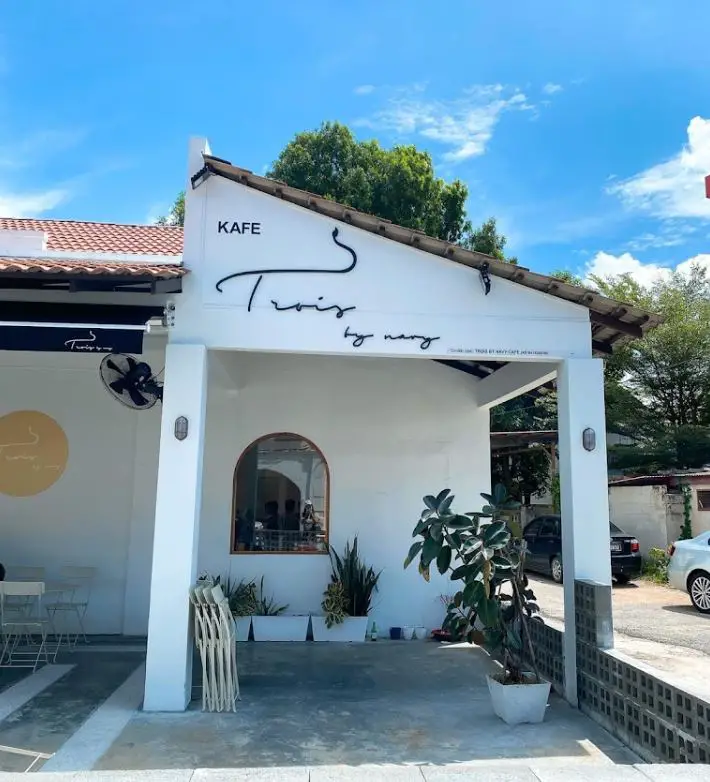 One of my number one spots in Melaka. Comfortable climate, kind stuff and Astounding food! During our visit we've been here twice. There is likewise a decent Wireless connection, as a digital nomad I truly felt a debt of gratitude.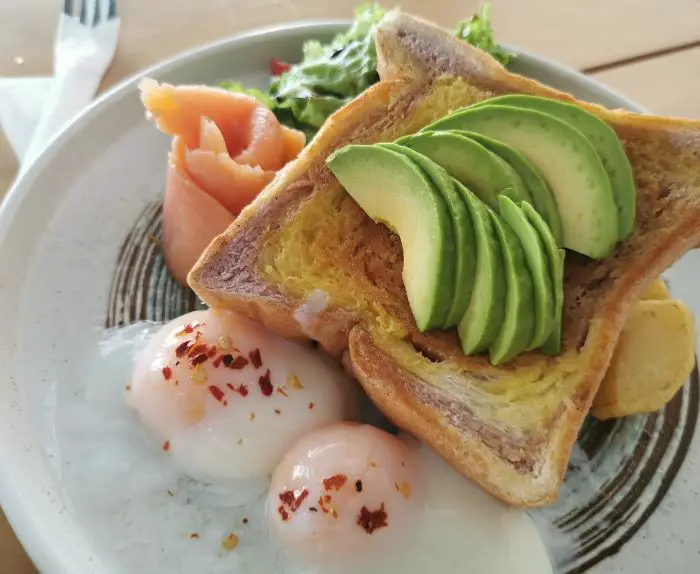 I love the climate here. It is extremely open. There's open air seating also for your determination.
It is a charming little café, open just during the day, with a decent selection of espressos, and smoothies.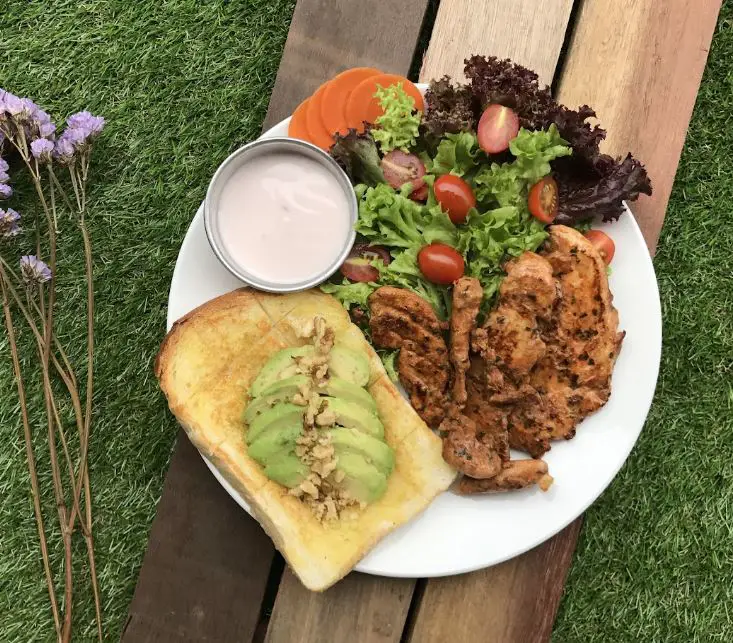 Flavorful food from the primary course to the treat. We got the mushroom and pesto toast, egg and potatoes sandwich and pineapple mango smoothie bowl. We appreciated each chomp.
I likewise cherished my granola bowl. Rather than putting yogurt or granola, they fill the bowl with an organic product puree, which is an idea that is exceptionally shrewd and unique. I will surely attempt to do it back home. Their juices are awesome, a great blend.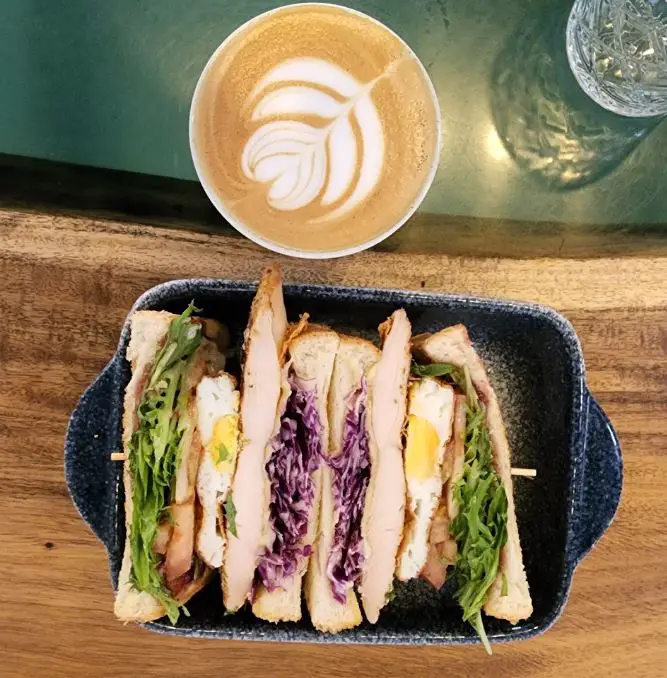 Concerning the parking, there's hardly any parking close by. So you would most likely need to park very far away.
Trois by Navy
68, Jalan Kubu, Kampung Tiga, 75300 Melaka
017-666 6662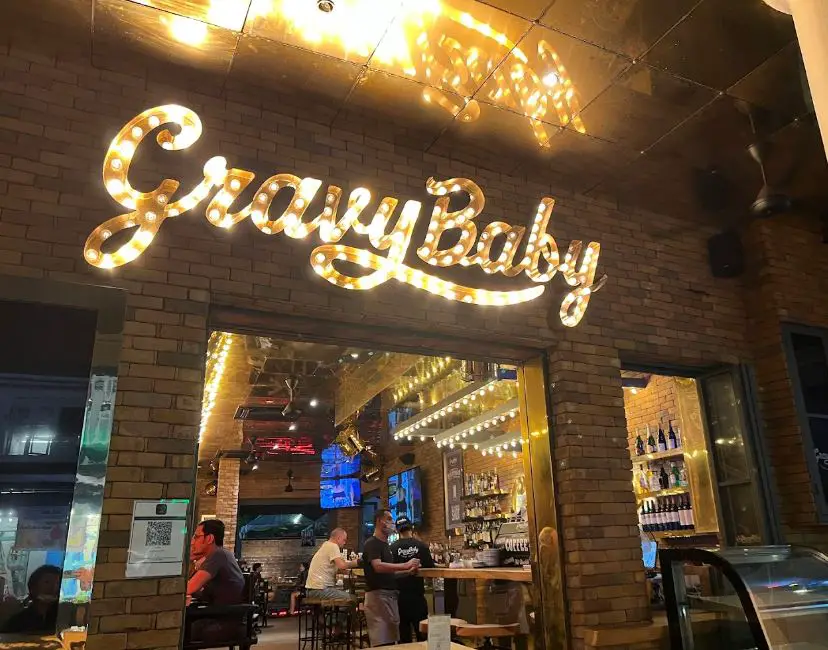 Awesome Melaka cafe, right on the waterway and I've never seen such a broad menu anyplace! From pies, pizza, steaks, Asian dishes, pasta, fish and, surprisingly, a dish dinner! They likewise have a gigantic beverages menu including good wine! It's not cooled on the grounds that it's outdoors yet there are bunches of fans and normally a waterway breeze.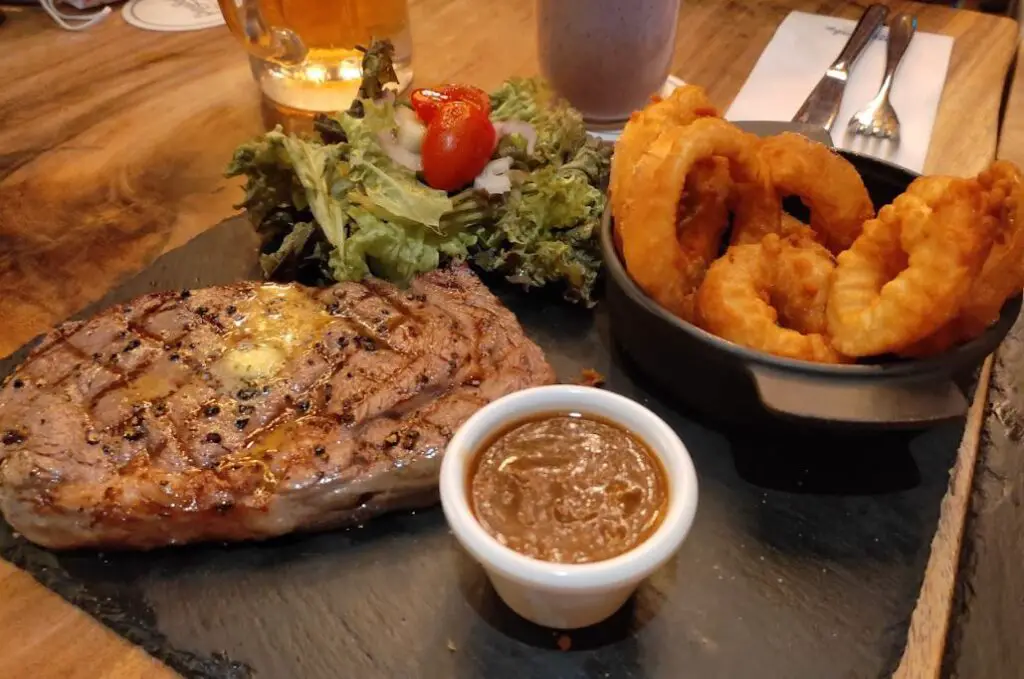 Sitting by the Malacca Waterway, tasting on mocktails and devouring a warm veggie lover pie.
We cherished the chill feel – an exquisite cool waterway breeze with the stream journey boats cruising by.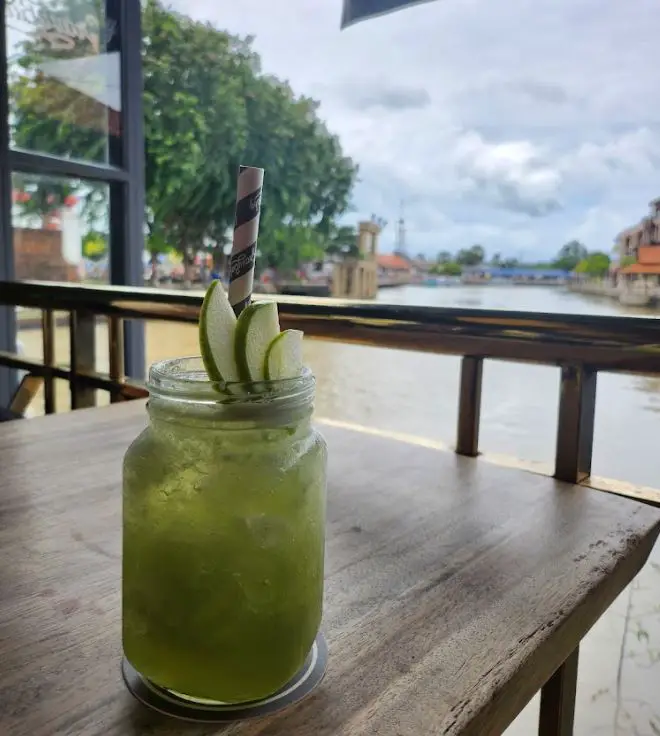 Our spot by the river was difficult to get – everybody needs to sit by the waterway! You'll have to be patient to get this superb spot.
Preferable café over most nearby. Extraordinary assortment on the menu and the pies we ate was top class, yum. The servers were all in all too occupied and difficult to call, however food came somewhat speedy and as I say, delectable.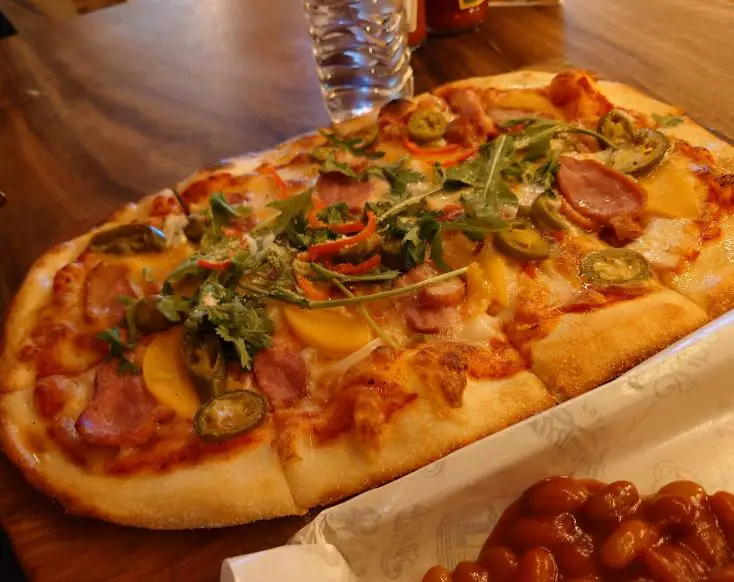 Should attempt their pizza. The fish pie was exceptionally off-putting, just an extraordinary fish sweetheart would appreciate, even the prawns inside posed a flavor like fish!
NEW YORK Early lunch. Simply a typical informal breakfast feast with shockingly heavenly waffles, seared eggs, hash browns, ham, wieners and a half barbecued tomato.
FRENCH Plunge. A messy pulled meat sub presented with sauce. I'd be disturbed on the off chance that the sauce wasn't great as their entire eatery is called GravyBaby! In any case, it was great eaten with the pulled meat sub!
IRISH Espresso. A wake me up call of my two most loved mixes… espresso and liquor!
They guarantee to have the best pies as I'm anticipating returning again to attempt.
Gravy Baby Cafe
2, Lorong Hang Jebat, Melaka City, 75200 Melaka
018-252 6817
Which of these Melaka cafe have you visited? Let me know in the comments.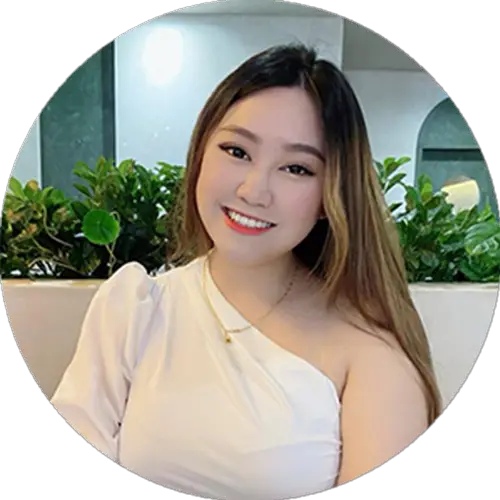 Valerie, Malaysia Food Blogger
Valerie is a Malaysia blogger residing in the city of KL. She has a thirst for adventure, an aptitude for fashion & a selective taste for yummy food. Join her journey as she explores the world!
Follow her @valerie.seow on Instagram.