When we talk about KL cafe, it's less likely that people will think of Taman Desa. Taman Desa is a part of Kuala Lumpur but it consists mostly of residential areas. They do have a mini pasar malam on Friday evening. Other than that, the area actually houses several unique cafes with a serene and peaceful vibe. Perfect to have a short getaway.  
Here's a list of Taman Desa cafe with good food that you gotta try: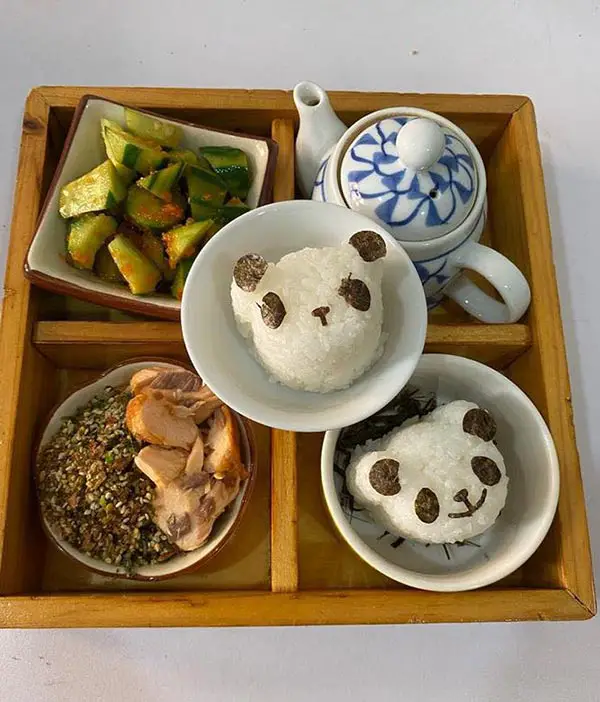 Aka Café transports you to Japan with their pastel embellishments and fastidiously made food. From panda bentos to animation cakes, you'd really reconsider diving into them.
This Taman Desa cafe environment is quiet, comfortable and contemporary. An incredible finish to a busy Sunday with delightful food. Aka cafe has very little options on its menu yet what they do offer, they do it all around well.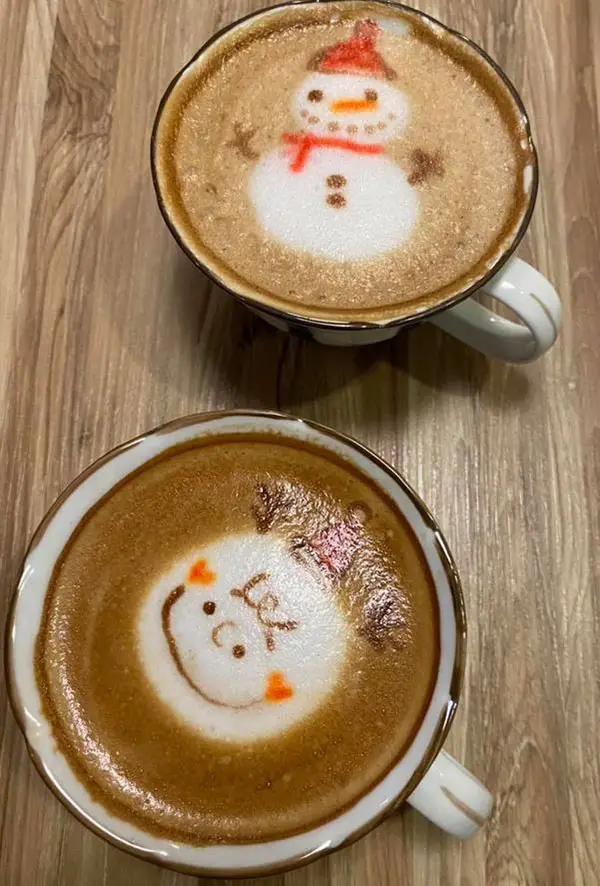 If you're looking for a Japanese vibe to indulge in, check them out. They have truly comfortable homemade meals on their menu.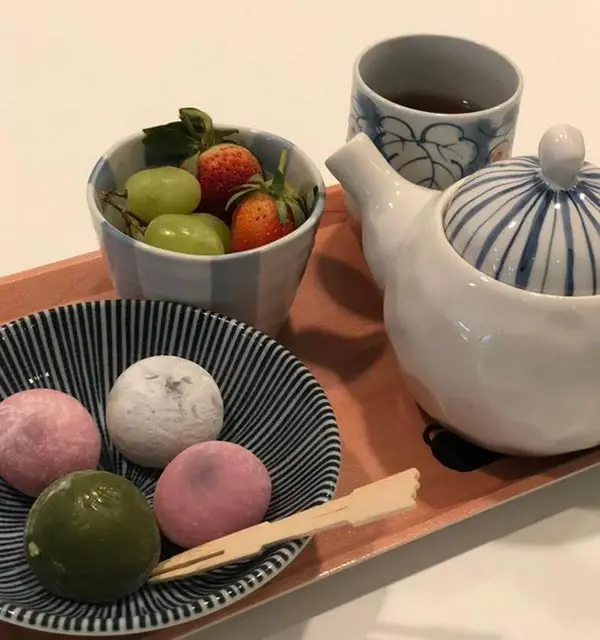 What a decent spot to unwind and stay nearby for their unique pastry which is the Signature Taro Ice Ball. Beyond a shadow of a doubt, it's delightful to attempt an extraordinary dessert like this.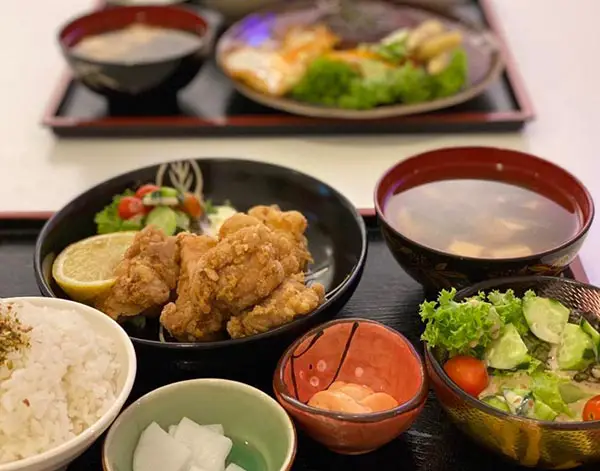 The introduction of the food is magnificent. The treat choice is brimming with adorable components also. There could be no greater experience than enjoying super kawaii food.
This spot is ideally suited for a young ladies day out to get up to speed and take pretty pictures at.
I enjoy my time with the beverage and comfortable, calm space, great that it's not loud like other popular cafes. I would definitely come here again to try different beverages like matcha.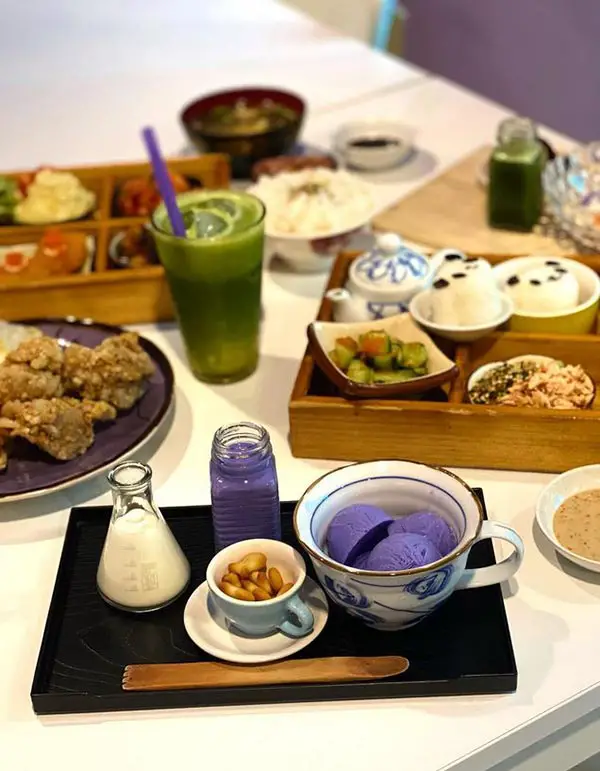 The dango matched with red bean and matcha was executed all around well. Home-styled Japanese Bento box food is their principal dinner.
Not forgetting to mention the customer service provided is great as well. Friendly staffs! 
Aka Cafe
21-1(first floor), Plaza Danau 2, Taman Danau Desa 58000 KL, Jalan 109F, Taman Danau Desa, 58000 Kuala Lumpur, Federal Territory of Kuala Lumpur, Malaysia
Photo credit: akacafekl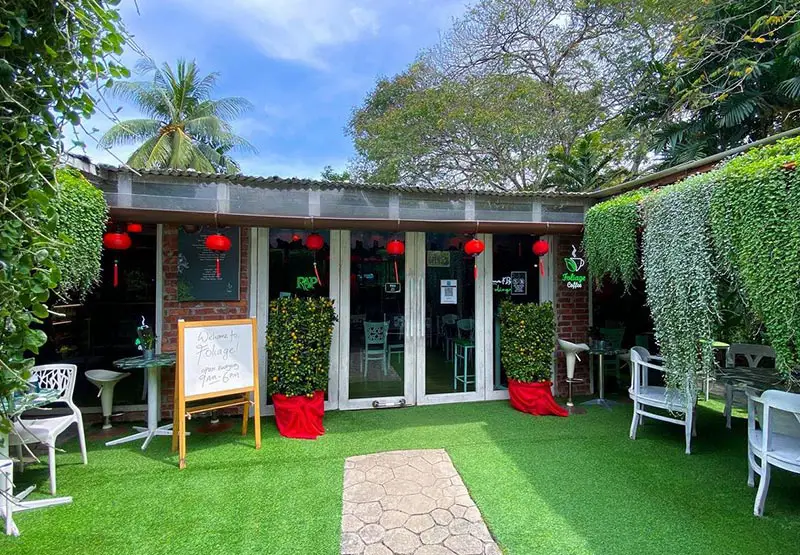 Assuming you love being surrounded by nature essentially while enjoying some coffee, you should visit the Foliage Coffee. Situated in Taman Desa, Kuala Lumpur, Foliage Coffee is a peaceful cafe with an accentuation on vegetation. Lovely setting inside a plant nursery/garden focus – a genuine lavish green safe house.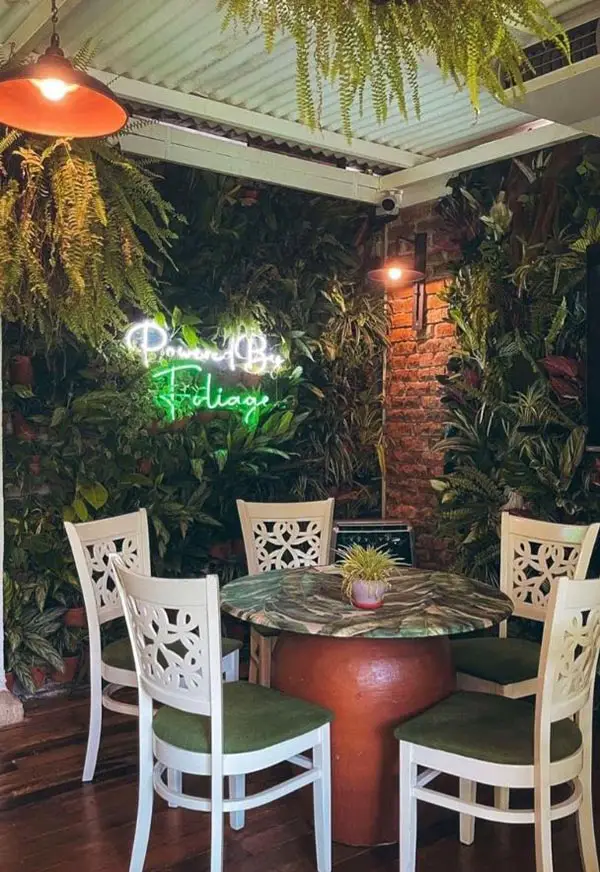 This Taman Desa cafe is a genuine unlikely treasure, not observable from the primary street. A café inside a nursery. Love the entire up, very comfortable.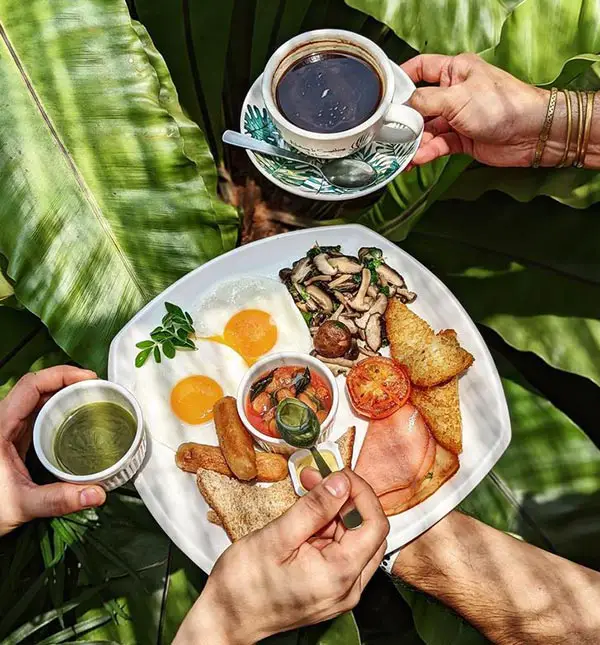 Each edge of the space is loaded up with plants and blossoms hanging from the floor to the roof of its inside and outside, giving the impression of tasting a beverage or eating inside a nursery. In the meantime, its attractive botanical divider, as well as the bistro's unmistakable cupcakes, make for an Instagram-commendable photograph of an amazing open door.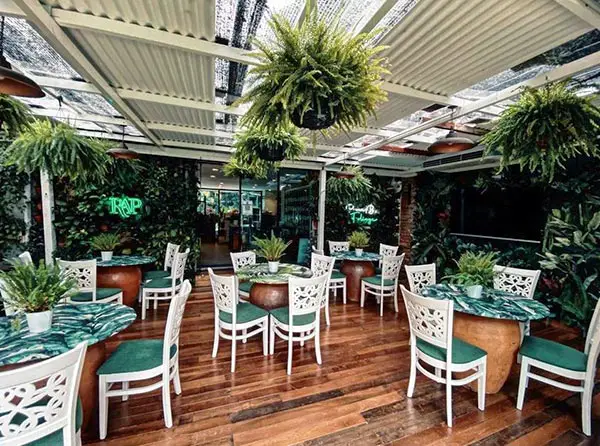 The Taman Desa cafe's style is fundamentally whatever has to do with greens. Indeed, even the plates and cups have plant themes on them. Close to you can purchase your #1 plants, pots and compost.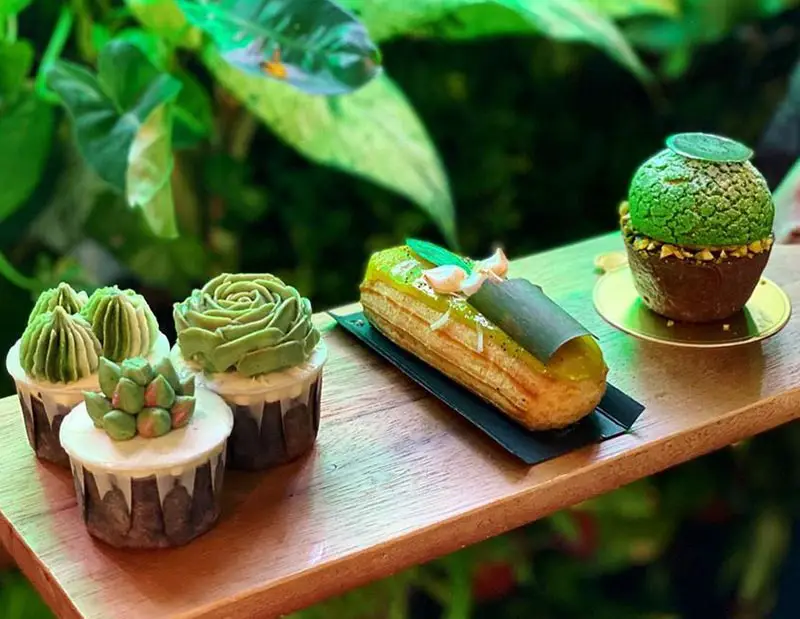 Try not to believe there's a committed stopping however very simple to stop along the wide street close by when I went. There is likewise a high seat and slide/climbing outline for small children.
They have great choices for cakes and baked goods also. What catches my eye is their edible planters! Okay, not real planters but little cupcakes in the shape of planters. 
For main meal wise, they serve a fusion food of western and local. Their nasi lemak seems to get all the buzz among its customers. Other than that, pies, pasta, english breakfast, burgers and snacks too are in their menu.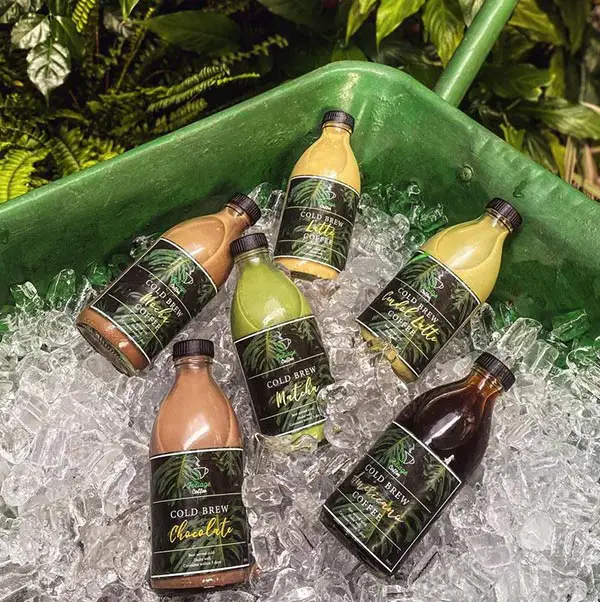 Just be ready to bring mosquito repellent and furthermore it tends to be hot and muggy in the event that you sit in the open air.
Foliage Cafe
9-11, Jalan Desa Utama, Taman Desa, 58100 Kuala Lumpur, Wilayah Persekutuan Kuala Lumpur, Malaysia
+60 12-213 0113
Photo credit: foliagecoffee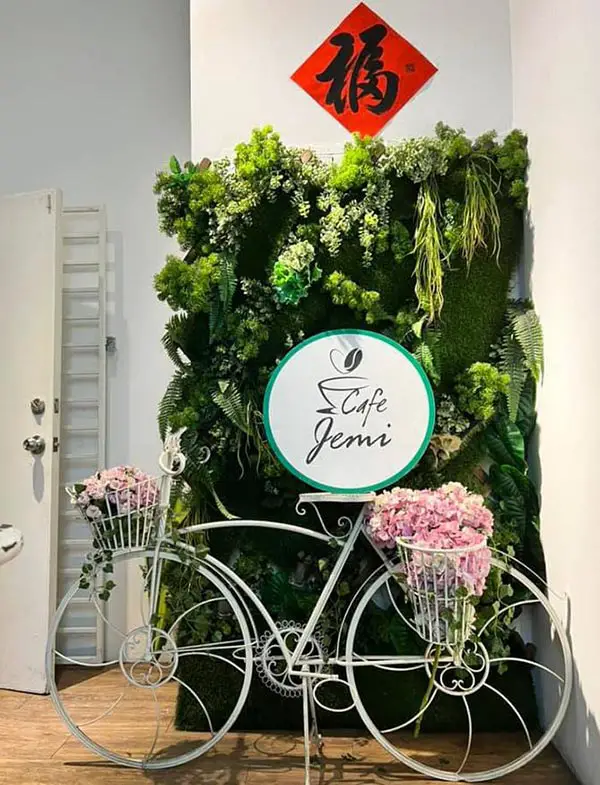 A little neighborhood café run by a couple. They serve an assortment of tasty Western menu items. Food tastes great and equivalent to numerous greater known café at a much less expensive cost.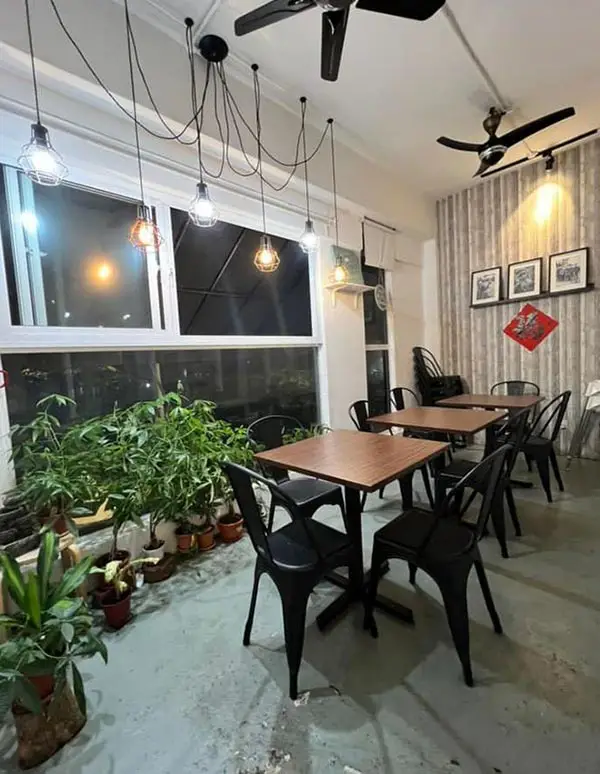 Comfortable cafe in Taman Desa with quality food on the menu. Incredible and agreeable client care and quick serving time as well. Food is delicious and the sauce is rich. Mushroom soup had an aftertaste like newly made as well. Not excessively sleek or rich like most mushroom soups served somewhere else.
You should have the salted egg yolk pasta. Best salted egg dish I've at any point had! Liberal with the meat ham. The squid is so heavenly. It's very filling for me. Love the carbonara and chicken chomp, the squid likewise delicious and fresh!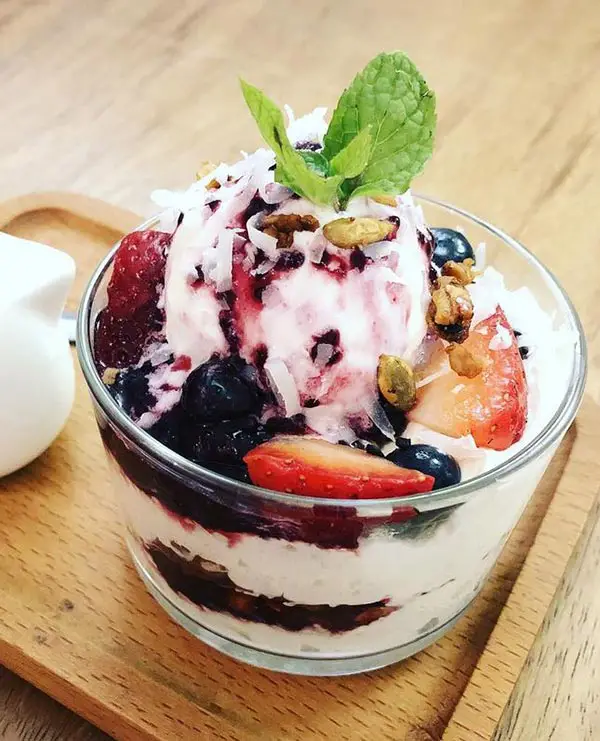 Waffles are simply noteworthy! It's truly crunchy. Their Nutty Cheese Cake (layers of wipe fingers and light cheddar … has an aftertaste like tiramisu) and natively constructed Earl Gray frozen yogurt is astonishing. Cake was not excessively weighty and the frozen yogurt was invigorating.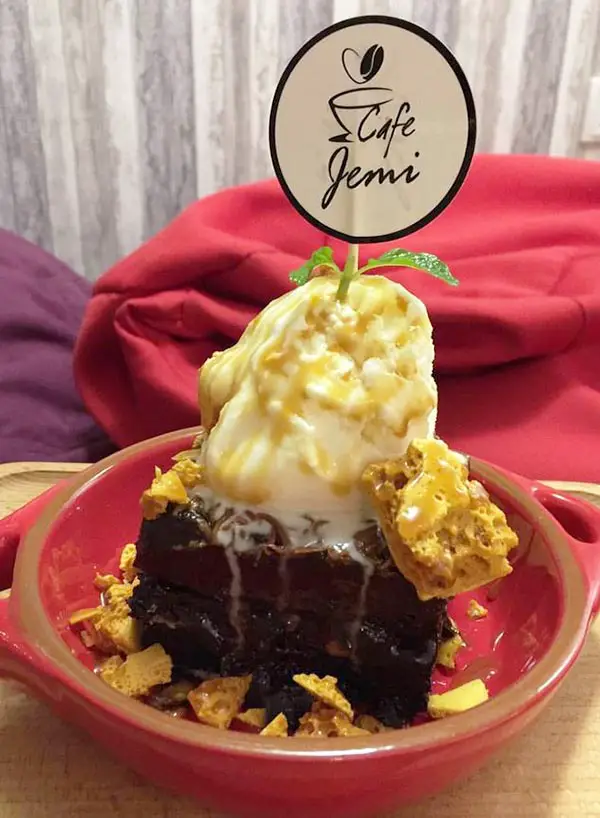 This is also one of those Taman Des cafe that have bunches of plug points in the event that you're utilizing a PC there. Entirely pleasant on the off chance that you're searching for a decent spot to do some contributing to a blog or working.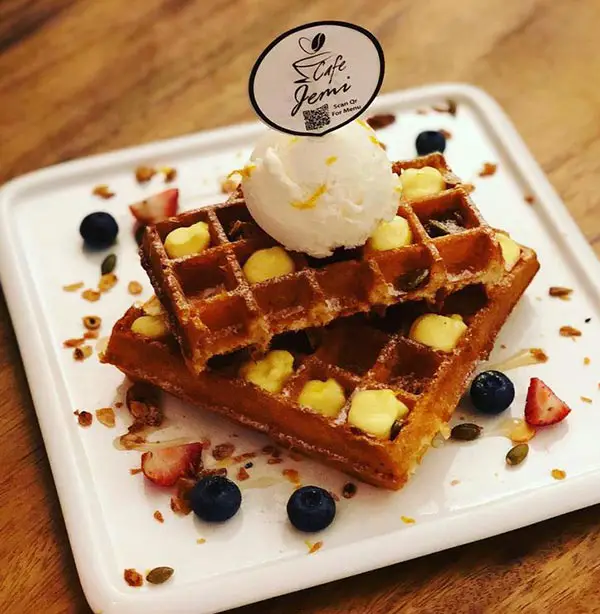 A well friendly cafe that deserves a visit.
Jemi Cafe
17, Jalan 2/109f, Taman Danau Desa, 58100 Kuala Lumpur, Wilayah Persekutuan Kuala Lumpur, Malaysia
+60 3-7988 0968
Photo credit: jemicafe
4. 8c's The Central Kitchen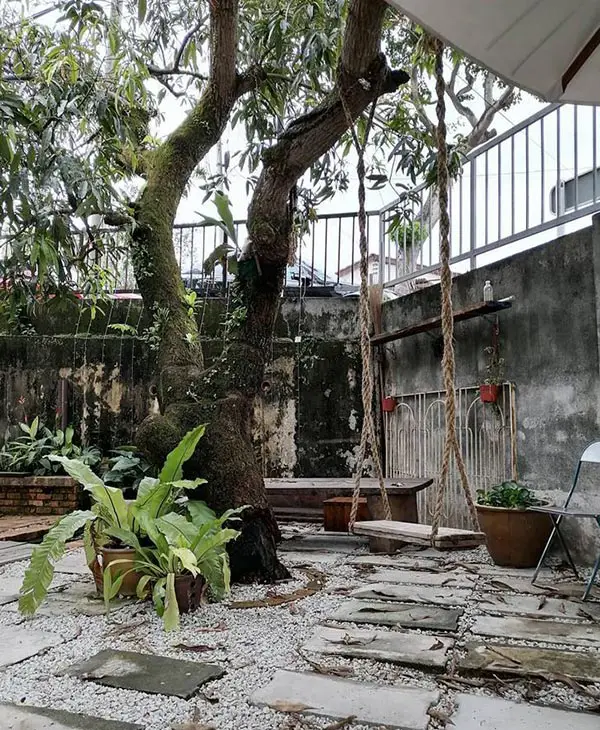 Nostalgic and Instagramable spot. This charmer of a café is new to the area, however it offers a stage back in time, a short walk around Taman Desa. Assuming you love diners that reverberate with nostalgic oldies but goodies, swing on finished.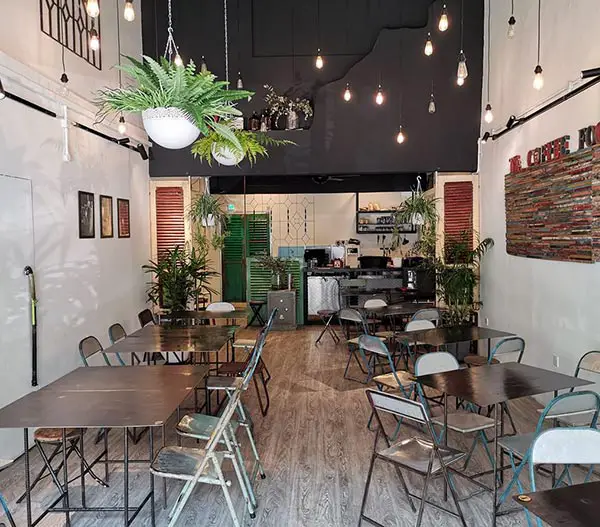 8C's kitchen is operated by the people behind KL's long-running Limapulo Nyonya eatery, so expect dependable Peranakan staples – Chicken Pongteh, Nyonya Laksa, Fried Chicken Nasi Lemak. Additionally Signature Volcano Coffee set i.e. with toast bread.
This Taman Desa cafe offers one of the most outstanding nyonya laksa found in KL. Nyonya sambal was great. You can pick rice vermicelli or yellow noodles. For me I pick blends. The flavor is truly rich. So delectable. I intend to visit this spot again frequently without a doubt. Try to visit and eat nyonya laksa!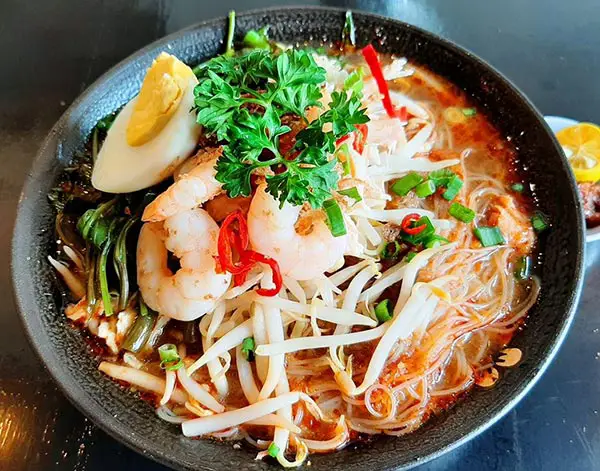 Their spring of gushing lava cham was astonishing and I additionally had their nasi lemak ayam goreng with exceptional sauce. The nasi lemak was slightly stickier than how I suspect a nasi lemak ought to be, nevertheless their extraordinary sauce overcame that deficiency.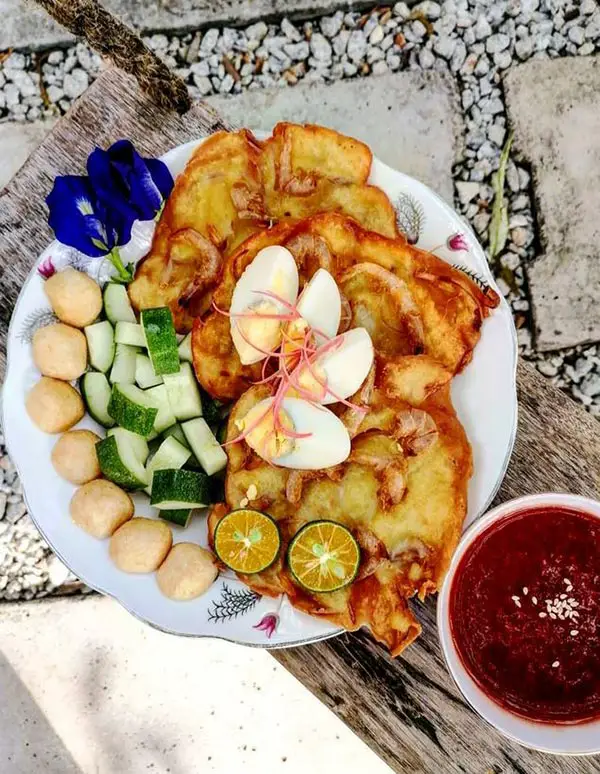 In the entryway and outside seatings accessible. Restricted stopping because of inside a lodging region. Heaps of fascinating antiques of past Malaya i.e. even old metal housings. Pleasant comfortable spot in a housing area. It didn't seem to be a cafe till you strolled in. Comfortable seating region in the outdoor garden and some table seating indoor.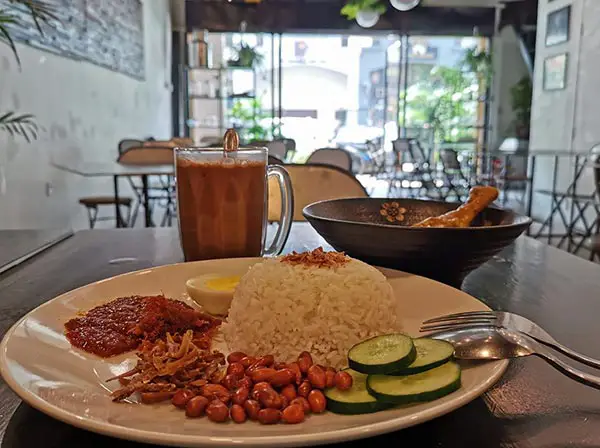 I find the rustic vibe is one of their greatest charms other than superb nyonya food. What do you think? Let me know in the comments!
8c's The Central Kitchen
8c, Jalan Anggor, Jln Klang Lama, Taman Shanghai, 58100 Kuala Lumpur, Malaysia
+60 18-210 8038
Photo credit: TheCentralKitchen5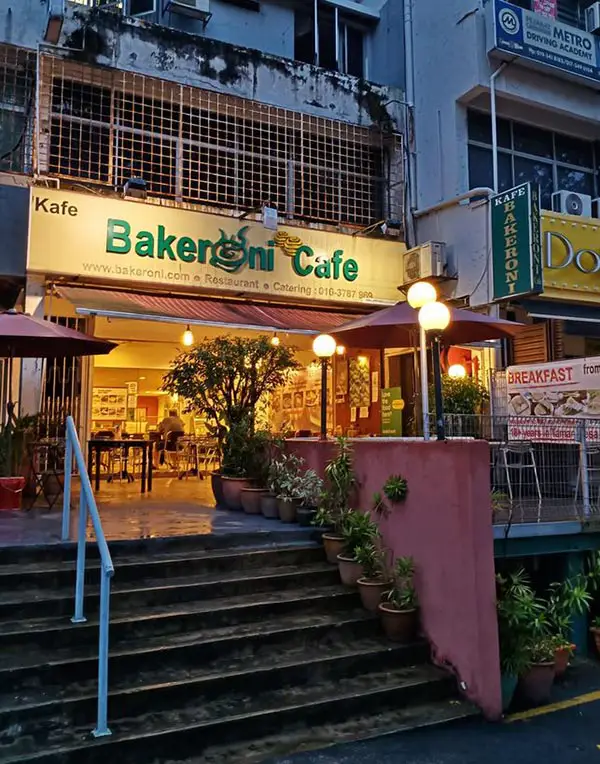 Bakeroni cafe in Taman Desa is another hidden gem in the Taman Desa area. Laid out in 2003, their trademark is without msg and pork free. This is a straightforward neighborhood cafe show to energetic people that serve sound, light tasting food.
This locally loved Taman Desa cafe serve numerous dishes, ordered from one of the culinary expert suggestions which are mushroom soup and chicken quesadilla, which I strongly suggest!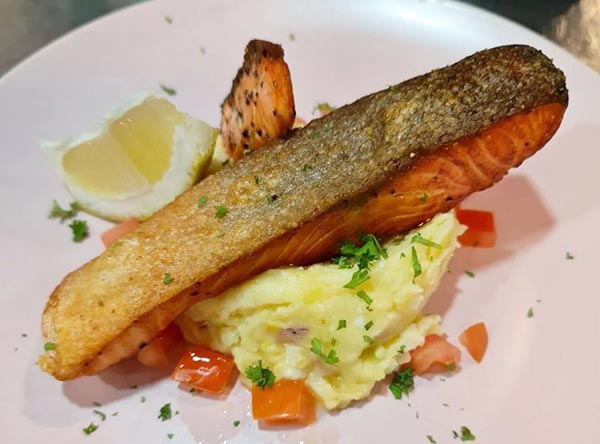 Coffee is great, mee Siam flavorful and furthermore the butter cake is finger licking good.
Ideal blend for breakfast. They likewise do provide home made pies, homemade patties, margarine cakes, flapjacks and that's just the beginning!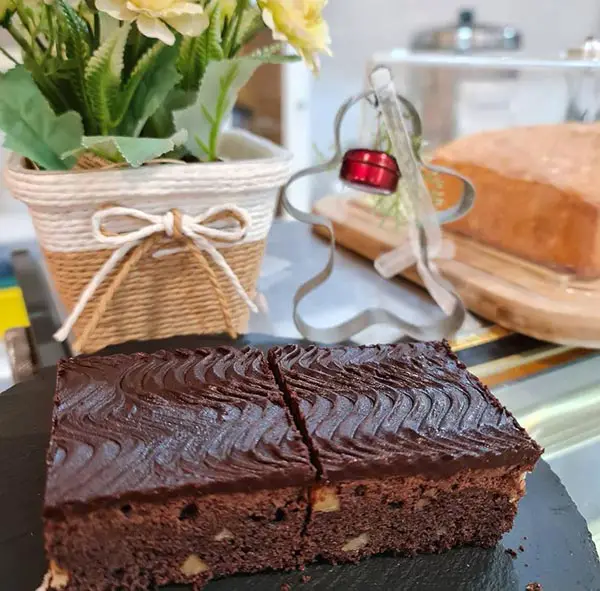 Ambiance is great and they have open air seating outside and spread out nearby. But, don't expect fancy decor that you can see in a typical cafe. Their main highlight is their healthy food and desserts.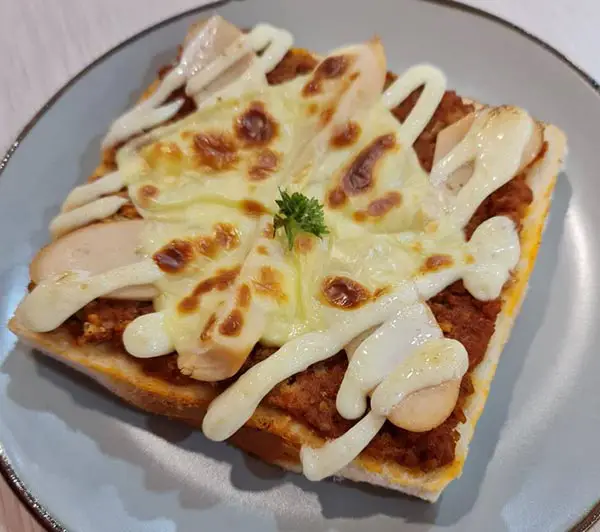 They likewise have amicable staff where gently proposing and making sense of how their set menu functions and how we can customize the set menu.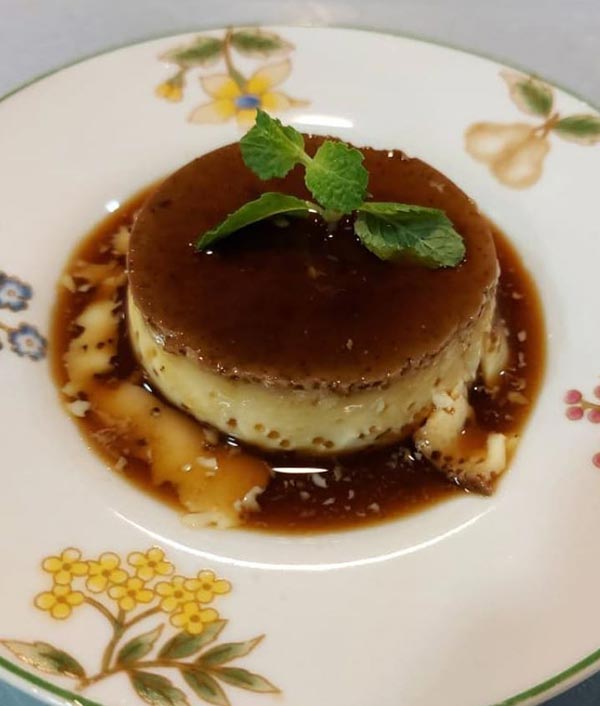 This Taman Desa cafe is quite popular among locals. You can find that it's quite packed in the morning. Early birds of the community would usually drop by for a breakfast after their morning stroll. 
I like how simple the food here and the locals that just constantly support this cafe and for a good reason. It just shows that this place is that good! 
Bakeroni Cafe
9, Jalan Desa Jaya, Taman Desa, 58100 Kuala Lumpur, Wilayah Persekutuan Kuala Lumpur, Malaysia
+60 3-7987 3985
Photo credit: BakeroniCafe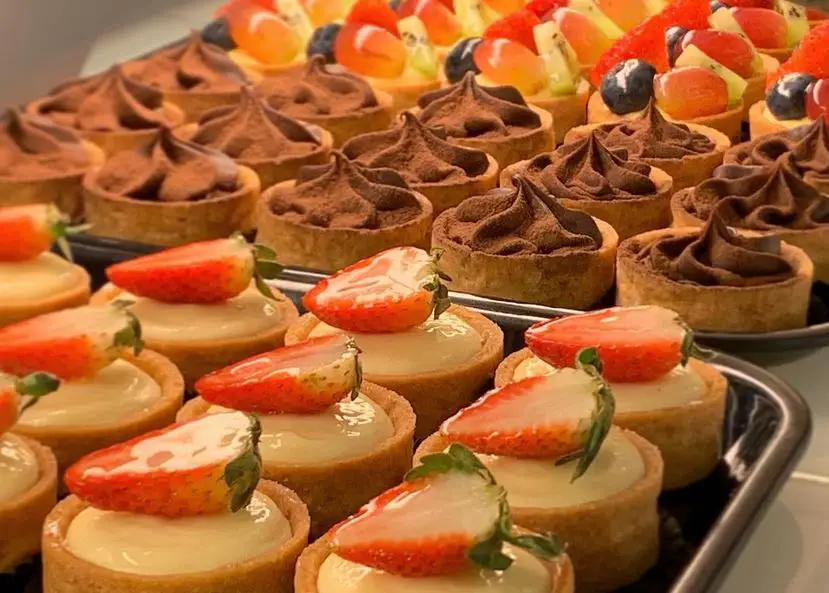 It's a neighborhood Taman Desa cafe, you will see local people begin showing up just after it really gets started at 11AM. It's pretty busy in the morning. So, if you're looking for a calmer ambiance, then head over in the afternoon. 
It has indoor and open air seating. Truly wonderful hanging out place all around – enjoyed the comfortable seats and couch, ambient lighting and especially the food!
Encore cafe is a comfortable, peaceful, relaxed place – ideal for lunch with companions or family. You can never go wrong hitting this place for a date too!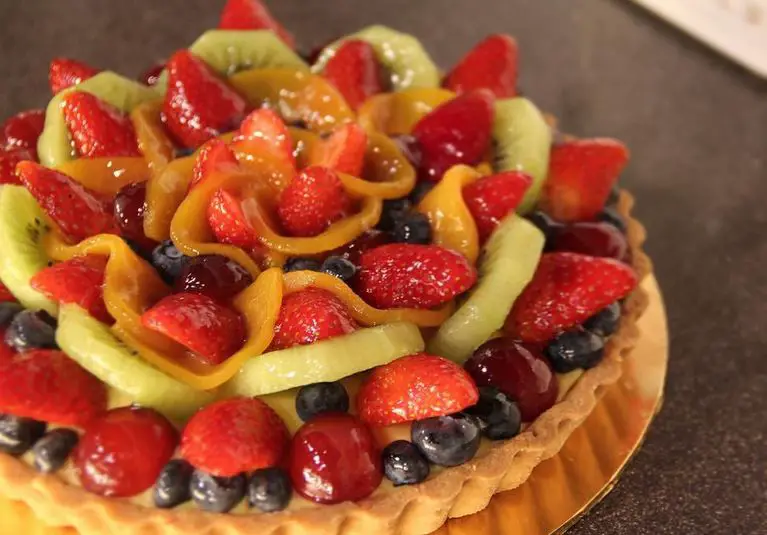 What I love about Encore cafe in Taman Desa is that it has astonishing and yummy choices of cakes! Tarts are amazing, my most loved is lemon tart other than their passion fruit tart. In fact, this place is famous for their tarts. So, it's a must-try!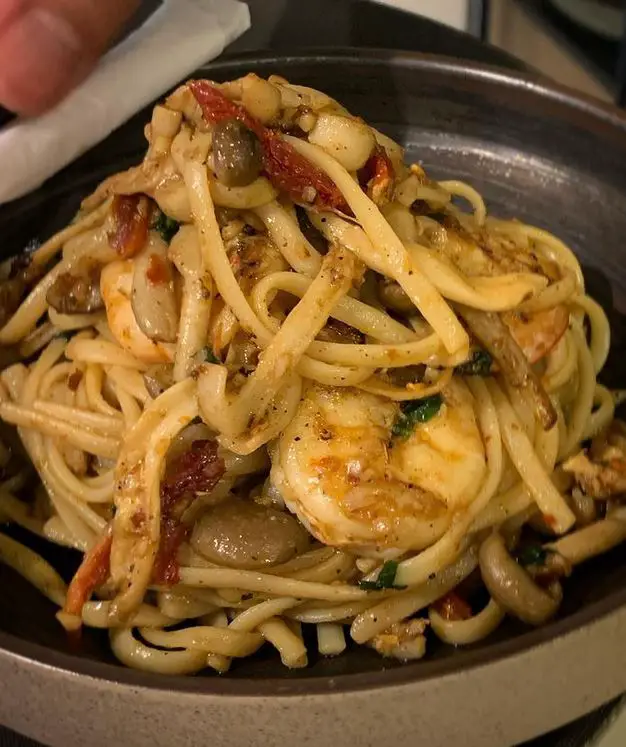 I had the Mille Feuille. It had cream inside that tasted heavenly. I likewise had the pulled lamb pasta, it was so great and I accept it was probably the success also. Likewise check out the barbecued dark paper chicken chop too!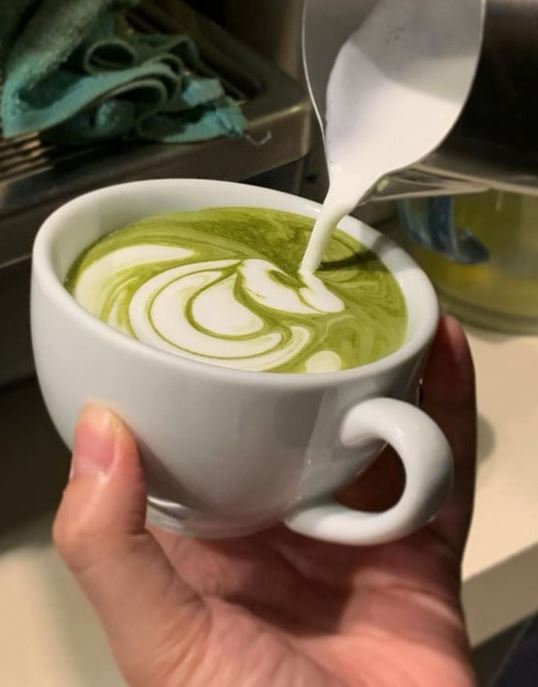 There's also a list of interesting options for quick bites for example soup, sandwiches and finger food.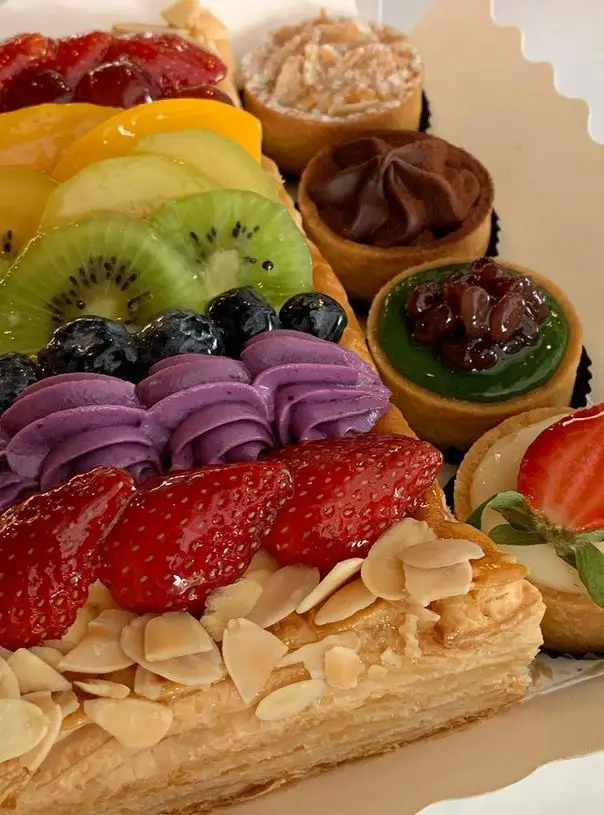 The french vanilla latte is astounding. Ideal spot for hi tea gatherings. This place tops my list of the places to go whenever I want to enjoy some tea and desserts. 
There's always parking around  this area so you won't have to stress! 
Encore Cafe
1, Jalan Bukit Desa 5, Taman Bukit Desa, 58100 Kuala Lumpur, Wilayah Persekutuan Kuala Lumpur, Malaysia
+60 3-7972 7988
Photo credit: encore.my
7. Front Room & The Kneady Baker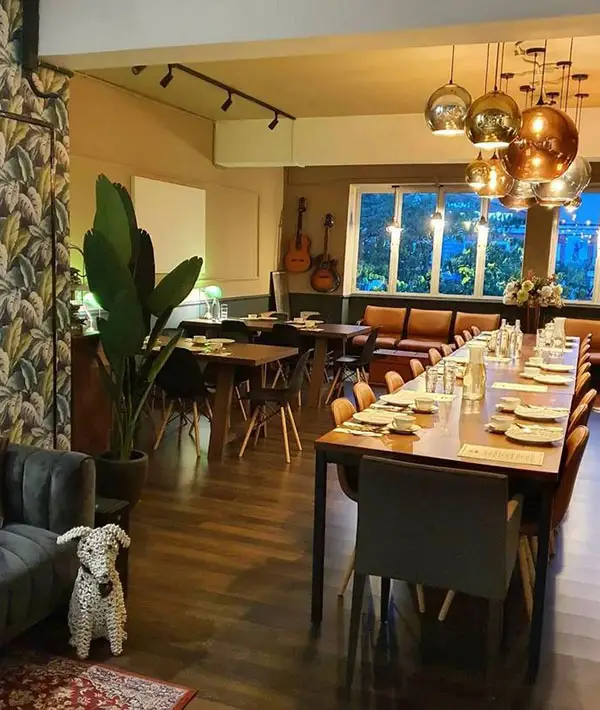 This is a wonderful cafe in Taman Desa to have a straightforward mug of coffee or to feast in with companions or family. Extremely comfortable feeling, well organized ambient sound. The spot causes you to feel like you are eating at home, so comfortable and set up with affection.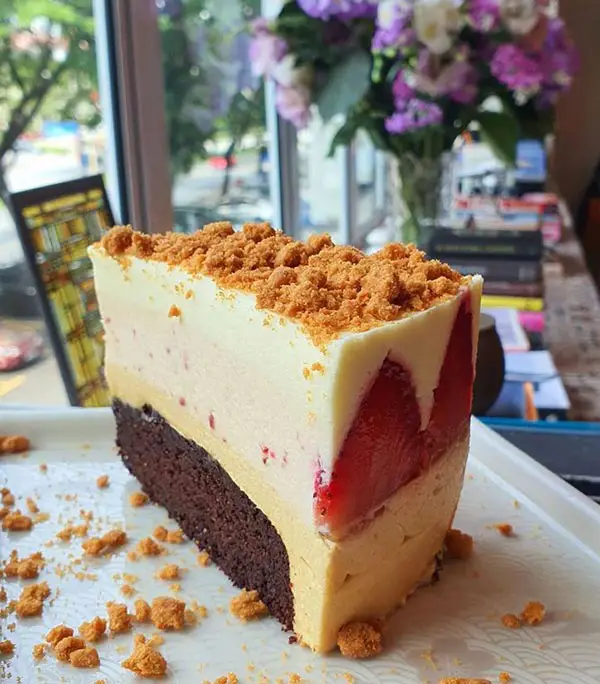 This serene hidden Taman Desa cafe is as yet flourishing and getting by, making the best natively baked cakes and coffee; serving me with a warm heart and smile.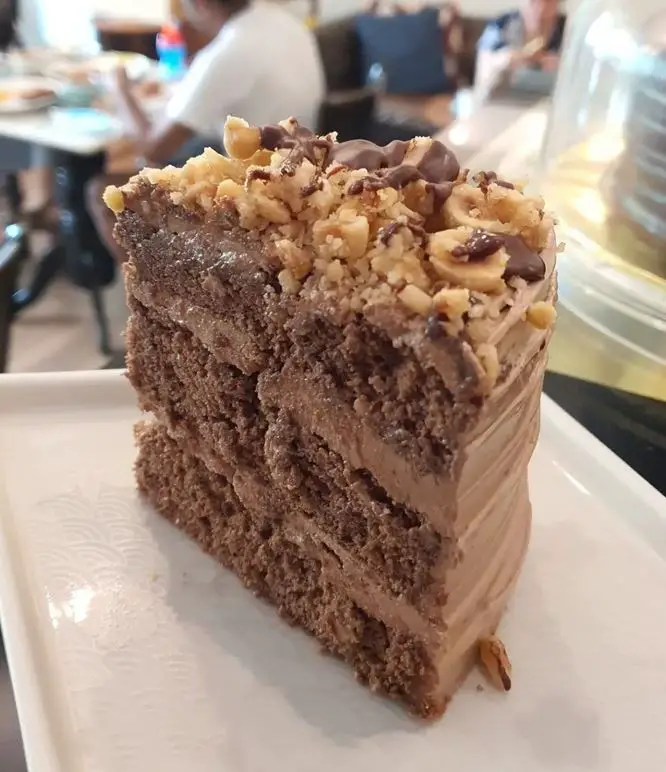 The pulled pork sandwich is great, while the frank is all in all too pungent for my liking. The cheese bread is totally delectable.
Another amazing food item that is worth mentioning is their Bianca pizza which has their unique pulled pork, sweet caramelized onions, cheddar and shavings of house-cured egg yolk. Their pizza batter was light and soft with brilliant harmony between sweet and smoothness. I will continuously treasure the private and warm energy at the receiving area and the kneady baker gives.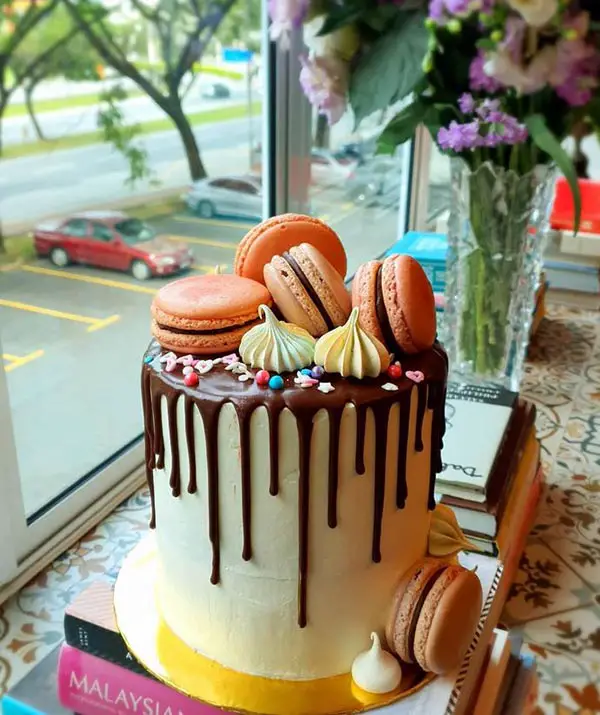 This Taman Desa cafe offers signature cheesecake which is every case difficult to find and when it does it generally sells out rapidly. Coffee was great and the scones were totally awesome to taste.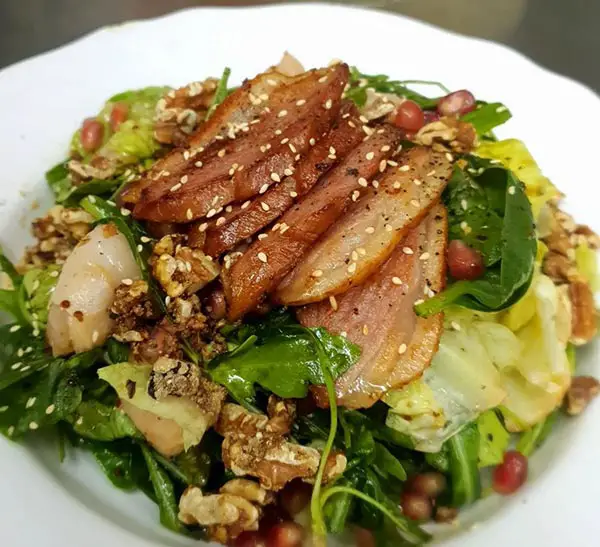 There's no reservations allowed, just stroll in so come right on time to get a seat. Space is quite small so kindly be aware of this bringing in your party. The seating arrangement can be quite close as well so you get to hear what other customers are saying.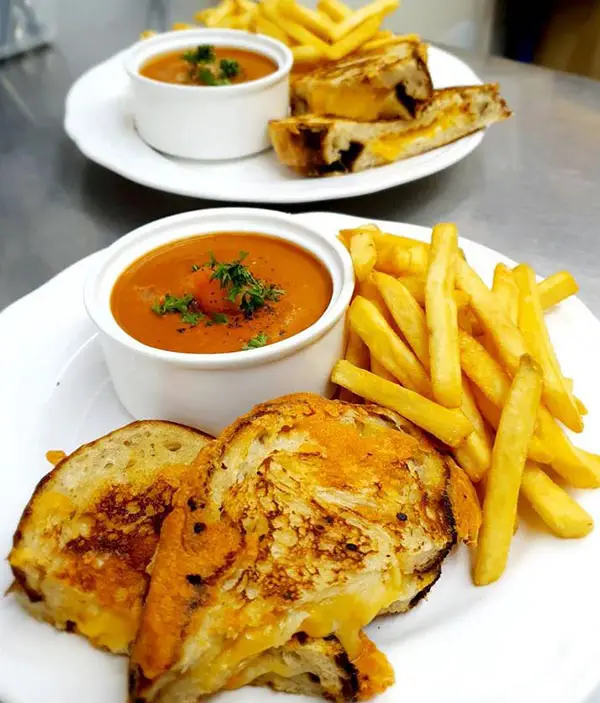 Staff were very polite and incredibly mindful. Incredible assistance, from front way to exit. This is definitely another nice place to have some good food in Taman Desa. I would certainly come back again. 
Front Room & The Kneady Baker
16-1 Jalan 1/109E, Desa Business Park, Taman Desa, 58100 Kuala Lumpur, Wilayah Persekutuan Kuala Lumpur, Malaysia
+60 12-308 6555
Photo credit: kneadybakermy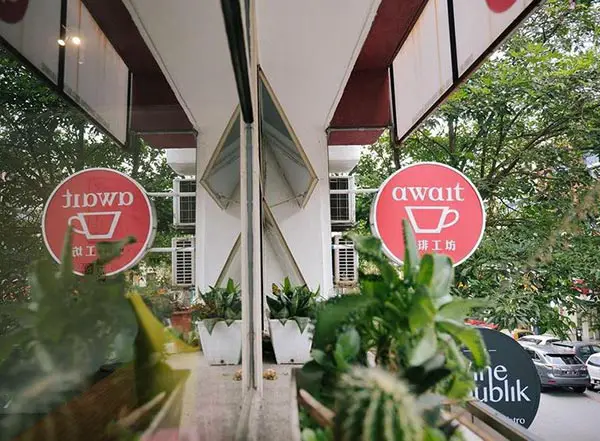 Await Cafe in Taman Desa is a wonderful place to go  on the off chance that you're searching for a spot to have a good read or working on your PC. Await cafe gives a sense of home the moment you walk in. Relaxing and just chill. Peaceful and comfortable space in the cafe is totally a bliss.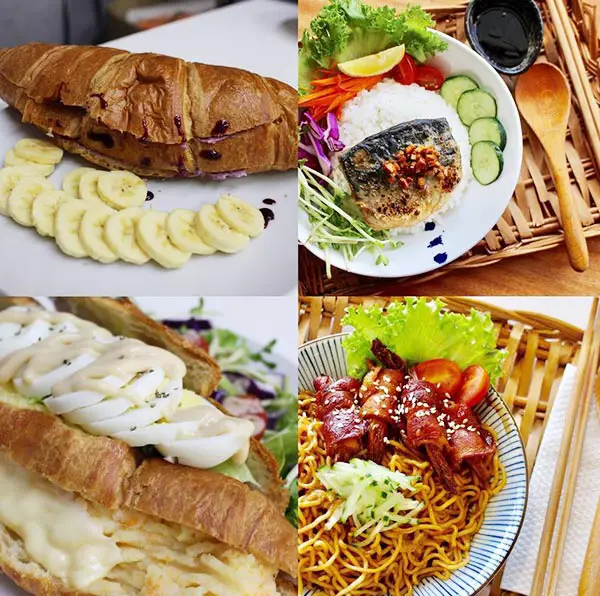 The style of this Taman Desa cafe is that they serve Taiwan Japanese combination food. They have assembled an intriguing cluster of food items and refreshments on their menu with a unique accentuation on quality coffee. Most certainly Instagram-worthy!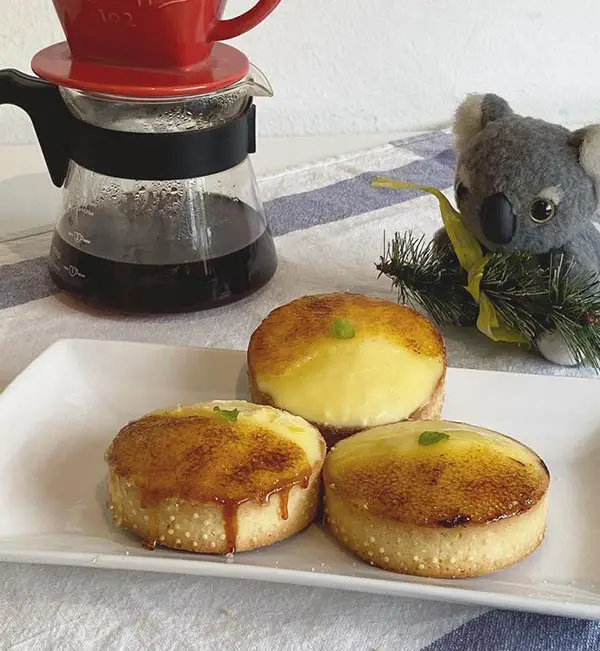 All that here is wonderfully presented: from the food to the drinks. The porky ramen is flavourful. The saba rice is delicious. Egg mayo croissant is perfect, and tastes well balanced.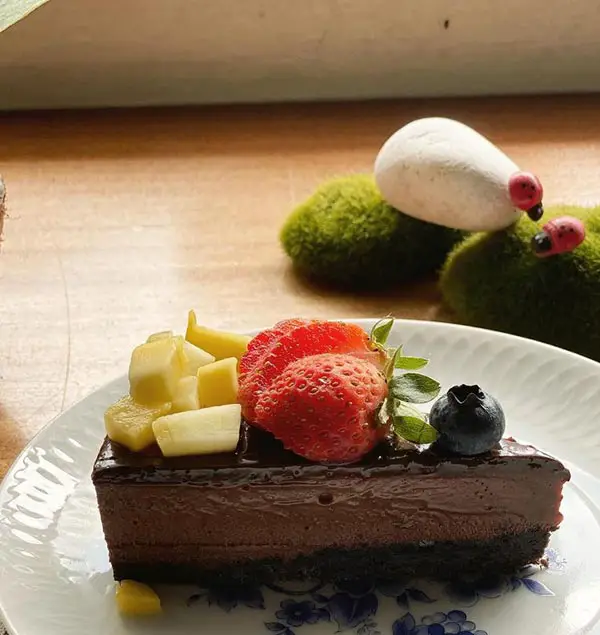 The lunch set on non-weekend days is a decent value: RM20+ for supper and hand drip coffee.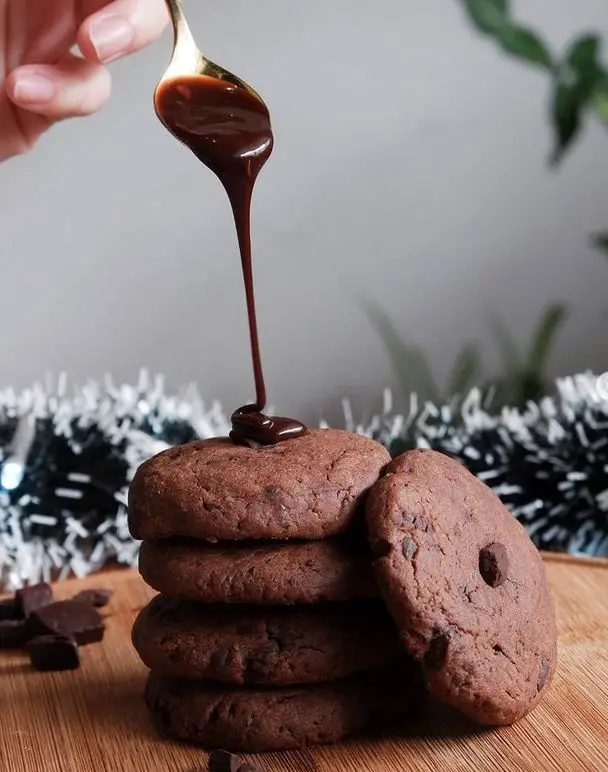 Just like most cafes, they too serve a whole range of cakes, cookies and pastries.
Each visit to their cafe will be a unique experience. They have new desserts that come and go. From lime cake to strawberry chocolate cheesecake. You'll never get bored trying them out.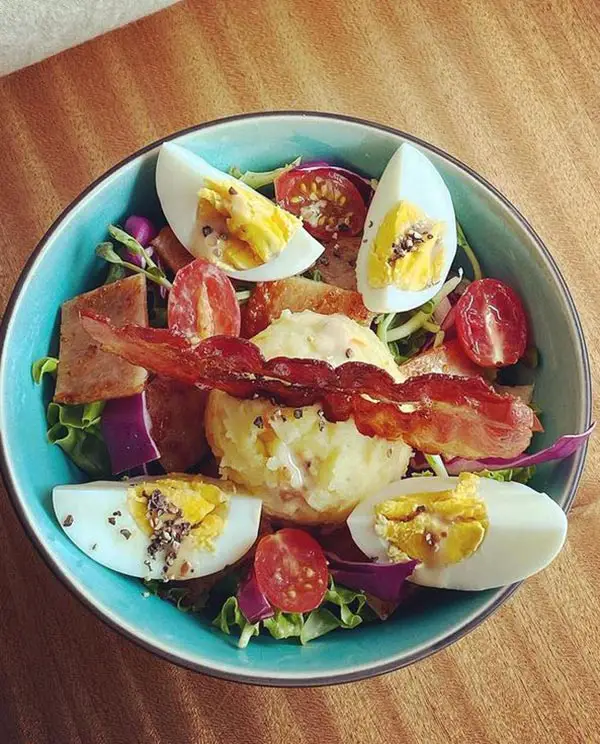 This gorgeous Taman Desa cafe is worth coming around, despite the fact that parking here can be quite a challenge especially at peak hours. 
The Await cafe in Taman Desa is definitely an option to hang out on the weekends or when you seek for something to satisfy that sweet tooth. 
Await Cafe
9-1-5, Jalan 3/109f, Taman Danau Desa, 58100 Kuala Lumpur, Federal Territory of Kuala Lumpur, Malaysia
+60 3-9543 2508
Photo credit: awaitcafekl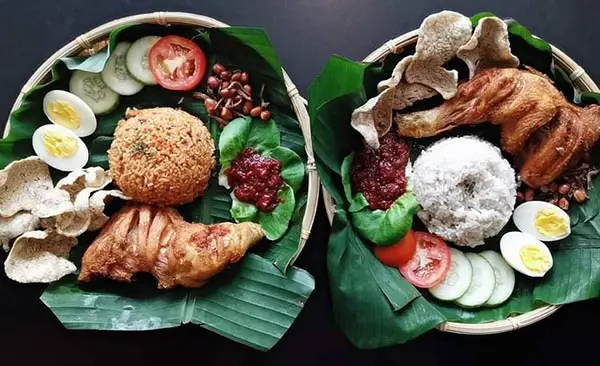 Since 18's Cafe has been one of the quiet cafes in Taman Desa. It's peaceful and nice. There's also plug points around so you can sit in and camp with your laptop. While this cafe seems less crowded, don't let that fool you. It actually houses some unique differentiators.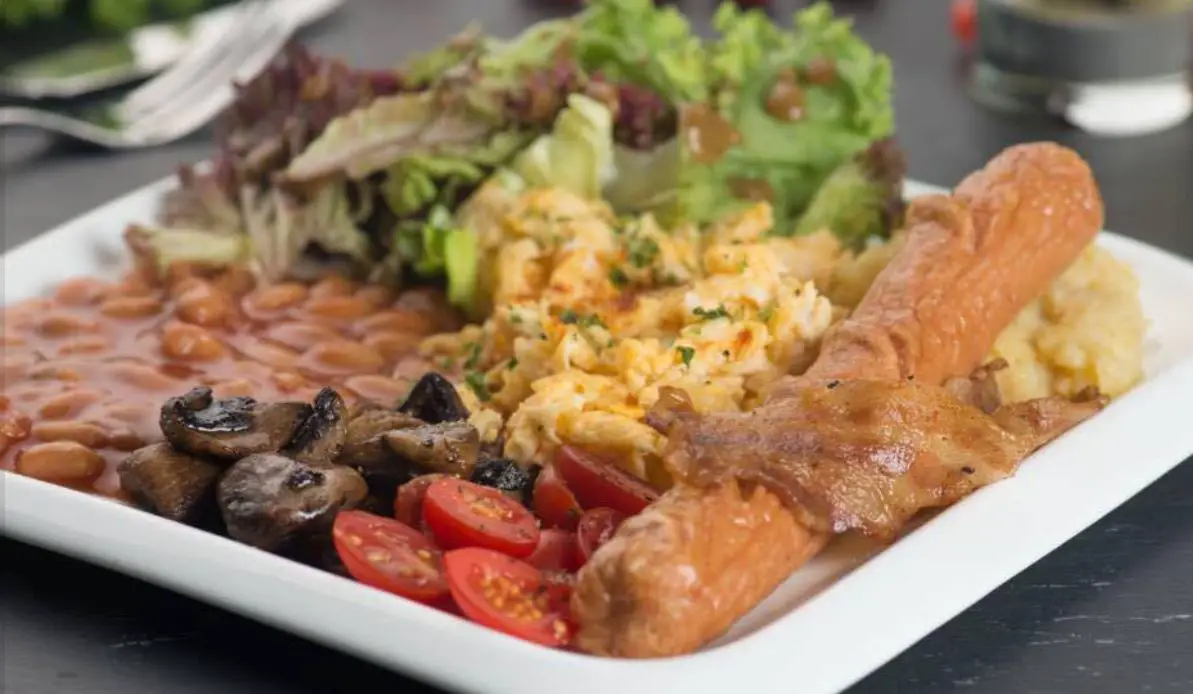 The 3 style spaghetti and broiled Nasi Lemak is on top of my must-try list. Nasi Lemak is on the very spicy level, if you can handle the spice, go for it! You can also try to request the non-spicy version as well.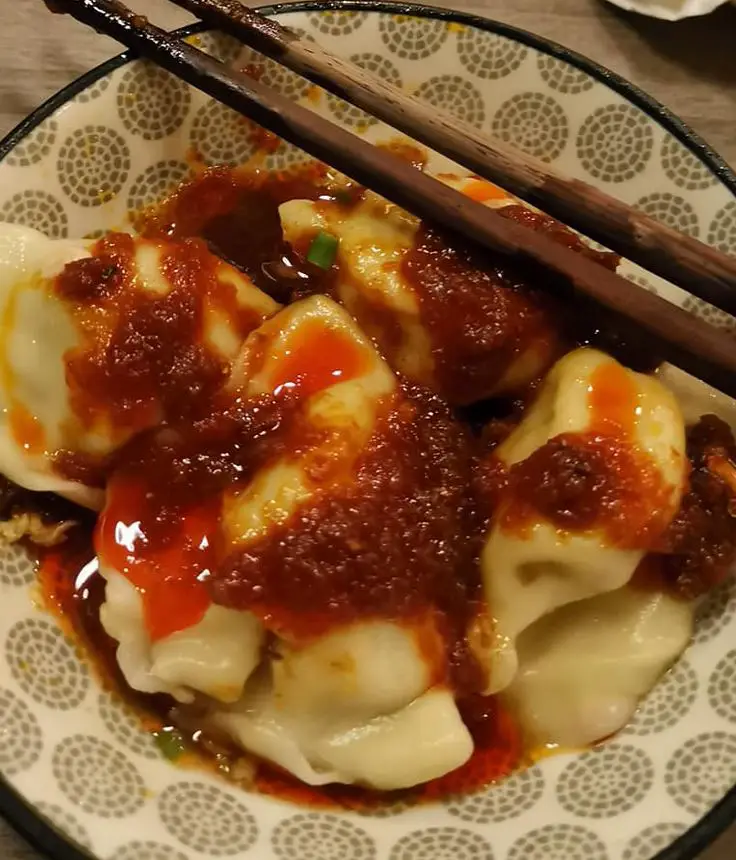 The Grilled Lamb Shoulder was cooked flawlessly, delicious and very much marinated. The perfect proportion of salad and fixings. The Fish and Chip simply softens in mouth. Once more, cook to perfection. Compliments to the chef!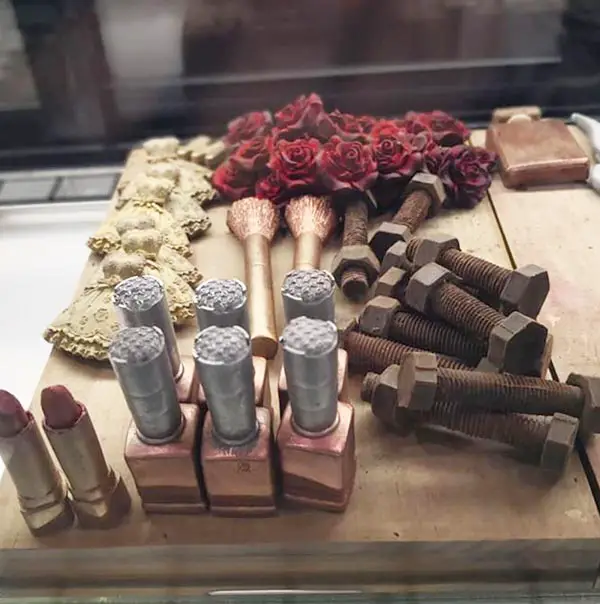 This Taman Desa cafe serves food, coffee, liquor, and chocolate bars. I attempted the mocha combo that accompanied a piece of high quality chocolate, formed like a nut and screw. The details are amazing. Many other designs are available, going from beauty care products, spanar and other shapes. Not in appetizing shape but hey, that counts as art too.
For cakes, we had lemon cheesecake and rose chocolate, which looked great and Instagram worthy.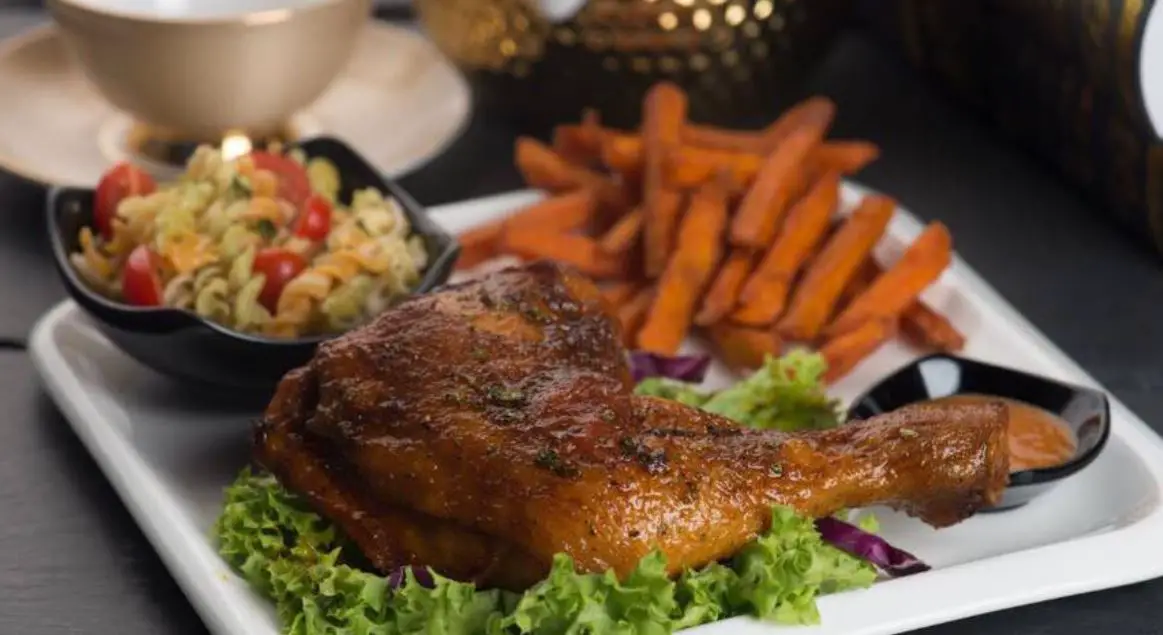 You can also order their high tea set with the tasteful three-layered represent just RM60+. Tea is sold separately at a range of RM15-RM18 per pot with one cup. With everything taken into account, everything was well-worth the price that you pay. You get to bring home fun creative photos to update your social media accounts with as well! 
Since 18's Taman Desa Cafe
11-0-5, Jalan 4/109F, Danau Desa Business Centre, Taman Danau Desa, 58100 Taman Desa, Wilayah Persekutuan Kuala Lumpur, Malaysia
+60 3-7972 1393
Photo credit: since18s
10. Charlie's Cafe & Bakery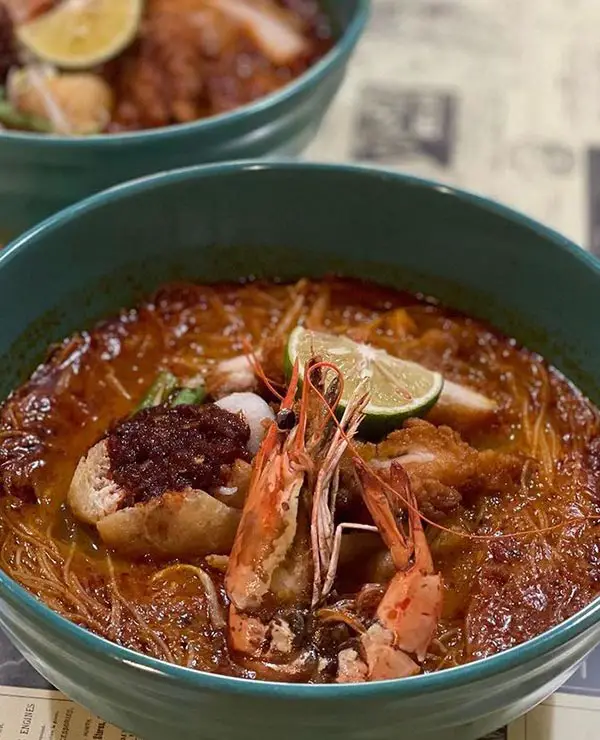 One of the most unique cafes in Taman Desa is Charlie's Cafe & Bakery. It's the perfect recommendation for people who want to try out the food from the East side of Malaysia. 
As the owners are from Sabah, a ton of spirits of Sabah should have been visible and felt here.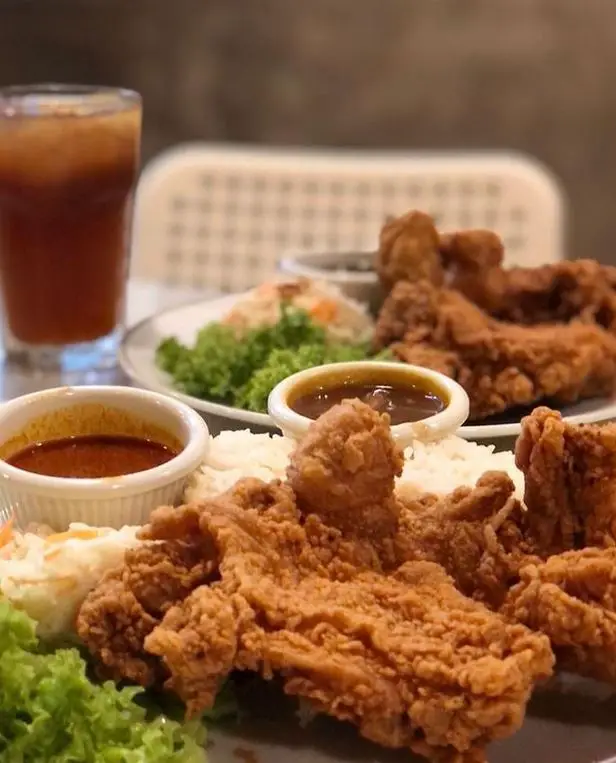 The Sarawak laksa is an unquestionable necessity when you visit as it has a flavourful stock and chewy noodles. The surface is great notwithstanding being not able to appreciate it just out of the pot. For me this is as yet the best sarawak laksa around contrasted with all of the renowned sarawak laksa. Zesty and rich in smell, bihun is truly kasar like sarawak style. For a long time, the flavor of the food varieties has remained unchanged. The piece is very large.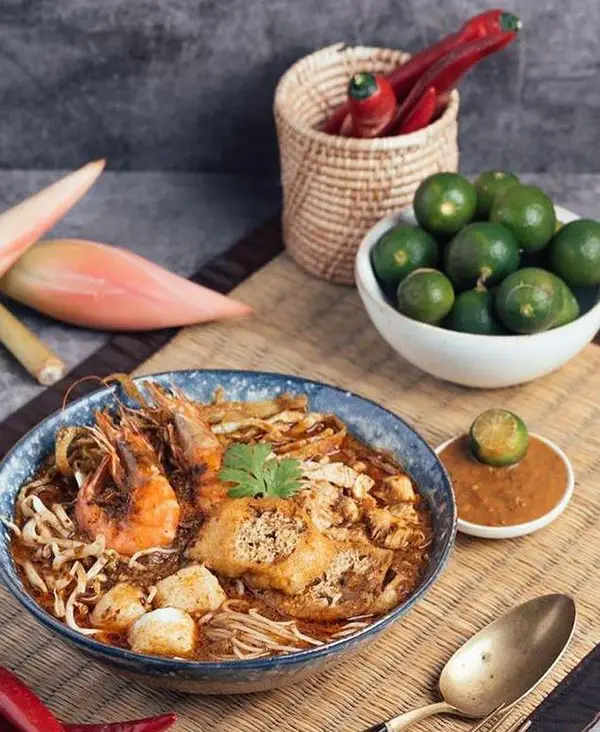 We additionally requested the chicken chop and it is very much marinated. It likewise arrives in an extremely general portion. That's what I love about this!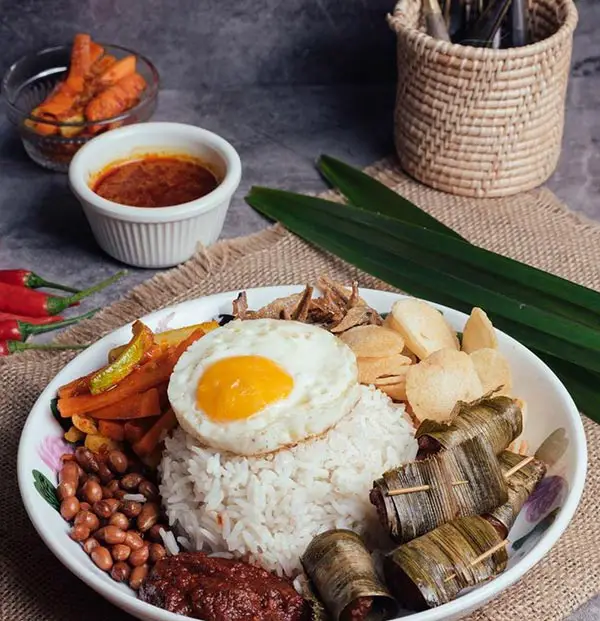 They are additionally well known for their boneless and crunchy chicken cleave, nasi lemak, karipap panas and durian cheddar tart. The nasi lemak with pandan chicken was very great. Curry sneaks up suddenly. Fresh chicken chop is astonishing. A tiny bit slick since they fry it to request and serve them hot.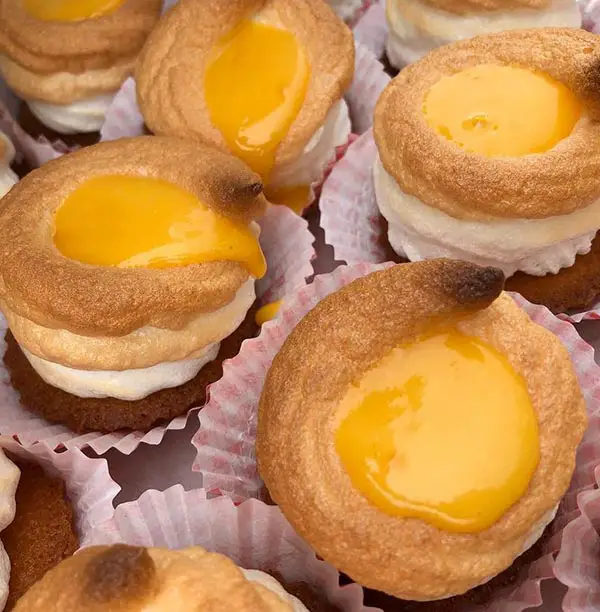 Some unique food worth mentioning is their white rabbit gelato. The creamy milk taste from these iconic white rabbit sweets is now transformed into ice cream. Yummy! 
This Taman Desa cafe also offers unique food from other states in the east. Their UFO tart from the town of Sandakan in Sabah too is a highlight of this cafe in Taman Desa. It's basically a burnt meringue on a sponge cake. It's creamy and yolky at the same time. The slight cushion effect of the sponge cake gives it a complementing texture to the softness of the cream.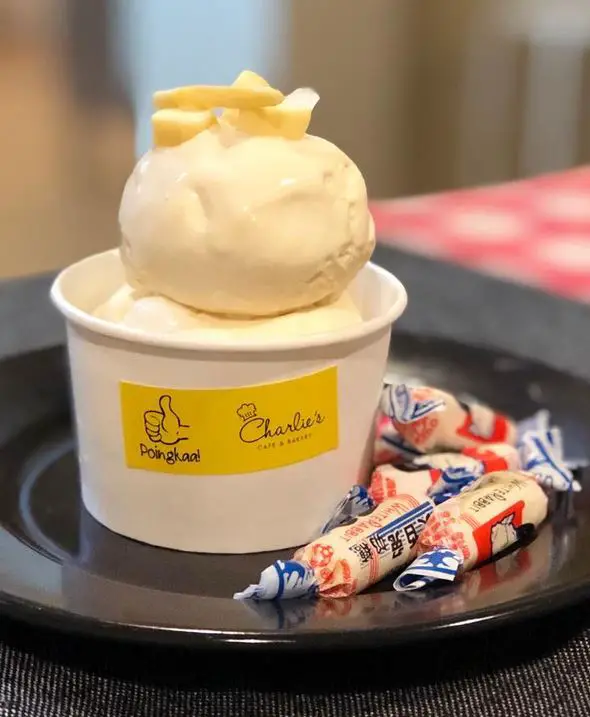 Charlie's Cafe & Bakery certainly offers amazing food that no other cafe does. Give your taste bud an exploration of flavors. Let me know if you like it! 
Charlie's Cafe & Bakery
29, Jalan Bukit Desa 5, Taman Bukit Desa, 58100 Kuala Lumpur, Wilayah Persekutuan Kuala Lumpur, Malaysia
+60 12-816 0003
Photo credit: mycharliescafe
11. Star Cafe KL In Taman Desa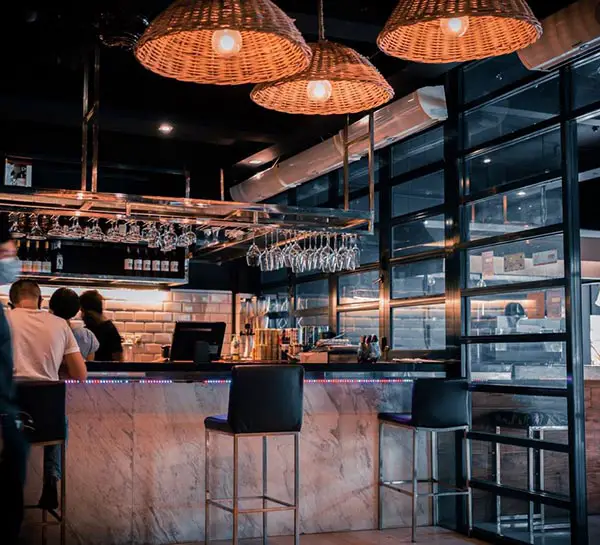 Star Cafe is a combination cafe and bar situated off Taman Desa and is perhaps the most seasoned bar or cafe here. They serve combination food with a wide assortment of food going from Curry fish head to Aglio olio pasta. Some of their food on the menu that has been tried out and tested:
Hainanese Grilled Chicken Chop
This came seeming to be the typical chicken chop. Taste was normal, yet the sauce was a a bit watered down to a consistency similar to that of soup. Not the standard Hainanese chicken cleave you would find from places like Yut Kee in KL. 
Pork (Siew Yok) Salad
This is a brilliant combination salad mix with savory crunchy pork. The serving of mixed greens tasted slightly sour-ish and the pork Siew Yok was quite crunchy to the bite. This may not be for everyone but hey, if you're a fan of salad, give it a try and let me know what do you think! I'm not exactly a fan of eating salad. So, hands down to someone more qualified to comment on it. Haha!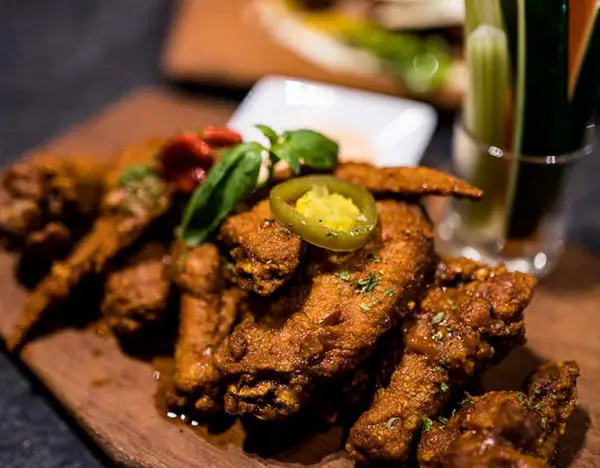 This Taman Desa cafe offers more than typical cafe meals. They actually have tons of other gourmet that is just amazing to the mouth. Their grilled lamb chop, sirloin steak skewers, sirloin steak roll, sous vide lamb are just some of them. The presentation is truly mind blowing and the quality of the food that they serve is at a different level. 
There's a rumour that their great hokkien mee too can match outdated from Petaling Street at Chinatown KL. I'll let that be in the hands of your judgement!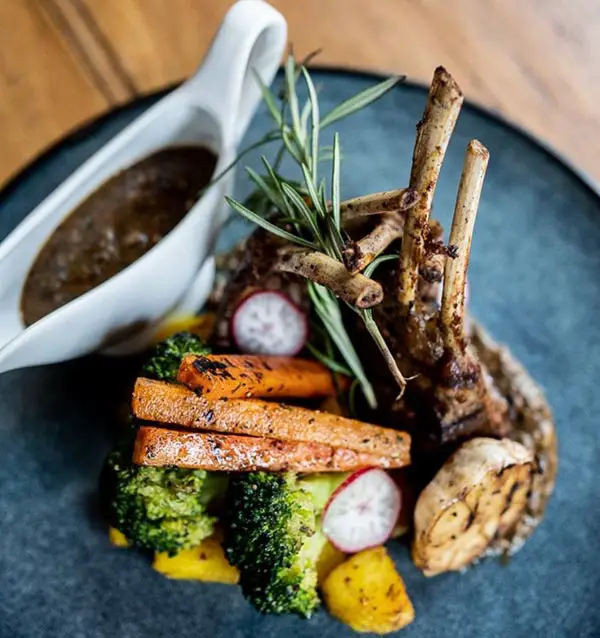 This Taman Desa cafe is a well established 21-year history cafe. It is a blend of bar and bistro with little in the middle between so it makes for a little noisier feasting climate.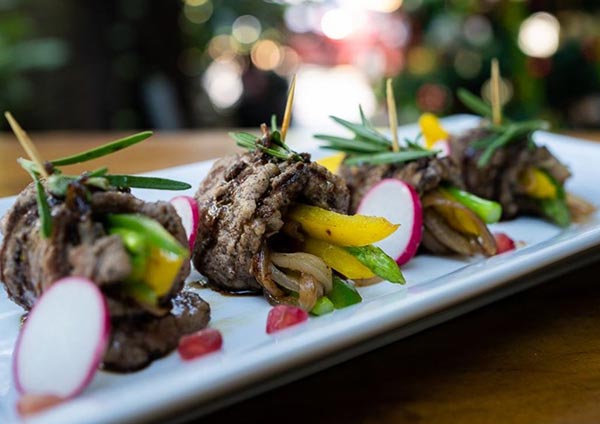 Not really awful should you go for a beverage or two with a lot of companions.
Yet, on the off chance that you're in for a heartfelt supper with your friends and family or a business lunch with accomplices, then, at that point, try to sit outside in their glasshouse like region. Different exuberant band engaging everynite adds to the live music show can be loud.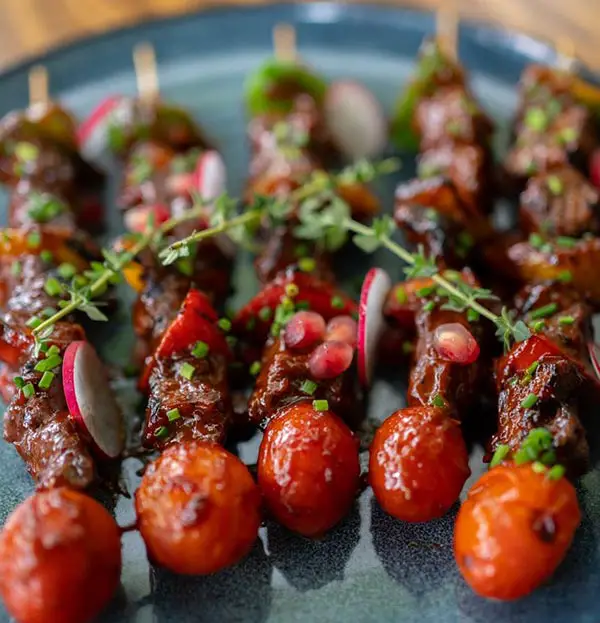 What makes the spot decent is that it has a very comfortable vibe, it's perfect, place is open with private rooms and furthermore smoking zones. Aircond was likewise is blasted all through the premise which makes the spot cooling and comfy particularly on a hot radiant day. It deserves an extraordinary rating basically in view of its superb customer service.
Star Cafe KL In Taman Desa
65, Jalan 1/109e, Taman Desa, 58100 Kuala Lumpur, Wilayah Persekutuan Kuala Lumpur, Malaysia
+60 3-7971 3550
Which of these Taman Desa cafe have you tried? What is your top 3 cafe in this area? Let's have a vote in the comments!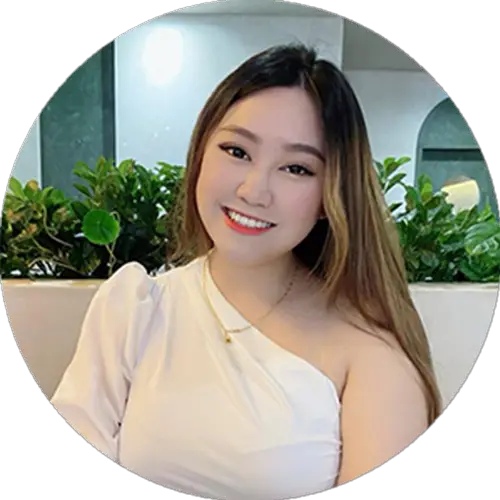 Valerie, Malaysia Food Blogger
Valerie is a Malaysia blogger residing in the city of KL. She has a thirst for adventure, an aptitude for fashion & a selective taste for yummy food. Join her journey as she explores the world!
Follow her @valerie.seow on Instagram.