Nestled in the heart of Melaka, Margaret T is a carnivore's delight, where the artistry of culinary craftsmanship is showcased through a menu that revolves around the epitome of meaty perfection. My recent visit to this carnivorous haven left me spellbound, and I'm excited to share the finer details that make Margaret T an unparalleled steakhouse and one of the top cafe in Melaka.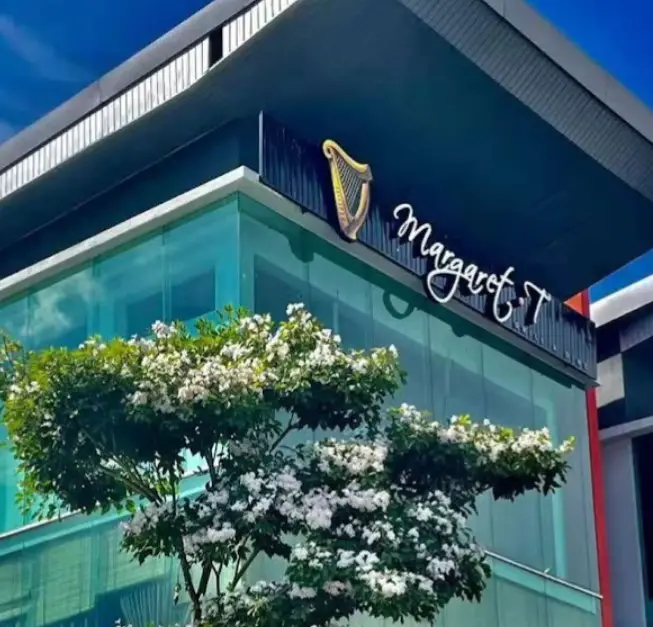 The interior of Margaret T Melaka, impeccably clean and thoughtfully lit, exudes a sophisticated yet cozy atmosphere. Adorned with tasteful decor, the ambiance seamlessly combines contemporary elegance with a relaxed vibe. The carefully curated playlist adds a touch of refinement without overshadowing the enjoyment of conversation. It's an inviting space that elevates the dining experience to new heights.
Now, let's dive into the carnivorous wonders that awaited us in Margaret T Melaka. The Australian Angus Sirloin, a prime cut cooked to perfection, stole the spotlight with its succulence and robust flavor. Each bite was a testament to the chef's dedication to sourcing top-quality beef and expertly grilling it to the ideal degree of doneness.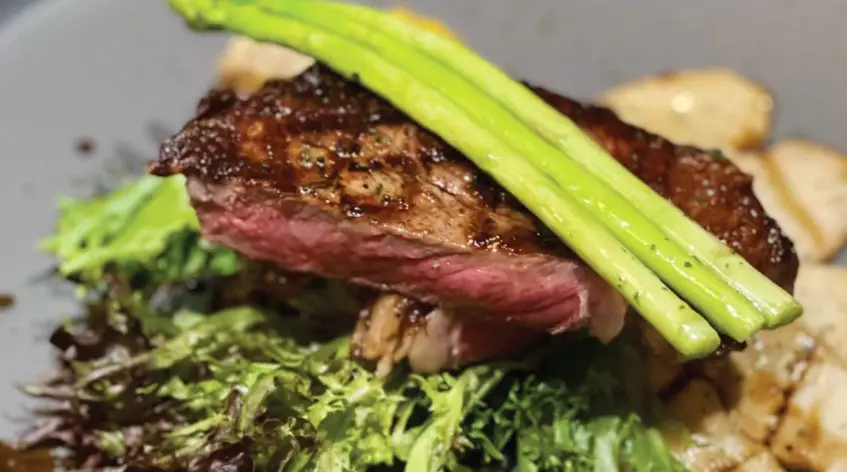 Here's three more iconic dishes that became the pride of Margaret T.
Herbs Roasted Lamb Rack
Indulge in the succulent flavors of Margaret T's Herbs Roasted Lamb Rack. Picture a perfectly cooked lamb rack, infused with a medley of aromatic herbs that elevate its taste to a whole new level. The outer layer boasts a delightful crispiness, while the inside remains tender and juicy. Each bite is a symphony of herbs and rich lamb goodness, leaving your taste buds craving for more.
Supreme Seafood Aglio Olio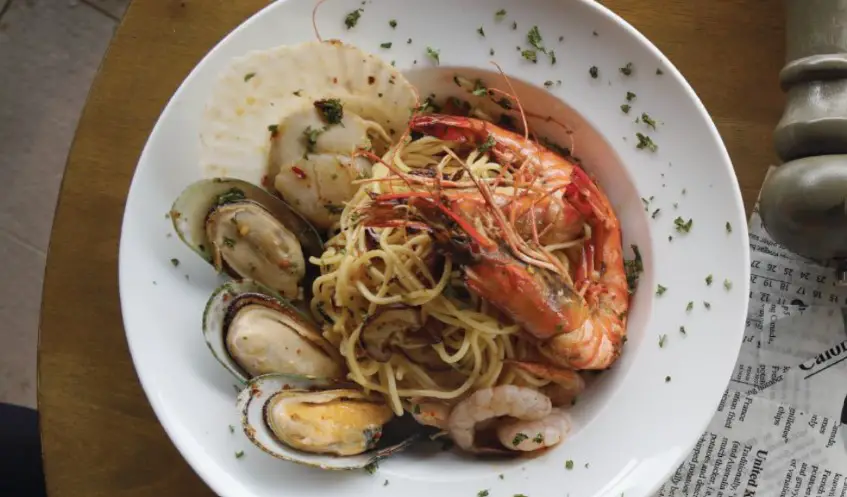 Prepare to be swept away by the oceanic delights of the Supreme Seafood Aglio Olio. Margaret T's culinary expertise shines through in this pasta masterpiece. Imagine a plate of al dente spaghetti generously adorned with a bounty of supreme seafood – succulent prawns, flavorful mussels, and perhaps a hint of calamari, all perfectly seasoned with garlic-infused olive oil. It's a seafood lover's dream, where each forkful is a journey through the briny depths of flavor.
Signature Grill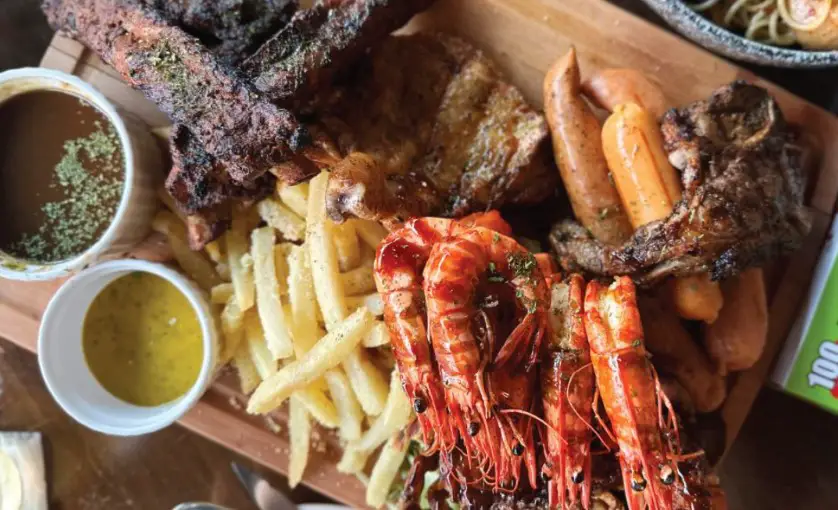 The Signature Grill at Margaret T's is a carnivore's paradise, featuring a tantalizing assortment of grilled delights. Sink your teeth into the richness of Iberico ribs, savor the tenderness of lamb loin, enjoy the smokiness of sausages, relish the sweetness of tiger prawns, indulge in the crispiness of soft shell crab salad, revel in the juiciness of chicken chop, and complement it all with the irresistible crunch of parmesan truffle fries. This grill is a symphony of flavors and textures, offering a gastronomic experience that caters to every meat lover's desires.
Margaret T Melaka clearly knows how to turn a dining experience into a culinary journey, offering dishes that are not just meals but unforgettable adventures for the palate.
As we revealed in the carnivorous delights, the surroundings painted a vivid picture of Melaka's vibrant atmosphere. Large windows allowed natural light to filter in, offering glimpses of the lively streets outside. It was a delightful contrast—indulging in premium steak while observing the rhythm of daily life.
To complement our meat-centric experience, we explored the beverage menu, which featured a selection of lattes, sodas, slow pressed juice and more. The attention to detail in both the culinary and beverage offerings underscored Margaret T's commitment to providing a comprehensive and delightful dining experience.
Margaret T Melaka isn't just a steakhouse; it's a carnivore's paradise that celebrates the art of grilling with unparalleled finesse. From the Australian Angus Sirloin to the Iberico Sirloin, every cut tells a story of meaty passion and precision. The ambiance, surroundings, and meticulous attention to detail make it an experience that transcends a simple meal. Margaret T Melaka has undoubtedly established itself as a must-visit destination for those seeking a carnivorous journey through Melaka's vibrant flavors. I eagerly anticipate my next visit to savor more of the steakhouse magic that Margaret T consistently delivers. Hats off to the chefs and staff for creating a carnivore's haven!
Margaret T Melaka
Taman Syahbandar, 16, Jln KSB 12, Taman Kota Laksamana, 75200 Melaka
Instagram: margaret.t_melaka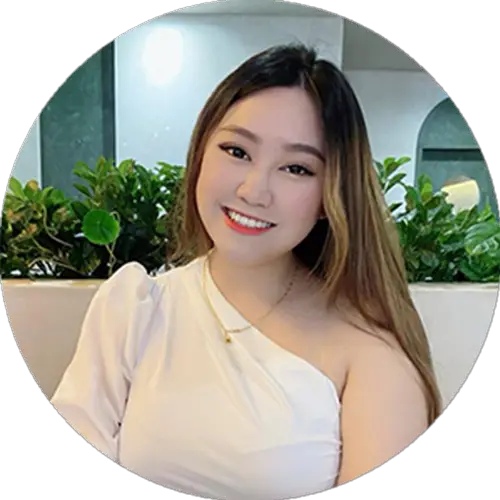 Valerie, Food Blogger In Malaysia
Valerie, dynamic Malaysian blogger whose passion for exploration and culinary delights converges in the vibrant city of Melaka. 
With an insatiable curiosity for hidden gems and a keen eye for capturing the essence of unique places, Valerie has carved a niche for herself as a prominent blogger in Malaysia's travel and food scene. Her digital chronicles not only showcase the delectable gastronomic offerings that Melaka boasts but also encapsulate the city's captivating ambiance. Join Valerie on her virtual journey as she unveils the flavors, textures, and enchanting locales that make Melaka a must-visit destination for any avid traveler or food enthusiast.