Stepping into Damansara Uptown, I found myself immersed in a bustling urban haven that's synonymous with a diverse gastronomic experience. This dynamic location, nestled in the heart of the city, is where you'll discover a vibrant tapestry of cafes, eateries, and cultural diversity. 
Whether you're craving the fragrant flavors of Asian street food, the comforting embrace of a local kopitiam, or the trendy ambiance of modern bistros, Damansara Uptown has it all. It's a melting pot of culinary adventures, where every visit promises a new and delightful journey through an array of food and beverage options. Here's some Damansara Uptown cafe that I recommend!
1. Hartton Kitchen
Hartton Kitchen, with its signature dish of fluffy eggs, ventures beyond the confines of any single culinary tradition. They fuse concepts from across the globe, from the East to the West, and, of course, showcasing their very own Malaysian culinary gems!
Hit up some of these places in the PJ are for some delicious PJ Thai food, exquisite Western meals in Petaling Jaya & more.
I stumbled upon Hartton Kitchen during a Google search while I was craving a Japanese breakfast. With an impressive 4.4 rating, I decided to give it a shot. If you're driving, take it slow as you approach Damansara Uptown parking; their inconspicuous signage might make you miss it.
My visit to this Damansara Uptown cafe, Japanese-inspired eatery was thoroughly satisfying. We opted for their signature breakfast, and I have to say, the eggs were impeccably fluffy and delectable. We also sampled their avocado and egg toast sandwiches, which offered a delightful blend of flavors.
Love Japanese food? Here's a list of PJ Japanese restaurant that boast to be the best!
For the main course, I went for the gluten-free fish with lime sauce. Although it was decent, it didn't shine as brightly as the other dishes. We also tried the ramen chicken, which, while good, left less of an impression due to its sweetish soup stock.
If you're in the mood for a delightful brunch with a Japanese twist, this place is well worth a visit.
Hartton Kitchen is not only a great Damansara Uptown cafe to savor a steaming cup of cappuccino but also to meet friends or catch up on work. I recently indulged in their avocado burnt cheesecake, and it was absolutely delightful—neither too dry nor overly sweet. I'll definitely be ordering it again on my next coffee outing.
For a recommended visit time, aim for 3-5.30 pm on weekdays. You can easily reach the place via The Starling; simply take the exit next to Samsung, cross the parking lot, descend an escalator, cross the street, and turn right until you spot Hartton Kitchen. The Damansara Uptown cafe food is fantastic, and the ambiance and furniture are equally appealing. I particularly enjoyed their Latte; it was of top-notch quality. The only downside is the self-service system, which I'm not a fan of as it feels like a cost-saving measure at the customer's expense, but I suppose they know their food is good, and most patrons don't seem to mind.
Address: 48, Jalan SS 21/39, Damansara Utama, 47400 Petaling Jaya, Selangor
Phone: 018-213 0138
2. Trois
I had a delightful experience at Trois. The rosti was a definite standout for me, and I also enjoyed the egg croissant. The coffee, priced at a reasonable RM8, was decent. It's a cozy nook, perfect for getting some work done, although the music can be a bit loud at times. Parking is always a challenge in Uptown, but Starling Mall is a viable option. 
The staff was incredibly friendly and attentive, ensuring we had a steady supply of drinking water. I'm looking forward to my next visit to try more items on the menu. What stood out to me was the generous portion sizes, making it a real win for the price. I ordered the pesto pasta for only RM19 and a matcha latte for RM10. Overall, it was a good experience, especially considering the affordability. I noticed it's relatively quiet on weekdays after 3 PM.
Trois is a fantastic Damansara Uptown cafe for a weekend breakfast. The flat white was quite decent, and the eggs were cooked to perfection. The rosti, while good, may not be the absolute best, and the vegetables had a slightly bitter note. 
The presence of Heinz ketchup was a welcomed touch. If you're looking for a simple brunch Damansara Uptown cafe spot in Uptown, this place fits the bill. This time, I opted for the aglio olio, and instead of rosti, I went with dak bokkeum. I have to say, the coffee here is a real winner, and the prices are quite reasonable.
Address: Uptown 2, Unit 101, Level 1, No 2, Jalan SS21/37, Damansara Utama, 47400 Petaling Jaya, Selangor
Phone: 03-7733 0728
3. Cafe Lafayette
My first dinner experience at Cafe Lafayette with my family was quite pleasant. The food offered a nice balance between taste and affordability, as we ordered all five dinner sets. The mushroom soup and garlic bread stood out as particular highlights, meeting our expectations. 
What truly impressed me were the two staff members who provided exceptional service; I would easily rate them with 5 stars. Their polite and patient demeanor was evident, especially when I requested that a particular set be served first due to some slow eaters in our group. The staff promptly placed the order in the kitchen before taking the rest of our orders, and for that, I'm sincerely grateful.
For those in your group with vegetarian preferences, worry not, as the menu is well-prepared to accommodate them. I look forward to trying the Pesto mushroom pasta next time. The portions were generously sized and delicious, particularly the platter, which can easily satisfy up to three diners. Cafe Lafayette also offers a set lunch option, complete with salad, a main course, drinks, and ice cream, all priced at around RM18.90. 
I have a soft spot for their waffle espresso ice cream. Given the reasonable prices and the consistently good food quality, I'm already planning to visit again. The pleasant ambiance and affordable menu make this Damansara Uptown cafe quite a find.
It's worth noting that the big platter with two bowls of mushroom soup seems to be a crowd favorite, so be prepared for larger crowds during weekends and public holidays, which might lead to a short wait.
Address: 19-G, Jalan SS 21/56b, Damansara Utama, 47400 Petaling Jaya, Selangor
Phone: 016-477 3942
4. Molten Chocolate Cafe Uptown Damansara
I recently had a delightful experience at Molten Chocolate Cafe in Uptown Damansara. Their creamy cheesecake infused with rich Belgian chocolate was both heavenly and indulgent, although it leaned towards the sweeter side due to the richness of the chocolate. The standout for me was the incredible churros, crunchy and incredibly tasty. If you're a chocolate lover, this is a must-try. The Damansara Uptown cafe ambiance is quite charming, with beautiful chandelier lights, although I must admit that the prices are on the higher side.
I also savored their chocolate crepes, which were rich and sweet, and the brownies, while very dense, would have been even better if served piping hot. Pricing here typically ranges from 20 to 40 MYR, depending on your choice of toppings and add-ons like ice cream. The chocolate treats practically melted in my mouth, allowing me to savor the distinct flavors of various chocolates, and I paired them with a delightful coffee. 
The affordability of the menu left me quite content. This Damansara Uptown cafe is perfect for family and friends, a great place to satisfy your dessert cravings. I particularly appreciate their meticulous chocolate decoration on each item. The service was excellent, characterized by courteous staff. It's undoubtedly a haven for chocolate enthusiasts.
Notably, the Damansara Uptown cafe keeps its doors open until 1 am, making it a fantastic spot for late-night hangouts with friends, especially with the Bukit Bintang MRT station nearby for easy access. It's worth mentioning that the menu focuses solely on desserts and drinks, with outside food not permitted. The chocolate here is smooth but quite sweet, making it a perfect destination for those with a deep love for chocolate.
Address: 100, Jalan SS 21/39, Damansara Utama, 47400 Petaling Jaya, Selangor
Phone: 03-7613 4403
5. The Good Batch
My experience at The Good Batch was quite enjoyable, with most of the dishes leaving a positive impression. The dishes were well-prepared and delicious, but my absolute favorite was the fried chicken with egg and rice, a delightful combination.
The Fried Oyster Mushroom, however, left something to be desired as it seemed overly oily, possibly having spent too much time in the fryer. I wouldn't recommend this particular dish.
What truly stood out at The Good Batch was the service in this Damansara Uptown cafe. The staff were not only friendly but also incredibly helpful. It's an excellent venue for various occasions, be it catching up with friends, hosting events, small gatherings, or simply dining in. 
The cafe exudes a chill and cozy ambiance, perfect for casual chats, meetings, or even a bit of work. Despite being around for a decade, this place often remains undiscovered until one stumbles upon it during a brunch meet with friends. I would certainly recommend a visit.
Their meatball spaghetti bolognese was a scrumptious delight, especially the handmade meatballs. I was also pleasantly surprised by the churros, which transported me back to my time in Barcelona. The churros, paired with salted caramel sauce, were incredibly satisfying. 
The Good Batch is now one of my favorite cafe-restaurants. I should mention that they even serve coffee-infused cocktails. Their Steak Florentine is a must-try, as is the Farmer's breakfast. The overall ambiance is great, and the attentive staff deserve a round of applause. And if you're looking for something unique, their chef special, the Chicken Roulade, is a delectable choice.
Address: 53, Jalan SS 21/1a, Damansara Utama, 47400 Petaling Jaya, Selangor
Phone: 03-7733 2303
6. Shugatori Dessert Cafe
Shugatori Dessert Cafe is a true delight for the taste buds. Their croissants, waffles, croffles, and pancakes are all incredibly scrumptious and delicious. The way they blend cheeses, ice creams, cream, and fresh fruits like bananas and blueberries is simply perfect. It's a place where you can indulge in a relaxing and tasty afternoon tea, and I recently savored the lemon cheese pancake with vanilla ice cream, which was a true highlight.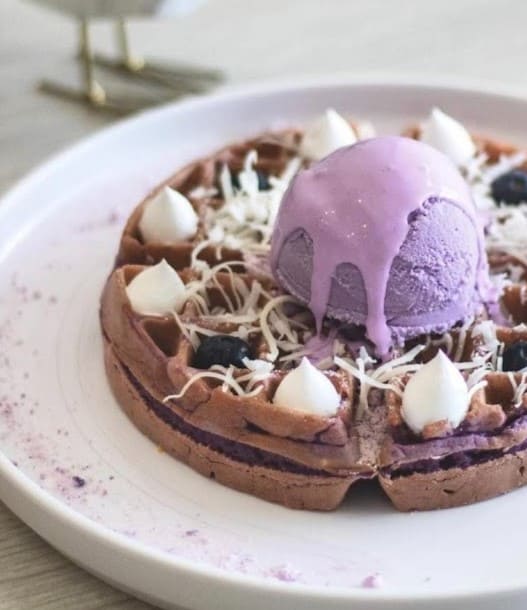 This has become my go-to place for waffles and ice cream, and I've been here about four times. The key to enjoying Shugatori is to step outside the usual and order something unique, avoiding the common desserts that you can find for a lower price.
Some of the top recommendations in this Damansara Uptown cafe here include the Taro mochi waffle, pandan gula melaka waffle, midnight waffle, taro croissant, and the matcha yuzu drink. 
Occasionally, they offer pretzels with adorable sugar toppings by the counter, which I found enjoyable, although one can possibly recreate them at home or find them at a lower cost. I also had the chance to try the matcha waffle, and it truly impressed me with its crispiness, fluffiness, and well-balanced matcha flavor. 
The cafe's ambiance is comfortable and inviting, making it well worth a visit. It's one of my favorite spots to satisfy waffle cravings, and they offer a variety of waffle types, including the intriguing "croffle," which is a delightful fusion of waffle and croissant. While it's true that the prices here are on the higher side, the quality more than justifies it.
Address: 95, Jalan SS 21/1a, Damansara Utama, 47400 Petaling Jaya, Selangor
Phone: 016-295 3277
7. Cream Cafe ( Imazium )
It's a cafe filled with natural light, creating a warm and inviting atmosphere. They offer a good selection of pastries and cakes for sale. During my visit, I tried their cream cheese buns due to a 3-for-2 offer, but I wasn't too impressed with the filling, which felt a bit frugal, and the milky taste. Keep an eye out for their other combo promotions. They also have a kiosk in the mall near the Imazium entrance.
However, I must say that Cream Cafe is honestly one of the best dessert places I've had the pleasure of visiting. During our visit, my companions and I ordered almost everything that was available. The ambiance is soothing and relaxed, and the staff were incredibly friendly and helpful in recommending and explaining the desserts.
The food was superb, with premium ingredients and just the right level of sweetness. The chocolate tart was an absolute delight, bursting with the decadent taste of dark chocolate. The choux pastry was one of the best I've ever tasted, and the croissant and Danish were light, buttery, and incredibly flaky. Absolutely delicious! I'll definitely make another visit when I'm in the area, and I wholeheartedly recommend checking this place out.
What's even more impressive is that the quality of the food was not compromised, even though we took advantage of the buy 1 free 1 deal. Our daughter, who isn't a big eater, devoured her bowl of carbonara, praising the chef for its perfect consistency—neither sticky nor gluey. The portion for the chicken set was generous, featuring buttery rice, tender chicken thigh, and grilled vegetables on the side. The butter rice was aromatic and delicious, the chicken was tender, and the grilled zucchini was a delightful accompaniment.
The lamb was juicy and tender, although we would have preferred mint sauce over the brown sauce. On my next visit, I'll be sure to ask the waiter to serve the sauce separately. All in all, we had a fantastic dinner in a lovely ambiance with our family, and we'll definitely be patronizing this cafe again soon.
Cream Cafe is a new Damansara Uptown cafe that's clean and quite convenient, whether you want to work from the cafe or simply relax. The staff members are responsive and friendly. The chicken burger is amazing, with soft buns and tender chicken, although it was a bit too sweet for my taste (4/5). The pulut kaya croissant rates at 4/5, the garlic chicken ham croissant also at 4/5. Unfortunately, the iced latte with oat milk scored a 3/5, while the hot latte and cappuccino were much better.
Address: G-03 & G-04, Ground Floor, Imazium, 8, Jalan SS 21/37, Damansara Utama, 47400 Petaling Jaya, Selangor
Phone: 014-663 6143
8. Soylab 
I must say their bean curd with black sesame was a delightful treat. The black sesame paste was rich, flavorful, and had the perfect thickness. Enjoying it with the bean curd was a perfect combination, although I wished they also offered the black sesame soup on its own. Another highlight was their waffle with assorted fruits and soy ice cream; the waffle was crispy, and paired with the ice cream, it was a tasty treat. 
The soy ice cream wasn't overly sweet but was brimming with soy flavor and had a nice firm texture. In general, I had a good experience, particularly loving their croffle and the ice cream. It's worth mentioning that even though they specialize in soy-based products, they also offer croffles. I distinctly remember visiting for a takeout order in the past, and their soy milk is undeniably delicious.
The bean curd is not only delicious but also delightfully soft on the palate, and the prices are quite reasonable compared to other brand franchises. The cafe's environment is cozy, but it's best enjoyed if some customers keep the noise level down.
Soylab is the ultimate destination for everything soy-related in the dessert department. They offer a wide range of soya products, from soya milk to bean curd, soufflé, and more.
The Damansara Uptown cafe itself is cozy, clean, and a pleasant spot to hang out in. During my visit, I tried the hot soya milk and the bean curd set with two toppings. In all honesty, their drinks and desserts could use a bit more sweetness, but the soya milk and bean curd are wonderfully creamy, and the toppings are absolutely delicious. While their prices might not be the lowest, they are certainly justified by the quality of their offerings.
If you're a fan of soy products, Soylab is definitely a worthwhile stop. They serve the best soufflés in town, with a delightful jiggliness, soft texture, and just the right level of sweetness. However, do be prepared to wait for at least 30 minutes for your order. On the flip side, the waffle size might be a tad disappointing and not entirely worth the price. Nevertheless, the Damansara Uptown cafe ambiance is truly charming, making it a great place to spend time with friends.
Address: D.E, 104, Jalan SS 21/39, Damansara Utama, 47400 Petaling Jaya, Selangor
9. Mdm Beans
Mdm Beans is a cool spot to unwind (no pun intended). I'm not usually one for overly sweet treats, so the soy bingsu really caught my attention. What sets their bingsu apart is the thoughtfully chosen toppings that perfectly complement the flavors. The Thai milk tea bingsu, in particular, is a winner if you enjoy chewy boba toppings, as the flavorsome shaved ice just melts in your mouth. Overall, it was a wonderful experience hanging out there, playing board games, and seeking refuge from the heat.
It's an excellent place for post-meal indulgence with friends and family. The bingsu here has its unique Malaysian twist that sets it apart from the others. Give it a try, and you won't be disappointed.
On my visit, I tried the tiramisu bingsu and the hazelnut chocolate drink. The bingsu was delightful, and while the chocolate drink leaned towards the sweet side, it offered an overall nice experience. Interestingly, the tiramisu was the bingsu of the day, available at a special price of 22.90 instead of the usual 25. However, the service left something to be desired. 
The staff seemed somewhat confused, not knowing about the day's bingsu offer and initially charging us the full price. It took some clarification on our part to correct the situation. Additionally, despite having table numbers on the receipt, the staff struggled to match the orders to the correct tables, sometimes even delivering food to the wrong customers. There's room for improvement on that front.
The Damansara Uptown cafe is well-kept and clean, and the service, despite being understaffed during the evening, was quite good. However, my disappointment lay with the bingsu and waffles. The tiramisu bingsu felt underwhelming, akin to having Milo on ice. The chocolate banana waffles were okay but didn't stand out as anything particularly exceptional.
Address: 41, Jalan SS 21/1a, Damansara Utama, 47400 Petaling Jaya, Selangor
Phone: 03-7732 8288
10. Miru Dessert Cafe
Miru Dessert Cafe offers a wonderful ambiance, making it a great place to relax and indulge in delectable desserts. One of my personal favorites here is the Honey Toast with Vanilla Ice-cream. They also offer plain water for your convenience.
While the Damansara Uptown cafe is fantastic, it can be a bit challenging to find parking. It's often easier to park at the nearest mall, Starling, and take a 7-10 minute walk to this Damansara Uptown cafe.
Their mango bingsu is absolutely delightful, earning a round of applause. It's incredibly soft, melts in your mouth, and bursts with flavor without being overly sweet. It's a perfect treat for a hot day in Malaysia.
I was truly impressed by the Damansara Uptown cafe atmosphere, and the staff was both professional and friendly. I opted for the honey toast and roasted milk tea, and I was pleased to find that I could choose the ice-cream flavor to my liking. The milk tea had a fragrant sweetness, albeit slightly on the sweeter side for my taste, but I still enjoyed it, especially as the ice melted. 
I specifically came for the Shibuya honey toast, having become obsessed with it after trying it in Bangkok. The toast was well-prepared with a nicely toasted exterior and a moist interior. The bread itself had a sweet touch, but you could add honey to adjust it to your preference. If I were a local, I'd definitely make this a regular spot to visit.
On another visit, I ordered the Chendol and Strawberries Cheesecake bingsu to share. Fortunately, the serving size was manageable, suitable for 3-4 people to enjoy together. I personally favored the strawberry cheesecake flavor and perhaps used only half of the sauce. 
However, the dessert that keeps me coming back is their Signature Honey Toast with Vanilla ice cream, which is consistently great. While the cafe offers various dessert options, this signature item is the go-to choice. Just keep in mind that parking around the Uptown area can be a bit of a hassle. The service provided at Miru Dessert Cafe is also commendable.
Address: 62, Jalan SS 21/58, Damansara Utama, 47400 Petaling Jaya, Selangor
11. Ground Coffee Uptown
Ground Coffee Uptown was a delightful discovery with its rustic minimalist design. They offer a variety of coffee options, including black, white, or hand-brewed coffee. I opted for the "Magic" coffee, which is served with less milk. Additionally, they have two variations of premium chocolate, Curious 68% from Melaka or Dreamy 72% from India. Out of curiosity, I chose the Curious chocolate, and it turned out to be an excellent choice. 
The chocolate had a delightful taste, and it was a pleasant surprise. As for the pastries, the almond croissant was buttery and had a flaky texture, and the smooth-textured egg tarts were sold in sets of two. I'm definitely planning to return to try more of their pastries.
The Damansara Uptown cafe is situated in a quiet "lorong" near Uptown, and finding parking along the road was relatively easy, especially during the Ramadan month. I visited on a Saturday afternoon, and the place was half full, creating a chill and quiet ambiance that my companions and I enjoyed. The coffee and pastries were of top-notch quality. Their menu even features a "Magic" option, which is a less milky latte, perfect for those who prefer their white coffee with a stronger coffee taste. The croissant was delightfully flaky and buttery.
Ground Coffee Uptown is a cozy Damansara Uptown cafe that provides excellent food and serves as a perfect setting for catching up with friends and family. While the prices are slightly higher, the quality of the food justifies it. The only drawback here is the limited parking space.
I ordered the big breakfast, and it was a delightful experience. I particularly enjoyed the sautéed mushrooms. The portion was generous, and the environment was pleasant, making it an ideal place to spend more time. I'll definitely revisit them in the future.
Address: No , 27, Jalan SS 21/34, Damansara Utama, 47400 Petaling Jaya, Selangor
Phone: 0377315334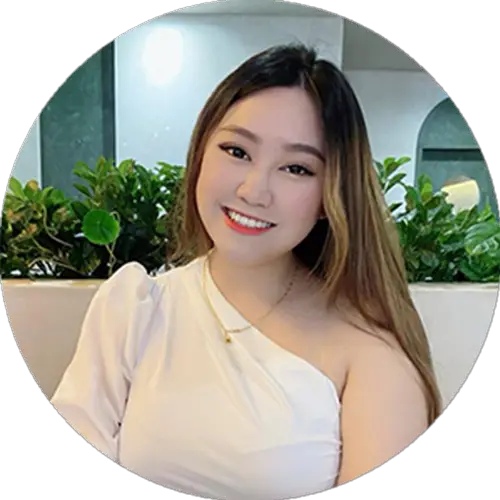 Valerie, Food Blogger In Malaysia
Valerie Seow, a prominent Malaysian blogger, has earned a well-deserved reputation as a reliable explorer of eateries in Petaling Jaya (PJ).
With an insatiable passion for food and a keen eye for detail, Valerie has taken the local cafe scene by storm. Her engaging blog posts showcase not only her impeccable taste in coffee and delectable treats but also her knack for uncovering hidden gems in the bustling city of PJ. 
Through her vivid descriptions and captivating photography, Valerie manages to transport her readers into the cozy ambiance of each cafe she visits. As a trusted source for food enthusiasts, her recommendations have become a go-to guide for those seeking delightful culinary experiences in PJ.