As someone who frequents PJ, I can confidently say that the Western food in PJ here is a real treat! Over the time of my visits, I've discovered a plethora of delightful options to satisfy my cravings. From charming PJ cafes with heavenly pasta dishes to bustling restaurants serving up mouthwatering steaks and burgers, there's always something new and exciting to try. 
One of the things that keeps me coming back is the fusion of flavors and the inventive twists on classic Western dishes that you can find here. Whether I'm in the mood for Halal-certified Western meals or indulging in authentic Italian cuisine, PJ has it all. With each visit, I'm eager to explore more culinary delights and savor the delicious offerings that this city has in store for me.
1. 33 Blue Room, Western Food In PJ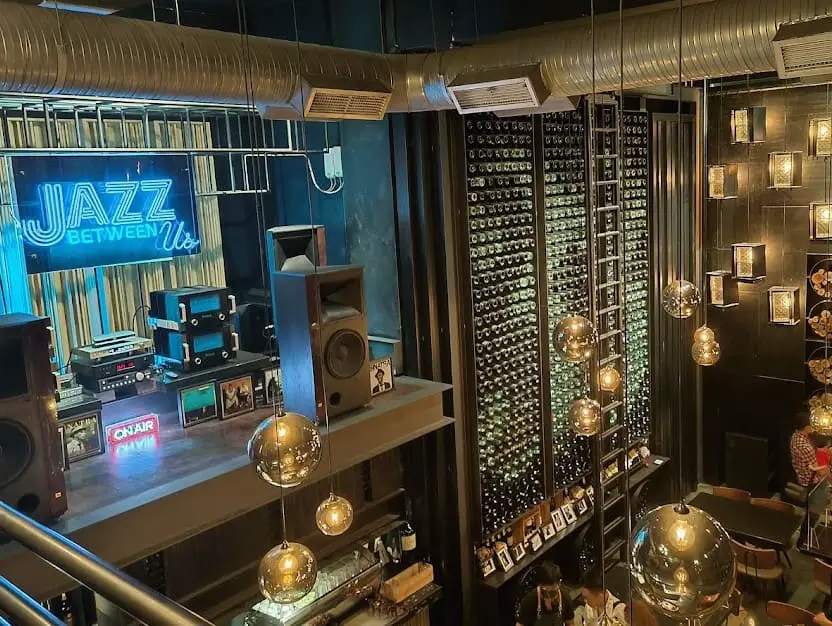 We had a wonderful experience at 33 Blue Room. The place had a great ambience, and the Western food in PJ  was really good. The staff were friendly and attentive, making our dinner with family enjoyable.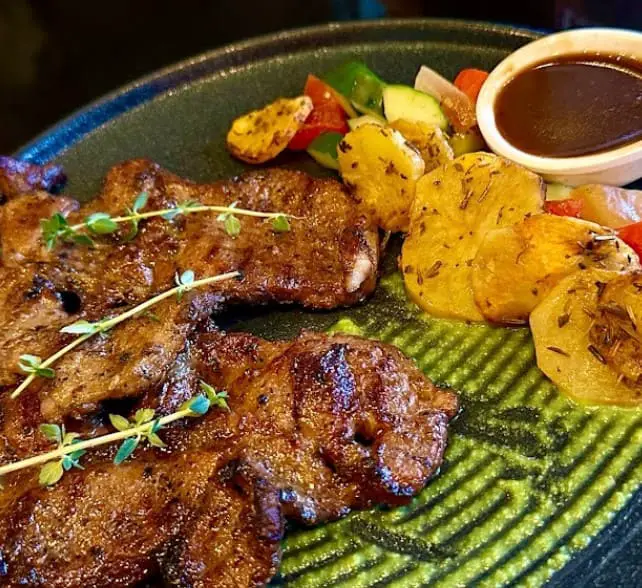 The menu offered a variety of dishes suitable for both children and adults. I highly recommend trying their Charcoal Grilled Pork, it was delicious! We are definitely planning to visit again, although parking might be a bit limited. Overall, it's a great venue for gatherings and celebrations.
When we stepped into the restaurant, we were impressed by its beautiful and classy ambience. However, the dim lighting made it a bit challenging for group photos, which was a shame considering how beautifully the Western food in PJ  was presented. Most of the dishes we tried, like the pork steak, four cheese pizza, and fish and chips, were really good.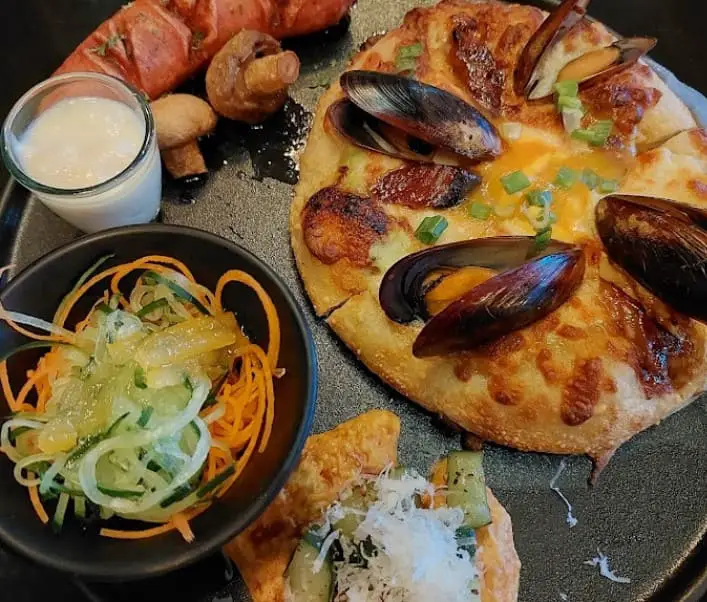 I particularly enjoyed the pork steak more than the ribs, as the latter didn't quite hit the mark for us. The service was good, and the staff even went out of their way to help us retrieve my nephew's toys that accidentally fell from the top floor. A word of caution, be careful of the gaps on the upper floor! The music choice in the restaurant was also great, adding to the overall ambiance.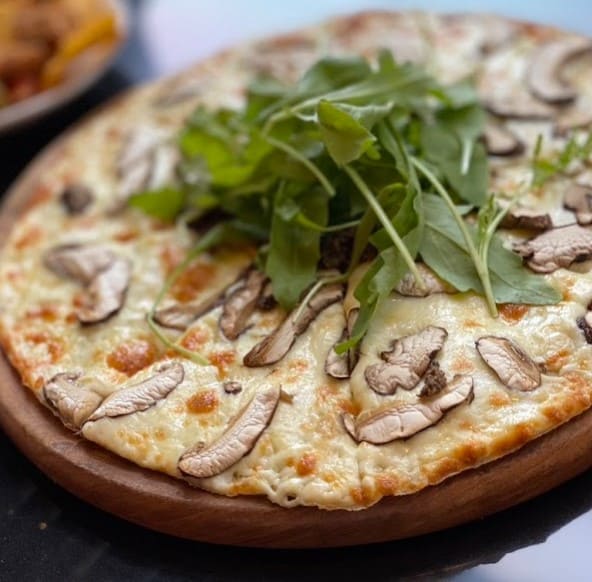 The jazzy ambience of 33 Blue Room was simply delightful. The dim lighting created a cozy atmosphere, perfect for those who enjoy the blues. I opted for the jazzy smoked duck pasta, and it turned out to be exactly as I had imagined it – juicy and succulent duck with a creamy sauce. The overall experience was pleasant, although the blackforest cake I tried was not the best I've had, it did satisfy my craving for it.
Website: https://www.facebook.com/33blueroom/ 
Address: 2a, Jalan 51/225a, Section 51a Zone Perindustrian PJCT, 46100 Petaling Jaya, Selangor 
2. Woodstock, Western Restaurant Petaling Jaya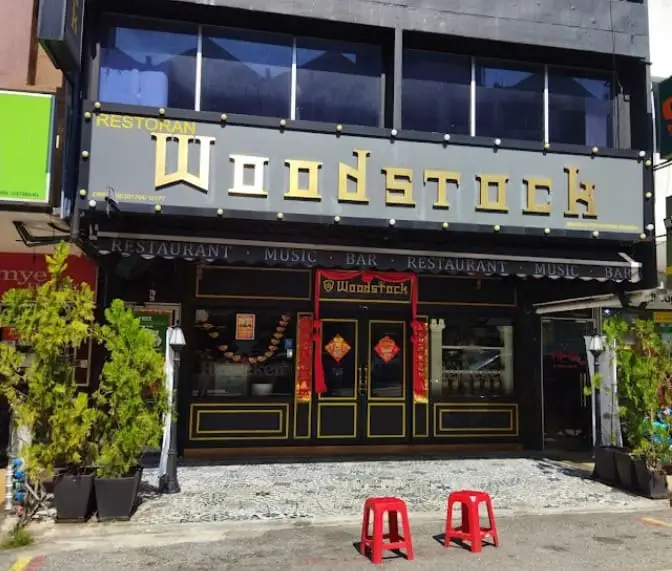 Woodstock is a fantastic place with generous portions and superb taste, offering great value for the price. Personally, I loved the rich and creamy buttermilk sauce served with the pork chop, and the Lotus Leaf Bun Siew York was a delightfully fluffy and delicious treat.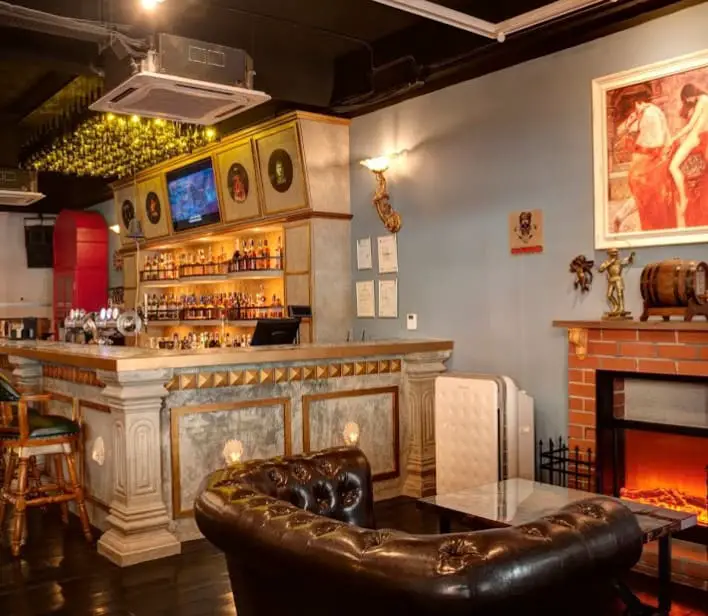 Their lunch set is totally worth it, and I highly recommend trying it out. The staff were kind and efficient, making the dining experience enjoyable. Finding parking might take a bit of time, as the area is bustling with restaurants and shops.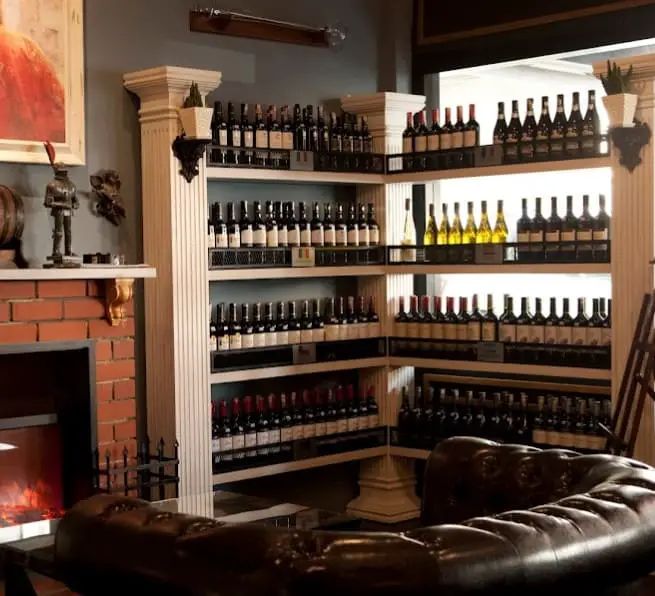 During my visit with friends, we had a good time at Woodstock. The restaurant had a nice setting, and the Western food in PJ  was good. I tried the braised pork belly, which was quite enjoyable, although it was a tad salty. 
The interior and exterior of the Western food in PJ restaurant were eye-catching, and there was even a small stage for live music performances. Although there wasn't live music during my visit, I still had a good time with my friends and enjoyed the overall experience.
The Western food in PJ  at Woodstock was absolutely wonderful, from the preparation to the presentation. The live band added to the enjoyable atmosphere, especially when accompanied by a few drinks. It's a great place for a night out with friends and family, and I highly recommend it. The service was excellent, and I particularly enjoyed the live music performed on Friday night. I would definitely go back for another enjoyable experience.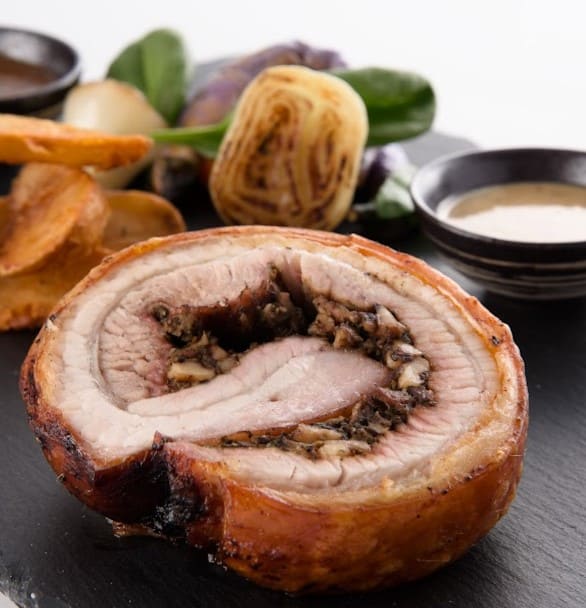 Woodstock is a perfect spot for friends gathering and birthday celebrations. The ambiance is cozy and inviting, with nice renovations adding to the overall charm of the place. The staff, including friendly waiters and waitresses, made the dining experience delightful. 
The menu boasts delicious Western food in PJ, with the Pork Ribs and Beef Burger standing out as particularly yummy choices. All in all, Woodstock offers a wonderful place to enjoy good company, great music, and delectable dishes.
Website:  https://www.facebook.com/restaurantwoodstock/ 
Address: 7, Lorong 8/1e, Pjs 8, 46050 Petaling Jaya, Selangor
3. Steven Western Corner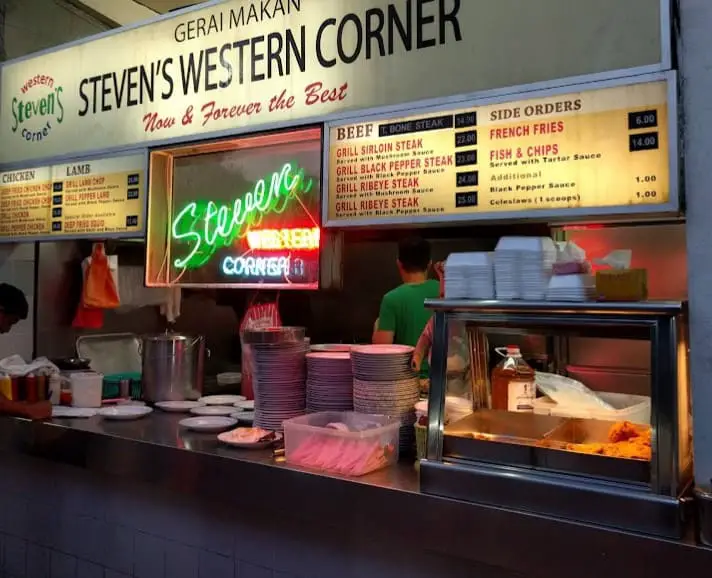 Steven Western Corner, a hawker stall situated at Damansara Uptown, has been a thriving spot since the 2000s, offering delicious Western food to please appetites and satisfy taste buds. 
Among their menu, my all-time favorite is the black pepper steak, and I must say, it never disappoints. Though it may seem a bit pricey for a food court stall, the generous portion size makes it worth a visit. However, parking can be a challenge, so I hope to find better opportunities to visit in the future.
Nestled at one corner of the open-air food center, Steven Western Corner is a free-seating establishment where you can order from any stall. The ambiance might not be the most polished, but the chicken chop and chicken cutlet here make the trip worthwhile. We tried both the mushroom sauce and black pepper sauce options and thoroughly enjoyed them. If I had to choose, I'd go for the black pepper version.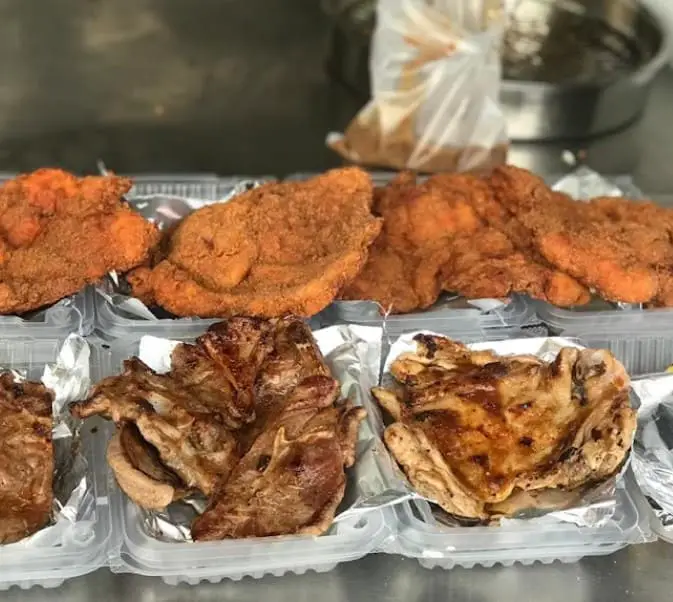 When visiting the hawker center, head to the end where you'll find all the best Western food in PJ  options. While most shops serve good dishes, Steven's and Teluk Intan Chee Cheong Fun have always stood out as the best. The outdoor seating adds to the charm, especially during evening dining.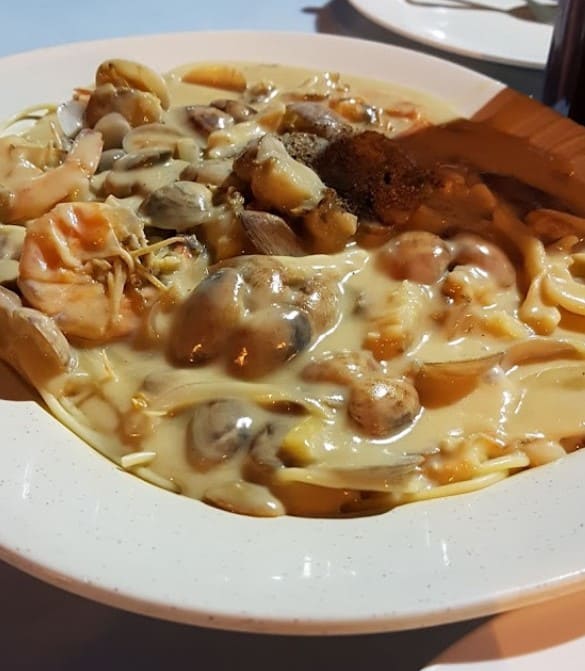 For those looking for mid-range Western food, Steven Western Corner is an excellent choice. I highly recommend their lamb chop, chicken chop, and sirloin steak, all reasonably priced at below RM25, and they come with plenty of savory gravy!
Address: 1095, Uptown Hawker Centre, Jalan SS 21/39, Damansara Utama, 47400 Petaling Jaya, Selangor 
4. ANTE 1 Utama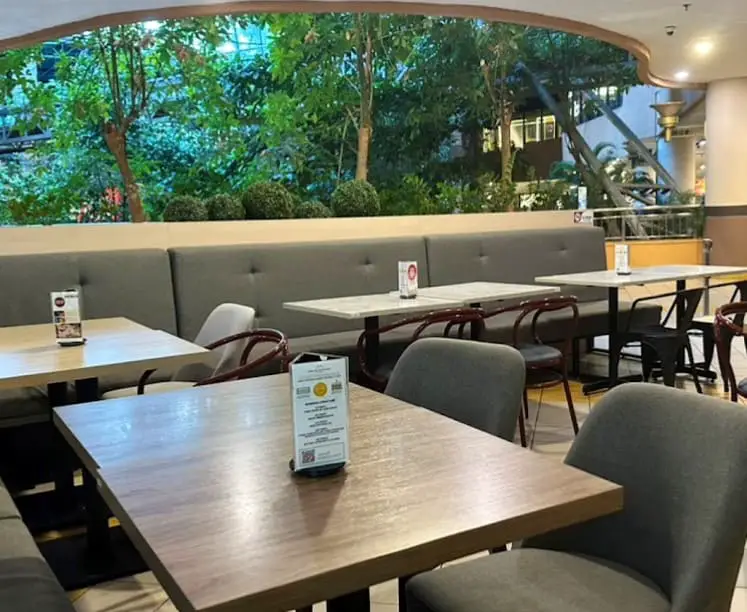 At ANTE 1 Utama, we found their signature pork steaks to still be very good. We opted for the Pork Rib Eye, which turned out to be tender and juicy. The Creamy Mocha we ordered was a pleasant addition to the meal. 
We were pleasantly surprised that the Western food in PJ  maintained its quality. It was a satisfying dining experience overall, although we did notice a slight decline in the service standard compared to previous visits. Nonetheless, it was still acceptable.
One of the highlights was definitely their pork steak, which we highly recommend trying. It was grilled to perfection, retaining its juiciness and meaty goodness. The flavorful gravy complemented the dish perfectly.
As for the sides, we enjoyed the Truffle fries and borscht, and the baby ribs were delicious as well.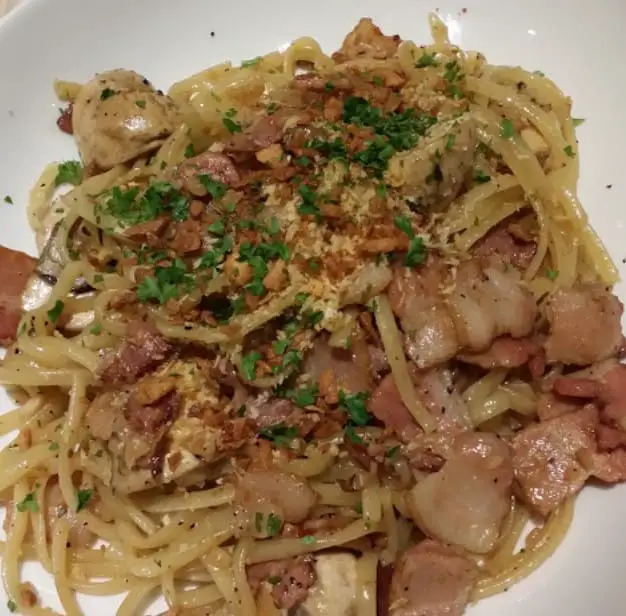 The portions were quite generous, making it suitable for sharing among small eaters. The service was generally great, except during peak lunch hours when the Western food in PJ restaurant was packed.
We decided to go for the lunch set, which came with a choice of either Lemon Tea or Lemonade. The service was alright, and the Western food in PJ  remained as good as ever.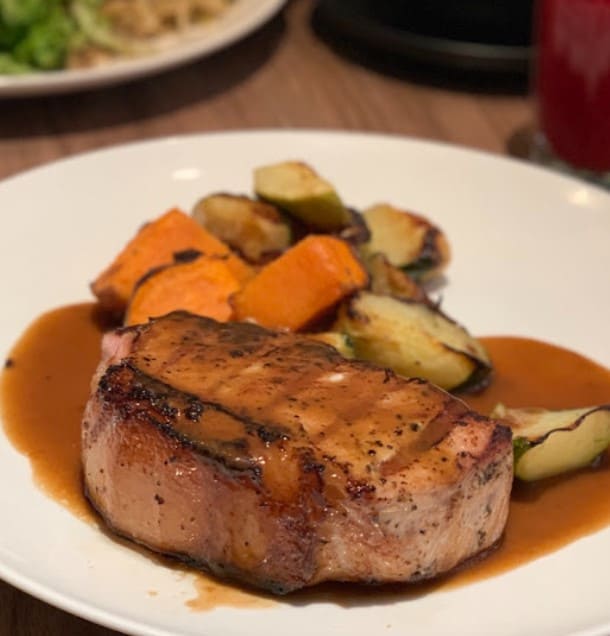 On another visit, we tried the Bolognese and Striploin Steak, and we were impressed with the size of the portions.
A convenient feature at ANTE 1 Utama is the option to collect points by keying in our mobile number during payment. We can then redeem the points at a later stage once we have accumulated enough.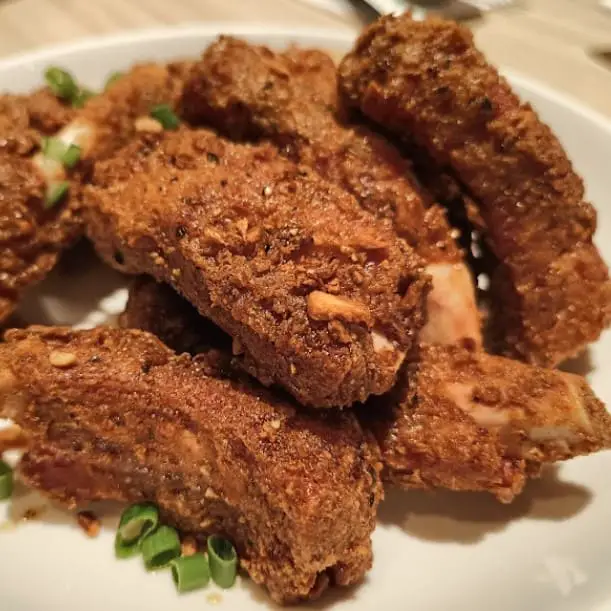 During one of our early dinner visits on the weekend, the service was efficient, and our Western food in PJ arrived quite fast. We decided to order the pork shoulder steak, and we were pleased with how it was nicely cooked and tender. The portion was substantial. However, we felt that the garlic olio could have had a stronger shouxin wine flavor, and the minestrone soup was a bit too sweet for our liking. On a positive note, we thoroughly enjoyed the sangria, which was a delightful addition to the meal.
Website: https://www.ante.com.my/ 
Address: Lot F346, First Floor, Rainforest, New Wing One Utama Shopping centre, Bandar Utama, 47800 Petaling Jaya, Selangor
5. Betty's Midwest Kitchen
Betty's Midwest Kitchen is a slightly hidden gem from the main road, though not too difficult to find. However, parking spaces are really limited, so it's best to take note of that. Once inside, the atmosphere was pleasant and inviting, and the staff greeted us warmly with smiles. 
The Western food in PJ, while flavorful, tended to lean towards the sweeter side. I ordered the ribs, and the portion was generous, perfect for sharing. The meat was tender and fell off the bone easily. Personally, I felt that toning down the sweetness just a tad bit would have made it even better, but taste preferences vary from person to person.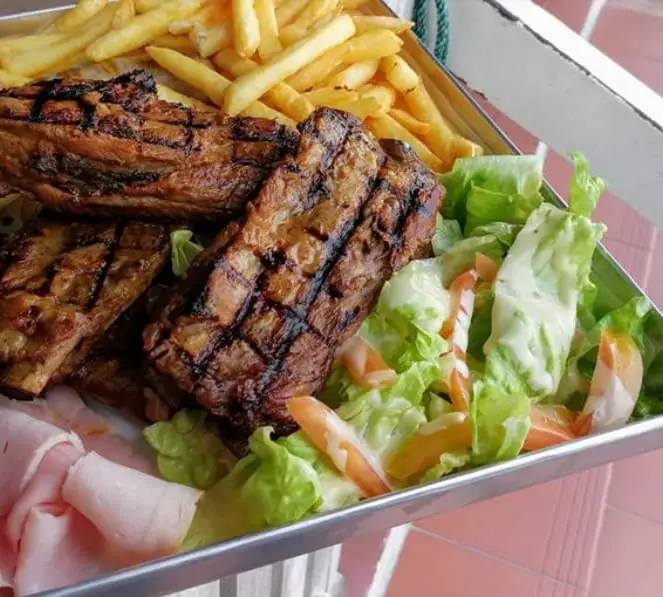 During my family's first visit, we thoroughly enjoyed the experience and decided we would return. The Western food in PJ portions were substantial and tasted delicious. The staff and owners were friendly, attentive, and quick to serve. We even received a complimentary apple crumble dessert, which was a delightful surprise. 
We look forward to exploring more items from their menu, and my personal favorite so far has been the house-cured maple bacon. The baby back ribs were delightful, with tender and flavorful meat, and I also tried their off-menu wagyu and pork chop, both of which were excellent.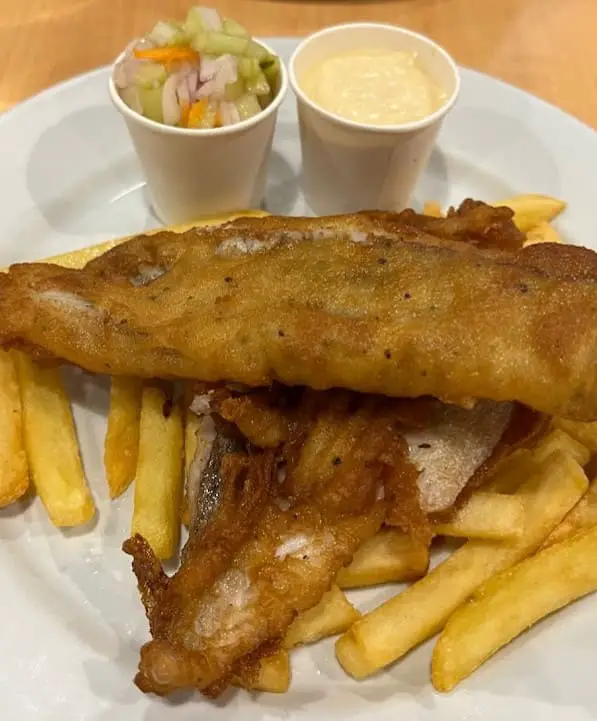 As an American food enthusiast, I found Betty's Midwest Kitchen to offer the most authentic American food in Malaysia. The Western food in PJ restaurant has been operating for over a decade, and their root beer ribs are truly tasty. It's an excellent place to satisfy your cravings for pork ribs. I also recommend trying their pork chop and aglio e olio, both of which are decent dishes. 
What's more, the prices are affordable, making it one of the best non-halal dining options in the Klang Valley area. Just be prepared for possible queues during peak times, but the experience is worth it, and I'm definitely planning to come back for more.
Website: http://www.midwestkitchen.com.my/#menu 
Address: A-G-40, Jalan PJU 1/43, Aman Suria, 47301 Petaling Jaya, Selangor
6. Vary Pasta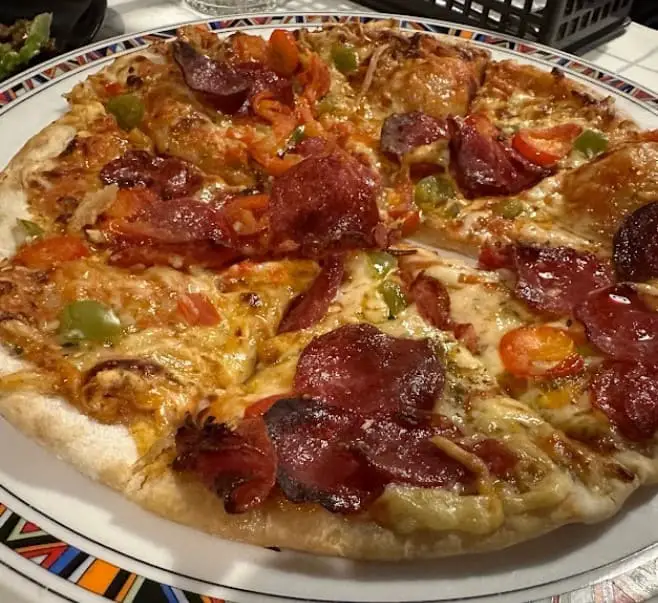 Vary Pasta turned out to be a hidden gem that we stumbled upon when we were originally planning to visit another rWestern food in PJ estaurant. Our dining experience here was delightful, and we tried their seafood paella, mushroom soup, and pizza. 
The paella and mushroom soup were definite winners, and the pizza was quite enjoyable as well. The service was remarkably fast and heartwarming, which added to the overall positive experience. We even complemented our meal with a glass of white wine from their decent selection, all at a reasonable price.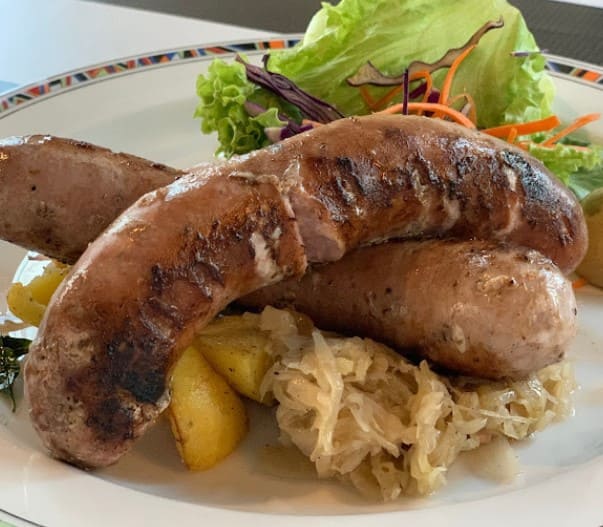 Upon entering the restaurant, we felt a homely and comforting ambiance, giving off a home-cooked vibe. However, during peak hours, the serving time was slightly slower, but it wasn't a major concern. Despite having four air conditioning units on the wall, the overall environment could be cooler. Perhaps adding cooling fans or air vents would help improve the air circulation.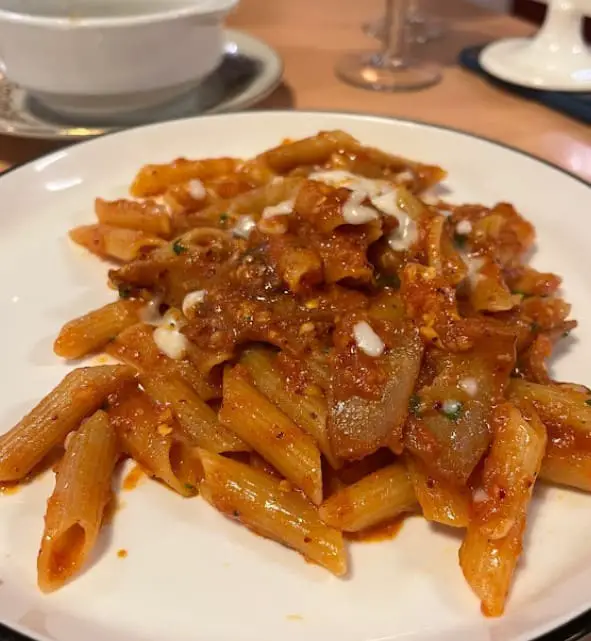 The Western food in PJ was nicely prepared and offered good value for money. We didn't expect fine plating in a family-style Western food in PJ restaurant, and the dishes had a delightful homemade touch. The pastas were cooked al dente, just as their name suggests, and the seafood paella was served hot and delicious. The chicken cordon bleu was another highlight, with a crispy exterior and melted cheese inside.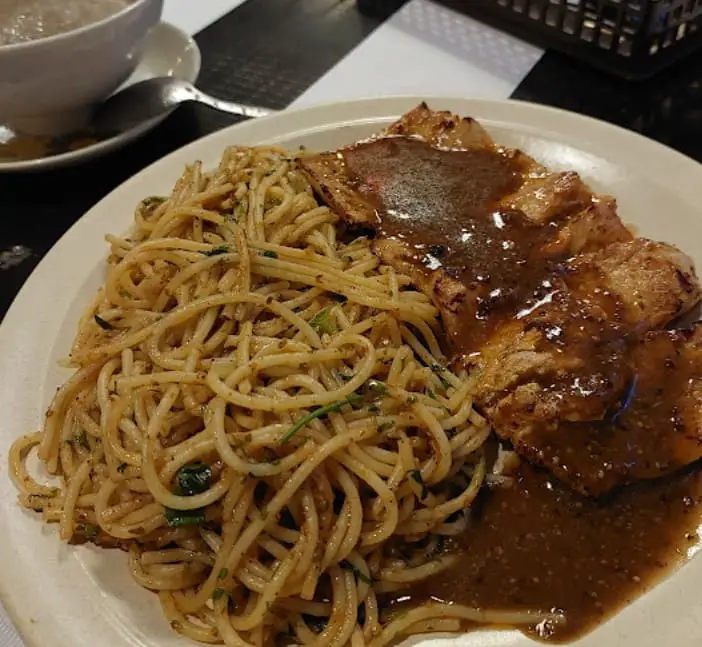 It was a pleasant surprise to see that Vary Pasta has been around for over a decade, and the classic, quaint atmosphere hasn't changed since then. The pastas still maintained their tasty, homemade flavors, making it an ideal place for families, especially for pasta-loving kids. Among their dishes, my personal favorites are the Penne Arrabiatta and Carbonara, which never disappoint.
Overall, Vary Pasta is a charming restaurant that offers a cozy and enjoyable dining experience, making it a perfect choice for families and anyone seeking delightful homemade pasta dishes in a relaxed setting.
Website: https://www.instagram.com/varypasta/ 
Address: 21 G, Jalan SS 22/23, Damansara Jaya, 47400 Petaling Jaya, Selangor
7. 17 Hills Restaurant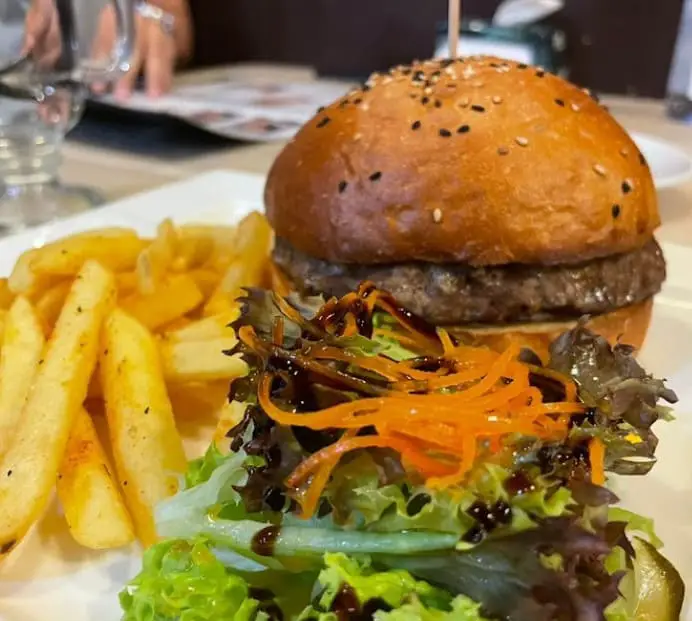 At 17 Hills Restaurant, the joy of gathering with our loved ones around a communal table and savoring lovingly prepared food goes beyond cultural boundaries. We truly believe that sharing a meal is an essential and heartwarming part of life. That's why we celebrate the communal table by offering a fine selection of dishes from both European and Asian cuisines.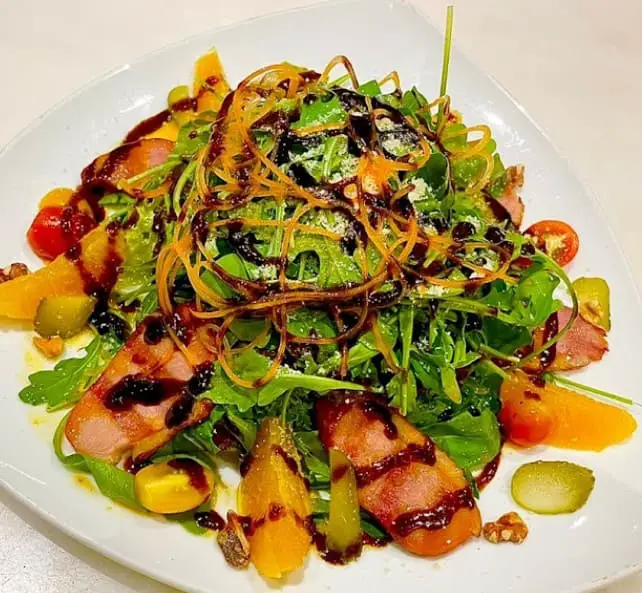 The Western food in PJ at 17 Hills is simply superb. Every bite is filled with delightful flavors that make it worth every penny spent. There are no regrets when dining here, as our stomachs are overloaded with deliciousness. The customer service is friendly and accommodating, making it a perfect spot for those who have a fondness for western food.
Personally, I can't get enough of their chicken grill. It's cooked to perfection and complemented by a mouthwatering black pepper gravy. The mashed potato sautéed with onions takes the dish to a whole new level of deliciousness. I'm already looking forward to returning to try their pasta options!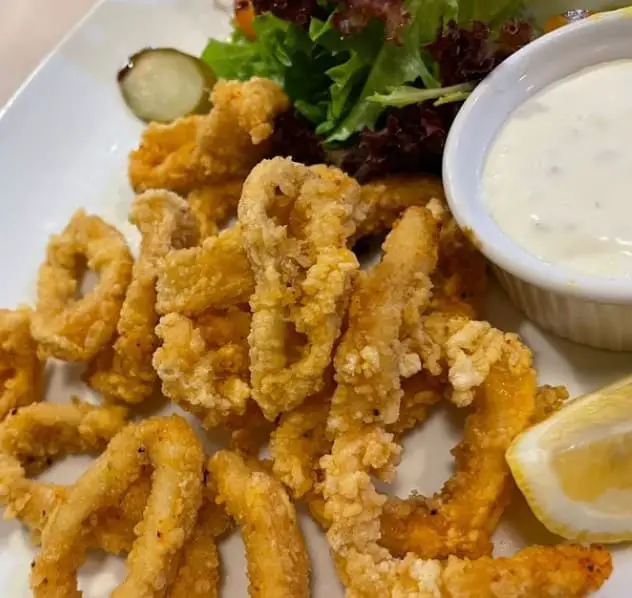 Though the lamb dish I had was a bit heavy on the salt, everything else was perfectly done, making it a great place for a delightful dinner. The Western food in PJ  is top-notch, and the service is both friendly and efficient. Some tables are placed outside, offering a non-air-conditioned option for those who prefer it. For dessert, the molten lava cake was a true indulgence, with rich chocolate oozing out with every spoonful.
The ambiance at 17 Hills is cozy and homey, and the hosts are incredibly friendly and welcoming. It's truly a hidden gem waiting to be discovered. While they don't serve alcohol here due to being a halal eatery, you can easily grab your preferred drink from Lavaa Bistro around the corner.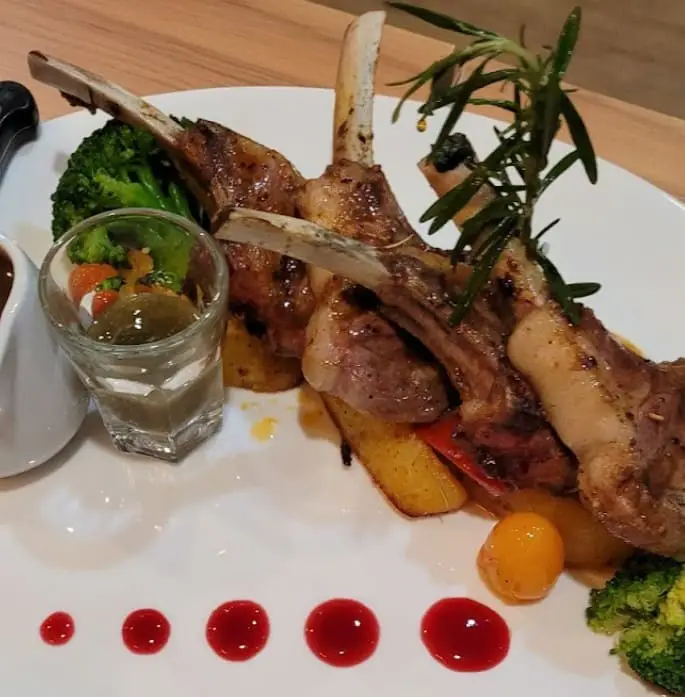 During my visit, I had the pleasure of enjoying their seafood bisque, which was packed with flavor and fresh seafood. The lamb ragu pasta, a personal favorite, lived up to its reputation with generous portions of succulent and flavorful lamb chunks. The dessert, the granade, was an absolute sinful delight that was completely worth it. Dad's lamb rack also received high praises for its excellence.
In conclusion, I highly recommend paying a visit to this new hidden gem, 17 Hills Restaurant. The combination of delectable dishes, warm ambiance, and friendly service makes it a dining experience you won't want to miss.
Website: https://www.instagram.com/17hills.pj/ 
Address: 22, Jalan 17/54, Seksyen 17, 46400 Petaling Jaya, Selangor
8. Jekyll & Hyde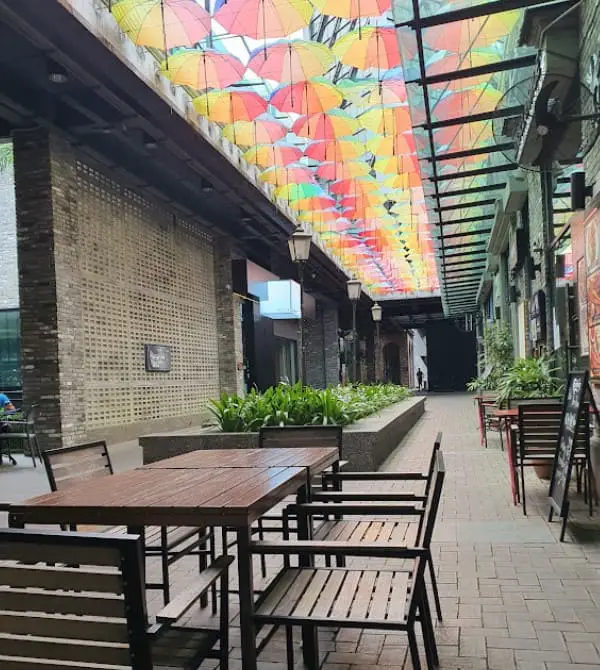 Jekyll & Hyde is a great spot if you're in the mood for simple Western food that includes pork options. During our visit to Empire Damansara, we opted for Hyde's Pub Platter and found the mini pork burger and pork meat grill to be particularly delightful, although the pork sausage was slightly underwhelming. The fruit juice had a cordial-like taste.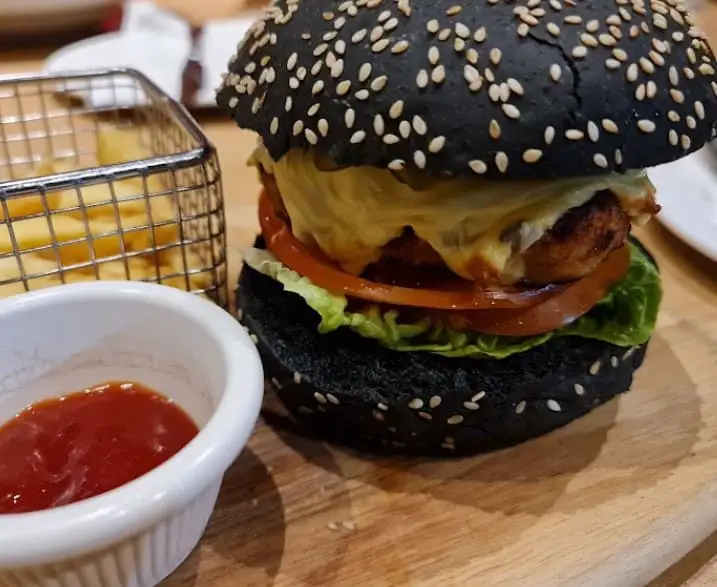 The ambiance was clean and uncluttered, providing a pleasant and not overcrowded dining experience, and the prices were reasonable for the quality of Western food in PJ  they offer. It's a fantastic place for a special night out, especially when you want a quiet venue with amazing cheese wheel pasta that leaves a lasting impression.
The food at Jekyll & Hyde was truly great. They even offer the unique feature of choosing between sitting at Jekyll or Hyde side of the Western food in PJ restaurant or at the nice outdoor sidewalk tables, allowing you to switch your mood according to your preference. Their lunch set provides good value for money, which adds to the appeal of this place.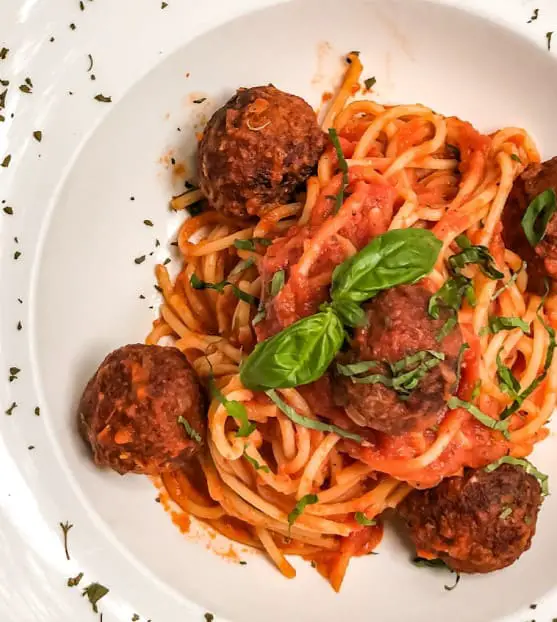 The meat we tried was superbly done, with a perfect char on the outside and tender juiciness on the inside. As a pork lover, I must admit that it's one of the best pork dishes I've had in a while. The ambience is noteworthy with a clean and industrial feel, adding to the overall dining experience. The waiter was friendly and efficient, and their alcohol selection, including options like Monkey Shoulder whiskey, is a big plus.
Jekyll & Hyde is a nice place to unwind and enjoy dinner with drinks. One of the waiters could speak Chinese and Korean, and he provided excellent service. The carbonara we had was not bad at all, and it's a good option to consider. The overall atmosphere, along with the delightful food, makes it a pleasant spot to chill and have a great time.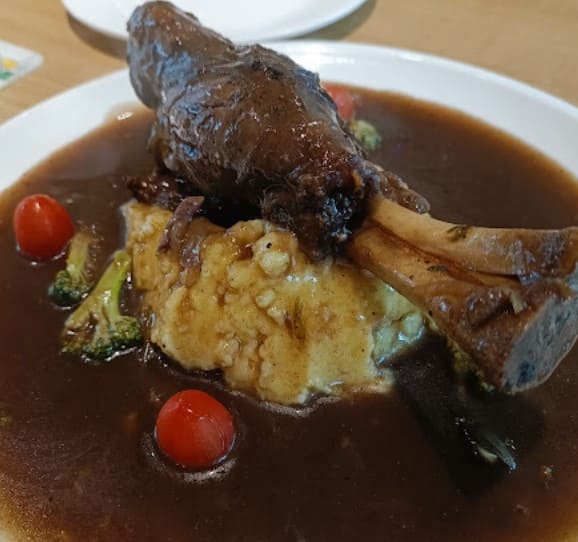 All in all, Jekyll & Hyde offers amazing Western food in PJ  and a fantastic atmosphere, all at an affordable price point. The architecture of the restaurant adds to the overall experience, and the drinks menu is also impressive. For the best results, I highly recommend trying their Pork Ribs and Pasta. While the burgers were good, they were less remarkable compared to the other offerings on the menu.
Website: https://www.facebook.com/jekyllandhyde.my/ 
Address: Empire Damansara, G18 & G19, Jalan PJU 8/8, Damansara Perdana, 47820 Petaling Jaya, Selangor
9. Farm To Plate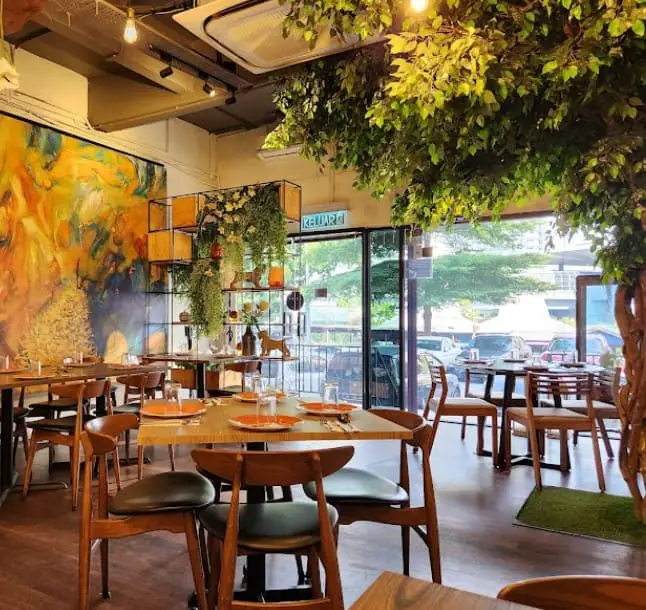 Farm To Plate has been on my radar for a while, thanks to the glowing reviews from my friends. Finally, we decided to give it a shot, and I must say, the experience was wonderful. 
The Western food in PJ restaurant boasts a great environment and provides excellent service. The best part is their commitment to simplicity and delicious flavors. They don't try to overcomplicate things, focusing on perfecting the essence of each dish.
Upon entering, I noticed the well-spaced tables, which created a comfortable and uncrowded dining atmosphere. The servers were attentive and friendly, making the overall dining experience even better. The interior decoration was creative, using egg trays to add a unique touch.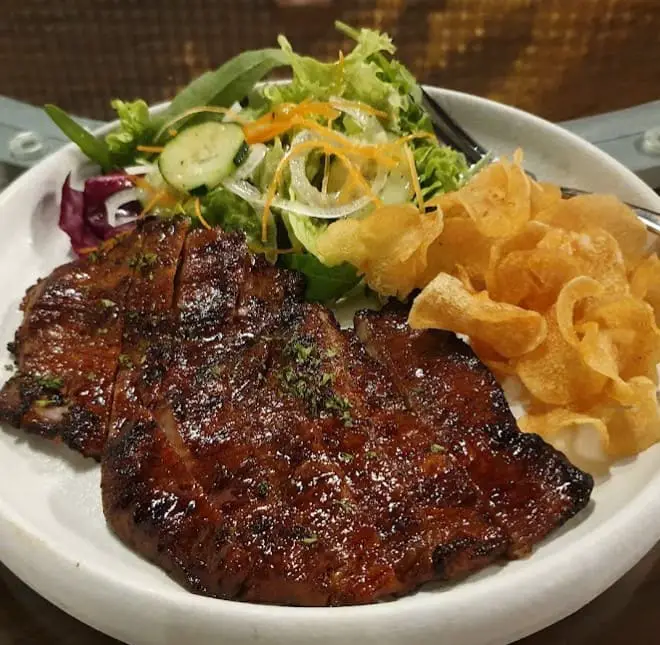 We started with their signature Iberico ribs, and they did not disappoint. The meat was tender and flavorful, leaving us craving for more. Next, we tried the Iberico masala and mushroom truffle pizza, both of which were simply delightful. 
The masala was paired perfectly with crispy bread, striking a beautiful balance of fragrance and spice. The mushroom truffle pizza was equally delicious, leaving us with high expectations for their highlight dish, the Iberico ribs, which we didn't get to try this time but definitely plan to on our next visit.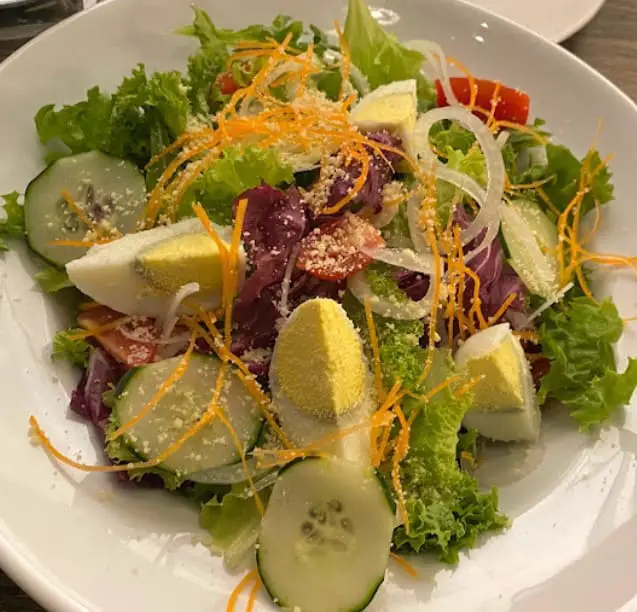 The crew at Farm To Plate truly deserves a special shout-out for their excellent service. During our visit, we witnessed their exceptional hospitality when they helped arrange a birthday surprise for a friend's celebration.
Moving on to the dim sum, each dish we ordered was a delight. The carrot cake, wu kok, and sesame balls filled with lava sesame were bursting with flavor. 
Another treat was the taro flaky puff. Having both Western and dim sum offerings made this dining experience truly unique. The mushroom soup was tasty, but unfortunately, the spinach beetroot salad didn't impress us much.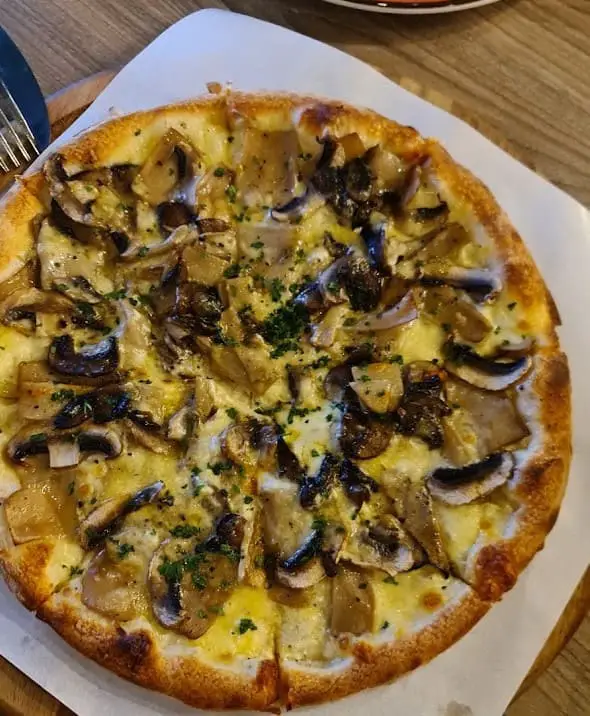 In conclusion, Farm To Plate is a place I would definitely visit again. The service, flavorsome dishes, and creative atmosphere left a positive impression. The only downside might be the slightly challenging parking situation, but it's well worth it for the delightful dining experience.
Website: https://farmtoplate.com.my/  
Address: 4, Jalan SS 20/10 Damansara Kim, Petaling Jaya, 47400 Petaling Jaya, Selangor
10. The Butcher's Table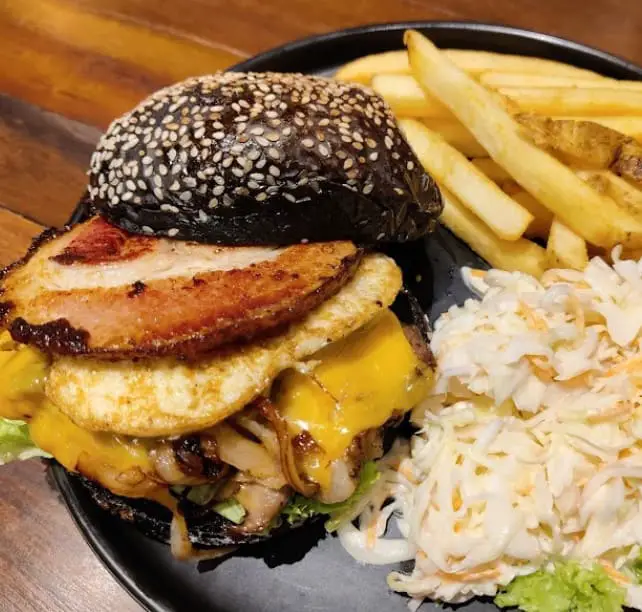 The Butcher's Table, situated in a quiet shoplot at SS2, welcomes you with a simple interior featuring picnic-like tables and benches. However, the real highlight of the night was the food! 
We tried the unique cheese sausage, which was impressively huge albeit a bit pricey. Nevertheless, it was definitely worth a try. The bacon fried rice was spot-on in taste, and the crispy roast pork was simply irresistible, satisfying our dinner cravings.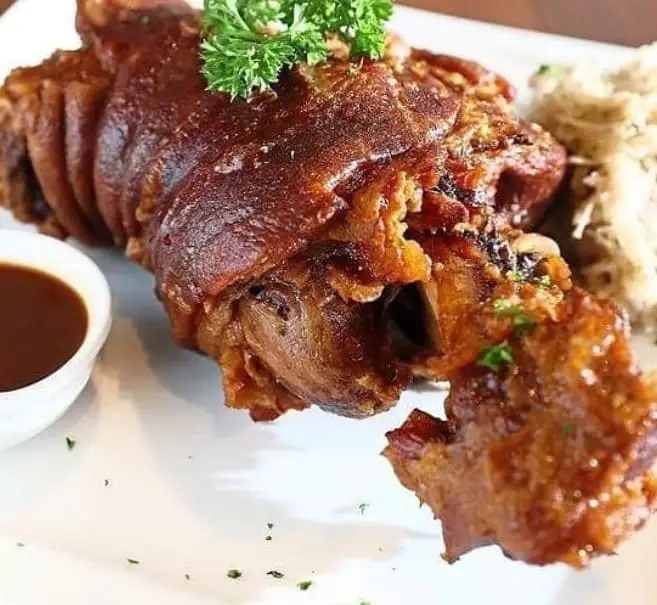 The variety of choices on the menu is impressive, ranging from breakfast options to ham with delightful sauces and pizzas. Just keep in mind that some items may take about 20 minutes to be served. 
The crispy Siew Yok was absolutely yummy, and their sausages are a must-try! The Western food in PJ tastes incredibly nice, so it's a good idea to call in advance and make a reservation to avoid disappointment.
The Butcher's Table primarily focuses on meat dishes, and they execute it brilliantly. The Western food in PJ was delicious, and the service was excellent. 
We especially enjoyed the sausage platter, where each sausage had a unique and well-balanced flavor profile. The fried rice was also a delightful treat. We are eager to return and explore more dishes on their menu. However, it would be even better if they offered the option of adding 1 or 2 greens as sides.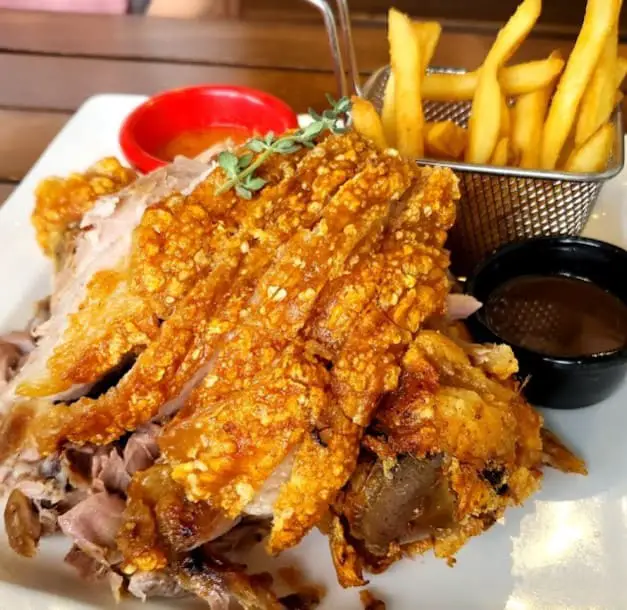 As a first-timer, I was delighted by the seriously good roast pork and the creamy and delicious spaghetti carbonara. The dining experience here is top-notch, but it's essential to make reservations for dinner time as it can get quite packed. The service was fantastic, and I'm already looking forward to my next visit.
I have been a fan of The Butcher's Table for years, but I've noticed some changes in their menu lately. While the pork dishes remain the same and are still fantastic, I can't help but feel a bit disappointed by the smaller portion of roast pork.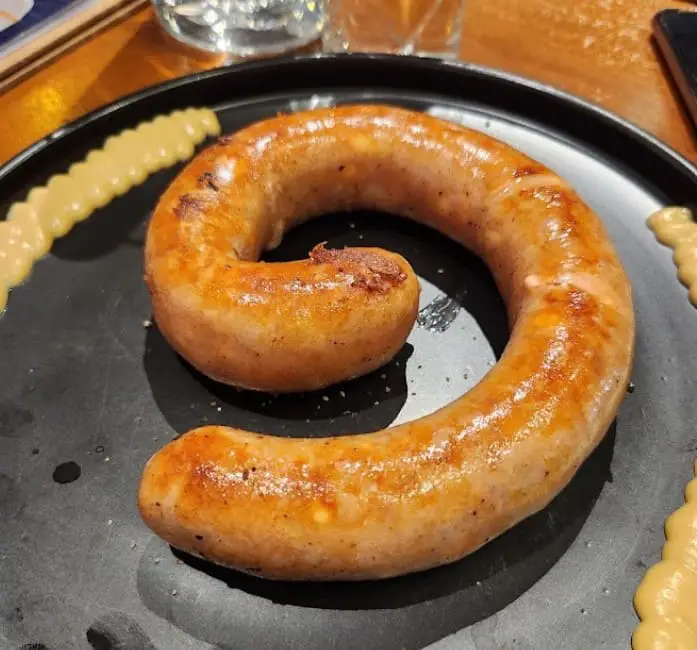 The fusion cuisine of pork lard Chinese sausage fettuccine was a burst of deliciousness, especially the spicy option. The butterfly pork steak was so tasty that we ended up getting a takeaway for my dinner. The bratwurst with white sauce was another flavorful delight. The ambience was great, and the service was prompt and attentive.
For pork lovers, The Butcher's Table is a must-visit! Their roasted pork melts in your mouth and is among the best I've ever had. Pair it with a German beer for a perfect match! However, do keep in mind that making a reservation is highly recommended, as the place gets fully booked as early as 6 pm.
Website: https://www.facebook.com/MYButchersTable/ 
Address: 26, Jalan SS 2/103, SS 2, 47300 Petaling Jaya, Selangor
11. a'Roma dinings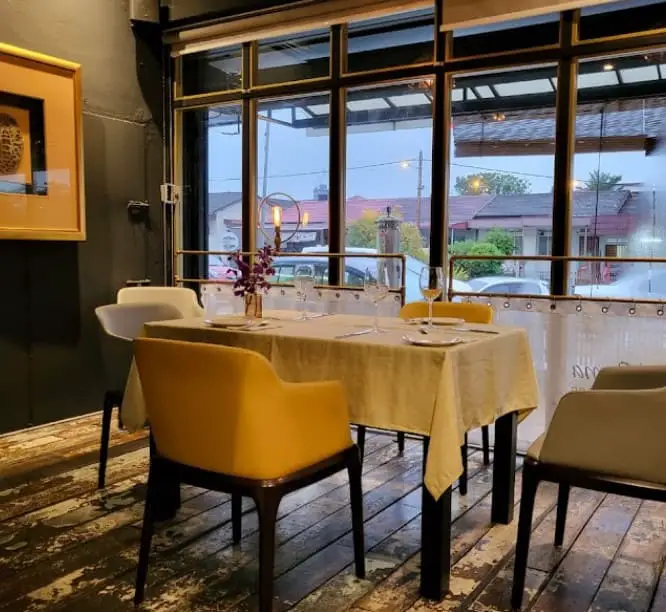 a'Roma dinings, a premium casual Italian restaurant in Old Petaling Jaya, offers an authentic Italian dining experience with a delightful selection of Italian cuisine, wines, and artisan coffee. Their commitment to quality shines through as they make all their pastas fresh daily, using a machine imported from Italy and a blend of Italian double "00" and Italian Semolina combined with local "Kampong" eggs.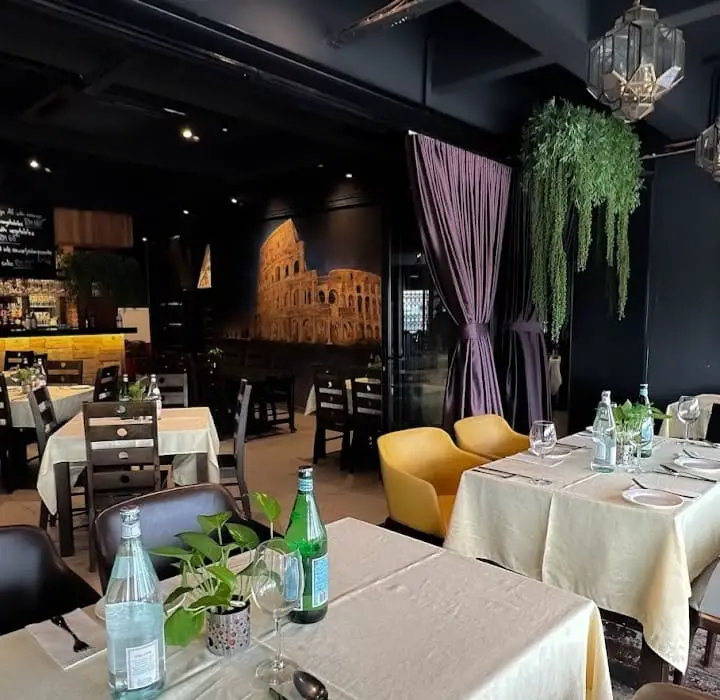 By chance, we stumbled across this Western food in PJ restaurant and decided to give it a try, and we were not disappointed! The attentive and knowledgeable staff, especially Shaq, made our dining experience even more enjoyable.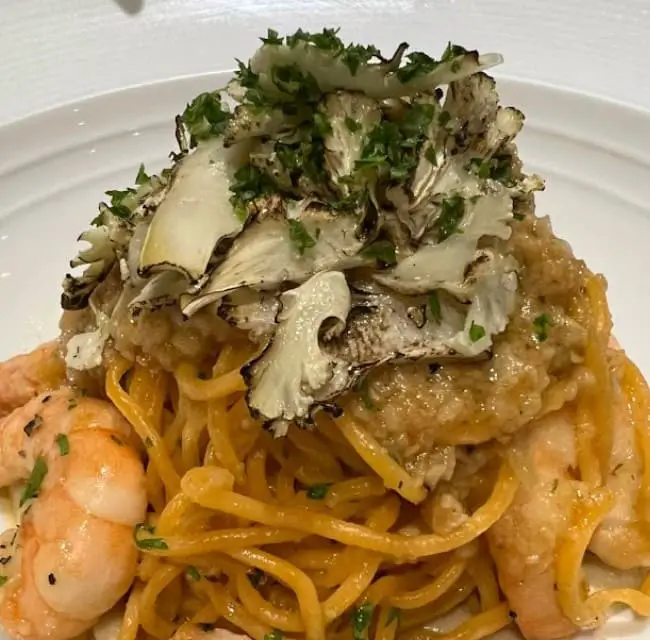 We savored the escargot, which had a mellow and mild flavor without being overpoweringly garlicky. The ox tail was a new taste for us, and we loved how it was prepared, complemented by the grilled vegetables and gravy.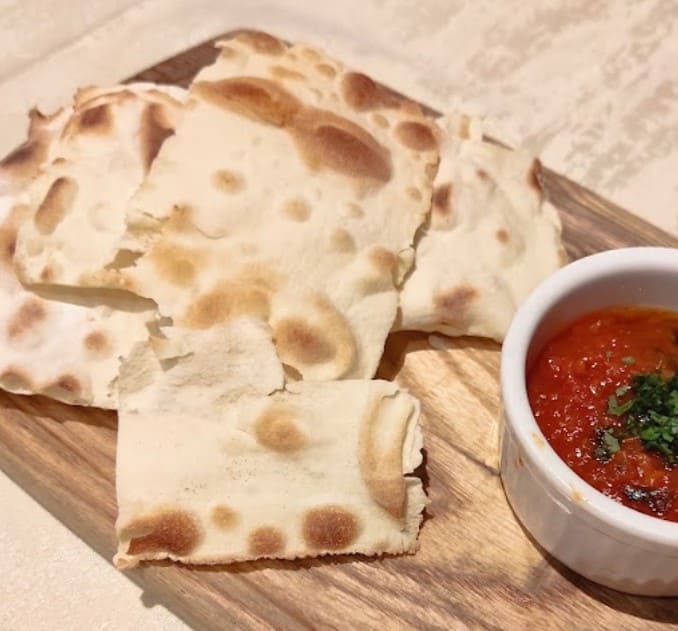 The saffron pasta was a highlight of the meal, bursting with flavor and a clear reflection of the chef's passion for his craft. To top it all off, they surprised us with a cake for my partner's birthday—a heartwarming gesture that made the evening even more special. We highly recommend this restaurant and will definitely return.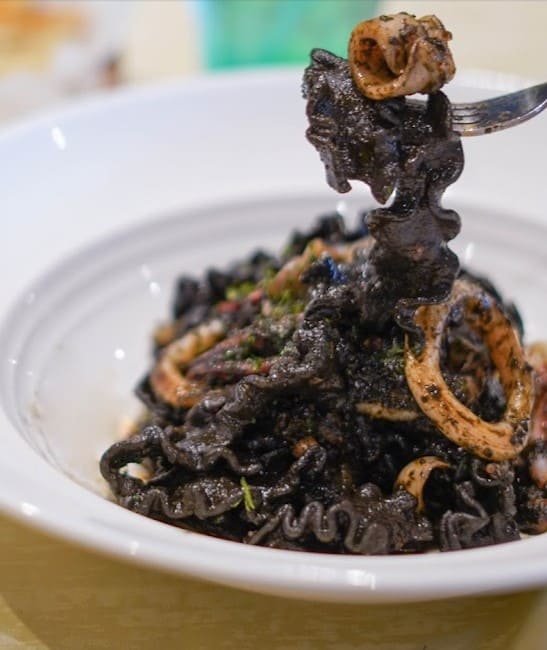 The Italian fare at a'Roma dinings is hearty and delicious. We indulged in their freshly handmade squid ink pappardelle and spaghetti vongole, and we're already looking forward to trying more dishes in the future. The pasta was perfectly chewy and seasoned to perfection. Not to be missed are the freshly shucked Japanese oysters, generously sized and brimming with creamy sweetness that delights the palate.
Website: https://www.aromadinings.com/#menu  
Address: 1, Jalan 20/14, Taman Paramount, 46300 Petaling Jaya, Selangor
12. Grub by Ahong & Friends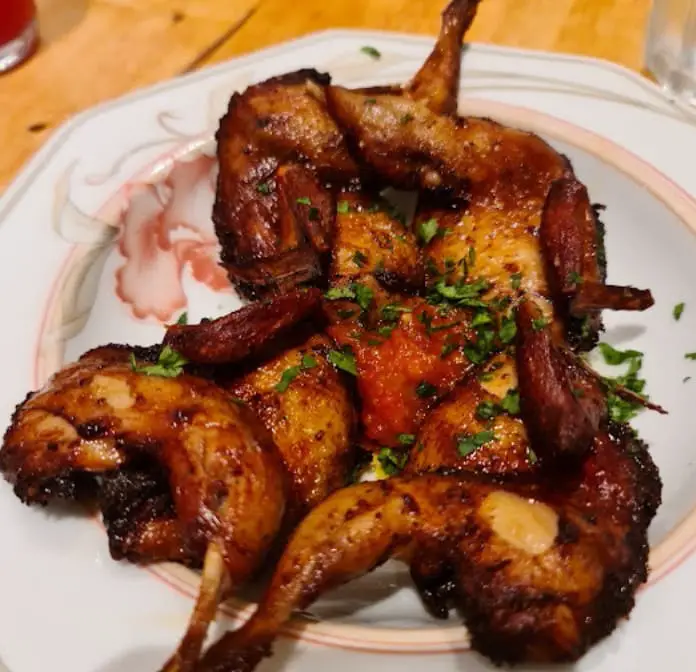 Grub by Ahong & Friends impressed me with their delicious beef dishes. The Wagyu mb6/7 was a delightful treat, perfectly charred and seasoned, and cooked to the right doneness. The Ny strip was also a value-for-money option at RM70.
One minor improvement could be offering more side dish options. Currently, all dishes come with a mixed seasoned house salad and potato salad. However, overall, it's definitely worth returning to.
This place is a steak haven where you feel like no homemade steak could surpass the one they serve. I highly recommend trying the beef meatball spaghetti—the meatballs are large and incredibly tender. Even the potato salad, a side dish, was creamy and flavorful, making each bite a delight.
I'd suggest making a reservation as this friendly neighborhood steak place is always fully booked. And for good reason, the quality of the steak is excellent. If you can't get a reservation through TableApp, there's a chance for walk-ins, but arriving early is advisable.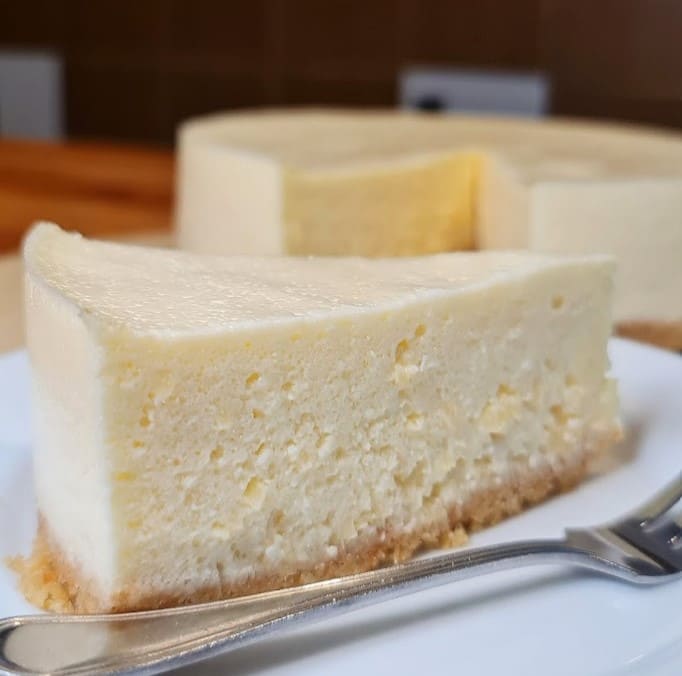 With less than RM100, you can enjoy a fantastic steak at this go-to place for quality meat. The meat was tender and juicy, and the mustard sauce added the perfect touch. The potato salad served as a side was heavenly—soft and flavorful. The fresh and crisp salad completed the perfect plate.
For those who prefer lamb over beef, the lamb macaroni is a great choice. While it tasted fantastic while hot, it had a slight gamey taste when it cooled down. Nevertheless, it's an enjoyable dish. Parking can be limited, especially on weekends. There are also some British classics on the menu, like Beef Wellington, which requires pre-ordering. The seating is casual and makes use of any available space.
Website: https://www.facebook.com/hongmasterchef/ 
Address: 608, Jalan 17/10, Seksyen 17, 46400 Petaling Jaya, Selangor
13. Rockwall Grill & Bistro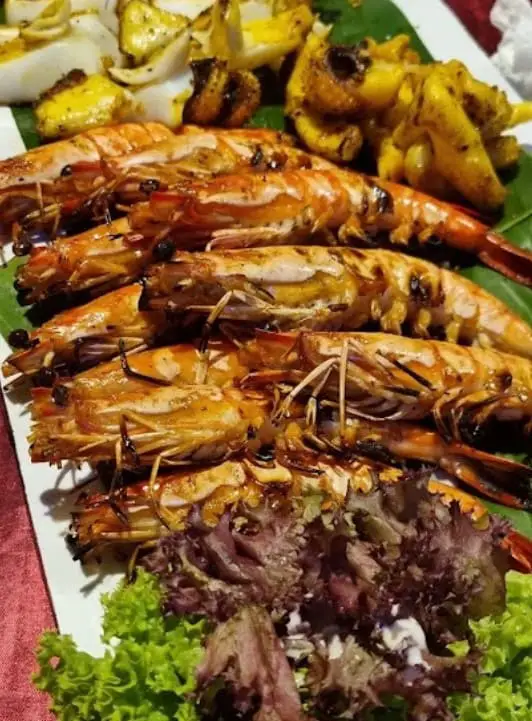 Rockwall Grill & Bistro offers a delightful dining experience with its good Western food in PJ  and generous portions. As a non-halal establishment, we had the pleasure of trying a variety of dishes, including the rib eye steak, lamb steak, creamy seafood pasta, saba fish (which came in a big serving), fish & chips, pork shoulder steak, pumpkin soup, and mushroom soup. We were pleased with all the dishes and left the restaurant satisfied.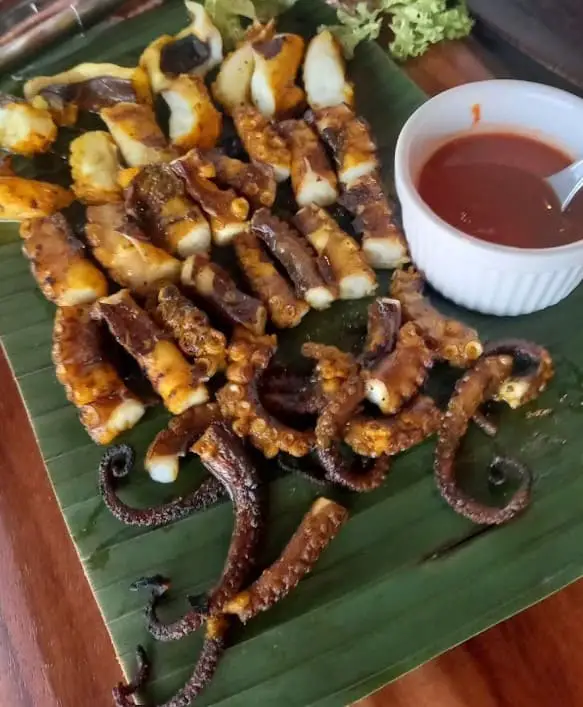 The setting of the Western food in PJ restaurant is nice, and we received attentive service from the friendly Filipino waitresses. The chef even came out to talk to us before we left, adding a personal touch to our dining experience.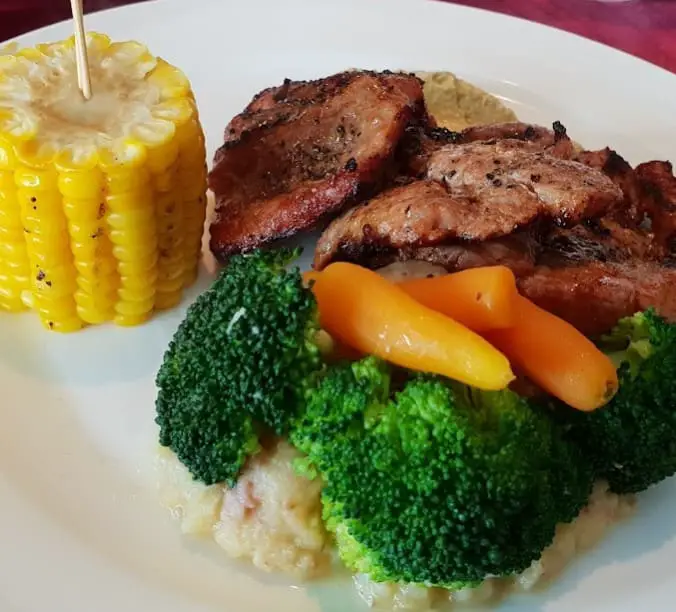 They have an extensive wine selection, with options ranging from RM89 to a few hundred per bottle. We ordered a recommended bottle of wine from Argentina worth RM109, which complemented our meal perfectly.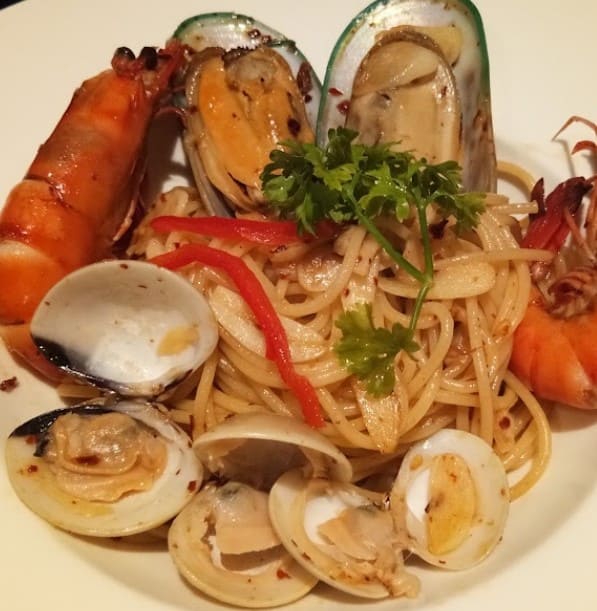 Rockwall Grill & Bistro is a great place for a family birthday celebration, offering a good wine selection and refreshing cold beer. While they lean towards pork-oriented dining, their seafood selection is sourced fresh from the fish jetty, ensuring the quality and freshness of their dishes. The interior and outdoor seating provide a lovely and cozy atmosphere for dining or enjoying drinks.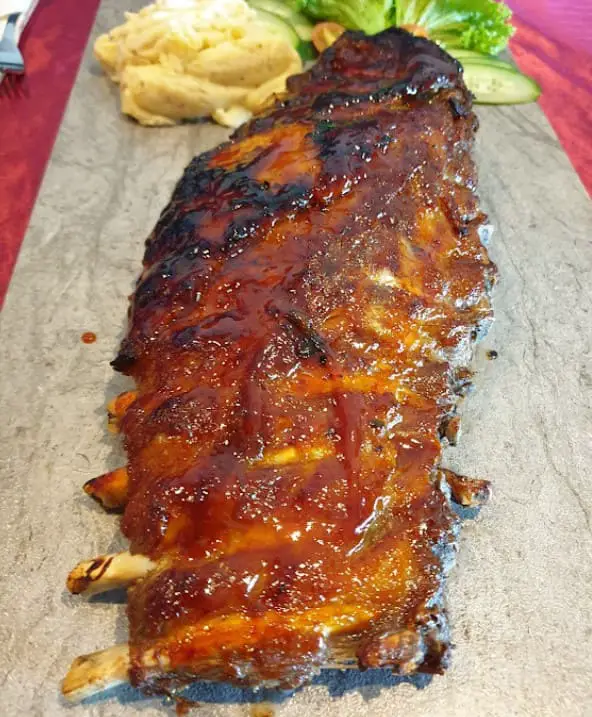 We particularly enjoyed the fantastic Western food in PJ , like the 200g quality salmon for yee sang during Chinese New Year, and the extensive menu that offers a wide variety of dishes.
This has become our family's favorite place to indulge in delicious pasta, juicy grilled meats, and delectable desserts like the salted egg lava cake. The portions are quite filling, and the prices offer great value for money. A truly delightful dining experience overall.
Website: https://www.facebook.com/rockwallgrillandbistro/ 
Address: Building, 2, Jalan SS 3/31, Taman Universiti, 47300 Petaling Jaya, Selangor
14. Bistro à Table
Bistro à Table, nestled in the SS17 Petaling Jaya area, offers an exclusive dining experience with its contemporary French and local fusion dishes, thoughtfully curated to cater to Malaysian palates. The impeccable service provided by the waiters truly elevated the fine dining experience, and the ambiance of the Western food in PJ restaurant was excellent.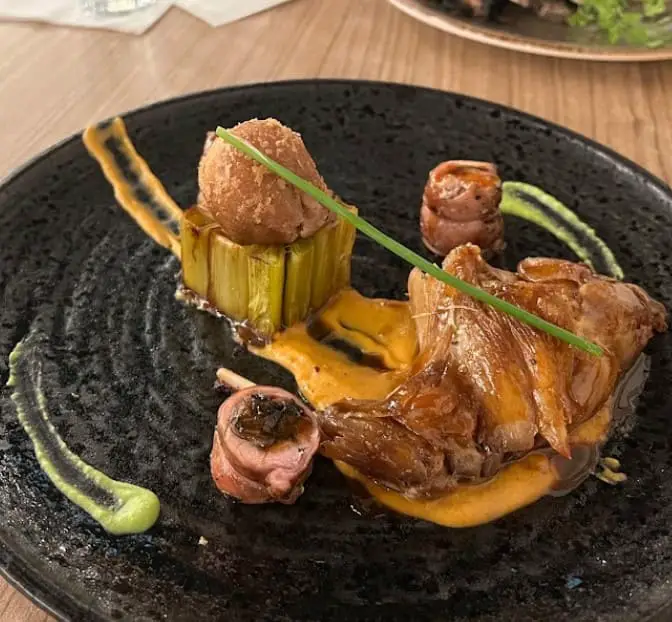 During our visit, we opted for the 4-course degustation menu, which turned out to be a delightful culinary journey. The meal started with a maple syrup coddled egg accompanied by bread and butter, offering a fantastic flavor profile. The fish broth risotto with cherry tomatoes was a standout, boasting a smooth and silky texture that made it one of the best risottos we've ever tasted.
The highlight of the meal was the main course, a sea bass with ginger sauce, prepared with finesse and a local touch reminiscent of the steamed sea bass with ginger soy sauce commonly found in Chinese restaurants. It was a perfect fusion of flavors.
For dessert, we enjoyed a mango pavlova, a creamy and light treat that provided a superb ending to the meal. Considering the portion size and top-notch service, the price was quite reasonable, and we're already looking forward to returning in the near future.
Bistro à Table not only excels in its foWestern food in PJ od but also offers a pleasant atmosphere and friendly staff. The menu includes quite a number of vegetarian and vegan choices, such as the fig parmesan salad, mushroom risotto, and Thyme crusted papaya pie. The hospitality of the staff, especially Faisal, was praiseworthy, as he provided warm and engaging service throughout our visit.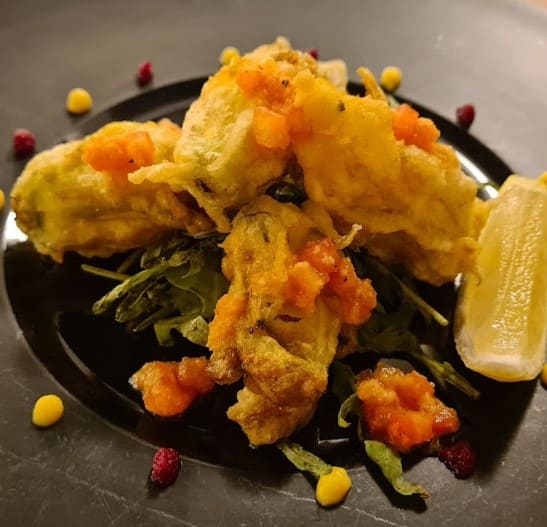 The Western food in PJ restaurant's ambiance is perfect, and we were seated in a section with curtains for added privacy. Soft romantic French music played in the background, enhancing the dining experience.
We appreciated the effort to support local producers, as many of the dishes featured locally sourced ingredients, making the experience even more meaningful.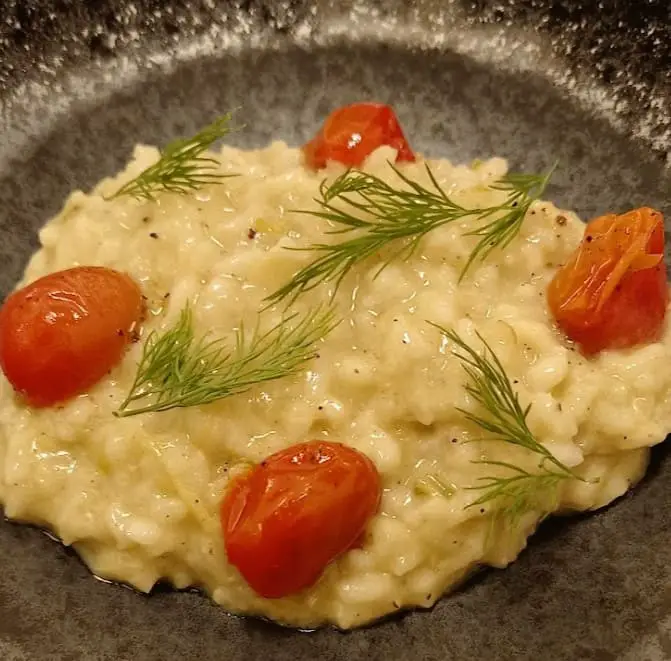 Overall, the Western food in PJ was not only tasty but also beautifully garnished, and the cozy and warm ambiance, combined with the soothing music, created a perfect setting for a delightful meal. The friendly and attentive service, including the chef personally serving our birthday cake, left a lasting impression on us. We left the restaurant feeling satisfied and full, and the chef kindly helped us pack the leftovers to take home. We can't wait to visit again soon.
Website: http://bistroatable.com/menu.html 
Address: 6, Jalan 17/54, Seksyen 17, 46400 Petaling Jaya, Selangor
15. Sköhns Canteen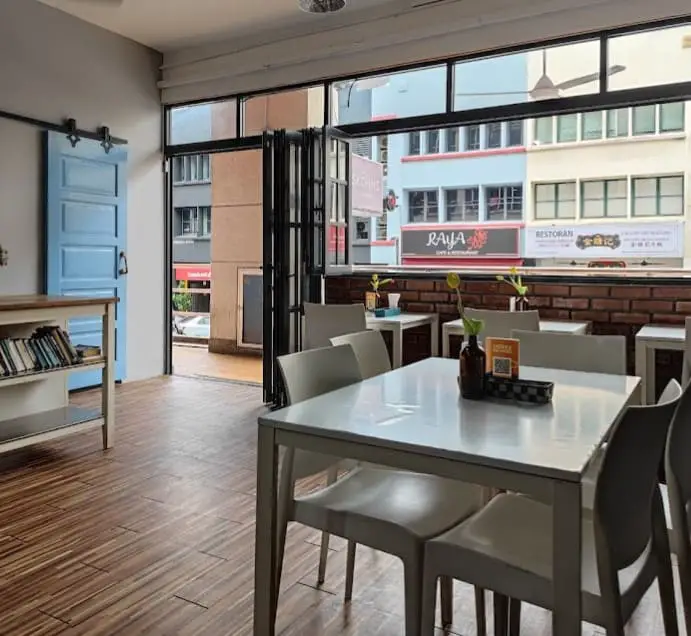 Sköhns Canteen in Damansara Perdana PJ is a delightful Muslim-owned casual eatery that specializes in hearty Halal western meals. Their focus is on providing great value and delicious food in a family-friendly environment. The menu features a selection of simple Western favorites, including steaks, chops, pastas, burgers, hotdogs, and more, catering to the entire family's tastes.
As regular patrons of Skohns, we can't help but praise this place for consistently delivering delicious, high-quality, and affordable grub. It has been our go-to spot for years, and they never fail to impress us with their offerings.
One aspect that stands out about Sköhns Canteen is their commitment to giving back to the community. It's heartwarming to see a good Western food in PJ establishment run and owned by good-hearted people, making it a brilliant combination.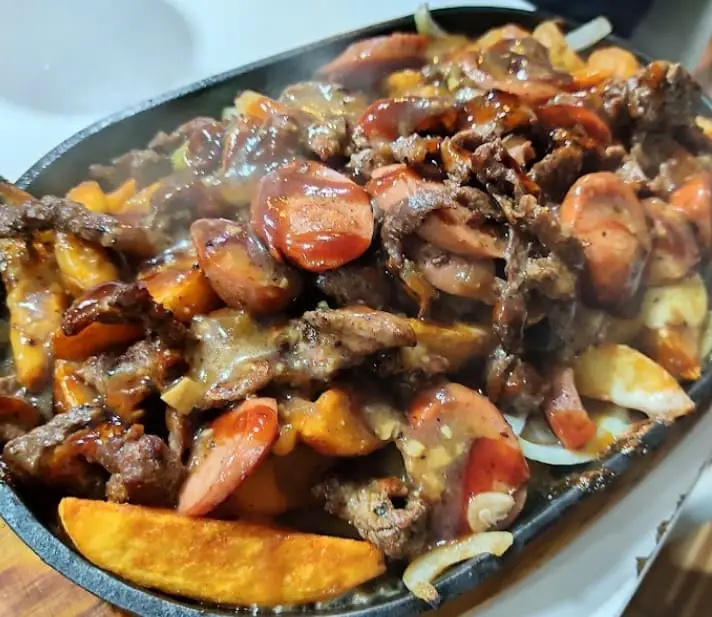 When we dine here, we are always amazed by the generous portion sizes, and the fact that it's a halal eatery is a definite plus. However, it might be worth noting the cleanliness of the cups for free flow plain water.
The real star at Sköhns is undoubtedly their beef burger. Hands down, it's one of the best we've ever tasted, and we find ourselves ordering the double cheeseburger with fries repeatedly. The taste of the beef is simply unforgettable!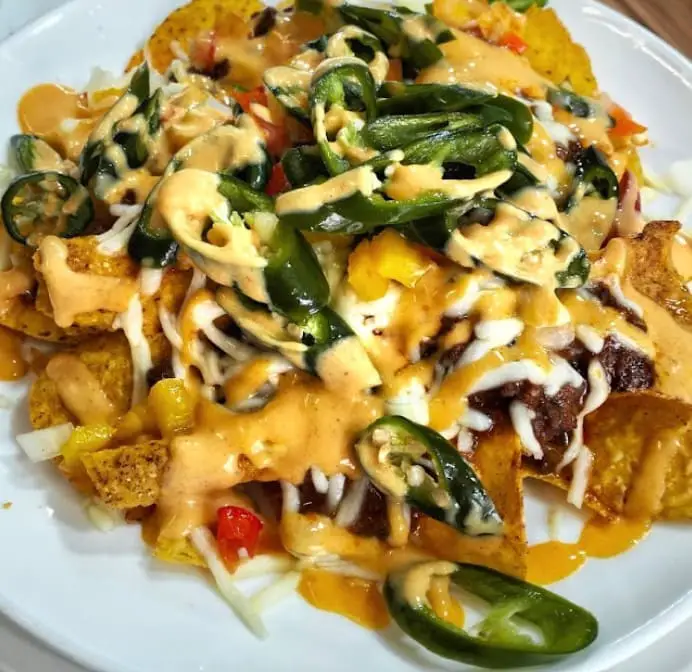 The love for this place extends to our entire family. The lasagna is a must-order dish as our kids can't get enough of it. Alongside the fantastic burgers and pasta, they also have the best scones around, becoming a staple for us whenever we visit.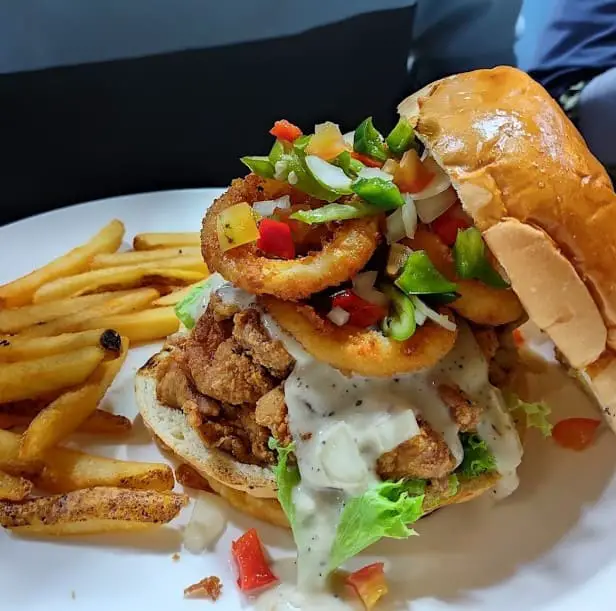 Sköhns Canteen offers a great variety of quality Western food at unbeatable prices. We highly recommend trying their lamb shank, country fried steak, burgers, and philly cheese steak. Their lunch set is especially remarkable, offering fantastic value for just RM13, making it one of the best deals in the Klang Valley.
Website: https://www.instagram.com/skohnscanteen/ 
Address: The Place, G-13, Jalan PJU 8/5g, Damansara Perdana, 47820 Petaling Jaya, Selangor
As someone who frequents PJ's Western food scene, I find the culinary landscape to be diverse and exciting. From charming cafes with delightful pasta dishes to bustling Western food in PJ restaurants offering succulent steaks and burgers, there's something to satisfy every palate. Whether it's a Muslim-owned eatery serving hearty Halal options or authentic Italian cuisine, the choices are abundant and cater to various preferences. 
These dining experiences have been delightful, and I appreciate the effort put into providing great value and delicious Western food in PJ in family-friendly environments. PJ has truly become a hub for Western gastronomy, and I look forward to continuing my culinary journey, discovering more hidden gems and savoring the flavors this vibrant city has to offer.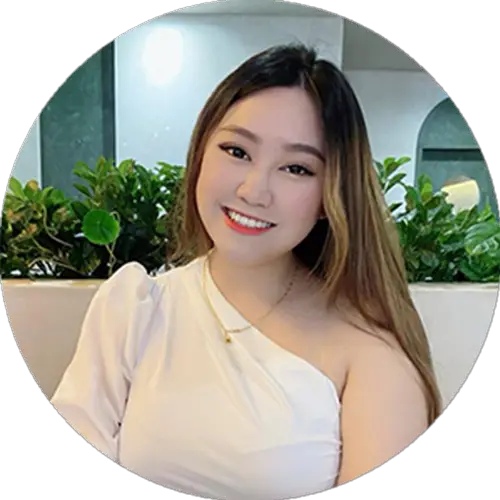 Valerie, Food Blogger In Malaysia
Valerie Seow, a prominent Malaysian blogger, has earned a well-deserved reputation as a reliable explorer of eateries in Petaling Jaya (PJ).
With an insatiable passion for food and a keen eye for detail, Valerie has taken the local cafe scene by storm. Her engaging blog posts showcase not only her impeccable taste in coffee and delectable treats but also her knack for uncovering hidden gems in the bustling city of PJ. 
Through her vivid descriptions and captivating photography, Valerie manages to transport her readers into the cozy ambiance of each cafe she visits. As a trusted source for food enthusiasts, her recommendations have become a go-to guide for those seeking delightful culinary experiences in PJ.