As a frequent visitor to PJ, Petaling Jaya area, I was enchanted by the diverse and inviting cafe culture. From trendy modern spots to cozy hidden gems, each cafe offered a unique experience with delightful coffees, dishes, and desserts. The warm and friendly ambiance made me feel at home, and I can't wait to explore more of these cafe at PJ.
More exciting eateries:
These cafes in TTDI are well-known for good reasons!
The food scene in PJ boasts wonder delicacies on other fields as well such as Western food in PJ,  Petaling Jaya Thai food and Japanese food in PJ.
1. Strangers at 47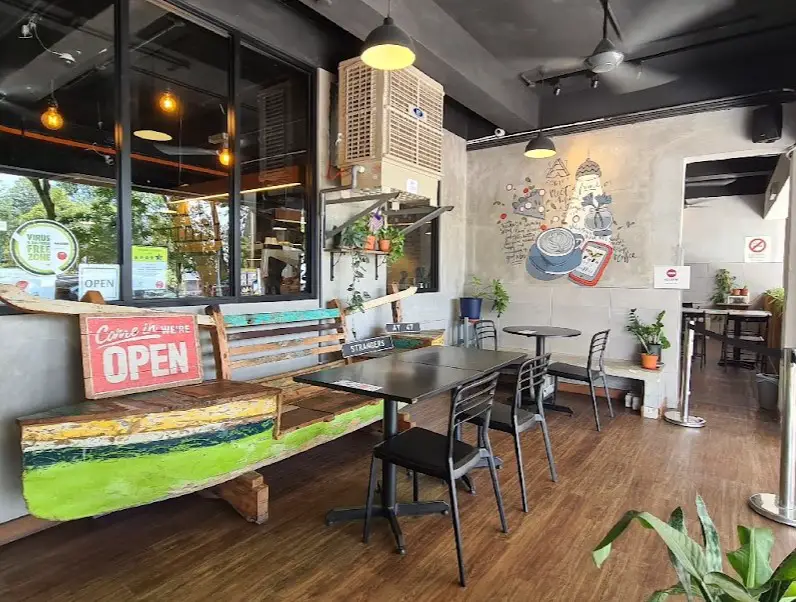 Dined at Strangers at 47, and I must say, the food here is truly amazing. However, it leans a bit heavy on the budget. One dish that stood out for me was the Pesto Chicken Sandwich, a delightful choice. Another recommendation is the 'Shore to Please,' which turned out to be fantastic. The red velvet crepe with whipped coffee inside was a delightful treat, and the ice cream was refreshingly delicious.
This cafe at PJ  truly impresses as a dining destination. We especially loved the Pesto Chicken Sandwich with its wonderfully flavored house-made pesto and perfectly crispy yet soft sourdough. We also tried the savory crepes, particularly 'A Hen's Crush,' which was good, though not as flavorful as the pesto sandwich. The attentive service staff contributed to a pleasant dining experience. It's a cafe at PJ  we highly recommend.
The drinks were undeniably good, boasting undiluted yumminess. We savored the sweet potato and matcha strawberry offerings. As for the food, we indulged in the 'Shore to Please' crepe and the roasted chicken. Both dishes were enjoyable, but the crepe stood out with its surprising and delightful multi-layered taste. It ranged from buttermilkiness to cheesiness – an absolute delight.
The food here is truly amazing, and the service crew deserves applause for their excellence. The waiters were well-trained and thoughtful, leaving a lasting impression. We left the cafe at PJ  feeling satisfied and impressed, and we are already looking forward to our next visit.
While the space may not be the most comfortable for extended conversations due to the echo, the food makes up for it. The roasted chicken was brimming with flavor, and the crepe was a sheer delight. I am definitely planning to return for more.
The overall food experience at Strangers at 47 was quite pleasant. The Pesto Chicken Sandwich was enjoyable, although I thought pan-grilling it in butter was a tad excessive. The standout, however, was the 'Lethal Shrooms' crepe with its perfectly poached egg and complementary balsamic drizzle. I found the crepes to be their forte. Among the drinks, the matcha latte and flat white were delightful, while the classic kombucha stood out with its unusual strength and sourness.
The service was pretty good, although the restaurant gets quite busy, and the expansive layout sometimes makes it easy to get lost in the crowd. Nonetheless, the bright and airy ambiance with ample natural light creates a pleasant atmosphere. I was also impressed with the abundance of charging ports available throughout the restaurant, making it convenient for customers in need of charging their devices.
Website: https://linktr.ee/strangersat47 
Address: 45, 47 49, Jalan 17/45, Seksyen 17, 46400 Petaling Jaya, Selangor
2. Jam and Kaya Café
Jam and Kaya Café, a humble establishment located in the sports center. As I stepped in, I was greeted by a bright and welcoming interior, and the hospitality was truly great.
Among the dishes I tried, the duck rice was good, though the rice could have been a bit softer. However, my personal favorite was the carbonara, which I had ordered for delivery previously. It was simply delightful. To end the meal on a sweet note, I savored the brownies ice cream, which was a treat, along with a refreshing mini ice lemon tea.
This cafe at PJ left such a positive impression on me that I couldn't resist leaving a comment about their food, service, and ambiance. For my first visit, I found it to be a cozy and inviting space. The food truly stood out with its fantastic flavors, and the waitstaff was attentive and polite. The pricing was reasonable, just what one would expect from a café like this. I highly recommend giving their unique menu a try, as it sets them apart from other cafes in the area.
Jam and Kaya Café tends to get quite crowded, especially on weekend mornings, likely due to its proximity to the swimming pool and sports facility. Nevertheless, the café's distinctive outlook stands out in the vicinity.
Among the dishes I tried, my personal favorite was the coconut kaya pancake paired with refreshing orange ice cream. The Kaya had a unique twist that I really enjoyed. On the other hand, while the homemade chicken patty croffin was flavorful, eating it was a bit messy and not ideal for sharing.
The big breakfast, however, was rather average, with the sausage being the most notable item. It was a decent portion but didn't quite stand out as much as the other dishes.
In general, the cafe at PJ  felt like an oasis, offering good food and refreshing drinks. The brownies with ice cream were particularly delicious, and while I didn't try their pancakes yet, everything on the menu seemed to be crafted with care, love, and pride.
The café's atmosphere made me feel as comfortable as if I were in my own backyard, enjoying coffee and brunch with my closest friends on a lazy Sunday. I left the cafe at PJ  fully satisfied with the tasty and fresh food that was served.
For those looking for vegetarian options, you can request salads or pancakes with vegan-only ingredients.
One of the highlights of my experience was the spicy prawn pasta, with its handmade spaghetti that I absolutely loved. Additionally, the crispy sweet potato fries served as a delightful accompaniment to the dish.
Website: https://www.facebook.com/jam8kayacafe/ 
Address: PJ Palms Sport Centre, 1, Lorong Sultan, Bandar Baru Petaling Jaya, 46200 Petaling Jaya, Selangor
3. Hideaway Cafe
I had the pleasure of discovering the Hideaway Cafe, a cute little hidden gem. As we approached the entrance, lively green potted plants hanging around welcomed us. The café offers both indoor and outdoor dining options, giving it a cozy cottage-like experience. The ambience was peaceful and calm, enhanced by soothing background music. The staff were warm and welcoming, adding to the overall pleasant atmosphere.
Their menu boasted a variety of delectable cakes, scones, and coffee or tea, with prices ranging from RM 7 to RM 15. We decided to try the scone, lemon cake, local coffee, and matcha latte. The scone was simply heavenly, served warm with a delightful taste when paired with butter. The sugarless local coffee was a perfect complement to the tangy and zesty lemon cake, which was coated with a sugar glaze. The matcha latte, served in a charming cup, leaned towards the sweeter side.
The cleanliness and tidiness of the cafe at PJ  were impressive, and the restroom was hygienically clean, though it lacked a water bidet. Nevertheless, tissues were thoughtfully provided. The interiors of the café exuded elegance and beauty, contributing to a wonderful overall experience. We thoroughly enjoyed our cozy time at the Hideaway Cafe and extend our thanks for their excellent service.
This café truly lives up to its name as a good hideaway, offering a small and cozy, not-too-busy coffee corner. The cakes, albeit a bit pricey, were absolutely superb, melting away stress with every bite. The cozy and warm ambiance, along with the soothing music, made it hard to leave. The presence of sofas would have likely lulled us into a peaceful slumber. We appreciated the handwritten calligraphy works by the owners, adding a personal touch to the cafe at PJ . The well-kept entrance plants were pleasing to the eyes, enhancing the overall atmosphere.
We were greeted by a friendly foreign worker who made us feel at ease and explained everything as we took our seats. The clean and odorless restroom was hygienic, with tissue provided for use. The cakes we tried – classic butter, marble, and lemon zest – were incredible, with a light, airy, and fluffy texture that was truly yummy and buttery. Our choice of drinks, iced latte, and chocolate, did not disappoint.
However, we found the portion sizes of the pastas (aglio olio and basil tomato) a bit small and slightly dry, leaving us a bit hungry still. We look forward to returning to try the other cake options and hopefully catch the scones in stock (unavailable during our visit, unfortunately).
Given that this cafe at PJ is situated within the compound of a few apartments, it's advisable to arrive early or during non-peak hours to secure parking, as spaces are limited otherwise.
Website: https://www.facebook.com/hideaway17 
Address: AG7, Block A Happy Mansion Section, 17, Jalan 17/13, 46400 Petaling Jaya, Selangor
4. Cafe Tujoh
During our visit to Cafe Tujoh, we ordered two mains and a dessert – the soft shell crab pasta, Fat Fish (which was later swapped for 7 Fried Chicken), and Taro burnt cheesecake. The Fat Fish didn't quite suit our taste buds, as the Cajun seasoning seemed unfamiliar. The staff confirmed that it was normal and kindly offered to recafe at PJ  it with 7 Fried Chicken without any hesitation, earning our admiration for their cool and accommodating attitude.
The Taro Burnt cheesecake, on the other hand, was a delightful surprise. It wasn't just Taro-flavored; it actually contained real, fragrant taro that left us truly amazed and in love with its unique taste.
We've had previous experiences at this establishment, and this visit reaffirmed our status as true fans. The green curry beef pasta and fried shimeji were enjoyable, but the nachos didn't quite hit the mark for us. Despite that, the overall experience was positive, and the cozy ambiance made it a great cafe at PJ  for friends to gather. However, it's best to avoid visiting during lunchtime, as finding parking in the area can be quite challenging.
Cafe Tujoh has a quaint and retro yet cozy decor. The food offered is interesting, though not all dishes were outstanding. It operates on a self-service and pay-first basis, which unfortunately means water isn't complimentary, and you have to queue and pay for it separately. Nonetheless, it remains a chill spot for gathering your thoughts, although some may find the prices a bit on the higher side.
One of the highlights of this cafe is its perfect blend of food and ambiance, making it an ideal hangout spot. Their coffee, particularly the Ethiopia and Colombia beans, is highly recommended. The salmon and beef burger were excellent, and for those seeking a bigger portion, you can order double patties. The smoked duck pasta was also superb, while the soft shell crab pasta offered a delightful twist. The chicken wings, with their delicious sauce, were also a hit among us.
Website: https://www.facebook.com/tujohcafe/ 
Address: 617, Jalan 17/10, Seksyen 17, 46400 Petaling Jaya, Selangor
5. Cafe 123 Gasing
At Cafe 123 Gasing, we experienced the perfect balance of good food, a pleasant environment, and a great service. We had the best Duck Breast, which was understandably pricey but truly worth it, especially when paired with the delectable Mixed Berries Roulade. The Raspberry Soda provided a nice touch to the experience. This cafe is a perfect cafe at PJ  for a 'main character' or 'healing' session with ourselves.
The cafe's uniqueness immediately caught our attention. We tried their well-made Latte, and despite the breakfast set being on the pricey side with only four items, they were all prepared exceptionally well.
For breakfast, we opted for the spicy sausage with scrambled eggs and the English breakfast, both of which were superb. We highly recommend this cafe at PJ  for breakfast, although finding parking can be a bit problematic, even on weekends.
Their menu includes a variety of options, ranging from pasta and sandwiches to salads and grilled dishes. If you're a cake and coffee enthusiast, this is the cafe at PJ  to be. The apple crumble was truly great, but we found the cakes and brownies to be average; they were okay but not mind-blowing. 
The chicken breast creamy spaghetti tasted alright, but nothing exceptional. The burger was decent, although the patty was a bit dry. However, we absolutely loved the grilled sea bass served with a delightful tomato sauce and a generous portion of vegetables. The beef bacon carbonara was also quite good, and the watermelon salad proved to be a refreshing delight.
The cozy ambiance of this cafe at PJ  contributed to a pleasant atmosphere, and the staff were very friendly and accommodating. It's a great spot to hang out with family and friends, but do keep in mind that it can be a bit on the pricier side. Parking during weekends can also be a challenge, so it's best to avoid peak hours.
In conclusion, Cafe 123 Gasing is an amazing cafe at PJ  with delicious food, a cozy ambiance that makes you feel at home, and an efficient and friendly staff. It's a refreshing change from the commercial cafes in KL city and is definitely worth a visit.
Website: https://www.facebook.com/123Gasing 
Address: 123, Jalan Gasing, Seksyen 10, 46000 Petaling Jaya, Selangor
6. Flakes (The Hub SS2)
Me and my friends and I decided to head to Flakes for brunch last weekend. It's one of our favorite residential spots for a perfect weekend meal. Initially, we were seated indoors, but the noise level was quite high due to the strong echo, making it difficult to enjoy our time. 
So, we opted to move our seats to the outdoor area, which turned out to be a great decision. Being surrounded by lush greenery while having brunch felt absolutely delightful, especially with the sun shining from the other side, ensuring it wasn't too hot outside.
We ordered the crab omelette and croissant, and we were pleasantly surprised by the quality of the food. The omelette was perfectly done, and the addition of lime gave it a refreshing citrus flavor. The atmosphere of the cafe at PJ  was cozy and cool, making it a pleasant dining experience overall. We also noticed that the cafe at PJ  is pet-friendly, which is a nice touch.
Flakes is a hidden gem in SS2, and we didn't even know about it until today. There are a few other nice eateries in the area, but Flakes stood out for us. The food they offer is different from the usual cafe offerings, and we found the variety to be quite impressive. While the prices are on the higher side, we still found them acceptable considering the quality of the food and the attentive service provided by the staff, who kept our water glasses refilled.
During our visit, we tried the Pistachio croissant, Crabmeat Scrambled Egg croissant, and Croffle, and all of them were satisfying and delicious. The dishes we ordered were truly masterpieces. The truffle butter steak was a standout, and the croissants were soft and flaky. Even the fries impressed us with their crunchiness. The pasta dishes were also delightful, adding to our positive dining experience.
The only letdown was the drinks menu, which we found to be expensive for the relatively small glass sizes. We wouldn't have minded the prices if the drinks were served in larger glasses. However, we appreciated the fact that they provided free water, which was a small but thoughtful gesture.
We loved the vibe of Flakes; it has a fantastic atmosphere that adds to the overall dining experience. However, we would like to mention that it might not be the best option if you're seeking a quiet cafe at PJ  during peak hours, as the cafe at PJ  tends to echo with voices. Nevertheless, we are definitely looking forward to visiting Flakes again for their delectable food and pleasant ambiance.
Website: https://instagram.com/flakes.my 
Address: B-G-06, The Hub SS2, 19 Sentral, Jalan Harapan, Seksyen 19, 46300 Petaling Jaya, Selangor
7. Otherwise Cafe
We had a wonderful experience at Otherwise Cafe, appreciating the unique decor and inviting ambiance. The service staff were friendly and made us feel welcome. It was our first time visiting, despite its proximity to our home. We decided to try the chocolate blackout cake and iced latte, and both were incredibly delicious. Discovering this hidden gem was a delightful surprise, and we look forward to returning to try their food offerings.
The cafe at PJ  had such a lovely and welcoming atmosphere that we couldn't resist coming back the next day. The cakes and coffee were delightful, and they also offered some tasty bites like tuna melt with croissant and grilled cheese chicken floss.
Located in a quiet neighborhood, Otherwise Cafe provided a relaxing space. We particularly enjoyed the salted caramel chocolate cake and genmaicha latte. The abundance of parking space made it even more convenient for us.
The decor had an interesting mix of industrial vintage elements, including old radios, an undersea helmet, and even an old piano. The prompt service impressed us, and we savored the latte, cappuccino, and lemon cake.
The interior of the cafe at PJ came to life with its eclectic design. The tables and chairs were not uniformed, and the retro items like an old piano, barber chair, and old music player added character to the space. We noticed creative repurposing with a bed frame transformed into a tatami-style area, wooden cabinets, and a table made from a sewing machine. Even an old boat was turned into display cabinets. The counter was uniquely constructed using used and repurposed railway sleepers.
The freedom to choose our seating added to the laid-back atmosphere. We decided to order half-boiled eggs and toast in the traditional Chinese style, along with peanut butter toasts. For a sweet treat, we paired our iced latte with a slice of cake. And if we wanted something to munch on, there was a tempting basket of fried nuggets available.
With a diverse selection of cakes and oriental-style items on the menu, along with excellent coffee, we truly enjoyed our time at Otherwise Cafe. It's a cafe at PJ  we've come to appreciate and will happily return to.
Website: https://linktr.ee/otherwisecafe 
Address: No. 6, Ground Floor, Jalan SS 4d/14, Ss 4, 47301 Petaling Jaya, Selangor
8. Blackwood Cafe Petaling Jaya
I've been to Blackwood Cafe Petaling Jaya three times now, and each visit has been enjoyable.
On the food front, I tried their waffles and eggette, and they were delightful. The waffles had a crispy exterior and a soft inside, making them a delightful treat. I'm looking forward to exploring their heavier meals on my next visit.
As for drinks, their coconut smoothie and Ah Ma's Signature are my top picks. The coconut smoothie has a refreshing taste that highlights the coconut flavor.
The cafe at PJ  is usually not busy, which allows the staff to be attentive and provide quick service. It's a tranquil cafe at PJ , perfect for working, studying, reading, or just chilling with friends. However, it's worth noting that there aren't many outlets available to charge your devices.
Overall, I highly recommend paying a visit to Blackwood Cafe. It's conveniently accessible by LRT, just a short walk from LRT Lembah Subang station, located in the Eve Suite building next to the station.
For me, Blackwood Cafe is a beloved spot to unwind, study, and enjoy the calming ambiance and delicious food, despite its distance from my home. Being connected to Lembah Subang LRT station makes it easily reachable. I'm particularly fond of the diverse food options they offer, ranging from Western dishes like pasta to Malaysian spicy fare like rendang rice bowls, as well as East Asian delights like kimchi soup, udon noodles, and teriyaki chicken rice bowls. 
Their waffles are a delightful treat and a perfect reward after a productive day. I can't get enough of their signature Blackwood Mojito Coffee and Rose Latte either. The friendly staff and serene environment make it an ideal spot to relax, and it's even pet-friendly in the outdoor section. I can't wait to return.
For those seeking a peaceful and cozy environment, Blackwood Cafe is the cafe at PJ  to be. I enjoyed their carbonara and honey peach dishes, both of which were satisfying. To cap off the meal, we ordered the classic waffle for dessert, and it didn't disappoint with its crispy and delicious taste. The ambience adds to the overall experience, and I'm already looking forward to my next visit.
Website: http://www.blackwoodcafe.com.my/ 
Address: A-01-05, Eve Suite, Jalan PJU 1A/41, Ara Damansara, 47301 Petaling Jaya, Selangor
9. Cafe @ La salle Hall
We had a great experience at Cafe @ La Salle Hall. The food was delicious, and the owner was friendly and welcoming. The best part was the ample parking available inside the building.
The chicken chop with Hainanese sauce was a standout recommendation, offering a delightful combination of crunchy and juicy chicken. The cozy environment of the cafe gave us a homely Airbnb feeling, especially during breakfast time. The staff were friendly, and we loved seeing the dogs roaming freely, creating a welcoming atmosphere. The cafe's spacious layout and excellent ventilation made it an ideal spot to chill and hang out with family and friends.
While the big breakfast was average and slightly overpriced, the Nasi Lemak Ayam Goreng was pretty good, with a flavorful fried chicken. The Nasi Briyani bamboo was a standout dish, bursting with spice and flavor. We highly recommend trying it and wished they served more papadom with it, as it's simply awesome. We're definitely planning to return for more.
Our visit to Cafe @ La Salle Hall was initially for a meeting. While waiting, we enjoyed the refreshing and relaxing environment and ordered the scramble egg with p. sausage, which was a delightful choice.
We stumbled upon this gem while trying to find our way out from the area, and it was a pleasant surprise. The airy ambiance added to the positive experience, and we absolutely loved the bamboo mutton briyani; it had excellent flavor and was a true highlight. The natural lighting added to the overall appeal of the cafe at PJ , making it a quiet and enjoyable spot.
We couldn't resist trying the hot smokey mutton bamboo briyani, and it truly delivered with its rich and flavorful taste. The crispy pizza offered a variety of Asian-inspired flavors, including mutton pizza and spicy options, all of which were satisfying. The butter chicken was also a hit, leaving us impressed with its taste.
Lastly, we couldn't get enough of the yummy and meaty chicken nuggets, and the crunchy popiah added a nice contrast to the overall meal.
Address: Lorong 5/15B, Off, Jalan Chantek 5/13, 46000 Petaling Jaya, Selangor
10. Five Café
I had a wonderful experience at Five Café, located in the heart of Petaling Garden, PJ, Selangor, Malaysia. This elegant and intimate modern western Cafe & Restaurant impressed me with its green from their own kitchen garden.
The food at Five Café is simply amazing, and I must give credit to the talented chef. The portions were generous, and the prices were reasonable. The staff were friendly, making the atmosphere quiet, cozy, and welcoming. The refreshing drinks and delicious coffee, with a balanced flavor to my liking, added to the overall delightful experience. I would rate it 10/10 and highly recommend giving it a try. 
The best part was the homecooked feel of the dishes, and the quality of the food was outstanding. From the real mushrooms in the mushroom soup to the real potatoes and high-quality fish in the fish and chips, Five Café truly embodies what a restaurant should be – serving homecooked food with excellence.
The café occupies a corner space in a stretch of shoplots, and the interior is bright and spacious, with an alfresco section at the corner. The homey and cozy ambiance inside the café made it an enjoyable cafe at PJ  to dine. The tables were nicely spaced out, and they even had bean bags and settees to keep the kids entertained with board games while the adults engaged in conversation.
Some of the dishes I tried were the English Breakfast, which had a well-executed combination of grilled sausage, sautéed mushrooms, roasted tomatoes, crispy bacon, an egg, baked beans, and toast. The Sunrise Bowl was a comfort bowl with scrambled eggs, sautéed sausages, fresh cherry tomatoes, and toasts all in one bowl, making it a hit with the kids. Another favorite was the Egg in A Hole, which featured a thick brioche slice toast with butter, bacon, capsicum, cheddar cheese sprinkle, and an egg in the middle – a delightful dish that the kids loved.
I also savored the delicious lamb biryani rice paired with Teh Masala, a perfect combination, and the Big Breakfast, a generous meal for two people.
Overall, Five Café is a cafe at PJ  worth revisiting regularly. The soft and comforting ambiance, along with the great food and friendly staff, makes it an excellent option to keep in mind for future visits.
Website: https://fivecafe-pj.com/ 
Address: 357D, Jalan 5/57, Section 5, 46000 Petaling Jaya, Selangor
11. Kafe Wake Me Up
I have to say, Kafe Wake Me Up is definitely a shop worth recommending! The food they served was rich in yumminess, and their warm service made the whole experience even more enjoyable. One dish that really stood out to me was the Nyonya laksa, which had a delightful kick to it. Unfortunately, it's only available on Saturdays, so keep that in mind when planning your visit. But the real surprise for me was their cakes; they were surprisingly good! 
The chocolate cake, in particular, had the perfect balance of not being too sweet while still being incredibly rich in chocolate taste. And to top it off, the prices were pretty reasonable, making it even more appealing for a revisit. Another thing I noticed during my time there was that there were quite a few elderly patrons dining at the shop, which gave me the impression that it's a popular spot within their community.
During our visit, we indulged in some delightful coffee, tea, and cakes. The burnt cheese cake was a must-try, and we also decided to go for something different with the peanut butter banana cake. Both were absolutely yumz! I must give credit to the owner, who was incredibly accommodating when we mentioned that we were celebrating a birthday. The heart-shaped cake topper added a lovely touch to the celebration. 
The cafe has a typical setup with murals on the wall, but what I particularly liked was the friendly owner who greeted us as soon as we walked in. It made us feel welcome right from the start. We quickly found ourselves a table and proceeded to order. Initially, we were just planning to have coffee, but the sight of classic Italian desserts caught my attention, and I couldn't resist trying them.
In terms of the food, Kafe Wake Me Up truly delivered on the promise of a great dining experience. The portions were generous, and each dish was well-prepared and beautifully presented. The menu offered a good variety of both local and western-styled dishes, and the drink selections were impressive as well. 
The only minor downside was that the price per piece of cake seemed a bit on the higher side in my opinion. Nevertheless, it was an overall pleasant experience, and I'm already looking forward to my next visit. 
Address: No. 117, Jalan SS 2/6, SS 2, 47300 Petaling Jaya, Selangor
12. Fat Doo Doo Cafe
I recently visited Fat Doo Doo Cafe for lunch on a Sunday, and I must say, it was a pleasant surprise. Our server, Amber, was incredibly friendly and efficient, with a great attitude. The cafe at PJ  is managed by a group of young adults who clearly have a strong work ethic and drive.
Their signature pasta was a delightful Thai-style dish, not too creamy but bursting with flavor. The waffles were perfectly cooked, slightly crispy on the outside and moist on the inside. The coffee was also well-brewed and had a nice flavor. The best part was that the food portions were generous and reasonably priced. The atmosphere was very pleasant, and they even had plenty of board games for small gatherings, making it a great cafe at PJ  to hang out.
For lunch, I highly recommend trying their salted egg chicken pasta. It was delicious, and the service was quick and attentive. The server even offered me water when I mentioned that I didn't want any sugary drinks.
Fat Doo Doo Cafe turned out to be a real hidden gem near my workcafe at PJ . I can't believe I didn't notice it sooner. The staff here were all pleasant and attentive, which added to the overall dining experience.
As for the food, I ordered the aglio olio with seafood, and it was absolutely delicious. The balance of garlic and dry chilies was just right, and the seafood was fresh and tasty.
The cafe provides a nice quiet ambiance, perfect for a relaxing meal. Their Western food offerings were particularly delightful. I especially loved their signature pasta, and I went for the seafood version, which came with a giant prawn and three huge squid rings that were absolutely scrumptious. Overall, I had a wonderful dining experience at Fat Doo Doo Cafe and will definitely be returning for more tasty meals.
Address: C-20-01 3 Two Square, 2, Jalan 19/1, 46300 Petaling Jaya, Selangor
13. Foremula cafe
Foremula Cafe offers a delightful start to the day with their scrumptious mushroom soup and big breakfast. The prices are reasonable, and the staff is friendly, creating a welcoming atmosphere.
Their coffee options, especially the lattes and other basic fixes, are affordable and satisfying. We had a delightful experience trying out their butter chicken, eggs Benedict, and lamb stew. The sourdough was particularly good. Although the lamb stew portion was a bit small for my liking, the butter chicken portion was generous and perfect for sharing.
Parking can be a bit confusing, but once you figure it out, it's quite convenient. The clean and well-maintained restroom adds to the overall pleasant experience, and the staff were attentive and friendly.
The ambience of Foremula Cafe is nice and clean, with a great variety of options on the menu, including salads, pastas, and meat-based dishes. Their fusion style of cooking adds a unique twist to their offerings.
I must say, their cakes are a must-try, especially the Guineas cake and the Millionaire cake. They are not overly sweet, just perfect.
It's a wonderful cafe at PJ  to hang out with friends, especially for long chatting sessions, and the staff's quirky way of naming the menu adds to the charm of the cafe.
Despite being a tiny cafe, they offer a diverse range of breakfast and lunch items, from croissants and breakfast sets to pasta dishes. Their coffee is top-notch, and the chic and trendy decor adds to the overall ambiance.
The only downside is the tricky parking situation, as visitors should park in the basement per hourly rate, but most patrons end up parking at the restaurant entrance in reserved parking spots, which might cause inconvenience to others. Overall, Foremula Cafe is a delightful spot with a pleasant atmosphere and delicious food.
Website: https://foremula.com/ 
Address: D9-1-G, Dana 1 Commercial Centre, Jalan PJU 1A/46, 47301 Petaling Jaya, Selangor
14. BEAN BROTHERS PJ
Bean Brothers PJ was a delightful cafe experience for me. I decided to try their latte made from two different coffee beans, and both were good, but the one with a hint of chocolate taste was my personal favorite. As for the food, I'd give it a rating of about 4 out of 5, but there is definitely room for improvement.
What stood out to me was the unique environment of the cafe, which was renovated from an old factory or warehouse. I particularly liked the big hole in the central area, providing an interesting view. The atmosphere inside was great, creating a comfortable and inviting space. 
However, I thought the addition of some coffee smell would have enhanced the overall experience even further. Being a hidden gem in a seemingly remote location, it was a pleasant surprise to find such a gem in the middle of nowhere.
One of the highlights of the cafe was the abundance of plug points and the spacious layout with good air circulation. Parking was also not an issue, as there were plenty of spaces available for free.
I couldn't help but appreciate the raw industrial settings that gave the cafe a unique character. There were tables and chairs scattered all around, and even an upstairs area to accommodate more patrons. Coffee enthusiasts would be delighted to see their own brew bar, catering to those who love the V60 brewing method.
During my visit, I tried some of their menu items:
– Cilbir: a low-carb meal with garlic yogurt, basil oil, chili oil, 65-degree eggs, and multi-grain loaf.
– Tamarind Tuna Salad: a healthy choice with tuna sashimi, dried cranberries, mesclun, kyuri, takuwan, and tamarind vinaigrette.
– Big Bro: a hearty breakfast served on a big plate, offering choices of eggs on multigrain loaf, smoked chicken cheese sausage, tater tots, cremini mushroom, mesclun, and frizzy vinaigrette, with chicken bolognese.
For coffee, I had the cold brew, which was particularly refreshing on a hot day, while my companion enjoyed their signature flat white.
Bean Brothers PJ has managed to establish itself firmly in the KD area and has even opened another outlet in KL at The Linc. It truly is a hidden gem in Petaling Jaya, tucked away in a secluded industrial area in Kota Damansara. The cafe's contemporary and warm ambiance was a perfect backdrop for enjoying the delicious food they offered. 
The coffee was also top-notch, with creative names like "Velvet" and "Black Suit" to differentiate the different blends. All in all, I highly recommend visiting this wonderful cafe for a memorable experience.
Website: https://www.facebook.com/mybeanbrothers
Address: Jalan PJU 3/50, Sunway Damansara, 47810 Petaling Jaya, Selangor
15. Awesome Canteen
Awesome Canteen, nestled in Taman Paramount, PJ, offers a delightful and relaxing environment that is perfect for unwinding. The chilled and inviting atmosphere sets the stage for a wonderful dining experience.
After browsing through the menu, I decided to try their big breakfast and burger. To my delight, both dishes exceeded my expectations. I was pleasantly surprised that the food wasn't overly greasy. The big breakfast was a symphony of flavors, with perfectly cooked eggs, crispy bacon, and hearty sausages. The burger, on the other hand, had incredibly juicy and tender meat, providing a satisfyingly chewy bite that was bursting with deliciousness.
The cafe's fusion food concept impressed me, and I particularly enjoyed their risotto. The cakes they offer are also delicious, making them one of my favorites on my list. However, I noticed that during weekday lunch hours, the cafe at PJ  can get crowded, and parking might be a bit of an issue. So, I would recommend coming early for brunch or in the evening to better enjoy the environment.
One of the unique dishes I tried was the fish and chips with dragon fruit sauce, which was surprisingly tasty. The mushroom chicken burger also stood out with its marvelous combination of mushroom and sauce. If they could change the chips to sweet potato chips, it would be even better. 
Additionally, their pastas were delicious, and their Signature Tomato Brown Rice Saikoro Steak left a lasting impression. I'm looking forward to trying their Mee Pok on my next visit as it looks quite promising.
Website: https://awesomecanteen.oddle.me/en_MY/ 
Address: 19, Jalan 20/13, Taman Paramount, 46300 Petaling Jaya, Selangor
16. Milligram – Coffee & Eatery
Milligram – Coffee & Eatery is one of the best cafes I've visited. The atmosphere is lovely, and the food always meets my expectations. I also noticed that the kitchen is quite clean, which is a plus point. Finding parking was easy, as there are plenty of spaces available. 
Overall, I would rate this cafe at PJ  a solid 10 out of 10. I recently brought my best friend here, and she loved the food as well. I hope they continue to maintain their high standard and excellent service in the future.
The taste of the food here is above average, and I believe you get what you pay for. Compared to many other cafes, Milligram offers reasonable and affordable prices for their dishes. One particular dish I highly recommend is their salted egg pasta – it was so good that I ordered it for a second time! 
The cafe's atmosphere is also very comfortable and quiet, creating a pleasant dining experience. Even during lunchtime, it wasn't too crowded, perhaps because their main customer base comes from GrabFood orders.
One thing I appreciated was the prompt service – they served our food quite fast. They also offer a lunch menu from 11 am to 3 pm, where we ordered two set meals that came with a free drink, all for only RM37.50. The cafe is located in a quieter part of Taman Mayang Jaya, closer to the housing area, making parking easier.
During my visit on a Sunday to meet some friends, we enjoyed warm meals, cakes, juices, tea, and coffee. The atmosphere inside was cozy and comfortable, with the added comfort of air-conditioning. 
While they had 2-3 staff members working, the preparation of the food took a bit of time, but it was worth the wait. This is not the cafe at PJ  to rush through a meeting, but rather a perfect spot to sit back, destress, and enjoy good company and conversation.
The portion sizes of the food were reasonable, and I must say, the cakes were a highlight! We tried the cake with Baileys, and every mouthful was absolutely worth it. Even the aroma of the cake was enticing. It paired well with the long black coffee, making for a delightful treat.
Website: https://milligram.oddle.me/en_MY/ 
Address: No. 8, Jalan SS 26/4, Taman Mayang Jaya, 47301 Petaling Jaya, Selangor
17. Rekindle
Rekindle is one of my favorite cafes, and I absolutely love their service and cakes. For those who enjoy a stronger alcohol taste in their dessert, the Kahlua Tiramisu is a must-try. The alcohol flavor in this cake is quite potent, and the caramelized almonds on top add a delightful touch of sweetness.
Their Rekindle Cheese cake is an interesting one. Although the staff mentioned that it's actually New York cheesecake, it surprisingly reminds me more of the White Rabbit creamy candy. It's a unique and enjoyable flavor combination.
As a coffee lover, I couldn't resist trying their Flat White. Made from dark roasted beans, it has a robust coffee taste that satisfied my coffee cravings perfectly.
Speaking of their cakes, they are all delightful, especially with the generous amount of alcohol infused in them. The Banana Peanut Butter cake stands out to me. It strikes the right balance of sweetness, isn't oily, and has a soft and pleasant texture.
During my visit, we ordered four different types of cakes, including the Local (pandan flavor with gula melaka), dark chocolate, carrot cake, and Rekindle cheesecake. Each of them turned out to be a good choice, except for the Local cake, which might be too sweet for those seeking a less sugary option. The beverages were equally enjoyable, with options like iced matcha, mocha, lemonade, and iced lemon tea.
Rekindle offers a wide range of cakes for adults, and I appreciate that their desserts are not overwhelmingly sugary like some other cafe at PJ s. The staff here are friendly and know how to provide great recommendations. The only downside I noticed is that the environment can get quite noisy at times.
Currently, Rekindle is my go-to hangout venue. Its location is convenient, and parking is easily available. Their sandwiches and cakes are simply delicious, and the well-made drinks are an added bonus. Considering the quality they offer, the prices are reasonable, making it an all-around enjoyable experience.
Website: https://www.facebook.com/rekindless2 
Address: Ground Floor, 25, Jalan SS 2/64, SS 2, 47300 Petaling Jaya, Selangor
18. Belly and the Chef Cafe 
Belly and the Chef Cafe in PJ has been a delightful experience for me. The food here surpasses the usual cafe standards and I was particularly impressed with their cinnamon toast, even though I'm not a big fan of cinnamon rolls/bread.
Among the dishes I tried, the Italian Tuscan Salmon stood out as a favorite. The salmon was cooked to perfection, and the creamy white sauce paired wonderfully with the toast.
The ambience of the cafe is pleasant, but it's even better when it's less crowded. Located in the neighborhood of PJ section 17, the second floor has been transformed into a stylish cafe with an extensive menu. The portions of food are generous, and everything I tried was delicious. It's a cozy cafe at PJ  to hang out with friends, and the prices are reasonable and affordable.
The experience at Belly and the Chef Cafe was truly surprising. As I ascended the stairs, it felt like stepping into a gastronomic wonderland. The avocado sandwich I ordered was out of this world, and my partner and friend thoroughly enjoyed their salmon pesto dish. 
Our friend, who typically doesn't eat much pasta, couldn't resist finishing every morsel of it. After our delectable meal, we savored a cool coffee before I had to rush off for a 2 pm appointment.
I highly recommend every dish we tried, including the Golden Curry Crab Pasta, Darth Vader Waffle, Italian Arancini, and Signature Mamak Pasta. The squid ink pasta with creamy curry sauce and the soft shell crab was a delightful combination. 
The waffle with black fried chicken was unique and tasted great as well. The Arancini, rice balls stuffed with cheese and ham filling, were rich and delicious. The Pandan Gula Melaka cake was moist, fresh, and incredibly flavorful.
The service at the cafe was also commendable, with attentive staff catering to our needs. Given the wonderful experience we had, I can't wait to return to Belly and the Chef Cafe for another culinary adventure.
Website: https://linktr.ee/bellyandthechef 
Address: 625, 1st floor, Jalan 17/8, Seksyen 17, 46400 Petaling Jaya, Selangor
19. M'Laboori
M'Laboori is a true hidden gem nestled in SS2, and you might easily miss it as it's located upstairs. This vegan/vegetarian cafe also doubles as a mini library, creating a cozy and inviting ambiance perfect for work, reading, or simply unwinding with a book.
The food selection here offers a wide variety of both western and Asian dishes. Surprisingly, the flavors are incredibly well-seasoned and delicious, comparable to their meat counterparts. The best part is that the prices are super affordable, and there's no additional service charge or tax!
Their pizza options are priced around RM12, with an array of choices to satisfy any palate. If you're a fan of laksa, the Nyonya laksa priced at RM9 is a must-try, with a generous portion and a broth bursting with flavorful goodness. The pasta dishes, averaging around RM13, are also impressive in taste and quality.
What's even more surprising is the pricing of their crafted drinks, with some starting as low as RM3 per cup! The drinks are skillfully made, striking the perfect balance of sweetness and creaminess.
I couldn't resist going back for dinner and lunch the next day because of the wide range of delectable options, and I couldn't believe how reasonably priced everything was. The cafe vibes are charming, making it a fantastic dining experience.
M'Laboori in SS2, PJ, is a peaceful vegetarian cafe that has quickly become a favorite for my family and me, especially since our parents are vegetarians. The food here is exceptional, particularly the pesto pasta, pumpkin soup, Mee Curry, and Arrabiata Pasta. Their Bruschetta is a refreshing way to end the meal, leaving us with happy and satisfied faces. The portion sizes are just right, ensuring we leave feeling full and content.
The cafe also has a library theme, offering a variety of new and second-hand books for purchase, mainly catering to adults with a few options for kids. The vegan menu delighted me, and I couldn't resist trying their dairy and egg-free vegan cakes. The wild berries cake was a delight – not too sweet and incredibly fluffy.
Their creative drink names like atuk, bapa, cucu, and cicit add a fun touch to the fusion local coffee, tea, and milo drinks they serve. Overall, M'Laboori impresses not only with its food but also with its creative ambiance and friendly vibes.
Website: https://www.facebook.com/m.laboori/ 
Address: 55A, Jalan, Jalan SS 2/75, SS 2, 47300 Petaling Jaya, Selangor
20. W Cafe & Dining
I had a delightful experience at W Cafe & Dining, starting my day with simple yet satisfying sourdough toasted slices topped with butter and sea salt – a perfect breakfast choice.
Their flat white coffee was suitably strong and provided the ideal wake-up call I needed.
The cafe's design impressed me with its minimalistic and pleasant ambiance. I particularly loved the happiness idea cards they offered at each table, adding a unique touch to the experience. Overall, it was a great cafe at PJ  to visit, and I highly recommend trying their Grilled Cheese Sourdough with tomato soup and Sourdough Tuna Melt – a delicious and healthy treat that's always on my to-go list.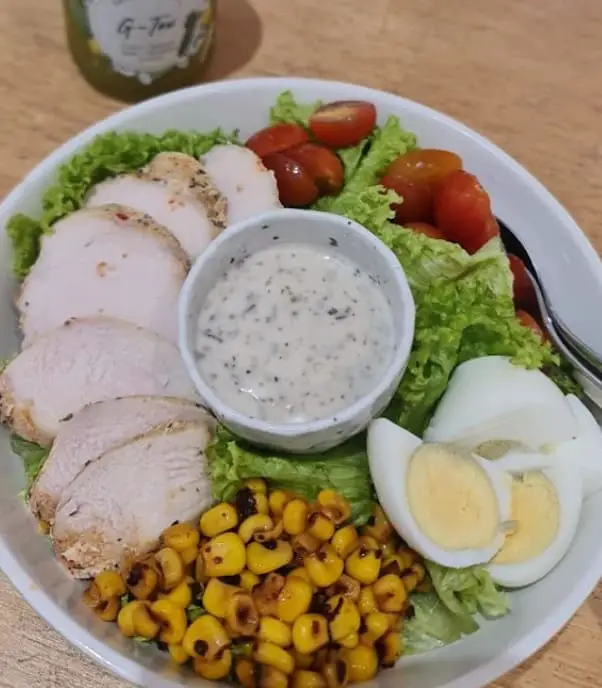 For those seeking vegetarian options, I highly recommend their Grilled Cheese Sourdough with tomato soup. The food is consistently delicious, and the waiters are friendly and kind, making it one of my favorite hangout spots.
The Hawaiian Pizza with thin crust was a tasty treat, and the service was excellent, especially during less crowded hours. However, I noticed that when the cafe at PJ  is packed, things might get a bit delayed.
Being owned by a Japanese proprietor, W Cafe's specialty lies in their sourdough dishes. We ordered the mango wrap, grilled chicken salad, and margherita pizza, all of which turned out to be delicious. The salad was particularly fulfilling. We ordered through their website beforehand and then dined in during lunchtime. The cafe is a bit small, but they offer free plain water for guests' convenience.
More: Love Japanese food? These Japanese restaurants in PJ is going to get you hooked on!
The cafe's minimalist and clean look added to the charm of the cafe at PJ . The barbacoa sourdough sandwich was excellent, while the chicken salad was decent. I was pleasantly surprised by the hazelnut iced chocolate, a unique and tasty choice. 
However, there were a couple of downsides to note: the lack of an in-house toilet meant a short walk to the next building, and the seating wasn't the most comfortable for long stays. Additionally, parking could be a bit challenging, but there's an indoor paid parking option available if needed.
Website: https://www.wcafe.my/
Address: 23-1, Jalan PJU 1/42, Dataran Prima, 47301 Petaling Jaya, Selangor
21. Origin Cafe
Origin Cafe is truly a hidden gem that I stumbled upon by chance, and I was pleasantly surprised by the dining experience it offered. The cafe at PJ  may have an old charm, but it exudes a classy theme with well-maintained decor.
 Upon arrival, I noticed that ordering was done at the counter, and they had a separate self-service area for water and sauces. The cafe looked clean and generally comfortable, although it might be a challenge to find a table during peak hours since it's not very spacious.
For my meal, I opted for the hotplate chicken chop that came with spaghetti, mixed vegetables, egg (I requested an extra), and of course, the delicious chicken chop. Each element on the plate was beautifully cooked, especially the chicken, which was tender and juicy. It's not often that you find every component of a multi-element meal so well-executed, but this one surpassed my expectations. The gravy they provided complemented the meat perfectly.
They also have a Healthy Food Menu, which my partner tried and appreciated. Unfortunately, I didn't have the chance to taste it myself as I arrived a bit late. However, my daughter was in for a treat with a free scoop of Mint-flavored Ice Cream, which I found surprisingly enjoyable despite not being a fan of mint-flavored ice creams. This one had a mild mintiness that added the right touch without being overwhelming, and the texture was spot on.
In terms of price, considering the quality of the food and generous portion, I found it to be fair. My hearty meal only cost RM 21++, making it a value-for-money choice. Depending on the time of your visit, you might encounter some difficulty finding a parking spot.
Lastly, I tried their turmeric chicken rice bowl priced at RM 12.90. I was happy to discover a well-balanced diet, with the chicken breast not being too dry and the overall taste being quite satisfying. It came with a side salad and half a hard-boiled egg, making it a great choice for a value-for-money meal.
Address: Lot 6, Oasis Commercial Centre, Jalan SS 26/9, Taman Mayang Jaya, 47301 Petaling Jaya, Selangor
22. White Sand Cafe
White Sand Cafe is a cosy and delightful spot with a mesmerizing view that adds to the relaxation while savoring their mouth-watering pastries. Their croissants are simply perfect – flaky, buttery, and with a variety of fillings to choose from. The service is impeccable, the cafe is well-maintained, and the staff are friendly, making the experience even more enjoyable. The coffee they serve is also of good quality.
When it comes to parking, you'll find it very convenient at Empire Damansara building, although it's best to have cashless payment methods ready.
The cafe's interior boasts nice decorations, and the food is definitely worthy of compliments. They offer a buffet-style serving, and each dish is crafted to perfection. The staff are warm and hospitable, making the dining experience even better.
While there's plenty of food and beverages to choose from, some items stood out more than others. I decided to try their curry noodle, which turned out to be really delicious and presented beautifully. The ambiance is pleasant, although I'm not a fan of the stools. Price-wise, it falls on the higher range.
Their Aglio olio pasta and big breakfast scramble eggs are among the favorites – the Aglio olio pasta has a delightful buttery taste that's irresistible. The cafe also serves as a great spot for photography, with plenty of beautiful picture opportunities.
Their English breakfast is packed with rich flavors and fresh ingredients, and the portions are generous and reasonably priced. The unique and tasty three types of potatoes they offer are a highlight, and their in-house-made bread is fresh and diverse.
In summary, White Sand Cafe has a homely ambiance that makes you feel at ease. The staff are exceptionally friendly, adding to the overall pleasant experience.
Website: https://www.facebook.com/whitesandcafe/ 
Address: Heritage Lane (Ground Floor, Empire Damansara, 47820 Petaling Jaya, Selangor
23. HIATARI Cafe
HIATARI Cafe is a wonderful cafe at PJ  to spend a relaxing lunch break or teatime. The food here is not only tasty but also prepared with care and presented beautifully.
The hospitality at the cafe is commendable. The cafe at PJ  is clean, well air-conditioned, and the temperature is just right, not too cold or hot. The barista takes great care in making the coffee, and they are attentive to my preferences and opinions, which I really appreciate.
If you're a coffee lover like me, simply have a chat with the barista about your preferences, and they will go above and beyond to accommodate you. The food menu has a variety of delicious options, and everything we tried tasted nice and yummy. The quality of the food is top-notch, and the prices are very reasonable, making it an affordable cafe option. The coffee is also of high quality and worth every penny.
Visiting on a weekday, particularly Monday, is a great idea as it tends to be less crowded and more enjoyable.
The food is good, and the coffee is truly top-notch. We tried their Latte, and it exceeded our expectations. The dishes are cooked on the spot and served hot, ensuring a delightful dining experience. The serene ambiance of the cafe and the ample parking space are additional perks, making it a highly recommended spot.
The cafe's aesthetics are pleasing, with ample natural light streaming in through the big windows. It's an excellent cafe at PJ  to get work done, with convenient plug points available. While the coffee meets cafe standards, the real highlight for me was their rose lychee cake, which struck the perfect balance of sweetness and featured actual lychee bits.
The latte was delightful, but the charming interior and the abundance of natural light in the glasshouse made me stay longer than I intended to. The overall ambiance is perfect for leisurely activities like scrolling through social media or working on tasks.
Website: https://www.facebook.com/hiataricafe 
Address: Lot C109, Metropolitan Square, Jalan PJU 8/1, Damansara Perdana, 47820 Petaling Jaya, Selangor
24. Sudo Brew
Sudo Brew is a fantastic cafe at PJ ! The atmosphere is chill and cool, and the staff is incredibly friendly. They are knowledgeable about their offerings and always prioritize customer satisfaction, creating a great experience. 
The ambiance is warm and welcoming, adding to the charm of the cafe at PJ . The food and service are commendable, and the staff provides excellent recommendations. The mixology drinks are particularly awesome with unique twists, making them worth every penny.
During my recent visit, I fell in love with the cafe. It's spacious and comfortable, and the barista and staff were attentive and polite.
The food and drinks they serve are delightful, especially the kiiro cirrus and sambal mattah, which stood out as exceptional choices.
I remember when this cafe used to be quite run-down, but the extensive renovation has transformed it into an impressive space. The menu offers a wide variety of options, and their coffee and pastries are of top-notch quality. The classy ambiance is a significant improvement. 
I noticed that the second floor was serene, as customers were focused on their work. It's an excellent spot for working, and they even have private rooms available for rent, which come with a package including drinks and food. Overall, it's a good cafe at PJ , and I will definitely return.
Their signature coffee and tea are outstanding, each with a fascinating story behind them, which the staff happily shares with customers. The sandwiches are absolutely yummy, and while the spaghetti is just okay, it still adds to the overall delightful experience.
Website: http://www.sudobrew.com/ 
Address: 7, Jalan SS 22/11, Damansara Jaya, 47400 Petaling Jaya, Selangor
25. Cafe Bandit
Cafe Bandit is simply adorable, with a charming interior inspired by classic movie theaters and cute raccoon motifs. As a big fan of these lovely trash pandas, I found the cafe at PJ  captivating. The menu is straightforward but perfect for a satisfying brunch. 
Personally, I fell in love with their Breakfast Plate, offering a delightful selection of five food items. To complement the meal, I highly recommend trying their Matcha Azuki. The prices are on the higher side, around RM20+, but you can taste the freshness and quality of the ingredients, making it worth it. It's a cute spot for a brunch date.
The food presentation is good, and overall, the food quality is on par with cafe standards. However, the French toast wasn't as crispy as I expected, though it was still enjoyable.
I can't express enough how much I adore this cafe at PJ . My friends and I were thrilled to discover Cafe Bandit. The food is served fresh, and they offer authentic and experimental recipes, setting them apart from typical cafes.
Personally, I became obsessed with their homemade/cafe-made Herb Sausages; they were incredibly delicious. The portions are generous, leaving you satisfied. Their salads are fresh and come with great dressing too. A big thank you to the cafe for nourishing us with such good food!
One of the highlights is their Coconut Latte/Coffee, a perfect blend of bitterness and sweetness with a hint of cream/milk that's mixed wonderfully. Additionally, I couldn't resist buying their Chocolate Country; it was equally good. We will definitely be returning to Cafe Bandit for more delightful experiences.
Website: https://www.facebook.com/bewareofbandit 
Address: 6, Jalan SS2/10, SS 2, 47300 Petaling Jaya, Selangor
26. Good Blue Men
Good Blue Men is a restaurant that impressively blends Chinese and Western cuisine. The staff is friendly and welcoming, though the food can be a bit slow in coming. Nevertheless, the taste is delightful, and they serve generous portions.
Recently, the restaurant underwent a refreshing renovation, making the overall ambiance brighter and more vibrant. However, during peak hours, it can still get crowded and noisy. Finding parking might be challenging as it is located within a housing area.
The environment is laid-back, but space is limited, and it can get noisy when large groups gather. Occasionally, there are a few mosquitoes, so it would be helpful if the owner sprayed some lemongrass.
On my first visit, I tried their unique Asam Pasta, and it was indeed special. After their renovation, I came back and had the Chicken Chop on Mash, which turned out to be absolutely delicious. A definite must-try!
One of their recommended dishes is the Kam Heong Chicken Sandwich, suggested by a friend. Although the sandwich was a bit dry, the Kam Heong Chicken meat itself was full of flavor.
The restaurant offers a cozy and comfortable atmosphere, and the seating options are varied inside, with the choice of two outdoor tables as well. Their menu features a variety of Western dishes, including chicken chop, pan-seared fish, lamb, and different types of pasta. 
I particularly enjoyed the Chicken Chop on mash, which is a favorite among the patrons. The chicken was lightly marinated and perfectly cooked, resulting in tender and juicy meat.
Additionally, Good Blue Men offers special discounts on food and drinks on different weekdays, making it an even more appealing dining destination.
Website: https://www.facebook.com/goodbluemen 
Address: Address: AG-01, Ground Floor,Block A, Happy Mansion, Jalan 17/13, Seksyen 17, 46400 Petaling Jaya, Selangor
27. Bookmark Coffee PJ 書籤咖啡
We had an amazing time at Bookmark Coffee PJ, a delightful café located in PJ. What struck us the most was the peaceful and not-too-noisy ambiance, even on Sundays. The spacious environment allowed us to enjoy our conversation without being overwhelmed by neighboring table chatter, unlike some other cafés we've been to. 
Apart from the delicious food they serve, Bookmark Cafe is famous for their Art Coffee! It was a unique experience as we could simply tell the baristas what design we wanted, and they skillfully crafted it for us. It felt like having a barista artist create personalized coffee art for us! I chose a panda and a minion, while my partner opted for his favorite character, Ace from One Piece!
One of the friendliest aspects of this café is their policy of not charging any service tax, which we found to be a considerate gesture. We indulged in two pasta dishes, three cups of coffee, and a slice of cake, all for less than RM100! In comparison, other cafe at PJ s easily charge over RM60 per person for just two drinks and two main dishes. Bookmark Cafe definitely knows how to make their customers feel valued, and we highly recommend it! 
We discovered this café while browsing for a nice food outlet. Despite its slightly challenging location for us as first-timers, the food quality more than made up for it. The fusion "nasi lemak pasta" was a pleasant surprise and had a fantastic taste. The rice and salad were equally awesome, and the portions were hearty, perfect for a small eater like me. We will undoubtedly revisit the cafe and highly recommend it to others.
We must give five stars to their dessert! We ordered the black and white cheese cake along with a hojicha latte. The combination of chocolate and cheese as a dessert was tasty and intriguing. The café's atmosphere and service were exceptional, making it a suitable cafe at PJ  for a short rest, working, or studying. We also appreciated the availability of portable seats, adding to the convenience. We truly enjoyed our time at Bookmark Coffee PJ!
Website:  https://www.facebook.com/bookmarkcoffeemalaysia 
Address: G-22, PJ Midtown, Jalan Kemajuan, Seksyen 13, 46200 Petaling Jaya, Selangor
In conclusion, the cafes in PJ offer a diverse and exciting culinary experience. From hidden gems with cozy ambiances to stylish and modern spaces, each cafe brings its unique charm. The food offerings range from delectable Western and Asian fusion dishes to mouth-watering pastries and artisanal coffees. 
The cafe owners and staff are friendly, attentive, and always willing to cater to customers' preferences. Whether you're looking for a peaceful spot to unwind, a cafe at PJ  to catch up with friends, or a cozy nook to work, PJ's cafes have something to offer for everyone. Exploring the cafe scene in PJ has been a delightful journey, and I look forward to discovering more delightful cafes in the future.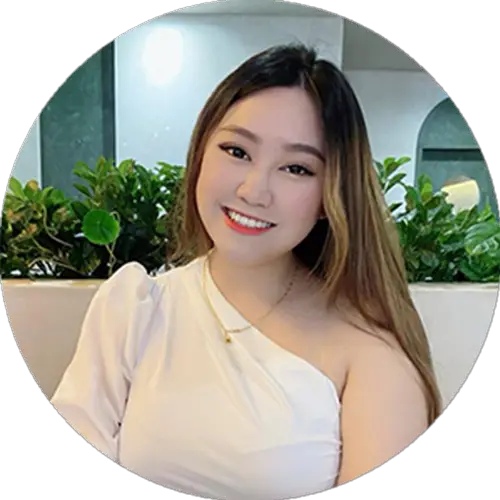 Valerie, Food Blogger In Malaysia
Valerie Seow, a prominent Malaysian blogger, has earned a well-deserved reputation as a reliable explorer of cafes in Petaling Jaya (PJ).
With an insatiable passion for food and a keen eye for detail, Valerie has taken the local cafe scene by storm. Her engaging blog posts showcase not only her impeccable taste in coffee and delectable treats but also her knack for uncovering hidden gems in the bustling city of PJ. 
Through her vivid descriptions and captivating photography, Valerie manages to transport her readers into the cozy ambiance of each cafe she visits. As a trusted source for cafe enthusiasts, her recommendations have become a go-to guide for those seeking delightful culinary experiences in PJ.