As I step into the vibrant food scene of Petaling Jaya, one culinary adventure that never fails to entice me is the array of Japanese restaurants that grace this city. Each establishment holds the promise of a gastronomic journey, offering a delightful fusion of traditional flavors and contemporary twists. From the moment I'm greeted with warm smiles and the aroma of freshly prepared sushi, sashimi, and ramen, I know I'm in for a treat. 
The Japanese restaurant Petaling Jaya here transport me to the heart of Japan with their impeccable attention to detail, top-notch ingredients, and an ambiance that exudes both sophistication and warmth. Whether I'm seeking a quick and satisfying meal or a leisurely omakase experience, these restaurants never fail to captivate my taste buds and leave me craving for more of the exquisite tastes and textures of Japan's culinary treasures.
More in PJ: Relax a little this weekend with friends by visiting these amazing cafe at PJ with relaxing ambiance and mouth-watering foods. They also have authentic Thai food PJ that will remind you of street food in Bangkok. Or better yet, have a family gathering at some of these nice Chinese restaurants in Petaling Jaya! 
1. UROKO Japanese Cuisine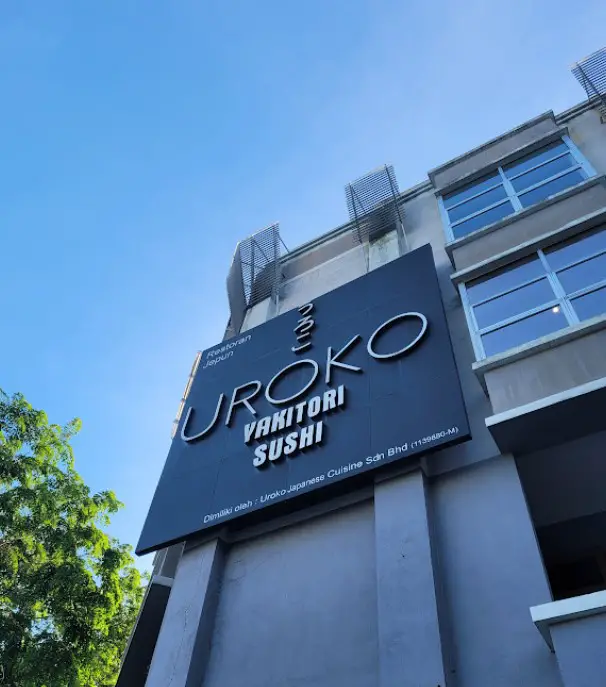 UROKO Japanese Cuisine offers a delightful ambience, and what I appreciate the most is their light-handed approach to seasoning, allowing the true flavors of the dishes and ingredients to shine through. The udons, in particular, are wonderfully subtle, providing a refreshing change from Japanese eateries that tend to overwhelm with strong seasonings. 
Sashimi lovers will be pleased with the fresh and succulent offerings, although the yakitori could use a bit more flavor! Nevertheless, I'm eager to return and explore other delectable options on their menu. Though slightly pricier compared to other Japanese restaurants, the quality and taste justify every penny spent, especially with their extensive and delightful LADY Set.
During our anniversary dinner, we savored the delightful Salad Ball, Shake Don, Lady's Set, and Matcha ice-cream. The portions were just right, and the flavors were top-notch, particularly enjoying the generous serving of salmon in the Salad Ball. The Lady's Set showcased a variety of dishes, with soft tofu and chawanmushi being standout favorites. 
While the gyoza and soba dipping sauce were a bit underwhelming, the overall experience was still satisfying. On previous visits, this Japanese restaurant Petaling Jaya never disappointed, and their omakase selection proved to be decent for its price, with delightful surprises in the cooked dishes. The duck foie gras was my personal highlight, with its smoky flavor leaving me wanting more. The century egg-filled tofu appetizer was a unique combination that worked wonderfully well.
While the sashimi and seafood were fresh, the cuts could have been improved. Unfortunately, the fried fish and scallop soup left something to be desired, as the fish was dry and the mala peppery taste in the scallop soup was unusual for my liking. Nonetheless, the meal ended on a high note with the ever-reliable yuzu ice cream, providing a refreshing and perfect conclusion to a gastronomic journey filled with diverse and intriguing flavors. This Japanese restaurant Petaling Jayare mains a go-to place for contemporary Japanese cuisine in Section 17, PJ, and with each visit, I find new dishes to savor and appreciate.
Website: https://www.uroko.com.my/ 
Address: 2nd Floor, No 22A, 1, Jalan 17/54, Section 17, 46400 Petaling Jaya, Selangor
2. Fujiyama Japanese Restaurant Petaling Jaya
Fujiyama Japanese Restaurant is an absolute gem with its super delicious and creative food. I love the variety of dishes, each accompanied by different spicy, sweet, and sour sauces, giving a unique twist to the American-style sushi. The sushi and sashimi are already tasty on their own, but dipping them in the sauces adds an extra burst of flavor. 
The warm and energetic waiters, along with the friendly owner, create a delightful ambiance that makes the dining experience even more enjoyable. What's even better is that they stay open late, making it a great place for a late-night craving. The prices are reasonable too, making it all the more enticing to come back for more.
One standout aspect of this Japanese restaurant Petaling Jaya is its Halal and Muslim-friendly status, setting it apart from other Japanese restaurants in Petaling Jaya. They offer a fusion of Japanese dishes that you won't find anywhere else, making it a truly special dining destination. 
The sauces they create for their signature dishes are a real highlight – savory and addictive. During our visit, the owner and staff were attentive and friendly, taking the time to explain each dish to us as first-time visitors.
I highly recommend trying out their party platters and sets, as it allows you to sample a variety of their signature dishes while keeping the bill affordable. The freshness and quality of the food were top-notch, with dishes like the salmon belly and prawn cocktail standing out. The apple juice and avocado juice were also delicious complements to the meal. 
While the chawamushi lacked a bit of taste and the fried noodles were a touch salty, the overall dining experience was superb, and I look forward to visiting again. This Japanese restaurant Petaling Jaya is definitely worth a try for anyone looking for a unique and delightful Japanese dining experience in Petaling Jaya.
Website: https://www.instagram.com/fujiyama_japanese_restaurant/ 
Address: 21, Jalan SS 21/60, Damansara Utama, 47400 Petaling Jaya, Selangor 
3. Hanazen Japanese Restaurant In PJ
Hanazen Japanese Restaurant provides a comfortable and pleasant atmosphere, with the staff offering warm and welcoming service. The best part is that all the food is prepared fresh upon order, ensuring the utmost quality. 
Their maki, particularly the one with avocado, oyster, and fried cheese, is simply excellent, and I highly recommend trying their various menus. The portions are satisfying, and the prices are reasonable, making it a great place for a delightful dinner. We had a wonderful dining experience and will definitely be returning.
Definitely a must-visit spot in Damansara for top-notch Japanese cuisine! Hanazen is one of the longest-standing eateries at Jaya One, and it truly offers some of the best Japanese food in the PJ area. Their commitment to using fresh ingredients and skillful preparation is evident in every dish. The fish sashimi is consistently fresh, and the seafood salad with its generous ingredients and delicious dressing is a highlight. I especially love their Yuzu sorbet for a refreshing dessert.
Hanazen has become one of my favorite Japanese restaurant Petaling Jaya, and their negitoro ikura don is an absolute gem. The freshness of the tuna and ikura in this dish is unmatched. Though priced at RM60, it's worth every penny for the quality of ingredients. 
Their teppanyaki sets are also a great value, featuring flavorful fried rice and a delightful variety of sides like chawanmushi, tofu with sesame sauce, and fresh fruits. Both the salmon and chicken teppanyaki sets are excellent choices, with the salmon being moist and the chicken marinated to perfection. The generous miso soup with its abundant seaweed, tofu, and spring onions adds the finishing touch to a satisfying meal.
My first time dining at this Japanese restaurant Petaling Jaya was an absolute pleasure. I opted for the udon with sushi set, and it exceeded my expectations. The udon was delightfully chewy, and the dashi broth added a flavorful touch. The sushi combo impressed me with its fresh and thickly-cut fish. The set also included an appetizer, miso soup, and fresh fruits, providing a well-rounded and enjoyable meal.
Website: https://www.facebook.com/p/Hanazen-Japanese-Restaurant-Jaya-One-100044731147625/ 
Address: C-43-G, Jaya One, 72A, Jln Profesor Diraja Ungku Aziz, Seksyen 13, 46200 Petaling Jaya, Selangor
4. Eyuzu Japanese Cuisine
Eyuzu Japanese Cuisine offers one of the best Japanese buffets I've had. The teppanyaki is cooked to perfection, and their bento is absolutely delicious. The nigiri sushi is always fresh and delightful. Everything about this Japanese restaurant Petaling Jaya feels perfect, making it a top recommendation for a satisfying dining experience. If you want the freshest food, I recommend starting dinner around 6:30 PM when the dishes are served freshly.
The weekend buffet is a must-try, with an array of fresh delicacies like US oysters, salmon, tuna, cold prawns, unagi, tempura, teppanyaki, and many more. Don't forget to indulge in the cakes, Mochi, and coffee – they are simply delightful.
Located at Eastin Hotel, Eyuzu is a great Japanese restaurant that I absolutely loved. From the food to the service, it was a fantastic experience. The restaurant not only serves high-quality Japanese dishes but also goes above and beyond to provide excellent service.
During my visit with a good friend, I wanted to surprise her with a birthday cake. To my delight, Mr. Yap, the restaurant manager, knew exactly when to bring out the surprise, making it a memorable moment for my friend. The overall food is excellent, especially the fresh sushi and sashimi. The staff are incredibly friendly and always willing to assist when needed. Although some may say there are fewer choices compared to other places, the focus on quality is evident.
The selection of food choices is great, and I particularly enjoy their fresh sashimi cuts. What stands out the most in this Japanese restaurant Petaling Jaya, though, is the impeccable service from the attendants, even during peak dinner hours when the restaurant gets really crowded.
Eyuzu's Japanese cuisine is absolutely delicious and authentic. The warm and welcoming service only adds to the lovely experience. I've tried their "omakase" and have never been disappointed. It's a place I would highly recommend for anyone seeking a delightful Japanese dining adventure.
Website: https://kualalumpur.eastin.com/ 
Address: Pusat Dagang, 13, Jalan 16/11, Seksyen 16, 46350 Petaling Jaya, Selangor
5. Kura Japanese Restaurant Petaling Jaya
Kura Japanese Restaurant, located within the One World Hotel, is owned by the same proprietor as Rakuzen, resulting in a menu and prices that are quite similar. I highly recommend trying the Monkfish liver as an appetizer; it may be an acquired taste, but it's incredibly delicious. Their set meals are definitely worth the price, and to top it off, they come with their excellent Chawanmushi.
Making reservations and arriving on time ensured a smooth seating experience even during peak dinner hours. Despite the restaurant being full, it remained relatively quiet, thanks to the availability of private rooms. The service was prompt, and the servers were quite attentive. It's a good meeting place where we could enjoy our meal in a tranquil and comfortable environment. 
The generous portions of tasty food left nothing to be desired. Extra kudos to the sashimi chef, who went above and beyond, treating us to extra sushi when he noticed that the rice for my soft shell crab roll was freshly cooked, resulting in a slightly mushy texture. Nevertheless, it tasted splendid.
As a regular patron of this Japanese restaurant Petaling Jaya for years with my family, I can vouch for its reliability and the delightful ambiance it offers at the One World Hotel in 1 Utama. The attentive staff and reasonable prices only add to the appeal of dining here.
We decided to start with some hand rolls, which turned out to be delicious with their crunchy seaweed and fresh fish. The lunch bento sets are a great deal, as they come with rice, miso soup, a small vegetable dish, chawanmushi, and fruit. I opted for the unagi bento set, which featured wonderfully tender unagi. 
My family members tried some of the other bento sets, and they were pleased with the generous portions and variety of food. Overall, this Japanese restaurant Petaling Jaya is a fantastic option for those seeking a nice Japanese dining experience at a reasonable price. 
On this visit, we ordered the udon set that came with California Maki. The udon was surprisingly smooth on the outer layer but delightfully chewy on the inside, providing a unique texture. Additionally, the salmon head was crunchy yet juicy, leaving us thoroughly satisfied with our meal.
Website: https://www.superdining.com.my/  
Address: Ground Floor, One World Hotel First Avenue, Off, Dataran Bandar Utama, Bandar Utama, 47800 Petaling Jaya, Selangor
6. Omulab
Omulab is an absolute gem with its delectable food and satisfying drinks. The dishes were beautifully presented, just like the photos in the menu. Some tasted authentically Japanese, while others had a delightful fusion twist. We couldn't resist trying the azuki-based drinks, and they turned out to be the best drinks we've ever had! 
They provided the perfect boost to power through our busy work life. The manager and staff of this Japanese restaurant Petaling Jaya were incredibly kind, and we even received two free desserts, which was a sweet surprise. We had always wanted to try omurice, and this Japanese restaurant Petaling Jaya provided the perfect opportunity. Their all-day menu offers a wide variety of dishes and beverages.
Located in the residential area of Seksyen 17, Petaling Jaya, Omulab specializes in Japanese Omurice. When we arrived after mass at SFX, the friendly servers guided us to their online menu, and we couldn't wait to try their offerings. We ordered a range of dishes, including Omu Mentaiko and Ebiko with Soft Shell Crab, Bestseller Chicken Namban, Omu Demiglace, Omu Grilled Salmon Ochakuze with Mixed Vegetables, U.L.T.I.M.A.T.E. Double Hamburg Beef Donburi, and Double Chocolate (Dark and White).
The highlight of our meal was undoubtedly the Jiggly Fuwa or Lava Omelette. The perfectly executed omelette with its hot, golden, liquid filling and solidified egg bits flowing like lava rocks over the fried rice was a true treat. The combination of warm, creamy egg with the flavorsome and savory fried rice and chicken or pork bits created a delightful explosion of taste in our mouths.
Among all the dishes, the seafood-based ones, especially the Grilled Salmon prepared two ways, were my personal favorites. I also enjoyed the Soft Shelled Crabs paired with the Omu Mentaiko and Ebiko. While the U.L.T.I.M.A.T.E. Double Hamburg Beef Donburi was substantial, it fell slightly short compared to others I've had before.
Overall, Omulab's culinary offerings left a lasting impression on us, and we'll definitely be back to try more of their delightful creations.
Website: https://www.facebook.com/Omulab/ 
Address: 7, Jalan 17/45, Seksyen 17, 46400 Petaling Jaya, Selangor
7. Miyabi @ Sheraton PJ
Miyabi @ Sheraton PJ provided a fantastic dining experience for us! The ingredients used were top-notch and looked as fresh as the ones you see on YouTube. Even though I usually dislike seafood, this place completely changed my perspective.
The waitresses at this Japanese restaurant Petaling Jaya were attentive and kind, and the chef was friendly too. We opted for the omakase sushi, and while it was nice, it didn't quite fill up bigger eaters like myself. Nevertheless, the taste and freshness of the dishes were impeccable. I got to try new flavors and combinations that I had never experienced before, and it was a delightful culinary journey.
This Japanese restaurant Petaling Jaya  has a high-quality Japanese food selection with a serene and cozy Zen ambiance created by its wooden design. The overall food quality is excellent, and the service is top-notch. The spacious layout and moderate crowd on a Friday night made dining very comfortable. I highly recommend giving it a try.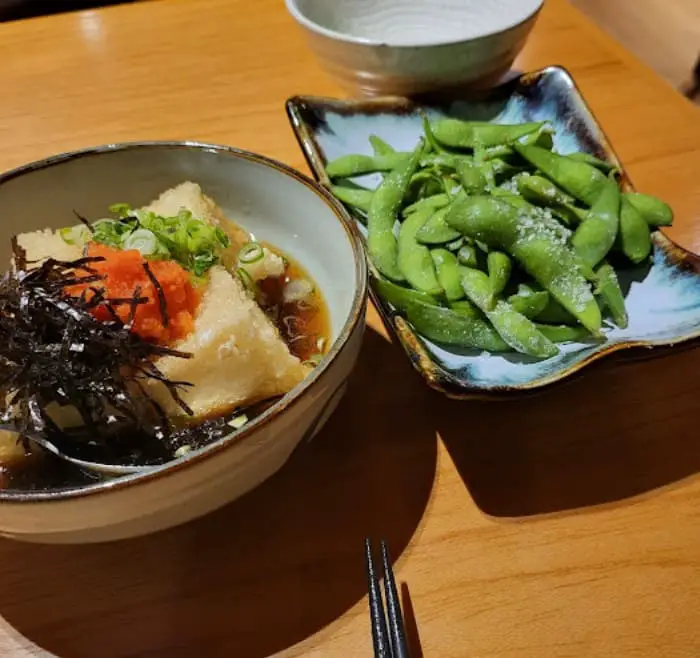 Miyabi truly impressed me with the best and most delicious food I've ever tasted. The sushi, in particular, stood out with its incredibly fresh fish and delightful flavors. The other dishes, like the steak, were equally delicious, with perfectly cooked ingredients and tender meat. The service was efficient and friendly, with staff always greeting us warmly. 
They even arranged our dinner reservation flawlessly. Additionally, the ample parking space with a dedicated guard added to the overall convenience of the dining experience. I highly recommend giving Miyabi a try and savoring their delectable offerings.
During our dinner at this Japanese restaurant Petaling Jaya, we ordered the Grilled Eel in Rice Box and Kurogi Wagyu Teppanyaki set. The dishes were not only delicious but also beautifully presented. The sashimi impressed us with its freshness, and the side dishes were equally delightful. 
The Wagyu Beef in the teppanyaki set was a highlight with its delicious taste. While the eel was good, it could have been a bit softer. The service was excellent, and overall, the prices were reasonable for the quality of food and experience we received.
Website: https://www.miyabipj.com/ 
Address: Lorong Utara C, Pjs 52, 46200 Petaling Jaya, Selangor
8. Minori Japanese Restaurant
Minori Japanese Restaurant is a hidden gem that is actually part of Royale Chulan's restaurant. I must admit, the prices here are a bit on the higher side compared to other Japanese restaurants. The sukiyaki we tried was a bit too sweet for our liking, but it was still acceptable.
Initially, it was a little challenging to find the restaurant, especially with eCurve being closed down. However, when my partner and I called for directions, we were pleasantly surprised by the extreme patience and helpfulness of the staff. The service from the start to the end was amazing. We visited on New Year's Eve, and the food was exceptionally fresh and delicious. 
The only minor flaw was that the meat seemed a little dry. Despite that, the ambiance was soothing, and the spacious tables accommodated all the dishes we ordered. With a bill of around RM200+, the experience and food quality were well worth it, and we will definitely return for another visit.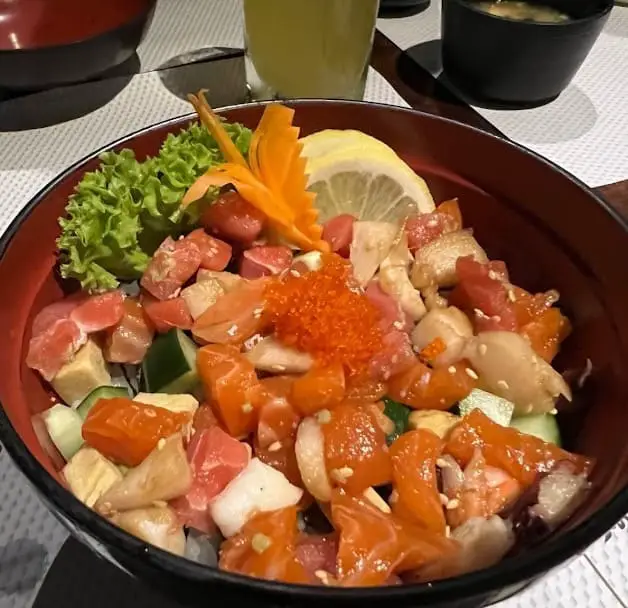 Upon arrival at this Japanese restaurant Petaling Jaya, we were warmly greeted and promptly shown to an available table. We decided to try their shokudo bento, cold soba, and ebi gyoza. Each dish took around 15-20 minutes, but the wait was worth it. 
The flavors were authentic, especially the teriyaki saba, tempura, and ebi gyoza. The sashimi slices were thick and fresh, making the experience delightful. The bento also came with two scoops of ice cream, a perfect ending to our wonderful night.
I gave the atmosphere a 3/5 rating because there was a birthday party event, and the guests were a bit loud with shouting and cheering. However, overall, Minori deserved a solid 5/5 rating for their exceptional food and service.
I highly recommend Minori to anyone seeking an authentic Japanese dining experience. Finding the location may be a bit confusing, but if you exit from gate D at the Mutiara Damansara MRT station, you'll immediately find Minori. If you're coming from IKEA/Ikano/The Curve, just follow the directions to the MRT station inside eCurve, and you'll be led straight to this Japanese restaurant Petaling Jaya. I hope this helps anyone planning to visit this fantastic restaurant.
Website: https://www.minori.my/ 
Address: 1st Floor, Royal Chulan Damansara Hotel, No, 2, Jln PJU 7/3, Mutiara Damansara, 47810 Petaling Jaya, Selangor
9. Kampachi Plaza33
Kampachi at Plaza33 offers an impressive weekend buffet with a wide selection of the freshest and most authentic Japanese specialties, featuring seasonal and premium items. For those seeking an ultimate Japanese dining adventure, their Omakase is a must-try. 
Whichever option you choose, rest assured that you'll be getting the best Kampachi has to offer. I would give this Japanese restaurant 6 stars if possible. The food is absolutely delicious, and the service is top-notch. Kudos to the staff for making our dining experience here truly memorable. We will definitely be back for more!
I particularly love their green tea, which adds to the overall enjoyment of the meal. During our visit for the Sunday buffet, we were once again impressed. The desserts, freshly made in-house, were delightful. And having unlimited unagi was truly a celebratory treat. Every dish we tried was simply outstanding. 
The experience in this Japanese restaurant Petaling Jaya  was wonderful, with the staff being kind, helpful, and friendly without any hint of snobbiness. I highly recommend their fresh sushi and sashimi, which literally melt in your mouth. Both the cooked beef and the raw platters were equally impressive.
 The desserts, especially the daifuku and mochi, were heavenly and handmade upon order. Even the ice cream, especially the black sesame flavor, was creamy and delightful. The photos don't do justice to the amazing food. It's a definite 10/10, and I would happily return to dine here again, despite it being a little pricey because it's worth every penny.
Kampachi at Jaya33 has long been our family's favorite spot for Japanese cuisine. They serve delicious and fresh dishes, including sushi, beef, chicken cutlet, and maki. The portions are quite generous too, making it a satisfying dining experience. 
If you have any special dietary needs, it's best to request in advance, as the chef will try their best to accommodate your preferences. The food here is always fresh, preserving the authentic taste of the dishes. However, I would not recommend the omakase for those who do not eat raw food.
Website: http://www.kampachi.com.my/ 
Address: Petaling Jaya (North) P1-02, 1st Floor, Plaza @ Jaya 33, 1, Jalan Kemajuan, Seksyen 13, 46000 Petaling Jaya, Selangor
10. Sushi Zento Sunway Giza Mall
At Sushi Zento in Sunway Giza Mall, you can experience the essence of traditional Japanese cuisine with its emphasis on seasonality, quality ingredients, and meticulous presentation. The food here was delightful, with fresh sashimi and well-balanced set meals served in good portions. The service was commendable, and the ambiance exuded a vibrant yet zen atmosphere.
While the prices in this Japanese restaurant Petaling Jaya may be on the higher side, the quality of the food and service justifies a return visit. There is no strict dress code, making it a comfortable dining experience. 
One highlight of the menu was the "Today Sashimi" offering, with a wide selection available, including the option to get the whole fish for some varieties. The menu offered a diverse range of options to cater to various cravings.
To start with, the Japanese curry rice was a standout dish, boasting a thick and flavorful curry with tender pork chop and assorted vegetables. The curry was mild in spices but big on taste, making it a satisfying choice. The pork chop was skillfully fried, avoiding excessive batter or greasiness. Though the cheese addition was an enticing option, it didn't come through prominently in the overall taste.
Additionally, the fried pumpkin croquettes were a delightful treat, featuring a sweet and well-spiced mashed pumpkin paste. The side salad with sesame dressing added a refreshing touch to the meal, balancing out the richness of the fried items. 
Overall, this Japanese restaurant Petaling Jaya  provides a comprehensive Japanese dining experience, making it a perfect spot to indulge in an array of delectable Japanese dishes, ranging from sushi and sashimi to tempura and ramen.
Website: https://www.edoichigroup.com/ 
Address: C-2-G, Sunway Giza Mall, Jalan PJU 5/14, Kota Damansara, 47810 Petaling Jaya, Selangor
11. Currry Shokudo
At Curry Shokudo, a Japanese curry specialty restaurant, you can indulge in warm and comforting dishes in a cozy canteen-style setting. This place has become one of my favorite spots to satisfy my cravings for delicious Japanese curry that never fails to fill my tummy and bring joy to my heart. While they have made some changes to their menu and overall dishes, I still appreciate the fragrant curry and the addition of Japanese black rice.
I highly recommend visiting this Japanese restaurant Petaling Jaya for lunch or dinner whenever they are open. If you prefer a bit of spice in your curry, a useful tip is to order the normal curry and add a dash of cayenne pepper, but be careful not to overdo it! 
Recently renovated, the shop's eye-catching yellow theme perfectly matches their offerings. The food is delightful, and while I initially wondered about the lack of carrot and potato chunks in the curry, the friendly staff explained that they blend them into the curry, resulting in a creamy and sweet texture.
The presentation of the dishes has a charming cafe-style touch, setting it apart from the traditional-looking curry shops. The authenticity of the curry here is remarkably close to what we had in Japan, likely because the owner was trained by a Japanese chef for 14 years. We enjoyed perfectly cooked meat and delightful pudding, complemented by refreshing beer and plum wine.
This Japanese restaurant Petaling Jaya  exudes a cozy atmosphere, radiating the warmth of Japanese curry and tonkatsu. I highly recommend trying their buttered sweet potato, a delicious treat. The combination of tonkatsu and curry, mixed with omu and rice, was full of flavor. 
Both types of curry were equally yummy, and the portions were quite generous; enough for two girls to share if their appetites are not too big. Overall, I love the inviting vibes of this shop, making it a delightful place to savor satisfying Japanese curry dishes.
Website: https://linktr.ee/shokudocurry 
Address: 9, Jalan 20/13, Taman Paramount, 46300 Petaling Jaya, Selangor
12. Nippori Cafe
Nippori Cafe has always been one of our favorite go-to places for its value-for-money set meals. The generous portion of my Ebi Tempura, accompanied by soup and pickles, brings back memories of the one I had in Dotonburi. Their consistency in taste keeps us coming back for more.
When dining in this Japanese restaurant Petaling Jaya, we highly recommend trying the Hokkaido Burnt Cheese Cake – it simply melts in your mouth! However, be prepared that they might run out of it, so it's best to order in advance. You can even get a whole cake, weighing 900g and priced at RM96.
During lunch hours, seating can be limited, as they don't open another wing until dinner time. Despite that, the unique dishes on their menu make Nippori stand out among Japanese cafes and restaurants in Malaysia. 
We visited for lunch on a weekend, and it was surprisingly quiet, providing a comfortable atmosphere. The service was excellent, thanks to their well-staffed team, and the food arrived relatively quickly.
We savored delightful dishes such as sato imo mochi, spicy seafood pizza, baked Japanese curry rice bento, stir-fried beef bento, and chicken karaage bento. To end our meal on a sweet note, we indulged in the burnt Hokkaido cheesecake and panna cotta. 
Each dish was a delicious treat, and we enjoyed the cozy ambiance, especially in their 'outdoor' dining area, where it was refreshingly cool. We're already planning to return to Nippori to explore more of their delectable offerings.
Tucked away in the quiet Empire Damansara, this Japanese restaurant Petaling Jaya surprises with its wide variety of delicious food. Every dish we ordered was a delight, and even the miso soup was exceptional, setting it apart from other restaurants. 
We opted for the set meals, pizza, and the smooth and not overly sweet Hokkaido cheese cake. The entire dining experience was comfortable and enjoyable, making us want to return for more culinary adventures. Before leaving, don't forget to check their specials, which are displayed on the board outside the door.
Website: http://harajuholdings.com/ 
Address: Empire Damansara, 102 First Floor, Jalan PJU 8/8, Damansara Perdana, 47820 Petaling Jaya, Selangor
13. Fujisawa Izakaya
Fujisawa Izakaya, which opened in 2015, offers a delightful 'Izakaya style' Japanese dining experience. With three branches located in PJ Uptown, Sri Petaling, and Kepong, the restaurant is the brainchild of a young chef with over 15 years of experience in Japanese cuisine, and a Former Miss Malaysia with a background in business marketing management. 
Fujisawa Izakaya boasts an array of delectable Japanese dishes at reasonable prices, including Sashimi, Fresh Oyster, Sushi, Udon, Ramen, Skewers, and Rice, among others. Additionally, their menu features a wide selection of Japanese Sake, UmeChu, ShoChu, and Beer to cater to different customer preferences. 
This Japanese restaurant Petaling Jaya  offers various seating options, including common area, bar, and tatami area. Notably, the Sri Petaling and Kepong branches are Pets Friendly, providing a terrace/pet area for pet lovers. Due to limited tables, reservations are highly recommended.
During our visit, we enjoyed the tender and juicy Unagi roll, as well as the flavorful skewers served on a bbq briquette, featuring scallops, chicken, fish, and more, all of which were fresh and well-marinated. It was an overall pleasant meal.
Situated upstairs, this Uptown Damansara branch exudes a charming 90s Japanese vibe, making it a unique and enjoyable dining experience. A must-try is the BBQ pork and other BBQ delights, making the dining experience even more delightful. This Japanese restaurant Petaling Jaya is an ideal spot for group gatherings, whether it's with friends or colleagues, and it's a great place for celebrating birthdays.
The restaurant's retro ambiance adds to its allure, reminiscent of Netflix's Naked Director's vibe, transporting guests back to the 90s. The zaru soba and sashimi have always been personal favorites, and the portions are satisfyingly proportionate to the prices. However, due to its popularity, the place tends to get crowded quickly. 
Therefore, it is wise to book your table in advance, especially for lunch or dinner sessions. For the best dining experience, opt for the zashiki seating zone, where you'll be surrounded by quirky Japanese decor and vintage beer posters from the 80s and 90s, perfectly capturing the essence of that era.
Website: https://www.facebook.com/Fujisawa.Izakaya.Uptown 
Address: 52M, Jalan SS 21/58, Damansara Utama, 47400 Petaling Jaya, Selangor
14. Tansen Izakaya
Tansen Izakaya is a delightful hideout in the neighborhood, offering tasty and consistent food. The service is quick and friendly, although the only downside is the limited space during dinner time, which might require a bit of waiting for a table. Additionally, parking can be a bit challenging to find.
Their sashimi is super fresh, and their Tansen clams were a pleasant surprise! The pork belly yakitori is the best, and don't miss out on their garlic fried rice.
Located on a bustling street in Petaling Jaya, this fancy Japanese izakaya restaurant might be easily overlooked due to the numerous popular eateries around. However, the eye-catching exterior design makes it stand out to those seeking a good Japanese cuisine dining experience. 
A must-try is their signature charcoal claypot grilled fresh clam & prawn, and their sashimi platter is beautifully presented in vibrant colors. This Japanese restaurant Petaling Jaya also offers Sapporo and Suntory beer, along with a variety of highball and sake choices, making it an ideal setting for family gatherings or birthday celebrations with friends.
Making a reservation ahead of time is recommended due to limited seating, but the interior design perfectly complements the exclusive exterior.
During my meal, the service was outstanding, with attentive and knowledgeable staff providing excellent recommendations for other dishes to try on my next visit.
Tansen Izakaya truly brings the authentic Japanese izakaya dining experience to the locals. Their Sashimi, Fresh Seafood Salads, Grilled Seafoods, and Mentaiko Fried Rice are as authentic as those found in Japan. This Japanese restaurant Petaling Jaya also offers a good range of Japanese beers and hard liquor. The friendly and helpful waiters and waitresses add to the pleasant dining experience.
While it's advisable to make a reservation beforehand, even on weekdays, visiting Tansen Izakaya with an open mind and moderate expectations will not disappoint, especially considering their reasonable and affordable prices. It's a highly recommended spot for those who want to experience the Japanese street food culture without traveling to Japan!
Website: https://www.facebook.com/tansenizakaya 
Address: No. 36, Jalan SS 22/25, Damansara Jaya, 47400 Petaling Jaya, Selangor
15. Shin Zushi
Shin Zushi offers a unique fusion sushi experience, combining traditional hand-made sushi techniques with a modern twist. The sushi is not only fresh but also well-presented, and the portions are satisfying. The taste is simply delightful! The added convenience of ordering via QR code before entering makes the waiting time short, and the service is top-notch. I'm definitely looking forward to coming back again!
The food quality at Shin Zushi is impressive, and the pricing is very reasonable, making it a great value for money. The wide range of sushi, dishes, and bento sets offered here ensures there's something for everyone. I'll surely visit again, hoping the queue will be shorter next time.
I must say, I have found my favorite sushi bar at Shin Zushi. The sushi here is probably the best in PJ, and the variety to choose from is extensive. I highly recommend trying their unagi mentaiko sushi and the seasonal items. The handroll was a pleasant surprise, with the crispy seaweed adding a nice touch.
The only downside is the potential hour-long queue during peak hours, but it's a testament to how popular and good this place is. However, the wait is absolutely worth it! Personally, I prefer Shin Zushi over omakase-style sushi places because I can order exactly what I want. The service is quick and attentive, making it a must-try for sushi enthusiasts like me.
Among my favorites are the agedashi tofu and their sushi, especially the special salmon set of 5 (I can't recall the name). Whenever I crave sushi, this is my go-to place as they offer the best products with excellent value. This Japanese restaurant Petaling Jaya has a lovely atmosphere, and their plating and decoration add to the overall dining experience. With a variety of interesting and delicious sushi options, Shin Zushi is definitely worth a visit!
Address: 4, Jalan SS 2/66, SS 2, 47300 Petaling Jaya, Selangor
In conclusion, Japanese restaurants in Petaling Jaya offer an extraordinary dining experience that delights the senses with their authentic flavors and artful presentations. From the delectable sashimi and sushi to the comforting bowls of ramen and udon, each dish is a masterpiece that reflects the rich culinary traditions of Japan. 
The friendly and attentive service, coupled with the cozy and inviting ambiance, makes dining at these establishments a true pleasure. Whether I'm savoring the freshest seafood at a hidden Izakaya or indulging in a lavish omakase experience, every visit to a Japanese restaurant in Petaling Jaya leaves me with unforgettable memories and a longing to return for more culinary delights from the Land of the Rising Sun.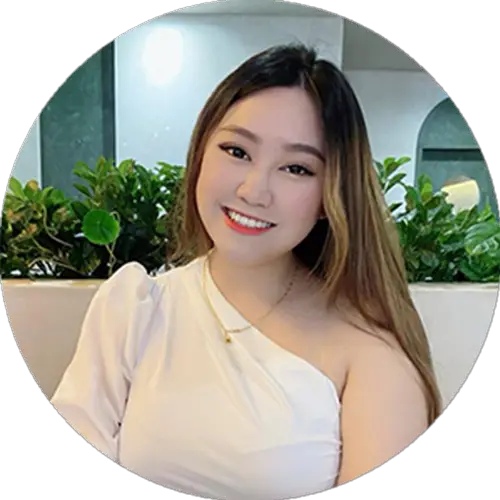 Valerie, Food Blogger In Malaysia
Valerie Seow, a prominent Malaysian blogger, has earned a well-deserved reputation as a reliable explorer of cafes in Petaling Jaya (PJ).
With an insatiable passion for food and a keen eye for detail, Valerie has taken the local cafe scene by storm. Her engaging blog posts showcase not only her impeccable taste in coffee and delectable treats but also her knack for uncovering hidden gems in the bustling city of PJ. 
Through her vivid descriptions and captivating photography, Valerie manages to transport her readers into the cozy ambiance of each cafe she visits. As a trusted source for cafe enthusiasts, her recommendations have become a go-to guide for those seeking delightful culinary experiences in PJ.