As I step into the bustling streets of PJ, the enchanting aroma of Chinese cuisine fills the air, beckoning me towards the delightful array of restaurants that line the vibrant city. With its rich culinary heritage and diverse regional flavors, Chinese restaurants in PJ offer an extraordinary gastronomic journey. 
From the savory dim sum served during lively morning gatherings to the exquisite seafood dishes savored amidst family celebrations, these restaurants present a delightful fusion of tradition and innovation. The warm ambiance, friendly hospitality, and tantalizing aromas that permeate the air make every visit to a Chinese restaurant in PJ an unforgettable experience, as I eagerly embark on a culinary adventure, exploring the finest flavors this cuisine has to offer.
More exciting eats: PJ area has a plethora of food choices which includes exquisite Thai food in PJ, Western restaurant Petaling Jaya with scrumptious meals and many more! Checkout my blog for more!
1. Restoran Green View Sdn Bhd
Since 1993, Green View has proudly maintained its timeless and distinguished taste, staying true to our belief in using only high-quality ingredients. Throughout the years, we have continuously elevated our culinary prowess, putting our hearts and souls into every dish to provide the best service for our valued customers. Despite the full house on Saturday night, the restaurant managed to accommodate our party of seven.
The famous Sang Har Crispy Noodle lived up to its reputation with its delicious and tasty flavors, albeit being on the expensive side. Other dishes we ordered were also well presented and equally satisfying in taste.
Parking can be challenging during the nighttime, but the experience of having their renowned Sang Har Meen made it worthwhile. Green View is not a one-dish wonder place; all their dishes impressed us. We particularly enjoyed the Yuan Yang Chicken and the creative combination of crispy squid in the yam basket, a suggestion from the attentive waitress.
Our big group had an exceptional dining experience, thanks to the attentive and courteous staff who ensured our drinks were refilled and plates changed promptly. Every dish we tried was wonderful and met our expectations, leaving us thoroughly satisfied and looking forward to returning for more. 
The food presentation was appealing, and the overall service at this Chinese restaurant in PJ was commendable. While the taste was okay, it's advisable to make reservations for weekend dine-ins.
Website: https://www.restorangreenview.com/ 
Address: 8, Jln 19/3, Seksyen 19, 46300 Petaling Jaya, Selangor
2. Oriental Pavilion 大港城酒家 
Oriental Pavilion 大港城酒家 truly impressed us with its delectable food and great service. We found it to be one of the best Chinese restaurants in the PJ area, and parking was hassle-free. Personally, I loved the flavor of the stewed pork – it was incredibly tasty.
During peak hours, such as Chinese New Year, we were pleased that we could order à la carte dishes, which was especially helpful as my dad was recovering from a stroke and could only eat easily digestible dishes. The pro-active service left a positive impression on us, and we're definitely looking forward to returning for big Chinese meals with either our staff or family.
The pleasant environment and ambiance at Oriental Pavilion made our business lunch during the weekday quite enjoyable. It's a great place to treat important clients, and we appreciated the availability of VIP rooms, although it's best to book them in advance.
The food was well-presented and delicious, and we didn't mind the slightly higher price because the quality and service were worth it. Being situated inside PJ33 mall, parking was convenient for us.
They also offer HK Dim Sum, perfect for a light and delightful meal.
As a fine dining restaurant, Oriental Pavilion serves a wide variety of Chinese cuisine, including dim sum. We had a wonderful dining experience with their superb service and delicious food. The restaurant comes highly recommended, especially for family gatherings or company events.
Regarding the dishes we ordered, the first two were fried as that was the first cart we approached. The sesame dough balls were good, but they tended to get a bit oily when cold. The deep-fried yam puff had a great filling and delicious pastry, but the dough had a sharp alkaline taste that was a bit disappointing. 
We then ordered two dishes from the wall, with the yellow wine chicken being average and the braised tofu being very good – my wife found the flavors to be authentic. The lo mai kai was excellent, so good that we ended up ordering three plates of it. The pai kuat (pork ribs) was also very tasty. However, the har kau was just average, and the siew mai was decent but not outstanding.
To round off our meal, we ordered two more dishes. The fried carrot cake HK style was excellent with its rich wok hei and abundant ingredients. Our last dish, the Chinese red bean pancake, was also superb, although they had run out of egg tart.
Overall, it was an excellent lunch experience at Oriental Pavilion, and we would gladly return for more in the future. Unfortunately, we were too occupied enjoying the food and conversation, so we didn't manage to take many pictures.
Website: https://www.orientalrestaurants.com.my/ 
Address: P1-04, Level 1, Podium, PJ33, 3, Jalan Professor Khoo Kay Kim, Seksyen 13, 46200 Petaling Jaya, Selangor
3. Chef Chew Kitchen
Chef Chew Kitchen is a delightful dining Chinese restaurant in PJ that I've visited multiple times. On this occasion, we had a group of 14, which allowed us to try a variety of their delicious dishes. 
I highly recommend the steamed chicken with ginger rice, charcoal tofu, chilled sweet and sour pork, salted egg sotong, and steamed grouper with lala. For a splurge, the curry prawns with meehoon are worth it. Reserving and preordering the food in advance is a good idea due to the popularity of the place.
The dishes we ordered left us absolutely delighted; each one was delicious and served promptly by the fast and friendly staff, including the well-trained foreign workers. This is definitely a place you'll want to return to try more of their offerings.
Chef Chew Kitchen offers great dai chau at a very affordable price in PJ. It tends to get busy, even on weekdays, so it's wise to call and reserve a table. Some recommended dishes include the pork with ice, signature curry prawns, and shrimp paste kangkung. Parking might require a few rounds, but it's manageable.
The steamed Tiger Garoupa was excellent, perfectly cooked with a delectable soy sauce base. The river big head prawns in curry sauce were tasty, while the stir-fried French beans showcased the chef's talent in elevating simple dishes. The sweet and sour pork chilled in ice, a house specialty, is a must-try and shouldn't be missed. Overall, it's a 5-star dining experience.
During a recent dinner here, the food impressed with its interesting twists on common dishes. The sweet and sour pork served under an ice blanket was a delightful surprise. The steamed chicken with ginger rice stole the show for me, with flavorful chicken and well-cooked rice infused with minced ginger. The deep-fried sea grouper in pomelo sauce was decent, while the deep-fried quail with its tasty dry rub made it a hit. The taufoo with "tau kan" was a simple but tasty dish, well-prepared and enjoyable.
Address: 52, Jln 19/3, Seksyen 19, 46300 Petaling Jaya, Selangor
4. Kingdom Palace Restaurant
We had a fantastic experience at Kingdom Palace Restaurant! The service and food were both amazing, though the prices were a bit high, we felt it was worth it. The Iberico ribs were flavorful without being too salty, and the river prawn with curry claypot was appetizing. We enjoyed the meal so much that we wished for more rice! Next time, we're looking forward to trying their dim sum.
During our visit, the dim sum session impressed us with its superb dishes like siew mai, loh mai kai, and polo bun with a thick slab of butter. The fried fish skin with salted egg yolk was a delightful treat, and the braised pork tendon and roasted pork belly were outstanding choices.
For dinner, we savored a variety of delectable dishes. The HK runny century egg with ginger won over even those who aren't fans of century eggs, as it surpassed the local variety. 
The Grilled Iberico pork ribs with sea salt & spices were simply prepared but left a lasting impression, especially at its promotional price of RM88 per slab. The steamed dragon tiger grouper was steamed to perfection, offering flaky and flavorful meat. 
The sauteed baby spinach with soybean dregs surprised us with its crispy texture, perfectly complementing the vegetables. The hot & sour thick soup provided a delightful kick to whet our appetites. While waiting for other dishes, the barbeque two combinations of siew yuk and roasted duck provided a satisfying treat to chew on. 
The braised pork belly with buns was a pork lover's dream, even though some might find the fat layer a bit too thick (which we actually loved!). Lastly, the fisherman's fried rice, served in a huge bamboo basket covered with aluminum foil and topped with fresh prawns, was a favorite among the smaller members of our group, boasting fragrant butter and garlic.
Throughout our dining experience, we appreciated the warm and friendly service from the staff. The overall ambience and design of this Chinese restaurant in PJ were delightful, and the food was served with great attention to hygiene. 
We made sure to call ahead and reserve a table since this Chinese restaurant in PJ is very popular on weekends. The staff members were well-trained and efficient, making our meal even more enjoyable.
All in all, Kingdom Palace Restaurant has become a reliable and classic Chinese restaurant for our dim sum lunches, dinners, and various special occasions like birthdays, family gatherings, and company events. 
The quality of food served at this Chinese restaurant in PJ is consistently good, and the creative and classic dim sum offerings always leave us satisfied and happy after each visit.
Website: http://www.kingdompalacerestaurant.com/ 
Address: L1-50, 3 Damansara, 3, Jalan SS 20/27, Damansara Intan, 47400 Petaling Jaya, Selangor
5. Cu Cha Dan Fan Restaurant
Cu Cha Dan Fan Restaurant offers some good dishes! If you enjoy Chinese spicy cuisine, I highly recommend giving it a try.
During our visit, we ordered 5 dishes for 6 people, and the portions were quite sufficient, with affordable prices.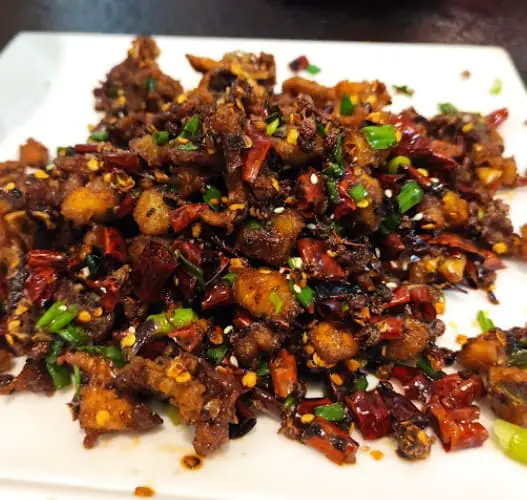 The Sichuan cuisine here is quite authentic and tasty. While it may be less oily and spicy than the authentic dishes in Chengdu to cater to local taste buds, it still manages to satisfy some cravings. Plus, the prices are reasonable compared to other Hunan/Xiang/Sichuan restaurants in KL. The setup is simple, but the meal is satisfying, which is why this place is often packed.
It's a hidden gem, a no-frills Chinese restaurant in PJ specializing in Hunan cuisine. Operating during both lunch and dinner sessions, the Chinese restaurant in PJ is located on the 1st floor over two lots. It does get crowded during lunch hours, but the staff is friendly and accommodating. The menu offers an extensive selection, and during our visit, we tried 5 dishes, all of which were really good. 
The fried cumin lamb, hot plate cabbage, and spicy stewed fish stood out as notable choices. The portions are generous, making it perfect for sharing. Additionally, they also serve Tsingtao beer, adding to the dining experience. We definitely plan to return to try more of their offerings.
Run by a family from China, the Chinese restaurant in PJ specializes in homey yet delicious Chinese cuisine. You must try their hot plate sizzling cabbage and "water-cooked" fish, which packs a fiery punch with "wasp pepper" and dried chili oil. The fried potato strips are also a must-try. Be aware that some dishes are cooked with dried chili, so if you can't handle the heat, make sure to let the waiters know when ordering.
While I haven't been to China before, I can't vouch for the authenticity of the taste. However, I can confidently say that the food is good. Every time I come here with my friends, we never miss ordering the 水煮鱼 (shuizhu yu), a spicy fish dish that we love. Additionally, the lamb dish is also a nice addition to our dining experience.
Address: 2, 6A, Jalan 14/20, Seksyen 14, 46100 Petaling Jaya, Selangor
6. Noble Mansion 大陽城酒家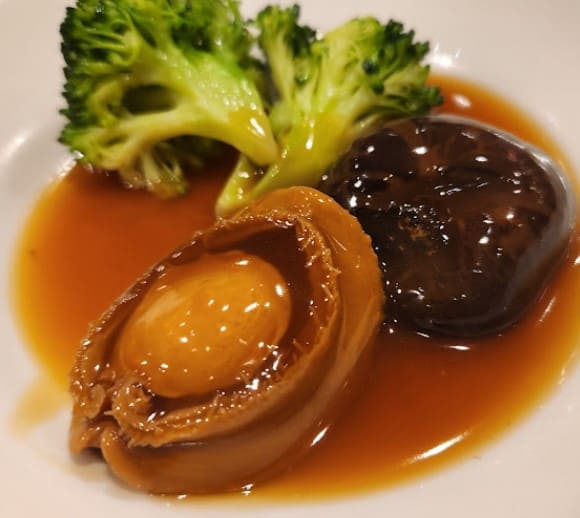 Noble Mansion 大陽城酒家 offers a must-try new menu with mouthwatering and delicious dishes. They continuously introduce new dishes, ensuring customer satisfaction and happiness. 
During our visit, we experienced top-quality food and brilliant service, even during the busy Chinese New Year menu. 
The steamed soon hock (marble goby), supreme soup, and stir-fried abalone and prawns were particularly delicious. The consistency of food quality and wonderful ambiance across their outlets make Oriental a reliable choice for fine dining Chinese cuisine with creative and tasty dishes.
We opted for the RM1888 set for a family dinner, and it didn't disappoint. The standout dish was surprisingly the chicken rice, which was exceptionally fragrant and delicious, making it worth its price. Even those who usually avoid rice during dinner were won over by this chicken rice. 
Another highlight was the Peking duck, prepared two ways—duck skin with a bit of meat wrapped in popiah and the remaining duck used in fried rice. The price for a pot of chrysanthemum tea and the Peking duck cooked two ways was reasonable at RM140. This Chinese restaurant in PJ comes highly recommended for its delectable food and affordable options.
Website: https://www.orientalrestaurants.com.my/ 
Address: No. 1, P1-01, Level 1 Podium, Plaza 33, Jalan Kemajuan, Seksyen 13, 46200 Petaling Jaya, Selangor
7. Ee Chinese Cuisine
Ee Chinese Cuisine stands as an iconic Chinese restaurant in PJ in the city, boasting multiple awards for its exceptional Chinese dishes. The classic and vibrant ambiance, coupled with private dining options, allows guests to fully immerse themselves in the finest Chinese delicacies. 
From delectable homemade dim sums during lunch to their signature Peking Duck and expertly prepared fresh live fish, the extensive menu offers a delightful culinary experience. I was pleasantly surprised by the all-you-can-eat dim sum buffet, as every selection was made with love and care, particularly enjoying the excellent egg tarts. The variety of fried and steamed dim sum, along with the impeccable customer service, made it a fantastic value for the price.
For the main course, we decided to savor the Peking Duck dish. The wait was short before a beautifully presented Peking Duck arrived at our table. Ms. Ashikin expertly carved the duck tableside, and we opted to stir-fry the second dish with black pepper. 
Both versions of the duck were delightful—the crispy skin and juicy meat provided a satisfying textural contrast. The duck rolls tasted amazing with or without hoisin sauce. The stir-fried duck was equally flavorful with its perfect balance of spiciness, saltiness, and sweetness.
To conclude our Peking Duck lunch, we were offered the dessert menu, and our choices left us with a wonderful sweet ending to a memorable dining experience. Ee Chinese Cuisine truly lives up to its reputation as a remarkable destination for Chinese gastronomy.
Website: https://kualalumpur.eastin.com/ 
Address: 13, Jalan 16/11, Pusat Perdagangan Phileo Damansara, 46350 Petaling Jaya, Selangor
8. Garden Seafood Restaurant
Garden Seafood Restaurant in Petaling Jaya, Selangor, is the perfect Chinese restaurant in PJ for a delightful home-cooked Chinese dinner. We indulged in family favorites like the bitter gourd omelette, curry fish head, salted fish pork belly, and long beans, and we absolutely loved every bite. 
I would highly recommend this place to anyone passing by PJ. The best part is they close at 10.30 pm, so even those working late can enjoy a satisfying dinner after a long day. The attentive and helpful service staff made the experience even more enjoyable.
Having been a loyal customer for the past 10 years, I can confidently say that this is one of the best Chinese seafood restaurants around. They also offer delicious vegetarian dishes, catering to various preferences. With its simple yet delectable choices, it's a great venue for a delightful family dinner, complemented by efficient and friendly staff.
Though parking can be a challenge, especially during peak hours, the quality of the food and the pleasant dining atmosphere make it worth the visit. For those traveling to KL during winter solstice, their special dessert for the occasion is a must-try.
The restaurant's ambiance is airy and inviting, and the friendly staff make you feel welcome. The dishes, such as the brinjal and spicy fish, were excellent. It's advisable to arrive early for dinner to secure a table as the place tends to get crowded quickly.
Even with nearly full seating, the service remained fast and efficient, from table clearing to ordering and serving. The taste of the food here at Chinese restaurant in PJ was above average, with well-balanced flavors and perfectly cooked dishes. The watercress double-boiled soup was particularly flavorful, showcasing the dedication to proper preparation. The prices are reasonable, making it a highly recommended dining choice, especially for Tai Chow enthusiasts.
Website: https://www.facebook.com/pages/Garden-Seafood-Restaurant-Old-Town-PJ/106947616061165 
Address: 56, Jln Othman, 46000 Petaling Jaya, Selangor
9. Peninsula Chinese Cuisine
Peninsula Chinese Cuisine is one of our go-to restaurants for delightful Cantonese cuisine and scrumptious dim sum. Its spacious layout includes private rooms and a separate banquet hall, making it a great choice for gatherings and special occasions.
We were impressed with the food quality, and the extensive menu easily catered to the preferences of my family. During our Ala-Carte dinner for 11 people, we savored dishes like Peking Duck and Fish, and surprisingly, the bill came to below RM 90 per head. The vibrant colors, enticing aromas, and incredible taste of the dishes justified the slightly higher price.
It's truly a hidden gem tucked away in Evolve Mall, a lesser-known place. Our first dining experience at this Chinese restaurant in PJ left us pleasantly surprised by the delicious food, and the spacious rooms with karaoke facilities made it perfect for our gatherings.
For breakfast, their dim sum outshines those of chain dim sum shops. The promotional offer of RM6.8 per basket dim sum is a steal, and the 脆皮包 is a must-try, though it sells out quickly due to its popularity. The service is generally good, but it can be slightly slower during weekends when the Chinese restaurant in PJ gets crowded with customers.
We've enjoyed both their afternoon dim sum and dinner dishes, and the food has always been above average and flavorful. The service is commendable, and the beautifully decorated rooms create a pleasant ambiance for events. Do keep in mind that there's usually a queue for dim sum, given its popularity, so be prepared to wait around 20 minutes. Additionally, the ongoing 40% discount is a great deal.
The Peninsula restaurant boasts a vast floor space and provides several function rooms for private dining. Their dim sum variety is impressive, and each dish is made fresh upon order, ensuring a delightful dining experience unlike some places that prepare food in advance.
Website: https://www.facebook.com/PeninsulaChineseCuisine 
Address: 3rd Floor, Evolve Concept Mall Pacific Place @ 4, Jalan PJU 1a/3e, Ara Damansara, 47301 Petaling Jaya, Selangor
10. Hee Lai Ton Restaurant
Hee Lai Ton Restaurant offers a big hall perfect for group gatherings, and they accommodated our party of 15 at a spacious corner table. The best part was there was no corkage charge, allowing us to bring our own wine.
The food here was simply delightful! We couldn't resist trying the delicious steam chicken, mixed vegetable, spicy prawn dish, bean curd, and their renowned iberico ribs, which turned out to be worth every penny. 
The steam fish and sweet and sour pork with dragon fruit are must-order items. What impressed us was that each dish came with generous servings of vegetables, so ordering an additional veg dish was not necessary but still a good option as it provided a variety of other delectable ingredients. Overall, the meal was truly enjoyable, and we always leave the Chinese restaurant in PJ satisfied.
Parking at the mall was easy, with auto-pay machines for payment before exiting. Finding the Chinese restaurant in PJ on the 5th floor was straightforward, thanks to clear banners indicating its location.
We attended a friend's wedding lunch at Hee Lai Ton, and we were pleased with the prompt service and attentive staff. The dessert platter, particularly the chewy and tasty peanut mochi, left a delightful aftertaste.
Their pork ribs are a must-try, as they are well-cooked and tender. The restaurant's cool and comfortable environment accommodates around 60 tables, with a function room available for three tables. The food portions were generous, and every dish was a feast for both the eyes and the taste buds.
We indulged in a delightful roast duck, skillfully sliced by the captain, with crispy skin and tender meat that practically melted in our mouths. The fresh grouper steamed in light soya sauce was another highlight, boasting tender, sweet, and succulent white fish meat.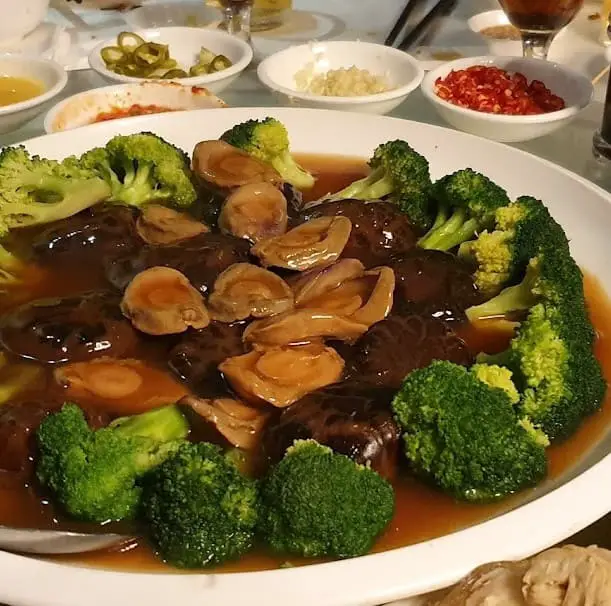 A sight to behold, the beautifully stewed fresh pork knuckles were both flavorful and tender, while the freshly made tofu cooked with light oyster and pak choy added a soft and silky texture to our meal. The duck meat balance cooked with salted vegetables and bitter gourd soup was also an impressive surprise.
Another recommendation that exceeded expectations was the fragrant duck cubes fried with egg white and rice. Overall, this Chinese restaurant in PJ is a highly recommended venue for those seeking traditionally cooked and delicious Chinese cuisine.
Website: https://www.facebook.com/profile.php?id=100064002274980 
Address: Jalan 13/1, Pjs 13, 46200 Petaling Jaya, Selangor
11. Mei Wei Little Kitchen
Mei Wei Little Kitchen is a true gem, serving superb dishes that left us impressed! The steamed prawns and fish prepared by the chef were absolutely delicious, and we couldn't get enough of the braised pork – it was simply delightful. The menu offers great value for money with its high-quality food, making it a perfect Chinese restaurant in PJ for a family dine-in experience.
Booking ahead is highly recommended, especially during peak hours, as this little kitchen tends to get busy in Section 17. Whether you're meeting classmates, friends, family, or guests who enjoy Chinese food, this place won't disappoint with its mouthwatering dishes, including their special kangkung.
It was our first time trying out Mei Wei Little Kitchen, and we were thoroughly impressed with the extensive menu and the quality of the food. The Nyonya fillet was appetizing, the tofu delicious, and the bitter gourd belly was packed with flavor, leaving us completely satisfied.
Upon arriving, we had a minor delay in our reservation, but the Chinese restaurant in PJ handled it gracefully and even recognized our number when we called to inform them about the delay. Their thoughtful gesture made us feel appreciated.
Although we had to wait a bit for the dishes to be served, every second was worth it as the food turned out to be above average. Some dishes were slightly saltier than we preferred, but the overall experience was delightful.
A few standout dishes that we particularly enjoyed were the homemade beancurd, Yun Yong Kailan, and Egg Plants with Salted Fish and Minced Meat. With a total price of around RM191 for 6 people, we found the meal to be quite reasonable, and we're already looking forward to returning for another wonderful dining experience.
Mei Wei Little Kitchen offers a superb selection of local Chinese cuisine. Among my favorites are the yam cake with caramelized spare ribs and the curry fish head. The taste of the dishes was excellent, and the presentation was pleasing. The ambience and cleanliness of the Chinese restaurant in PJ were also well-maintained, adding to the overall dining experience.
Website: https://www.facebook.com/MeiWeiLittleKitchenRestaurant/ 
Address: 619, Jalan 17/10, Seksyen 17, 46400 Petaling Jaya, Selangor
12. Restaurant Bamboo Garden 竹园, Chinese Restaurant In PJ
Restaurant Bamboo Garden 竹园 has become one of our favorite dai chao (大炒) Chinese restaurant in PJ area. The food quality is excellent, and the friendly boss always recommends amazing dishes to us.
During our visit, we tried the salted egg squid, pineapple pork, lala soup, and steamed tilapia fish. Each dish was a delightful explosion of flavors, leaving us highly satisfied with the meal. We can't recommend this place enough for its fantastic dishes. If you're a fan of sweet and sour pork ribs with pineapple or curry fish head, you won't be disappointed here. Just remember to pre-order crab or duck in advance.
Their fish head curry is an absolute must-try – the best we've ever had! The fish is always fresh, and the Chinese restaurant in PJ offers a wide selection of special menu items you can inquire about.
Lunch at Restaurant Bamboo Garden is a frequent choice for me. Despite the crowds, the service remains efficient. My go-to order is the pork noodles, which comes with generous portions of pork meat, mince, liver, and intestines, along with crispy pork lard. I sometimes add greens to make it a healthier option. It's an amazing dish at a reasonable price.
For variety, I occasionally opt for mixed rice from the different stalls in the restaurant, including Ipoh Kuey Teow Soup and Char Kuey Teow. Their smooth iced coffee pairs perfectly with the food.
Even during the busy lunch hour on weekdays, it's easy to find a table without much waiting. The hawker stalls inside offer plenty of lunch options, and the food is budget-friendly. For example, I enjoyed a satisfying Cantonese mee for only RM6 with a generous portion.
Our overall experience at Restaurant Bamboo Garden was good. The boss's friendly demeanor adds to the pleasant ambiance. The taste of the food varies depending on the dishes you choose and your personal preferences. While some dishes may not suit everyone's taste, we found the overall food and environment enjoyable and worth recommending. 
Address: K, 1, Lorong 8/1e, Seksyen 8 Petaling Jaya, 46050 Petaling Jaya, Selangor
13. Paradise Dynasty Restaurant
Paradise Dynasty Restaurant offers an array of delectable dishes, and their la mian noodles in flavorful broth are truly exceptional. I highly recommend trying their fried pork chop, la mian noodles in pork bone soup, pork wantons, and the XBLs.
One thing to note is that they provide appetizers like peanuts, but it's not complimentary. So, if you prefer not to have them, simply let the staff know in advance.
The service at Paradise Dynasty is top-notch, and the restaurant's ambiance exudes an upscale dining atmosphere. It has become a favorite lunchtime Chinese restaurant in PJ for me and my colleagues, and we frequent it at least three times a month. Their fried rice boasts a tantalizing wok hei flavor, and the spicy Szechuan chicken is simply superb.
It's a wonderful place to indulge in Chinese cuisine. When being served, the staff informed me to scan a QR code to place the order, which was a convenient touch. However, they also served tidbits without prior notice, which led me to assume they were complimentary. It would be better if they inform customers in advance to avoid misunderstandings. 
Nevertheless, I highly recommend their specialty xiao long bao, available in eight different flavors, each bursting with delectable juices upon biting. The vegetable pork wanton la mian soup, spicy pork and prawn wanton la mian, and yang zhou style fried rice were all outstanding choices.
I've visited various outlets of Paradise Dynasty, and the quality of their food remains consistently excellent. The ramen with peanut soup has a bit of spiciness, but it's still delicious. The 红油抄手 has a rich and flavorful filling with a hint of mala spice, which I find delightful. 
The red bean paste cake has a crispy outer layer and a chewy interior, resembling fried glutinous rice cake, and it's absolutely heavenly. The extensive menu makes it an ideal Chinese restaurant in PJ for both gatherings and peaceful solo meals.
The food at Paradise Dynasty is truly excellent, especially if you enjoy "heavy taste" cuisine. The XLB is undoubtedly the star of their menu. The fried pork chop is also a standout, with a moist and crunchy texture. 
We also tried the spicy beef la mian, and the tender beef was a highlight, though it leaned slightly on the salty side, it was still enjoyable. Overall, the food at this Chinese restaurant in PJ surpasses its competitors in my opinion.
Website: https://paradisefnb.com.my/  
Address: Paradigm Mall, Lot 1F-15, 1, Jalan SS 7/26a, 47301 Petaling Jaya, Selangor
14. Unique Seafood
Unique Seafood offers an impressive selection of seafood, and we were delighted with the excellent customer service. The price was reasonable, considering the high-quality ingredients used in the dishes. We particularly enjoyed the crab, even though the size was small; the cooking style made it absolutely delicious. Parking was limited, but we found the valet service to be reasonably priced at RM9.
During our visit, we tried both dim sum and various seafood dishes, and the Chinese restaurant in PJ truly excels in its seafood offerings. Personally, I preferred the seafood and noodle dishes due to their premium ingredients, which also reflected in the price.
One thing I appreciated was how seamlessly the dishes arrived at our table, featuring chicken, prawns, tofu, vegetables, fish, and more. Each dish was well-prepared and arrived hot, indicating their fresh preparation. The waitstaff were attentive, polite, and never intrusive, ensuring our drinks were refilled at just the right moments.
Considering the quality and variety of dishes we ordered, the final bill for the eight of us was around RM650.00, which I found quite reasonable for the experience we had.
We are already looking forward to visiting Unique Seafood again. The Chinese restaurant in PJ  offers a fantastic dining experience, especially when it comes to seafood. Being able to pick live fish, crabs, lobsters, and prawns directly enhances the freshness of the dishes. 
The salted egg crab, in particular, stood out as an amazing delicacy. Moreover, the table service was excellent, and the staff were incredibly friendly and polite.
The only minor letdown was the fried garlic they used on the lobster, which turned out a bit too dry, affecting the overall taste.
Unique Seafood's fame for abalone is well-deserved, but I personally fell in love with their shark fin soup. They were also quite generous with the amount of prawns served. Overall, the service was commendable.
The Chinese restaurant in PJ sources the freshest seafood from their display tanks, offering an impressive array of choices. To fully appreciate the variety, I would recommend visiting with a local who can guide you through their signature dishes. 
Among the highlights were the sweet chili crab and the perfectly cooked fried red snapper. We also stumbled upon the unique and delightful Marmite king prawns, which turned out to be a delightful find!
Website: http://unique-seafood.com.my/Restaurants-PJ23 
Address: LOT 9B-3, Jalan Kemajuan 12/18, Seksyen 13, 46200 Petaling Jaya, Selangor
15. Tau Ke Chinese Restaurant In PJ
Tau Ke Restaurant was a pleasant discovery for me, and I absolutely loved their homemade calamansi asam hoi drink. It was super refreshing and set the tone for the rest of the meal. We pre-ordered their signature roasted duck with sides, and it did not disappoint. The roasted duck had incredibly crispy skin, and we even enjoyed it like a Chinese-style sandwich with the delightful tomato salsa that had torch ginger flower added to it.
While the nyonya acar was tasty, I found it less pungent compared to others I've tried, and I felt the vinegar could have been more pronounced. On the other hand, the jiuhu char and five heavenly kings with sambal were my go-to choices and satisfied my taste buds.
For the roasted pork knuckle chai boey, I appreciated the generous portion of mustard greens and the addition of shredded abalone mushroom. However, the soup had a slight porky smell, and I thought it needed a bit more acidity from tamarind to enhance the flavor.
I'm looking forward to coming back to this Chinese restaurant in PJ  to try their other dishes, as the food was undeniably tasty and served quickly. It's worth noting that while the carbs portion was slightly smaller, the other side items came in generous servings—a rare find these days.
The restaurant's decor was beautiful, creating a comfortable ambiance for dining. The food had an authentic taste and was well-marinated, making each dish a delight. If you have a big group, this Chinese restaurant in PJ seems accommodating for such gatherings.
Tau Ke is a great option if you're in the mood for Northern Peranakan/Nyonya cuisine. They offer a good variety of dishes, and the decor adds to the overall dining experience. During my visit, I tried nasi ulam, lorbak, kueh pie ti, sago dragon fruit, and a cold glass of kopi. The nasi ulam stood out as the highlight with its delightful flavors. 
The lorbak was tasty, but I personally prefer the texture of strip meat over minced meat. The kueh pie ti was delicious, and overall, it was a satisfying dining experience. I plan to return soon to explore more of their menu offerings. Compliments to the chefs for preparing such wonderful dishes!
Website: https://tauke.business.site/  
Address: 47-G, Jalan SS 23/15, Taman Sea, 47400 Petaling Jaya, Selangor
In conclusion, the Chinese restaurant in PJ  offers a diverse and delightful culinary experience. From traditional dim sum to flavorful Cantonese dishes and tantalizing seafood, there is something for every palate. The abundance of options, ranging from casual eateries to upscale establishments, ensures that dining in PJ is a treat for both locals and visitors alike. 
The warm hospitality and attentive service add to the overall charm, making each dining experience memorable. Whether it's a family gathering, a quick lunch, or a special celebration, the Chinese restaurants in PJ consistently deliver on taste, quality, and ambiance. With a mix of authentic flavors and creative twists, these restaurants truly exemplify the richness of Chinese cuisine and leave diners craving for more.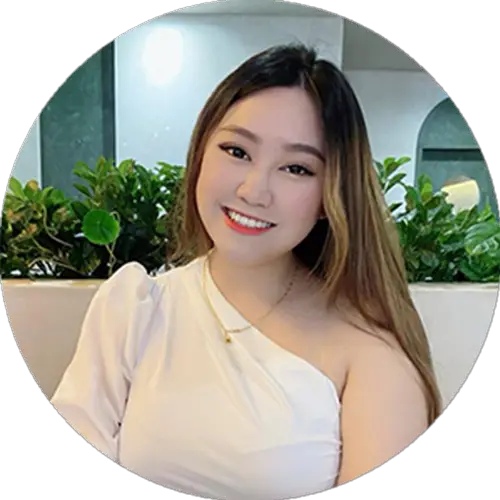 Valerie, Food Blogger In Malaysia
Valerie Seow, a prominent Malaysian blogger, has earned a well-deserved reputation as a reliable explorer of eateries in Petaling Jaya (PJ).
With an insatiable passion for food and a keen eye for detail, Valerie has taken the local cafe scene by storm. Her engaging blog posts showcase not only her impeccable taste in coffee and delectable treats but also her knack for uncovering hidden gems in the bustling city of PJ. 
Through her vivid descriptions and captivating photography, Valerie manages to transport her readers into the cozy ambiance of each cafe she visits. As a trusted source for food enthusiasts, her recommendations have become a go-to guide for those seeking delightful culinary experiences in PJ.