Head down to these awesome restaurants, step out of KL, and dive head-on into their stretch for a delicious feast of sushi, sashimi, and yakitori. Gear up your Japanese cuisine know-how and indulge in the mouth watering offerings they have to offer. Locals would tell you that SS15 foods are amazing with tons of cafes in the SS15 area itself to fulfill your sweet tooth and appetite for wholesome brunches. Did you know that they also house restaurants for SS15 Japanese food that will make you feel like you're in Japan? 
Must-try SS15 Japanese Food Restaurant
1. Tokuya Subang SS15 とく屋
This hidden gem of a place is loved by many. It can get crowded, but not overwhelmingly packed. The food is great, and the drinks are lovely. The Wasabe Octopus is always superb, and the simple-looking grilled corn gave us a pleasant surprise. My partner and I had dinner here and we enjoyed the fantastic environment, vibes, food, beer, and attentive waiters. We were very happy with our meal. The sashimi was incredibly fresh, and the beers were refreshing. This place will suffice for now. We'll definitely bring our friends here in the future.
Located on the 1st floor next to Cor Blimey fish & chip shop in Subang Jaya, this franchise Japanese restaurant is an unlikely admission without a firm reservation on Fridays, Saturdays & Sundays. They offer a wide range of popular Japanese cuisine, accompanied by various brands of Japanese beers. The presentation and quality of the food are good, and the restaurant crew is attentive and efficient. We ordered many food dishes, as seen in the pictures, and they were all enjoyable, except for the Hokke fish and potatoes.
The interior and furnishings of the restaurant are quite basic, and it is popular among younger executives and professionals.
Parking is almost impossible in the area, as the street where the restaurant is located is crowded with numerous restaurants, bubble tea shops, pubs, and more on both sides of the narrow street. However, I heard about Hamasho in Sri Hartamas, which led me to discover this hidden gem in Subang. I prefer this SS15 Japanese food restaurant location because it's closer to me and my friends. 
I was pleased with the prompt response to my reservation made via WhatsApp, even during their off hours. Upon visiting, I was pleasantly surprised by the cool interior, which made me feel like I was dining in Japan. Despite the potential noise, I loved the vibes. They even had my name written on a cute A4 sheet, making me feel special. I ordered today's special Sashimi, which included seven types for RM95+. 
The freshness made it feel like a steal. We also enjoyed the happy hour drinks for RM50+, which allowed us to mix and match different drinks like Asahi, Suntory, highball, sake, and more. Overall, I was very pleased with the food quality, freshness, tastiness, and a special mention goes to the soft shell crab salad for RM22 (I appreciated the option of small and large sizes, and the small size was a decent portion).
I must mention the Korean lady here was also very hospitable. With all these positive aspects, there's no reason for me not to make this place my regular spot for Japanese food.
Address: 27-1 (First Floor, Jalan SS 15/4, 47500 Subang Jaya, Selangor
Phone: 0196960936
Last month, we came for dinner and despite the limited number of tables in the restaurant, we managed to secure seats. The place was crowded, but we were still able to find a spot. We ordered the grilled oyster, which was fresh, and the food arrived promptly with good portion sizes. However, we encountered a problem with the gas tong for the kimchi hot pot. Thankfully, the staff members were quite helpful and promptly replaced it with a new one.
This SS15 Japanese food restaurant is always full, so I highly suggest making reservations. In the past, we attempted to walk in twice but couldn't find a table. Finally, this time we were able to get in after making a booking.
We were pleasantly surprised to see a dish featuring pork liver, which is a must-try for liver enthusiasts. Additionally, we really enjoyed the clam dish with its super buttery taste. Overall, it's definitely worth visiting this restaurant.
When we came here for dinner with our family, we noticed that finding free parking can be quite difficult. Nevertheless, the restaurant has a nice decoration with a Japanese feel. We were seated upstairs, which didn't have the same level of ambiance as the ground floor, but still had a touch of Japan.
We ordered several dishes, and they all tasted really good, fresh, and didn't seem to have an excessive use of MSG. The waiters were very polite and attentive, regularly refilling our Japanese green tea. The prices were reasonable considering the good quality of the food. We definitely plan to visit again. However, on special occasions during the weekend, it's advisable to pre-book to avoid long queues.
It's important to note that this is a Non-Halal SS15 Japanese food restaurant. One of their specialties, Tororo Nabe, was very tasty, and the soup was deliciously balanced. The Nabe came with a variety of ingredients such as pork slices, tender chicken, cabbage, different types of mushrooms, onions, and leeks. What made it unique was the addition of yam paste to cook with the soup, making it even sweeter.
Here's our review of the yakitori:
– Chicken wings and drumsticks: Average
– Pork belly: Nice, although some pieces were slightly tough
– Chicken soft bone: Very nice
– Bacon-wrapped oyster: Super delicious
The garlic rice was tasty and came in a generous portion. It was served with miso soup, but it lacked fried garlic, which was a bit disappointing considering the price.
The apple juice was enjoyable, although it had too much ice. The green tea was fairly average.
The eating and drinking environment of this SS15 Japanese food restaurant was cozy, but parking could be challenging to find. Luckily, they have two special parking lots for customers. They offer a wide selection of Japanese beer, sake, and other Japanese alcohols stored in the chiller and available at the bar seating area.
Website: https://www.facebook.com/RyoshiIzakayaSubang/ 
Address: 55, Jln SS 15/4E, Ss 15, 47500 Subang Jaya, Selangor
Jyu Raku, an affordable Japanese restaurant located in SS15, has captured my attention once again after many years. I used to be a regular customer here in the past, and now I've returned to experience their offerings.
The value of the set is impressive, with a reasonable price and generous portions. One dish that particularly impressed me was the Oyster, priced at RM22 per piece. It was incredibly juicy and large in size, providing a satisfying texture. While not overly sweet, it still managed to please my taste buds. Dining with my family, who are Japanese food enthusiasts, we also indulged in their excellent quality sashimi, which was both delicious and fresh. In fact, every item we tried from the menu showcased the same level of excellence.
The SS15 Japanese food restaurant's atmosphere was captivating, immersing us in a distinct Japanese style. It is the perfect place to enjoy a delightful evening with friends and family. Although the menu leans towards the higher end, the quality of the food justifies the price, making it a worthwhile choice for a satisfying meal. The staff were attentive and professional, further enhancing our dining experience.
Jyu Raku stands out as a Japanese owned and managed restaurant, adhering to the high standards commonly associated with such establishments. The interior decor and ambiance, reminiscent of the vacated Rakuzen restaurant, have undergone noticeable changes but still exude a similar charm.
Their menu boasts a wide selection of dishes, presented in the typical pictorial style found in Japanese restaurants. The food quality is commendable, and the portions are generous. Judging from the crowd, Jyu Raku has become a popular choice among the residents of Subang Jaya township.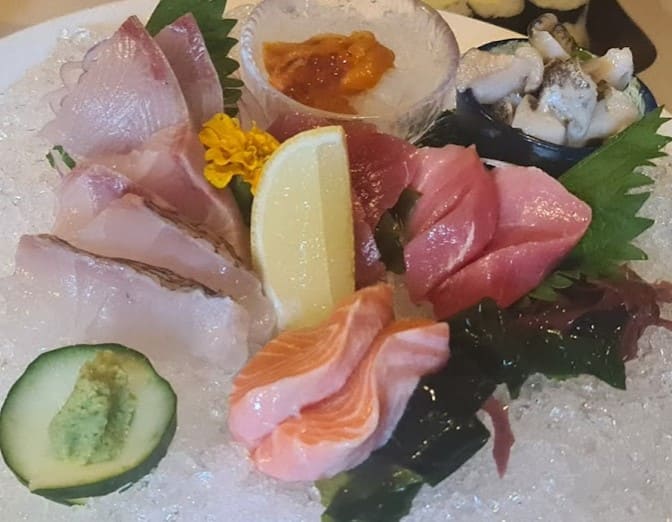 It's worth noting that the row of old shop houses where Jyu Raku is located is home to numerous other well-known restaurants. As a result, finding parking around this SS15 Japanese food restaurant can be quite challenging.
Website: https://facebook.com/JYURAKUSS15/ 
Address: 13, Jalan SS 15/5a, Ss 15, 47500 Subang Jaya, Selangor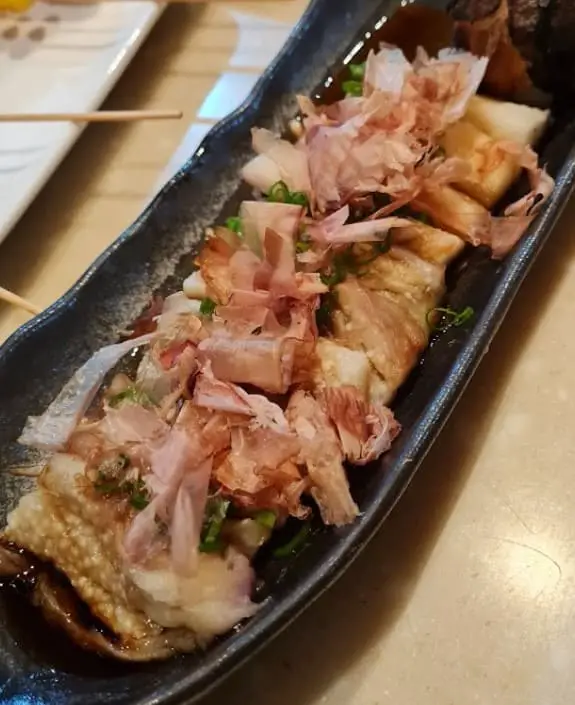 I was quite shocked by the size of this SS15 Japanese food restaurant, especially the cooking area, when I stepped into the restaurant. It was small, smoky, and crowded, with dim lighting that gave the whole place a dull and unhygienic appearance.
On the bright side, the service in this SS15 Japanese food restaurant was great, and the staff were attentive. However, it's important to note that they do not accept card payments, so make sure to bring enough cash or use an eWallet.
The food was served quickly and was still warm when it arrived at the table.
I highly recommend trying the kakimaki (oyster wrapped with pork bacon/belly), pork belly, heart, and gizzard. The potato salad, cucumber and tomato salad, chicken wings, and chicken skin are also delicious choices.
On the other hand, I found the teriyaki ball rice bowl and chicken don to be somewhat disappointing. They were quite watery, especially at the bottom, and had a congee-like taste. Additionally, their off-menu lamb rack (RM30 per piece) was very small and didn't justify the price.
Despite these minor setbacks, this place is still a good option for authentic yakitori, grilled by a Japanese chef. One of my favorites were the Pork Belly Miso and Sweet Potato and Butter sticks, which are a must-order. The Oyakodon is also tasty if you're craving some carbs. They accept both cash and eWallet payments.
Honestly, I had no idea this hidden gem has been around for more than a decade! It's a lovely place run by a charming couple. The uncle grills the skewers right in front of everyone, adding to the dining experience.
Since the place is always fully booked, it's best to make a reservation in advance. If you try your luck with a walk-in, you might get lucky and find a couple of vacant seats by the bar, but it's not guaranteed. The food is consistently good and decent, with occasional off-the-menu specials based on the seasons. I will definitely be coming back for more.
 Location: 19, Jalan SS 15/4, Ss 15, 47500 Subang Jaya, Selangor 
Based on a recommendation from a relative, my family and I decided to have lunch at Sushi Koi in SS15. The SS15 Japanese food restaurant  had a nice and cozy atmosphere, and the restroom was clean. We ordered a variety of dishes, including the Salmon Misoyaki Set, Grilled Saba Teriyaki Set, Chicken Katsu Cheese Set, Avocado Maki, Ice Lemon Tea, and two cups of Green Tea. Overall, the food was delicious, and the waitstaff were friendly. While the restaurant provides two free reserved parking lots, it can be challenging to find parking when those spots are occupied due to its location on a busy street. The prices were slightly high, so it would be great if the restaurant could offer monthly promotions to attract customers, considering the competition in the area.
During another visit, I tried the curry chicken katsu, bara chirashi don, and a California roll. The Ikura used in the dish was the larger kind, and the seafood in the bowl was fresh. The curry had a thick and flavorful consistency, and the batter for the katsu chicken was light and crispy. The servers were attentive and consistently refilled our drinks. Overall, it was a positive experience, and I would definitely recommend giving it a try.
On a separate occasion, I went to Sushi Koi for dinner. Unlike the typical sushi places with a conveyor belt, this SS15 Japanese food restaurant had a more formal seating arrangement. The food was delicious and full of flavor, although the sushi rice on the sushi platter was a bit too sticky for my taste. The udon and miso soup were enjoyable. My friend and I ordered a set meal, which included a chawamushi, miso soup, sushi platter, and the choice between fried chicken balls and tempura. The tempura batter didn't have the expected crispiness. However, the service was excellent, with the waitstaff promptly refilling our cups.
Website: http://rt-groups.com/  
Address: 19, Jalan SS 15/4b, Ss 15, 47500 Subang Jaya, Selangor
6. Menya Hanabi 麵屋はなび豚骨 SS15 Subang Jaya
I was amazed to discover that the taste at Menya Hanabi remained consistent across their different outlets. The food was still incredibly delicious, explaining the queue of people outside the restaurant. Be prepared to wait for at least 15 minutes before getting a table.
The noodles were silky, thanks to the addition of egg yolk, and the flavors were enhanced by the presence of spring onions and garlic. Every component came together perfectly.
In case you didn't know, be sure to request a scoop of rice to mix with the remaining sauce, as it not only adds a satisfying element but is also provided free of charge. The special mazesoba was both nice and delicious.
During our visit, we tried the Nagoya Mazesoba and Negishio Mazesoba. Overall, we found the Nagoya Mazesoba to be superior in terms of taste and ingredients. Mixing the mazesoba with their homemade kelp vinegar added a tangy and delightful flavor to the noodles. The portion size was generous, and you even have the option to add rice to fully enjoy every last bit of the sauce.
Parking can be a challenge, but there are paid parking options available on the street. The traffic on this street can be slow at times, so patience is required.
The service at this SS15 Japanese food restaurant was good, although the mazesoba can be a bit pricey.
Finding the restaurant is easy as it is located next to Dao, and a few shops away, you can enjoy a nice and affordable bubble tea and ice cream at Mixue. Compared to their Sri Petaling outlet, this branch offers a better space and atmosphere, with better ventilation to keep you comfortable.
For our meal, we ordered the Nagoya Mazesoba DX and Nagoya Mazesoba, accompanied by an order of Sui Gyoza. The taste and quality of the food were consistent with what we experienced at the Sri Petaling outlet, possibly because the chef was one of the main chefs from there, if my memory serves me right. The Sui Gyoza was steamed perfectly and didn't have the floury texture that is often found in other outlets. It's definitely worth a try!
Just follow the steps for eating mazesoba, and you'll have a great dining experience. Don't forget to request your free scoop of rice, as it provides a fantastic finish to an already fantastic meal!
Expect a queue, usually around 20-30 minutes, although the service is efficient, so it may be shorter at times.
Website: https://menyahanabi.com.my/ 
Location: 22, Jalan SS 15/4b, Ss 15, 47500 Subang Jaya, Selangor
7. Ichikawa Japanese Restaurant
We went a bit crazy and decided to try out the seasonal menu in this SS15 Japanese food restaurant , which ended up costing us almost RM600 for the three of us. However, individual dishes are much cheaper, so keep that in mind if you visit.
The SS15 Japanese food restaurant is located on the quiet 1st floor, accessible via a "grand staircase." It has a small and cozy atmosphere, giving off a homely vibe. I believe it's owned by a Japanese person, and our friends brought us here. It's situated in an old commercial building.
Most of the dishes served here are simple Japanese food, which might be refreshing for first-time visitors. It could even bring back memories of trips to Japan before the Covid-19 pandemic halted international travel. The overall presentation and taste of the food were good.
Personally, I found the prices to be slightly overpriced. However, it's still considered a hidden gem in Subang Square. You can find it on the 1st floor, near the Snooker center. They offer a humble Omakase experience priced at RM300 per person, as well as a la carte options. The corkage fee is RM50 per bottle. This restaurant is owned and managed by authentic Japanese individuals, and they serve interesting and tasty dishes.
The ambience was just okay; it felt a bit cramped and the furnishings were sparse.
Address: Corporate Tower Subang Square, Jln SS 15/4G, Ss 15, 47500 Subang Jaya, Selangor
8. Tokyo Bijin Yakiniku 東京美人焼肉酒場
Tokyo Bijin Yakiniku is renowned for its excellent Wagyu. However, due to its popularity, the SS15 Japanese food restaurant is usually packed, so be prepared to wait for a table and for your food to arrive. It's worth noting that there is a one-hour time limit for dining, which can make the experience feel a bit rushed, especially since the ordered items only arrive 30 minutes after being seated.
Once the food does arrive, you'll be treated to an amazing culinary experience. The charcoal grills are top-tier, and the cuts of meat are perfectly prepared. The staff is friendly and attentive, constantly checking on you and offering assistance if needed. The lively atmosphere and thoughtful decorations add to the overall dining experience. I would highly recommend coming here, with a rating of 9/10.
While the chicken dishes are well-marinated and flavorful, the portion sizes are on the smaller side and can be a bit pricey. It's advisable to make a reservation in advance, as the restaurant is always full. Overall, the staff is good, and the ambiance is pleasant.
Everything we tried at this SS15 Japanese food restaurant was tasty and fresh. The only minor drawback was that the grill was a bit small. However, it was still a very enjoyable evening. The standout dishes of the night were the chicken tails, giblets, and pork hearts. Of course, enjoying some sake alongside the grilled meats is a must.
This restaurant is a great choice for an after-work meal or a casual family outing. You can savor flavorful meats while barbecuing them on a charcoal grill in a clean and bustling atmosphere.
Website: https://www.facebook.com/TokyoBijinYakiniku/menu/ 
Address: 115G, Jalan SS 15/5a, Ss 15, 47500 Subang Jaya, Selangor
9. The Birdland & Fat Cow
The service and aged steak at this establishment receive high praise, while the other dishes can be hit or miss. To ensure the best experience, I recommend making a reservation or visiting during off-peak hours. When they are at their best, the food is pretty good.
I highly recommend trying the steak set, which includes a soup, salad, onsen egg, and a glass of red wine.
Parking can be a challenge as it's typically full, but with a bit of persistence, you should be able to find a spot. Alternatively, you can park in the building itself.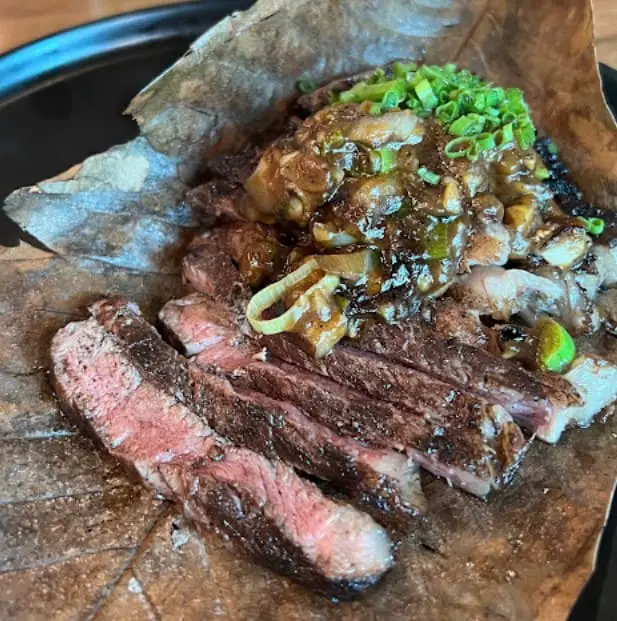 I had a wonderful experience here, particularly enjoying the Wagyu set, which came with rice, soup, salad, and red wine. I ordered the Wagyu medium done, and it was fantastic in taste. The rice was a bit hard initially, but they kindly remade it for me, and it turned out fabulous. The soup was flavorful, and the salad was delightful. I am likely to return and try other dishes as well.
Surprisingly, the Kanekatsu ramen exceeded my expectations. The clear soup broth had a subtle fried scallion and bonito flavor, and the grilled chicken had a strong charcoal taste, which was quite enjoyable. The Chicken Kamameshi, paired with the grilled chicken, was also delicious. Additionally, the vegan pesto pasta, featuring various types of vegetables and mushrooms, was both healthy and tasty.
Kamameshi and Ramen, and both dishes were delicious, especially the Unagi Kamameshi! We will definitely be returning in the future.
The food at this SS15 Japanese food restaurant is reasonably priced, and the service crews are friendly and helpful. The chef even took the time to ask for our feedback on the food, ensuring our satisfaction. The set lunch promotions include a salad, green tea, and soup. We tried the 
Website: https://www.facebook.com/thebirdlandandfatcow 
Location: Lot G05 & 06 SS15 Courtyard, Jalan SS15/4D, Ss 15, 47500 Subang Jaya, Selangor
Stacks SS15 offers a decent selection of budget-friendly sushi and Japanese dishes. The unagi don was thick and juicy, and the tamago was well made. However, the cold noodles lacked flavor. The spicy unagi roll, on the other hand, provided good value for money, although the hand roll had too much mayo for my taste.
This SS15 Japanese food restaurant is a great option for those on a budget, especially students. They offer a good variety of choices, from sushi to sashimi to don. You won't find many places that offer sushi plates for RM1.90 or RM2.90. It's a bargain! Just keep in mind that the standards may not be extremely high. To be honest, none of the dishes really amazed us, except for the chawanmushi, which was a highlight, especially when freshly made. The service was excellent as well. When it was time to pay, I discovered why they had such high ratings with over 200 reviews averaging 4.8… they give you a RM5 off voucher for your next bill (minimum RM20)! Now that's stacking up! There's nothing wrong with this practice, but I would say this place deserves a rating of 3.5 to 3.8 at most.
In my opinion, this is the best Japanese food I have ever tried. This SS15 Japanese food restaurant offer a wide variety of choices, and everything we ordered, such as the 'Stacks' Volcano Sushi Roll, Salmon Teriyaki/Shioyaki, Salmon Cheese Mayo Roll, and Chicken Katsu Curry Rice, was delicious and fresh.
The staff was friendly, providing efficient service so you don't have to wait long for your meal. The ambiance is cozy, making it a perfect place to enjoy a meal and have a chat with friends and family. I will definitely be coming back. Highly recommended!
Overall, the food at Stacks SS15 is delicious, with fresh sashimi at an affordable price. The environment is simple and pleasant, making it suitable for light dining and catching up with friends and family. I highly recommend it.
Website: https://www.facebook.com/profile.php?id=100087682712688 
Location: No 10, Jalan SS15/8, Ss 15, 47500 Subang Jaya, Selangor
11. Kiwami Izakaya Japanese Restaurant
This Japanese restaurant offers decent food at a reasonable price. The portion sizes are just right for big eaters, and I particularly enjoy the seating arrangement with partitions. The beef bento I ordered was delicious, and the beef itself was tender.
The SS15 Japanese food restaurant serves yummy Japanese cuisine, and their ramen is especially good. We tried the Sake Kinoko Ramen (Salmon Mushroom) and Gyu Yakiniku Ramen (Beef), both of which were satisfying. The claypot beef Gyu Niku Tofu was also enjoyable. To complete our dinner, we ordered side dishes such as Takoyaki Ball, Soft Shell Crab Temaki, and California Temaki. The overall dining experience was enhanced by the pleasant ambience and excellent service. This restaurant is conveniently located and perfect for anyone seeking delicious Japanese cuisine. 
I had the Saba bento, and it was good. The meal was well-balanced and included a variety of items. The atmosphere of the restaurant felt cozy and pleasant.
When it comes to high-quality Japanese food in town, this is the best SS15 Japanese food restaurant around. They even have private rooms on the upper floor, which can be reserved for groups seeking privacy. Their Japanese rice is of top-notch quality. Personally, I absolutely love their fried rice and fried ramen dishes. The flavors are exceptional. However, I'm not a fan of the pork ramen due to its distinct "pork smell."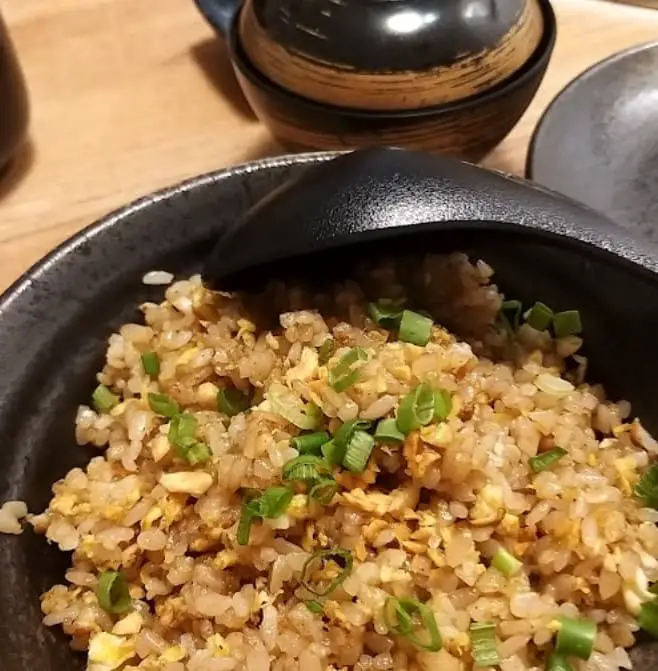 It's worth noting that the udon soup base is different from the ramen soup base. The udon broth doesn't have the pork smell, but unfortunately, the chef tends to use too much onion in it. The seafood and salmon belly are fresh, and the salad has a unique and refreshing taste thanks to its special sauce. I'm definitely planning to go back and try their lunch set in the future.
Website: https://facebook.com/Kiwami-Yakiniku-Japanese-Restaurant-Sdn-Bhd-300471896824026/ 
Location: 5, Jalan SS 18/1b, Ss 18, 47500 Subang Jaya, Selangor
12. Kinpachi Japanese Restaurant
This SS15 Japanese food restaurant was recommended by some friends for dinner. Despite being around for decades, it remains popular to this day. Due to its popularity, my friend helped make reservations as it's always full. The food here is truly authentic. The salmon salad provided a refreshing start to the meal, and the sashimi was incredibly fresh. The grilled dishes, particularly the squid, were awesome. While the price was slightly on the steep side, it was definitely worth it considering the quality of the food and service. I wouldn't mind coming back, although parking can be a bit of a hassle and needs to be figured out.
The curry croquettes were reminiscent of Japanese curry puffs, but unfortunately, they lacked taste. The tempura was also lacking in flavor, and the pork was a bit tough. Nonetheless, I still love the overall food and the ambiance of the place. The service is okay, although they could use more staff. I highly recommend trying their sashimi and oden dishes. And if they happen to have fresh oysters, they're not to be missed. I will definitely return in the future.
It had been many years since our last visit to Kinpachi. I still remember it being dimly lit with a slight odor. Thankfully, those issues have mostly been resolved. The place is now brighter with better air conditioning, although improved ventilation would still be beneficial. We each ordered set menus and added a plate of tofu and soft shell crabs. The portions and taste have improved, and the quality of the food has gotten better. Parking is quite tight, and the restaurant is located on an upper floor. The bill came to RM48.25 for the four of us. 
We had booked a table for 7 PM but didn't get served until 20 minutes later. The SS15 Japanese food restaurant was bustling with diners, and the dining area felt cramped. The air conditioning didn't seem to be working properly, and there were many portable fans in use. We had to wave down the staff to take our orders. However, the food service was fast, and the Katsu Curry Rice was excellent. The Shirasu Wakame Salad was a bit too salty for my liking, and the Ebi Tempura lacked crispiness, but the other dishes were good.
Location: Lot 1.06, Wisma Dicor, Jalan SS 17/1A, 47500 Subang Jaya, Selangor
SS15 is entirely a good location swarmed with good food. Whenever you're done with the busyness of work, relax a little and indulge in some SS15 Japanese food. Treat yourself!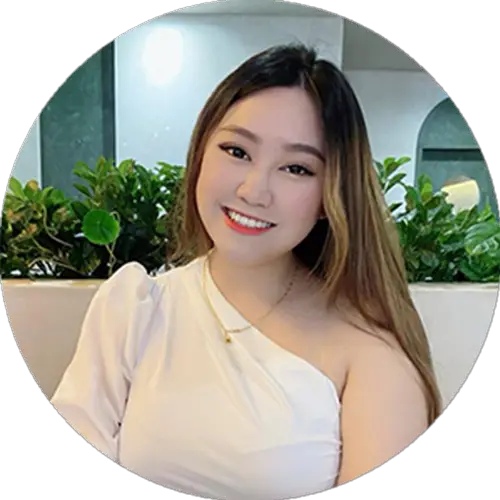 Valerie, Travel & Food Blogger
Valerie is a Malaysia blogger residing in the city of KL. She has a thirst for adventure, an aptitude for fashion & a selective taste for yummy food. Join her journey as she explores the world!
Follow her @valerie.seow on Instagram.