A hidden gem takes the form of a humble nasi lemak stall inside the TDDP Food Court. This food court is hidden from the main road but quite well known to the locals. Who would have known that this place resides possibly one of the best Taman Desa nasi lemak that you must try.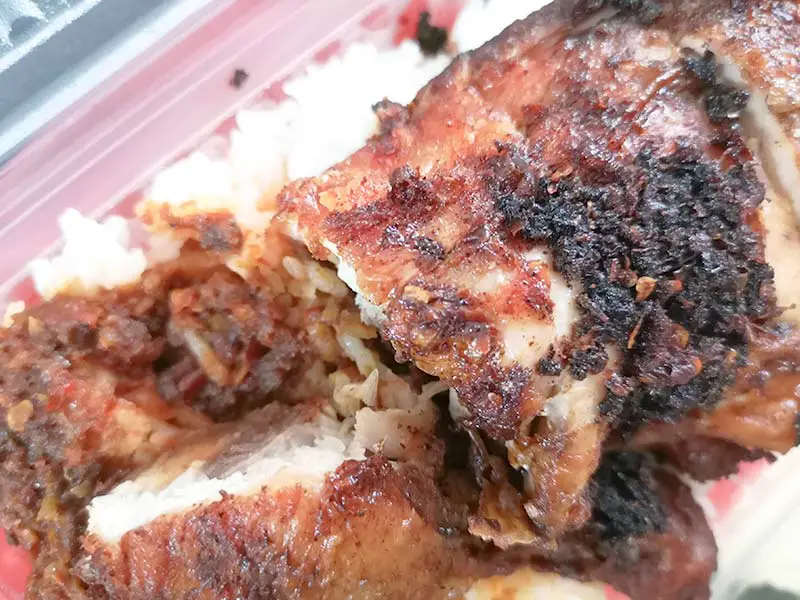 This classic Taman Desa good food comes in different varieties. By far, we only tried the version with fried chicken. One particular thing that I totally love about it is that it comes with a quarter chicken part. That work wonders to satisfy my protein needs. 
We ordered take away. It was pandemic time and dining in is a no-no. We ordered a total of 6 packs. Gotta feed the family as well. The uncle is quite polite. He asked us if we wanted all the 6 packs into one plastic bag. That is a spot-on question because we do need one of the packs separated and the other 5 into one single bag. The uncle thanked us politely. We smiled back under our mask.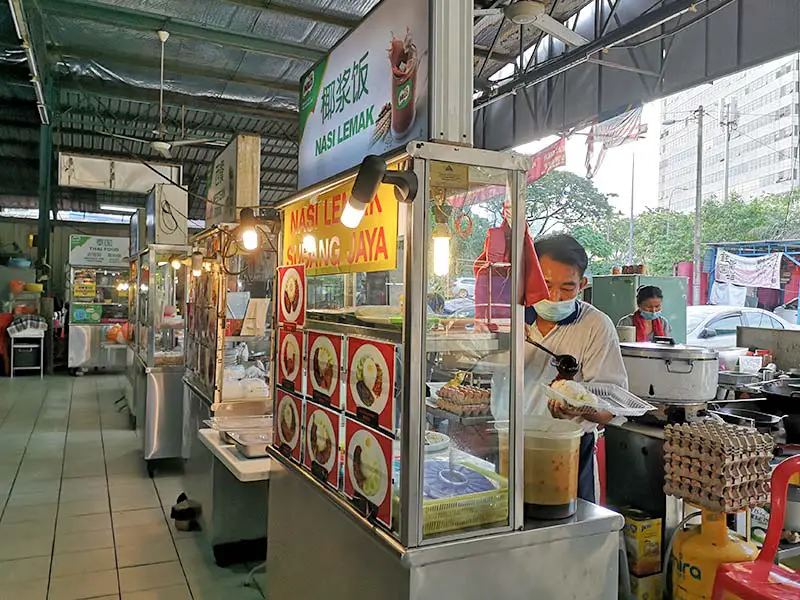 The aroma is nice. Even more so when you're hungry. The stomach starts to sing the symphony of a whale. The smell tells me well that it's gonna be good. Can't wait to eat it. 
You can pretty much expect the appearance of other basic ingredients that make up a yummy plate of nasi lemak. There's peanuts that are savory in every crunch. Its best friend, the crispy little things from the fried chicken are on top of it too. Not forgetting the cool cucumber cuts that give the green color contrast that every plate of nasi lemak deserves.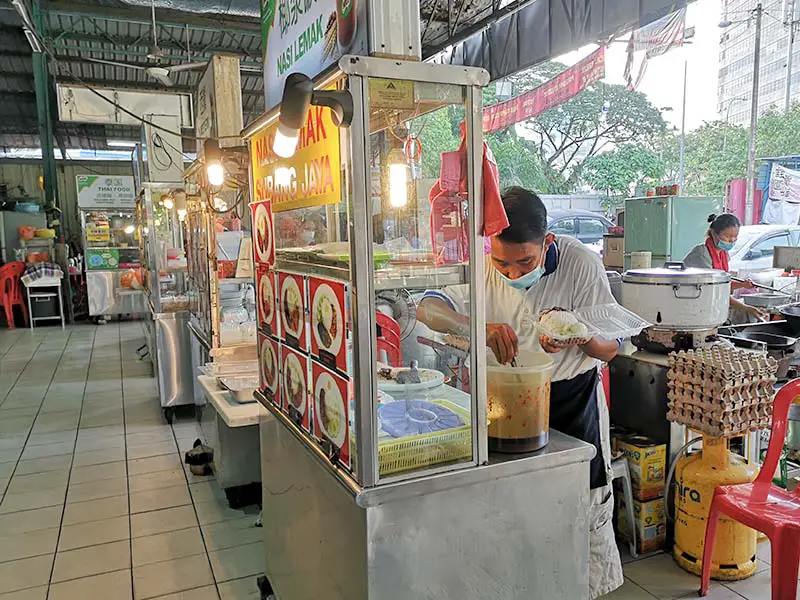 We reached home and unboxed the pack of Taman Desa nasi lemak. Without a second of hesitation, I dived in for a bite. 
The quarter chicken parts are cut into bite size pieces. It is slightly darkish in color. There isn't much crunch to the skin. The meat is soft and moist. Somehow, it lacks a certain kick to it. Meanwhile, at a distance, the puffy bag of sambal sits on the table. Gently waiting to be called onto the nasi lemak. 
How can I forget about it? 
Hunger makes you do irrational things at times. One is like not putting sambal on your nasi lemak before eating it. Forgive me.
The sambal sauce is totally the bomb here. It's the secret formula that completes the whole nasi lemak. Like the last piece to a puzzle. It is smooth and gentle with a little hint of spiciness. 
Some sambal sauce is either too spicy or gets more salty as we eat and at one point, we have to totally give up on that if we love our kidneys. But not this! It's very well-balanced in every bite we take. We basically finished our rice with it. 
This nasi lemak probably won't taste that good without the sambal sauce. It truly is one core ingredient that makes it one of the best food in Taman Desa.
What we tasted wasn't just a typical nasi lemak. It's a great food that probably took hours of experimentation to come out with. The sambal sauce brings the whole dish to life. Even if you don't like nasi lemak, you should still probably give it a try.
Pricing Of The Taman Desa Nasi Lemak
This Taman Desa nasi lemak with fried chicken is priced at RM 9.50. That's quite affordable. The other varieties won't exceed the RM 10 mark as well. So, it's totally worth it to try every version of it.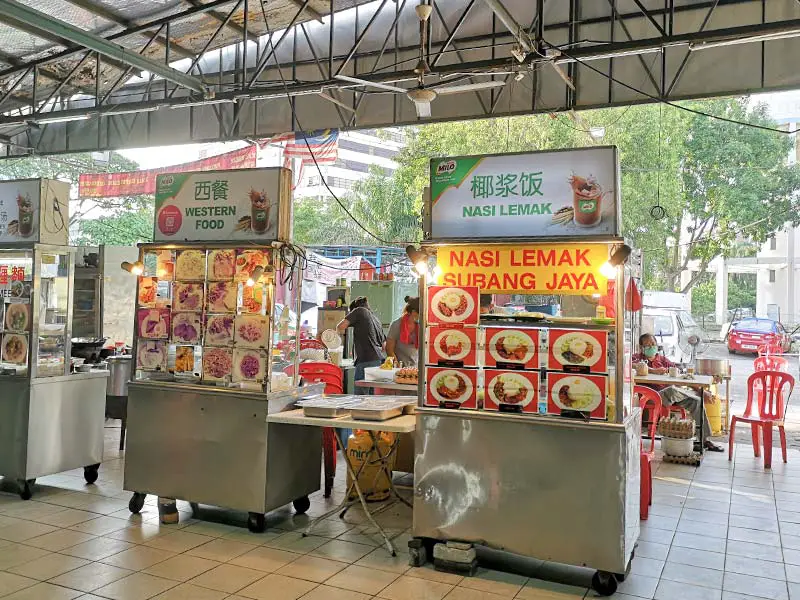 At first glance, there's a green sign board of the food court forming an arc to the entrance. On the sides of it are tree branches. As you can well expect, it pretty much camouflaged the sign board. 
As we drove in, there was a tent next to it. They're selling durian there. As we stepped out of the car, the majestic perfume of durian swarms our sense of smell. It's inviting. It's durian season at that time when we went there. There's loads of durian stalls by the roadside as well. 
The food court isn't that fancy but don't let that deceive you. We're like adventurers and inside this cave lies a Taman Desa nice food that generations are going to be talking about. Okay, maybe that's too much of an exaggeration.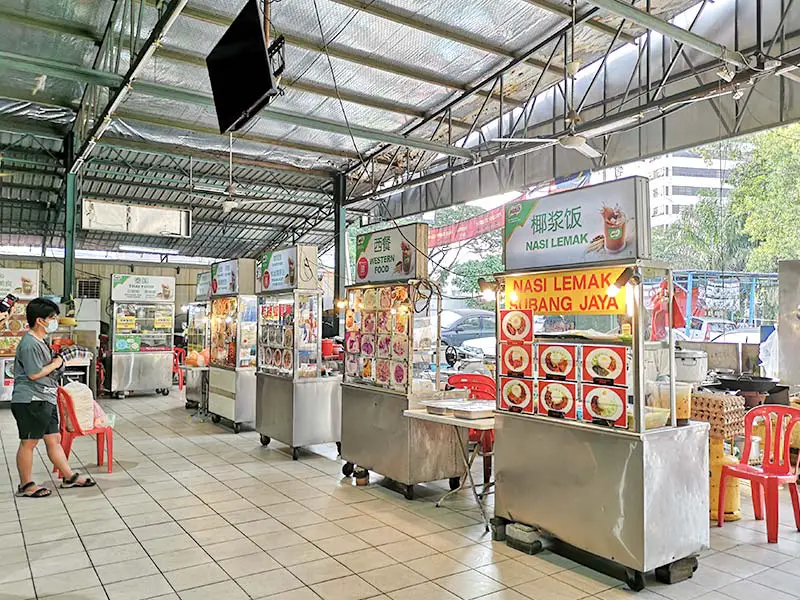 The place has seating in the middle and lots of other food stalls that surround it in a box shape. It's not that big of a place. 
There's a recreational park nearby. Locals who've just worked out will swing by to get their dinner before heading back to their own home. 
The parking is quite limited. There's a parking space next to the food court but we haven't tried going in there. We just so happen to drive in and there's a nice cozy spot right in front of the food court. We slid in smoothly and walked our way into the food court. 
Just when we're about to head out, there's more cars outside. Some are even obstructing the road. On our way out, we saw a car reversing and T-boned another car. 
The whole car lifted up slightly. It was a heart pounding sight. The driver stepped down from the car and checked out the wound. We left the place with caution. 
I recommend coming by early to avoid more cars from flocking the vicinity especially during main eating hours. Just to prevent accidents from happening as things can get pretty tight.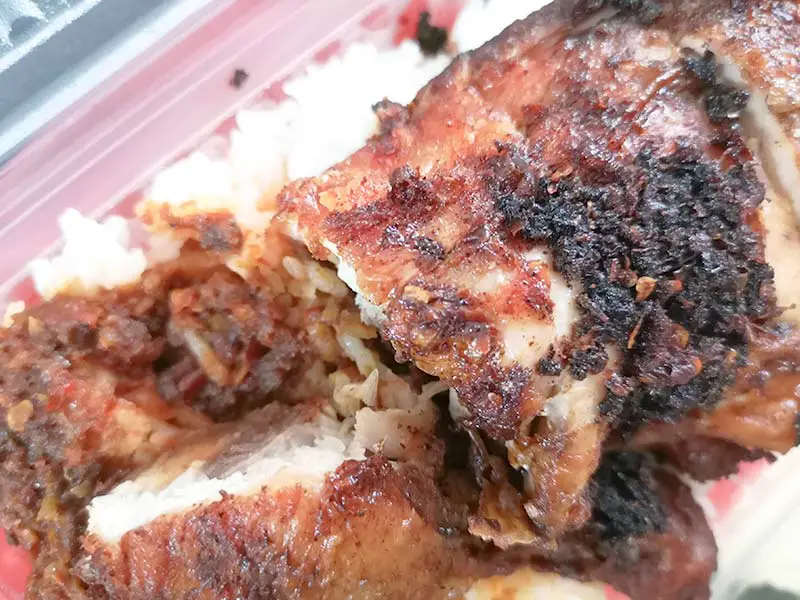 There's nothing fancy about the place. I'm here just for the food. Take away is the best option considering the limited parking.
For an affordable box of nasi lemak, this stall has it all. It's a happy marriage of texture and taste in your mouth.
Fans of nasi lemak should really give it a try. Is it a yay or nay? Let me know in the comments!
Taman Desa Nasi Lemak Location
Nasi Lemak Subang Jaya
Taman Danau Desa, 58100 Kuala Lumpur, Federal Territory of Kuala Lumpur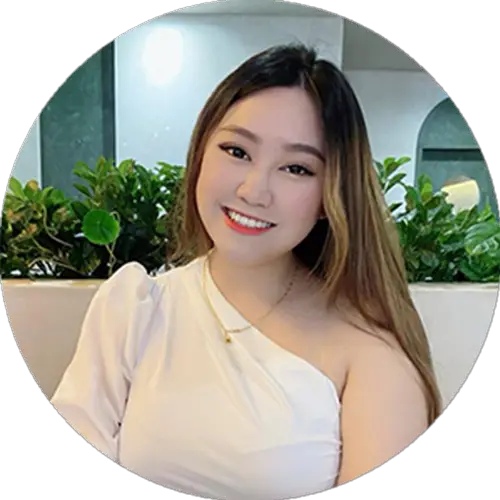 Valerie, Malaysia Blogger
Valerie is a Malaysia blogger residing in the city of KL. She has a thirst for adventure, an aptitude for fashion & a selective taste for yummy food. Join her journey as she explores the world!
Follow her @valerie.seow on Instagram.