9 Essential Things To Bring To Universal Studios Singapore
Going to Universal Studio Singapore is fun! Period. With the right preparation, your visit to USS can be even better! I wish someone had told me this before going there so I'd be more prepared for the unseen inconveniences. Lucky you that you've found this post! Here's a list of what to bring to Universal Studios Singapore. 
1. Water bottle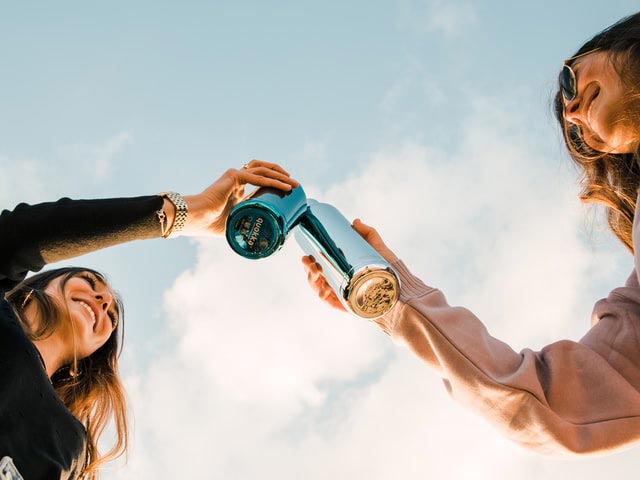 This is one of the most important things to bring into the Universal Studios! Keep yourself hydrated at all times! Bring a water bottle in! You will need it. 
Depending on the time of the week you're going, the queue can be quite long. And jumping in from one queue to another can be a torture. On one hand, you want to take all the rides. On the other hand, you don't want to waste time queuing for drinks. So, the answer is a water bottle. 
Quench the thirst as you go. There's water stations around. So, you can always get to refill them whenever you spot one. 
2. Poncho 
You might be wondering why you will need a poncho. Is it for rainy weather? Well, in one of the rides, you will need it because you will get wet. Not to spoil the surprise, just trust me on this. 
The reason why you would want to get a poncho first is that it's a lot cheaper buying outside than inside the park. They charge at a rate of $5 for a poncho. It's transparent and you can choose to keep it if you want as a souvenir. They do have bins outside that are for you to discard at the end of the ride. 
The quality of the poncho that they have is quite nice and worthy to keep on rainy days. Though I doubt any of us will be using it out there in public. But, in case you do, that's when the next thing that you should bring comes in handy. 
3. Backpack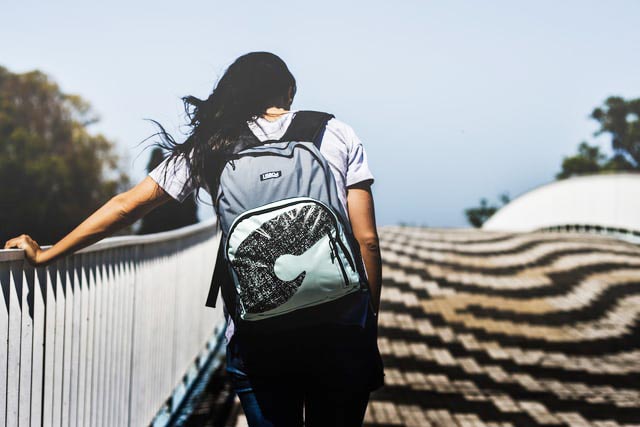 When it comes to thinking of what to bring to Universal Studios Singapore, this is top in the list as well. Otherwise, where will your wallet go? Not forgetting the food that you're gonna bring in, water bottle and all. 
The backpack is just super important to keep your trip enjoyable as well. Do note that in some rides, you can't bring your backpack in. So, you have to keep them in the locker nearby. Don't worry, as long as you take your stuff out within the specified time, you won't get charged for it. 
The locker area is quite safe as well. There's CCTV to keep everyone in check and well-behaved. They also have staff with super admin access to crack the locker open in case of unexpected circumstances. 
4. Money
Money runs the world and so it does with the USS. They have diners placed around. So, if you want to grab a bite, don't forget to bring some cash in. 
Just at the early entry point of the whole park you will see a classic diner. There's also street side booths that sell popcorn and other treats along the stretch. So, you will never get hungry. 
Near the Enchanted Castle is where most of the eateries are focused. Smart design! This place is pretty much the end of the entire park and people are hungry. 
So, dig in! 
I for one happen to be super thirsty and chugged down 3 cups of soft drinks. Not that healthy but hey, it's a fun day. I'll eat more greens and no sugary drinks in the next few days. I promise! 
At the souvenir shop, do note which counter takes in cash and which just takes a credit card. Queuing at the credit card counter when you only have cash can be quite frustrating and ruin the experience. You'll have to jump into the cash counter and boy, the queue is not short. 
Everyone is rushing in to buy souvenirs at the end of it. That's the thing about these amusement parks. They leave you wanting for more. At the end of it, everyone feels empty. And in sadness, there's light. Light that comes from these souvenir shops.
These shops are strategically located near the exit. This is quite the smart location. People want to bring something back to make their entire adventure worthwhile. They need something to patch up the emptiness that they have in their heart. 
It's like that feeling you get after finishing a whole series of Korean dramas. 
5. Sunblock 
Not every place is sheltered. If you care for your skin, you gotta pack some sunblock and reapply them whenever there's a need for it. 
The sun can be harsh and toast you up if you choose to queue under the sunny sky. Do note that there might not be shelter especially the queue extends all the way off the awning of the attraction. 
There happens to be one attraction that I noticed by the street before the Spaghetti Chase ride where the visitors had to be roasted under the sun while waiting for it. Just the sight of it made me move on. 
Goodbye to the ride that I couldn't go for because the sun was blazing hot.  
6. Wet wipes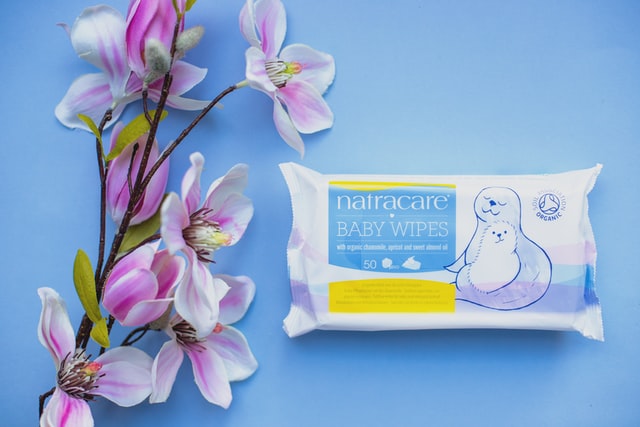 On this list of what to bring to Universal Studios Singapore, the wet wipes is one that most of us probably never thought of. Aren't wet wipes for babies? Nope. It's for well-planned individuals that know how to keep comfy. That's what it is!
You will sweat a lot. From walking to being toasted by the sun. Wet wipes are quite handy to keep you comfy. Head to the washroom and wipe your body with it. It'll make you a happier person throughout the entire adventure here!
It'll keep your body odor in check and comfy for both yourself, your companion and other people around you too. 
7. Umbrella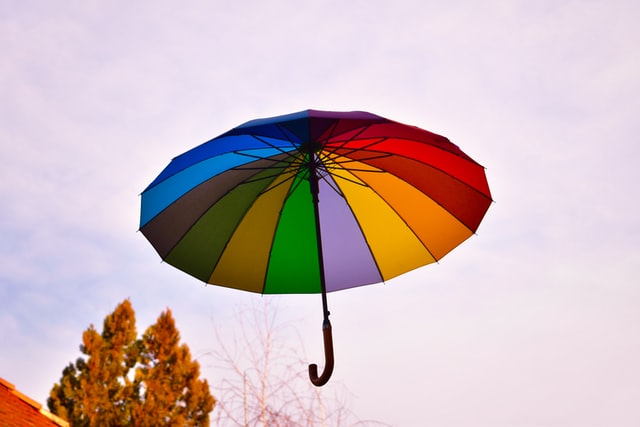 The attractions are still open even when it rains. So, when it rains, what people do is they usually hide and take shelter in souvenir shops. Say you have an umbrella, you could stroll through the rain and probably skip some of the queues as well. 
Related: The show must go on even when it rains! Checkout what are the things you can do if it rains in USS.
8. Fan 
I remember the queue for the Human ride was super long and lengthy. They only have fans at certain spots and boy it felt good. So, bring a fan over and you'll be the coolest guy or gal in the entire USS. 
Even at air conditioned places, the queue can be so long that the entire place feels warm. Not only a handy fan is important to keep you cool and comfy, it also works wonders in blowing the smell of body odor away. And I don't mean you 🙂
Do note that you're not allowed to bring anything into the Battlestar Galactica rides. Reason is quite simple. You wouldn't want any of your things flying off your grip or pockets during the ride do you? 
9. Deodorant
No offense, this is quite important especially for those with strong body odor. Not judging, just some people do have that and it's not under their control. 
So, knowing oneself is important. Bring a deodorant and reapply. It will be a sweaty but fun but sweaty condition. Be considerate of others and most importantly do it for yourself. 
Can You Bring Water Into Universal Studios Singapore
Yes, you can bring water into Universal Studios Singapore. Buy a small and convenient water bottle with you and keep hydrated. It can be hot and the queue for drinks there can be quite long as well. They also have water stations around the attractions so you can always refill your water bottle. 
After the long fun day, hit up Bugis area for the variety of their cuisines such as Japanese food, Korean food and more!
Can You Bring Food Into Universal Studios Singapore
Yes, you can bring food into Universal Studios Singapore. But, do note that seats can be limited so you might have to stand and eat. They do have eateries inside the theme park as well that have seating but they don't allow outside food and drinks. 
Hope this list of what to bring to Universal Studios Singapore has been useful to you to make your adventure in the theme park much more enjoyable. Did you know it's also one of the top 10 attractions of the world? Thought of anything else that you would bring that nobody else does? Put it in the comments!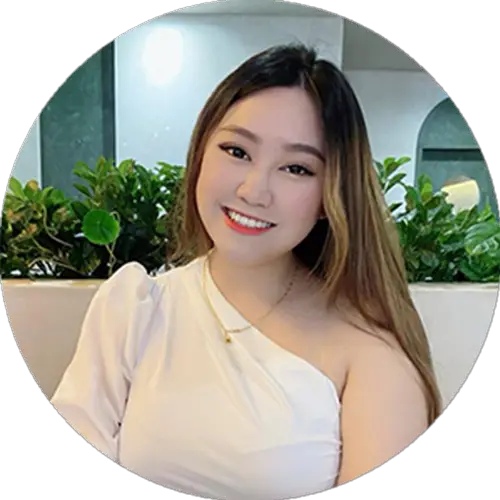 Valerie, Malaysia Travel Blogger
Valerie is a Malaysia blogger that is adventurous and love to explore nice places. This has helped polish her luggage packing skills to an expert level. Drop by to catch some nice travel spots that she recommends!
Follow her @valerie.seow on Instagram.