As I step into the vibrant neighborhood of Bangsar, my eyes are drawn to the inviting facade of the Japanese restaurant nestled amidst the bustling streets. The warm glow of lanterns and the subtle aroma of authentic Japanese delicacies wafting through the air instantly captivate my senses. 
Excitement courses through me as I anticipate the culinary journey that awaits within. Having heard rave reviews about this place, I am eager to experience firsthand the harmonious fusion of traditional Japanese flavors and modern culinary artistry. With a sense of anticipation, I cross the threshold into the world of Japanese restaurant Bangsar, ready to savor every delectable moment.
More:
Think you can wakeup early? These Bangsar breakfast spot awaits!
There are tons of restaurant in Bangsar just waiting for you to try!
Alluring cafes in Bangsar too makes the perfect place to bring your day or just to spend some quality time with loved ones on weekends. 
Try them all and let me know which Bangsar food is the best!
1. U Restaurant
I randomly stumbled upon U Restaurant and immediately noticed its inviting ambiance. The waitress welcomed us warmly and patiently explained the various dishes on the menu. What surprised me the most were the delectable miso eggplant and wagyu clay pot rice.
We absolutely loved the squid and eggplant dishes, and despite our intention to order desserts, they were unfortunately out of stock. The prices in this Japanese restaurant Bangsar were a bit on the higher side, but the attentive staff made up for it.
Overall, my dining experience at U Restaurant was truly awesome! From the charming ambience to the scrumptious food and impeccable service, it left a lasting impression on me. The must-try dishes here are the eggplant, squid, and wagyu beef rice. To cap off our meal, we chose the tiramisu, and it was an absolute delight!
I would love to visit this restaurant again and recommend it to more of my friends. I want to give a special shout out to the friendly and attentive staff, who went above and beyond to make our dining experience memorable. They not only recommended delicious dishes but also shared the origin of the beautiful wallpaper and even showed us the best spots for taking pictures.
Having spent a fantastic night at this lovely Japanese restaurant Bangsar, I highly recommend giving it a try if you haven't been there yet. The romantic ambiance adds to the overall charm, and their seafood miso soup is a personal favorite of mine. The miso black cod was tender and delicious too!
We ended up coming back to U Restaurant twice within a week, and each time, we were greeted with pleasant ambiance, an intimate dining experience, and attentive waitstaff. The wagyu beef claypot rice, baked eggplant with miso, and grilled squids were truly memorable dishes that deserve a 5-star rating.
The cuisine here at this Japanese restaurant Bangsar is quite interesting, especially the squid, wagyu beef, and melting sashimi. It's the perfect Japanese restaurant Bangsar for a long, lazy night out with friends or loved ones, enjoying the nice ambience and savoring the delightful flavors.
Website: https://www.instagram.com/ubangsar/ 
Address: 69, Jalan Bangkung, Off, Jalan Maarof, 59100 Kuala Lumpur
2. Nanami Restaurant
If you're looking for delicious ebi curry rice, look no further than Nanami Restaurant! This Japanese restaurant Bangsar serves up a mouthwatering version of the classic dish with rich and flavorful curry perfectly complementing the succulent shrimp. 
The attention to detail and quality of ingredients truly shine through. Alongside the attentive service and cozy ambiance, Nanami Restaurant in Bangsar is our go-to spot for a memorable Japanese dinner. Trust me, you don't want to miss out on this culinary delight!
This authentic Japanese restaurant is nestled in a humble spot around the perimeter of Jalan Telawi. They offer a great selection of sashimi, sushi, teppanyaki, and rice sets. For the full experience of savory-sweet umami flavors in Japanese cuisine, we highly recommend ordering the full set menu for lunch or dinner. Some of the highlights include the chawanmushi with shrimps, juicy and tender sashimi cuts, and the bottomless full-bodied cold ocha.
The ambience at Nanami is calm and comfortable, and the waiter was kind, helpful, and not assertive. Convenient parking is available across the shop, making it suitable for big groups. If you plan on dining with a larger group, it's a good idea to book beforehand and secure one of their VIP rooms. Having visited this Japanese restaurant Bangsar several times, I can confidently say that the standard is well maintained.
The freshness of the salmon and the delicate preparation of the sushi were exceptional. Among the many dishes we tried, I particularly enjoyed the Koebi (crispy small shrimp) and Salmon Salada; they were really tasty.
In the bustling neighborhood of Bangsar, Nanami Restaurant is strategically located with ample parking and easy accessibility. The staff were very friendly, and the food was genuinely good, making it a delightful choice for dinner or lunch any day.
Website: https://www.facebook.com/nanami.washoku/ 
Address: 8, Lrg Ara Kiri 2, Bangsar, 59100 Kuala Lumpur, Wilayah Persekutuan Kuala Lumpur
3. Edo Ichi Nexus Bangsar South
At Edo Ichi Nexus Bangsar South, they offer modern Japanese cuisine, also known as "nihon ryori" or "washoku," which represents traditional-style Japanese food that existed before the end of national seclusion in 1868. 
In a broader sense, their menu may include dishes influenced by foreign ingredients and cooking methods, but they have been uniquely developed by Japanese chefs. Japanese cuisine is renowned for its focus on seasonal ingredients ("shun"), ingredient quality, and exquisite presentation.
This well-established Japanese restaurant in Bangsar South offers food of exceptional quality, reflecting the value of what you pay for. Their tender beef and must-try truffle chawanmushi are highlights, and they also have set lunch options available.
For me, Edo Ichi Nexus is one of my favorite places to dine. The combination of delicious food and a pleasant restaurant ambiance makes it a great choice.
The Japanese food here is simply amazing, and it's one of my favorite spots in Bangsar. The freshness and excellent preparation of the dishes are commendable. The pricing is reasonable, making it an affordable option in the area. The Fuku Sashimi is a delightful treat with generous, thick cuts, and the fois gras chawanmushi is equally satisfying. I'll definitely return at this Japanese restaurant Bangsar for more!
The quality of the Japanese food here is fantastic, and the lunch set exceeds the expectations for its price. It's an excellent option for Japanese food lovers, offering a satisfying experience at a reasonable cost. 
The staff provides excellent service, being responsive, friendly, and attentive even during peak hours. They keep refilling drinks automatically, which is a pleasant touch. Surprisingly, the food truly lives up to the hype.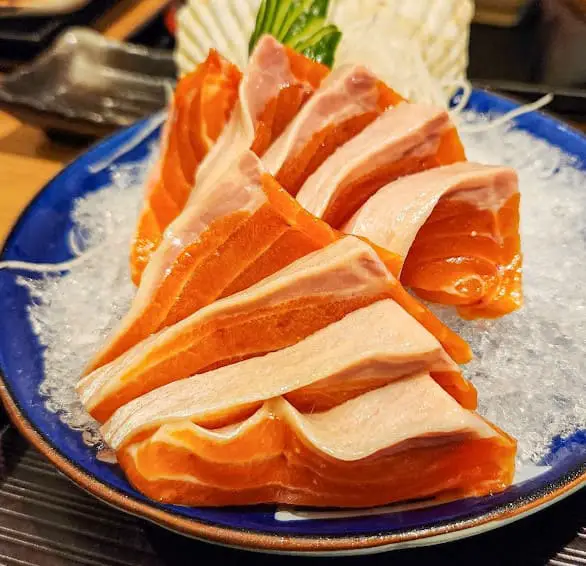 I've been here twice now, and it's a paradise for sushi enthusiasts. If you're not into sushi or sashimi like myself, there are plenty of other delicious cooked dishes to choose from. The ambience is delightful, and parking is convenient with both upper and lower floor carparks available.
Website: https://www.edoichigroup.com/ 
Address: No.7, Unit G4 Ground Floor NEXUS, Jalan Kerinchi, Bangsar South, 59200 Kuala Lumpur
4. Ushiraku Modern Yakiniku
At Ushiraku Modern Yakiniku, we had a delightful experience with their cold udon, which was incredibly smooth and enjoyable. The lean cut of tongue surprised us with its chewiness and salami-like flavor. We opted for the 100g platter of wagyu, which allowed us to sample various cuts. The ribeye cap stood out as the most flavorful, while the others were fatty but lacked distinctive taste.
To complement our meal, we also tried their wagyu fried rice, which brought everything together perfectly. Overall, it's a definite recommendation, though it can be a bit pricey if you're ordering generously. Pairing the wagyu with an egg yolk adds another layer of satisfaction to the taste. The wagyu fried rice was exceptionally good, and we'll certainly be back for more.
For those seeking original, high-quality beef, Ushiraku is a fantastic place to try. Their focus on using only salt and pepper to bring out the natural flavors of the meat is commendable, and the service is top-notch. I'm already looking forward to my next visit.
If you're a fan of fresh Wagyu beef, this is the place to be in Bangsar. The quality of their meats is superb, and the service is wonderful. I couldn't resist going back for a second time; their Wagyu is simply too tempting to resist.
One dish that left a lasting impression was their yakisuki, which provided a 'melt in the mouth' experience, especially when paired with kenkori egg yolk. It comes highly recommended!
Among the Japanese wagyu BBQ restaurants in Bangsar, Ushiraku stands out as one of the best. I'll definitely plan another visit soon!
The taste at this Japanese restaurant Bangsar was fantastic, and I loved that all the beef served was wagyu. The presentation of the food was also impressive. I highly recommend trying their wagyu nigiri sushi, which not only tastes great but also looks appealing. Next time, I'm eager to order the chateaubriand; I can't get enough of the unforgettable flavors they offer.
Website: https://linktr.ee/ushiraku 
Address: 65, Jln Telawi 3, Bangsar, 59100 Kuala Lumpur, Wilayah Persekutuan Kuala Lumpur
5. IPPUDO Bangsar Shopping Centre
I absolutely love everything about IPPUDO, from their delicious ramen and desserts to their impeccable service. Even after two weeks, I'm still thinking about the amazing ramen I had at the Bangsar Shopping Mall outlet. In my opinion, it's even better than the ramen I've had in Japan  because Japanese ramen can often be too salty. IPPUDO has adapted their flavors to suit local taste buds, and it's a real winner.
The ambiance of the Japanese restaurant Bangsar is wonderfully quiet, allowing you to fully enjoy the scrumptious and savory ramen. The gyoza is another standout dish – juicy on the inside and crispy on the outside. I wouldn't change a thing about this place; it's one of my favorite spots to visit. I highly recommend making the effort to try it out.
For Japanese noodle and sashimi lovers in the Bangsar area and beyond, IPPUDO is a must-visit. It's definitely worth treating yourself to a meal here.
I've been here at this Japanese restaurant Bangsar multiple times, and each visit is delightful. The sashimi is a must-try, and of course, the ramen is outstanding. There are so many other dishes I enjoy too, like the fresh lettuce salad – even my Mom loves it!
On one occasion, I ordered the truffle oil chawan mushi, and I fell in love with it. I might just have two of them next time I visit! 
While the skewers were a bit overwhelming with their seasoning, the Salmon Mango Salad was a winner for me. The ramen bowl was perfect, with warm and savory soup and near-perfect noodles – slightly crunchy in the middle but not too chewy.
As for the kuro ramen, it was flavorful, but a touch more garlic oil would have made it even better. The Japanese restaurant Bangsar is clean and spacious, although it can get a little warm, especially when you're enjoying a hot, soupy ramen. The staff was friendly and attentive, which is always a plus.
Website: https://www.ippudo.com.my/
Address: Lot G110, Ground Floor, Bangsar Shopping Centre, Jalan Maarof, Bangsar, 59100 Kuala Lumpur
6. Kuriya Japanese Restaurant In Bangsar 
My friends often frequent Kuriya Japanese Restaurant for its delightful Japanese cuisine. Unlike many other commercial Japanese restaurant Bangsar , this place offers a serene and intimate ambiance, perfect for enjoying a good meal with loved ones. 
For those seeking livelier surroundings, the terrace is a great option. The food here is simply scrumptious, especially the Omakase sets, with fresh and succulent proteins leaving me feeling completely satisfied. I highly recommend giving this place a try!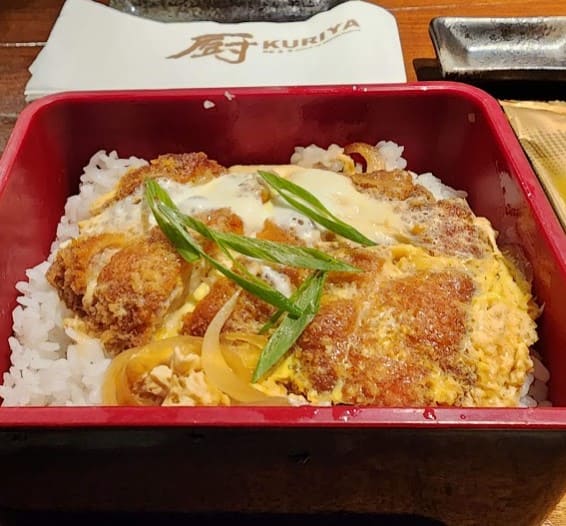 When it comes to parking, Kuriya is conveniently located inside the BSC shopping mall, ensuring plenty of parking spaces are available.
Kuriya, meaning "aristocratic kitchen" in Japanese, truly lives up to its name with a dining experience and food quality that exude luxury. One of the highlights is their in-house soba noodles served with premium soy sauce, a perfect accompaniment to the super-crispy tempura moriawase. 
The combination of fresh wasabi, daikon, and spring onion elevates the soy sauce to a whole new level. The seasoned shrimp karaage makes for a fantastic sharing appetizer, and the generously served salmon ikura don with fresh salmon caviar is absolutely addictive. Reservations are a must, especially during dinner hours.
The captivating atmosphere at this Japanese restaurant Bangsar caught our attention, prompting us to switch our lunch plans and dine here instead. The authenticity of this Japanese restaurant Bangsar, likely run by a Japanese chef, impressed us.
During our visit, we tried a variety of dishes:
Tempura Seiro – The soba's sauce was exceptionally tasty, making it the best soba I've had so far. The tempura was crispy, and the prawns were incredibly fresh.
Nabeyaki Udon – The udon had an amazing flavor, and the tender chicken thigh made the dish even better. The soup was rich and delicious.
Agedashi Tofu – The tofu was silky and delightful, complemented by the tasty sauce.
Age Gobou – A unique and enjoyable snack before the main course.
Kuriya Special Roll – While not exceptionally "special," the roll tasted quite nice.
Matcha Parfait – As a matcha lover, I adored the intensity of the matcha ice cream. Its slight bitterness paired perfectly with the red bean ball and jelly, creating a delightful combination.
The prices here are slightly above average, but the quality and taste are superior to those high-priced chain restaurants. It's definitely worth the value, so don't hesitate to give it a try!
Website: https://www.instagram.com/kuriyakl/ 
Address: T2,3rd Floor Bangsar Shopping Centre, 59000, Wilayah Persekutuan Kuala Lumpur
7. TENMAYA Japanese Cuisine
I had a fantastic lunch experience at TENMAYA Japanese Cuisine, and I must say the quality of the food is on par with some of the best Japanese restaurants I've tried, including Rakuzen. The staff were incredibly friendly and accommodating.
A tip for those using Grabcar to reach the restaurant: the app's listed location is incorrect. Make sure to select 'The Sphere' instead of 'Tenmaya' to avoid being directed to the wrong building. This is, without a doubt, the best Japanese restaurant in Bangsar South. The prices are reasonable for the top-notch quality of food and service they provide. 
Ms. Woo, the manager, is very amiable and can create a special Omakase-style menu if you leave the ordering to her. Just let her know your budget. Their negitoro temaki is the best I've ever tasted, rivaling even those from Omakase. Forget about Edo Ichi, this place is a gem.
TENMAYA has consistently been one of my favorite places to dine, thanks to their commitment to freshness and quality. The only drawback is their location.
During my visit, I tried several dishes:
Sashimi Mariowase
Grilled Hamachi Collar (amberjack or yellowtail fish) – The collar's firm, smooth, and succulent texture impressed me.
Saba Shioyaki – I prefer the natural taste of the fish grilled with salt instead of the usual teriyaki preparation.
Salmon Ikura Cheese Maki – This maki is a delightful combination of grilled salmon flakes, seared salmon, salmon roe, cucumber, and cream cheese. It's quite filling with the cream cheese adding richness.
Shake Ikura Takikomi Gohan – This unique dish consists of salmon and salmon roe hot pot rice, something rarely seen elsewhere. It's like the Japanese version of claypot chicken rice, but with salmon flakes and salmon Ikura on a bed of rice inside a hot pot.
Overall, the food is good, although we encountered an issue with one of the sukiyaki soups being unbearably salty. Nevertheless, the rest of the dishes were enjoyable. They offer different types of beef for sukiyaki, and their sesame ice cream is simply delightful. The Japanese restaurant Bangsar has moved from Nexus Avenue to this new location with a chic interior design.
Website: https://www.instagram.com/tenmayathesphere/ 
Address: Unit 1-3A&1-5 Level First The Sphere, No1 Avenue 1,Bangsar SouthCity, No, 8, Jalan Kerinchi, 59200 Kuala Lumpur, Federal Territory of Kuala Lumpur
8. Tonkatsu by Ma Maison – The Sphere
Tonkatsu by Ma Maison is hands down my favorite tonkatsu shop! I adore their soup, which is so flavorful and can be refilled as much as you like. The tonkatsu itself is a perfect balance of crispy, thick, and juicy. Treating myself to their food is always a delightful experience. On my recent visit, I tried their prawn for the first time, and it was incredibly fresh.
What sets this outlet apart is the attentive wait staff who always check if you need a refill on the cabbage or soup. I also love their purple rice for its chewy texture and nutritious qualities. This Japanese restaurant Bangsar is definitely worth a visit, despite being on the pricier side.
The tonkatsu was truly amazing, and though it came with a higher price tag, the soft, succulent meat with melt-in-your-mouth fat and crispy exterior made it worthwhile. I highly recommend trying their multi-grain rice, which is delicious and chewy. 
Rice, shredded cabbage, and soup are all free-flow, and the staff is incredibly helpful in topping up these items. They offer a variety of sauces like sweet sauce, spicy sauce, sesame sauce, sesame seeds, and soy, all of which complement the meal perfectly.
While it may be on the expensive side, the quality of the food justifies the cost. The pork katsu is fried to perfection, and its decadent taste is difficult to put into words. Their miso soup stands out with its rich flavor compared to other places. 
I highly recommend trying their Japanese curry, which pairs wonderfully with the rice – one of the best Japanese curries I've had in KL. The portions are satisfying, and I never feel overly full after a meal there.
The service is excellent, with the waiters always attentive and refilling our green tea and shredded lettuce promptly. It's a great Japanese restaurant Bangsar for a decent lunch or dinner, and the food quality and excellent service make it worth the visit. The Tonkatsu is fried to perfection – crispy on the outside without being greasy on the inside. 
The free refill of tea, soup, salad, and rice is a nice touch. The servers are friendly and consistently check if we need anything topped up. They even offer a choice of white or multi-grain rice at no extra charge. I'll definitely be returning for more!
Website: https://mamaison.com.my/ 
Address: The Sphere UG-08, 1, Bangsar South, 59200 Kuala Lumpur
9. Kaiju Company
I absolutely love the catchy vibe of Kaiju Company, with its prominent Japanese and Thai features. Every aspect of the food, from small bites to mains and desserts, wowed me with its delicious flavors. The attentive service ensured that dishes were served at the right pace and in the correct order, making it a perfect place to relax with friends over an ice-cold Kirin.
Their fusion of Japanese and Thai cuisines is truly exceptional. I highly recommend trying the Tomtaiko pasta, which is one of the best mentaiko pastas I've had, along with the gyutan don and Kaiju fried chicken. The chicken surprised me with its fragrant and slightly spicy batter, making it a delightful dish. However, the umami bomb didn't impress us as much, so we might skip that on our next visit.
Kaiju Company is currently my top-rated eatery due to the fantastic food experience it offers. It's a unique fusion Japanese restaurant Bangsar that combines the best of Japanese and Thai flavors.
Their appetizers and mains are all delicious, and I'm amazed by the creative combinations of ingredients on their menu. The restaurant offers a cool and relaxed atmosphere, serving yummy Asian fusion dishes and reasonably priced drinks.
A night out at Kaiju Company with Tom Yum Mentaiko seafood pasta and plenty of soju is a recipe for a good time.
By the way, if they ask you whether you want to add an onsen egg, the correct answer is a resounding yes!
The dishes at Kaiju Company are excellent and show great attention to detail and passion in their preparation. The wide selection gives you many choices, and each dish stands out in its own way. The food is not overly Thai or Japanese; instead, it evokes familiar Malaysian tastes, which makes it even more appealing.
The boss and staff are friendly and professional, making the dining experience even more enjoyable. I'm definitely looking forward to coming back again.
Website: https://linktr.ee/kaijucompany
Address: 29, Jalan Riong, Bangsar, 59100 Kuala Lumpur, Wilayah Persekutuan Kuala Lumpur
10. Last project Handroll and Yaki Bar
Last project Handroll and Yaki Bar truly offers a unique and exceptional food and sake menu, making it a perfect choice for special occasions. The waitresses are friendly and attentive, creating a pleasant atmosphere for a relaxing night out.
Booking in advance is highly recommended since the Japanese restaurant Bangsar is small and has limited seating capacity.
The hand rolls are an absolute must-order; they are incredibly delicious, although the portion size may be small for one person.
My friends and I had an incredible experience here, managing to secure seats on a Friday night without prior reservation. The food arrived promptly, and every dish was incredibly tasty. The hand rolls were a highlight, and we particularly enjoyed the corn. The recommended White Lady cocktail was a hit as well. The service provided by the fantastic team, led by Manager Lee, was impeccable, and we look forward to returning soon.
This place pleasantly surprised my friend and me, offering a delightful culinary experience. The food was a definite winner, with a wide range of delicious flavors and options available. The beef tartare and mackerel stood out, followed by the scrumptious crab cheong fun and everything else. The staff were friendly, and the restaurant's ambiance made us feel as if we were in a little bar in Japan. It's a cozy and comfortable space.
The presentation, flavors, and overall atmosphere in this small but cozy space were brilliant. My friend and I went all out, ordering about a third of the menu, and everything we had was mind-blowing. It truly felt like experiencing Japan in Bangsar.
I was particularly enamored with the corn; it was so good that I couldn't resist having three portions. The handrolls were fresh and packed with umami flavors. The aburi torch prawns were heavenly, bursting with juiciness. 
The chicken skewer, while good, could use a bit more kick. As for the rest of the dishes, I'm at a loss for words to describe how good they were. The Manager, Lee, was incredibly kind and even treated us to some green tea rum ice cream, a perfect finish to a meal that just kept impressing us.
Thank you for the delicious dinner, and I can't wait to come back soon! 
Website: https://www.instagram.com/lastproject_bangsar/ 
Address: 11B-1, Lorong Kurau, Bangsar, 59100 Kuala Lumpur, Wilayah Persekutuan Kuala Lumpur
11. Flying Peacock KL
Flying Peacock KL is a seriously good place for Japanese food. Our favorites include the Prawn & Crab Sando, Scampi & Grits, and their selection of yakitori. The service here is impressive, with all the staff being extremely friendly, making our dining experience great.
The fantastic service and food at Flying Peacock KL left a strong impression on us. The wait staff is knowledgeable and accommodating. Their Ebi ramen is the best in the area, and the rest of the menu is outstanding. We also enjoyed the great drinks prepared by the bartenders.
The foie gras with scampi bisque chawanmushi and fresh oysters are absolutely delightful. And let's not forget the mouthwatering melt-in-your-mouth A5 Miyazaki wagyu cuts. We highly recommend going for the A5 Miyazaki cut as they are simply divine. The staff here are super friendly, and the atmosphere is really cool, making this place a hidden gem in APW.
The food and drinks at Flying Peacock KL are truly astounding. The ambience is great, and the staff are thoughtful and attentive. It's a perfect Japanese restaurant Bangsar for a dinner date or a relaxed catch up with friends over drinks. We rate it a solid 10/10 and would definitely recommend it!
The restaurant has a cozy and relaxing vibe, making it a nice place to chill and unwind. The food was exceptional, and we highly recommend trying their fusion chicken adobo. The staff are incredibly friendly and accommodating, further enhancing our experience. This place comes highly recommended from us.
At Flying Peacock KL, we had a wonderful experience at this cozy Japanese restaurant Bangsar bar with great food. The A5 wagyu chicken tsukune and oysters are must-tries. The food and drinks here are simply outstanding, and we can't get enough of the yakitori. We want to express our gratitude to the team for their good service and keeping up the excellent work.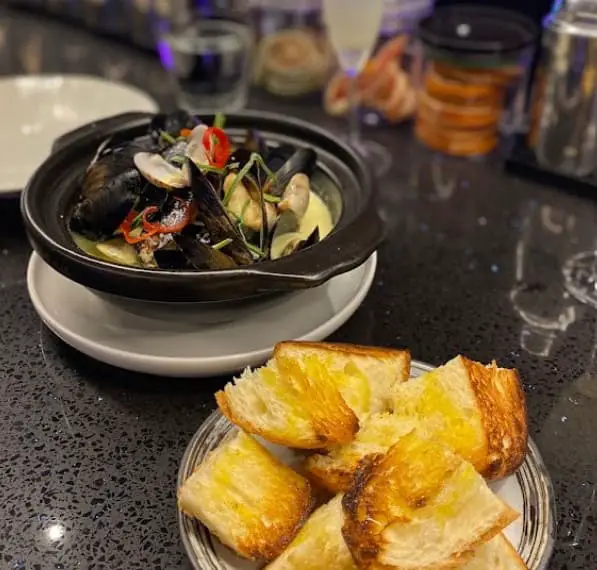 This was the best yakitori we had in KL, especially when enjoyed with drinks. The atmosphere was beautiful, and the service was good. The staff were friendly and cool, and the food was awesome and tremendous. Everything we tried was delicious and satisfying.
Website: https://www.flying-peacock.com/ 
Address: C­-07, NO. 29, Jalan Riong, Bangsar, 59100 Kuala Lumpur, Wilayah Persekutuan Kuala Lumpur
Leaving the Japanese restaurant in Bangsar, I can't help but reflect on the unforgettable dining experience I just had. From the first bite to the last, each dish was a masterpiece, expertly crafted with a perfect blend of flavors and textures. The friendly staff and charming ambiance added to the overall delight of the evening, making me feel welcomed and at ease throughout my stay. 
As I walk away, I find myself already looking forward to my next visit, eager to explore more of the culinary treasures this restaurant has to offer. With its impeccable attention to detail and dedication to delivering an exceptional dining experience, this Japanese restaurant Bangsar has undoubtedly become one of my top choices for savoring the artistry of Japanese cuisine.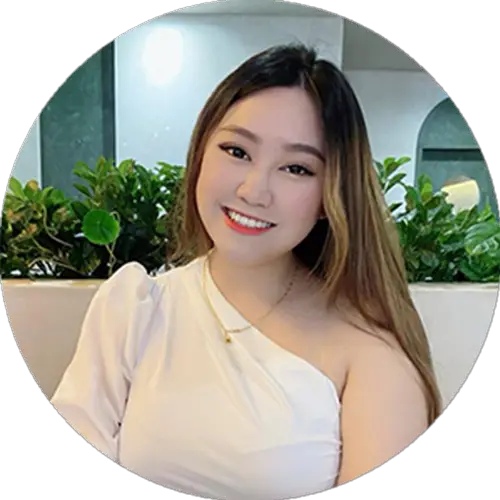 Valerie, Travel & Food Blogger
Valerie is a Malaysia blogger residing in the city of KL. She has a thirst for adventure, an aptitude for fashion & a selective taste for yummy food. Join her journey as she explores the world!
Follow her @valerie.seow on Instagram.